Here's Why Avocados Are so Expensive Right Now
Like all produce, avocado prices fluctuate depending on the season and supply. But, in recent years the price of avocados has shifted tremendously. Although they aren't the most expensive they've ever been — in 2017, the average cost of avocado was around $2.05 — we still see an overall price increase. Wondering why avocados are so expensive? We take a look at some of the main culprits of the cost increase, ahead.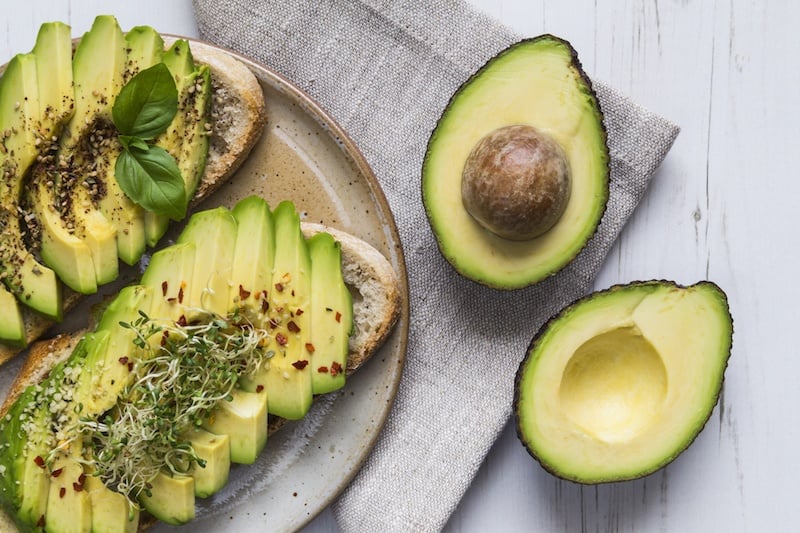 The season
Seasons can cause produce prices to fluctuate. That said, the avocado season is, for the most part, year-round. Most of the avocados in the United States come from California or Mexico. The growing season in California is from February to September with a peak during the summer months. In Mexico, avocados are grown and harvested almost all year long. That said, avocado lovers might see an increase in avocado prices during the months when the harvest is less abundant (e.g., spring, fall, and winter).
Excessive heat
Weather can also have a hand in avocado prices — particularly extreme heat. In 2016, a massive heat wave — which affected both California and Mexico — contributed to the high cost of avocados in 2017. "We lost fruit that would have sized up to be this year's crop," Jan DeLyser, vice president of marketing for the California Avocado Commission told the Los Angeles Times.
Drought
In addition to excessive heat, drought can also impact crop supply and cause prices to soar. While most of California is no longer in a drought, 44% of the state still sees drought conditions. That said, the drought has had little impact on this year's produce and was more of a concern in year's past.
Heavy rains
Drought followed by heavy rains can also impact avocado supply. In recent years, California has seen some heavy rainfall during the winter months, which has ultimately affected the price of avocados.
Fire
The December 2017 California Wildfires wreaked havoc on the state's avocado supply. In addition to burning several hundred acres, the fires caused severe damage to trees that didn't burn. According to reports, it's not uncommon for avocado trees to experience severe internal damage caused by heat from wildfire. With temperatures rising to around 125 degrees in some groves, the California wildfires might have caused permanent vascular damage to some of the trees.
Trade
With most of the world's avocado supply coming from Mexico, trade can also impact the price of avocados. As the Trump Administration renegotiates specific trade deals, avocados could take a hit. Imposing tariffs on imported avocados would not only raise the product price for suppliers, but it would also increase the cost for consumers too. In addition, trade deals could involve seasonal restrictions that would impact the supply and demand, and ultimately raise avocado prices.
Supply and demand
Today, more than 50% of households consumer avocados. With the demand for avocado toast (and avocados in general) at an all-time high, and the supply lower than years past, avocado prices could continue to rise.
Check out The Cheat Sheet on Facebook!