Why Donald Trump Is Already the Worst President in U.S. History
Over a year has gone by since the 2016 presidential election. President Donald Trump spent that year embroiled in various scandals. California Congressman and House Intelligence Committee Member Adam Schiff marked Trump's election anniversary by gathering some of the worst offenses committed since then.
1. Trump falsely claimed popular victory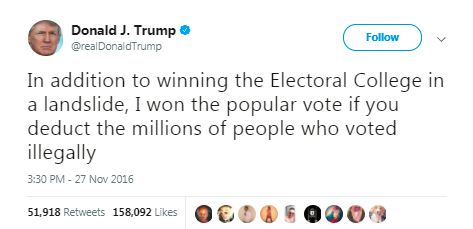 The New York Times writes he sent out multiple Twitter posts to that effect. He subsequently promised an inquiry to reveal people who are registered to vote in multiple states or deceased voters still on voting rolls. It later came out that Trump's own lawyers found no evidence of that, after trying to stop recount efforts.
"All available evidence suggests that the 2016 general election was not tainted by fraud or mistake," they said. The president's lawyers refuted his claims in response to recount petitions by Green Party candidate Jill Stein.
2. He pushes travel bans against some Muslim countries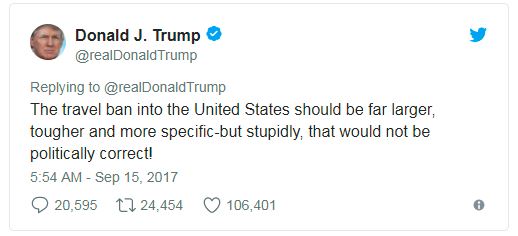 Reuters reports that the third version of Trump's travel ban will go into effect. The Ninth U.S. Circuit Court of Appeals partially blocked a judge's ruling that stopped the ban. It applies to people from Iran, Libya, Syria, Yemen, Somalia, and Chad who do not have prior connections to the U.S.
Trump issued his first travel ban targeting several Muslim-majority countries in January, a week after taking office. He later issued a revised version after courts blocked the first one. The second one expired in September, after a prolonged court battle. The president subsequently replaced it with another.
Trump calls the travel ban "needed" to protect the United States from terrorism by Muslim militants. As a candidate, he initially promised "a total and complete shutdown of Muslims entering the United States."
3. He continually discredits the press and threatened network licenses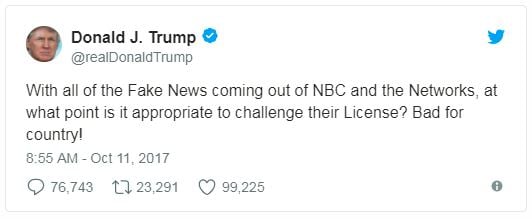 As CNN notes, Trump's attack on the media serves as one of his trademarks. He once suggested that the press doesn't like America. Later, the leader of the country called the media the "enemy of the American people." He also calls journalists the "most dishonest" people, even in front of their children. He continually works to paint news stories he doesn't like as "fake," claiming he created that term (he didn't).
Trump's worst offense against the media came in October, when he suggested revoking networks' licenses. He later tweeted, "Network news has become so partisan, distorted and fake that licenses must be challenged and, if appropriate, revoked. Not fair to public!" This attack on the press comes as totally unprecedented, not to mention dangerous.
4. He rescinded DACA with no compassion for its recipients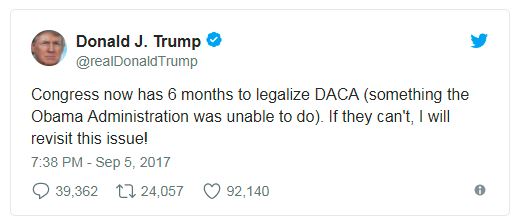 According to NPR, Trump sent Congress a list of sweeping immigration changes in October. Those address his promise of ending the Deferred Action for Childhood Arrivals program. The letter actually denotes a long list of requirements. They include crackdowns on illegal immigration, construction of his infamous border wall, and a merit-based immigration system.
These demands aren't new, but now Trump wants them tied to DACA. The most recent documents call for "completing construction of a wall along the southern border of the United States" and ensuring "funding for the southern border wall and associated infrastructure."
5. He withdrew from the Paris Accords for no reason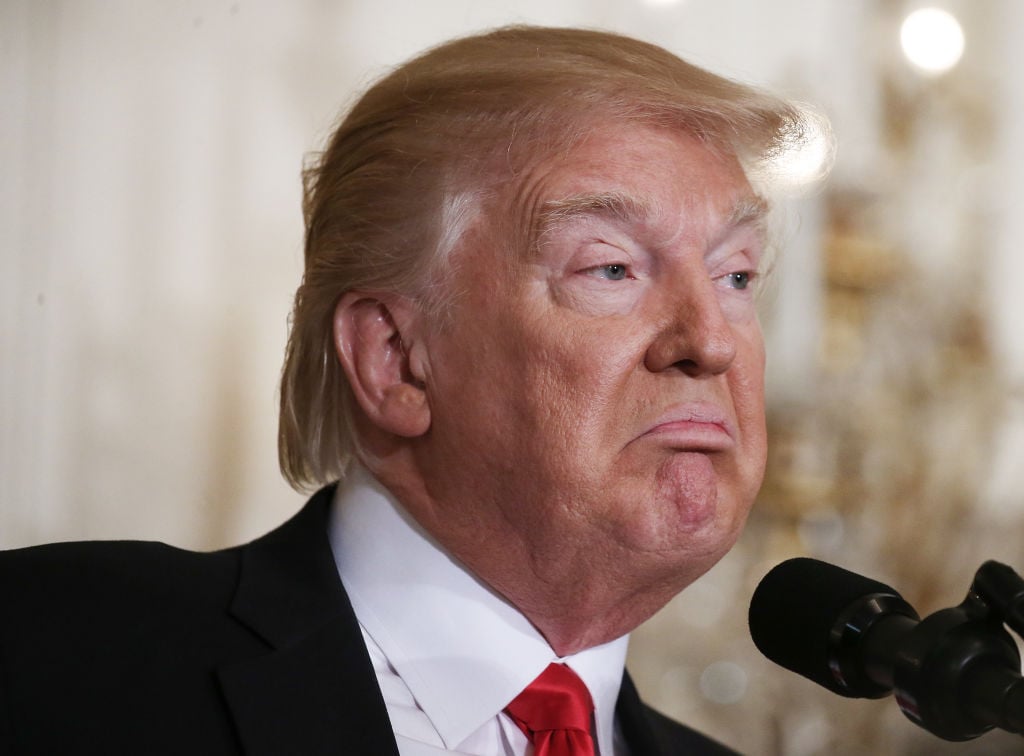 In June, Trump first announced his plan to withdraw from the Paris Accords. "In order to fulfill my solemn duty to protect America and its citizens, the United States will withdraw from the Paris climate accord," he said. That action, he explained, "represents a reassertion of America's sovereignty." The president also noted he'd be open to re-entering but only on "more favorable terms."
What that means continues confusing the nation, Vox reports. According to the terms of the Paris Accords though, each participating country decides its pledges for itself. Trump can revise that pledge however he wants, whenever he wants. Instead, he withdrew entirely.
6. He attempted to ban transgender soldiers from serving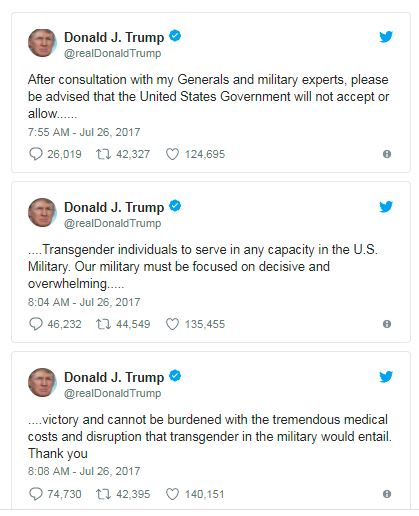 In July, Trump tweeted an announcement that transgender Americans will not be allowed to serve "in any capacity" in the U.S. military. He added that the U.S. military "must be focused on decisive and overwhelming victory and cannot be burdened with the tremendous medical costs and disruption that transgender in the military would entail."
At the end of October, a federal court issued a preliminary injunction on the ban, according to The Atlantic. The judge subsequently found problems with everything from the framing of the directive to the way he delivered it. She found "absolutely no support for the claim that the ongoing service of transgender people would have any negative effect on the military at all."
7. Trump undermines providing health care for Americans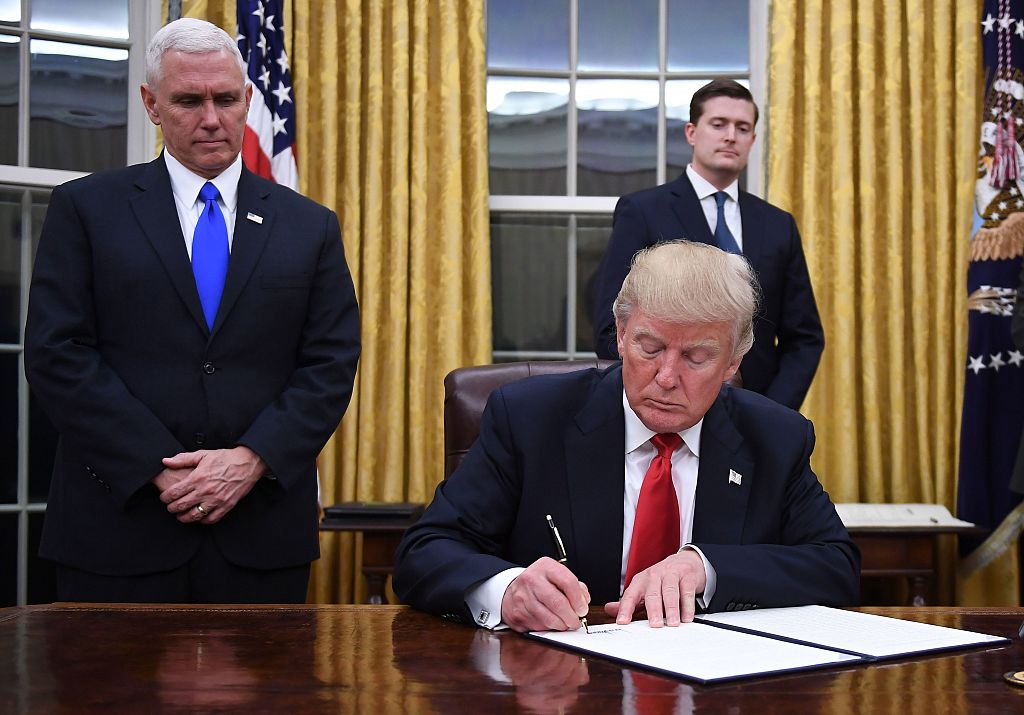 The Washington Post reports the administration confirmed its intentions to stop federal payments for cost-sharing reductions, effective immediately. The subsidies total about $7 billion this year. Those cost-sharing payments remain separate from a different subsidy that provides federal assistance with premiums to Americans with Affordable Care Act coverage.
"The bailout of insurance companies through these unlawful payments is yet another example of how the previous administration abused taxpayer dollars and skirted the law to prop up a broken system," a statement said. "Congress needs to repeal and replace the disastrous Obamacare law and provide real relief to the American people."
8. And finally, Russia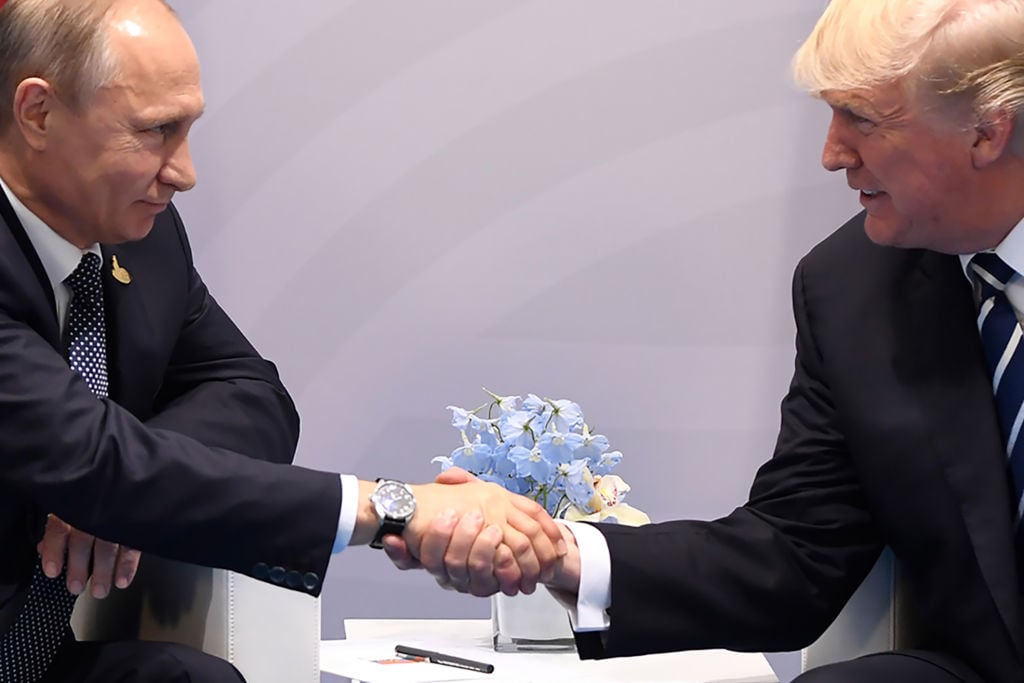 Trump's campaign has been under investigation for possible Russian interference in the 2016 election since before he took office. Since then, the president hasn't exactly acted innocently. First, he fired FBI Director James Comey, citing "this Russia thing." Following that, Special Counsel Robert Mueller's team has continued questioning everyone involved.
Reuters reports that investigation recently included Sam Clovis, co-chairman of the campaign. He hopes to soon determine whether Trump himself knew about Russian interference. Can't keep up? Politico created a handy round-up of the avalanche of new information coming out almost daily.
Follow The Cheat Sheet on Facebook!