Why Is Brett Kavanaugh, Trump's Supreme Court Pick, So Unpopular?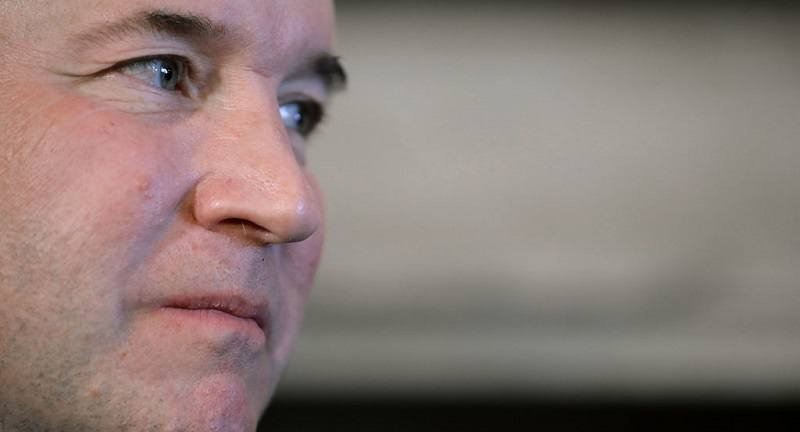 In the second week of July, Donald Trump nominated Brett Kavanaugh, a conservative D.C. Court of Appeals judge, to be the next Supreme Court justice. Within a week, three major polls were conducted asking people a simple question: Should the Senate confirm Kavanaugh?
As FiveThirtyEight reported, all three arrived at the same conclusion: Respondents only barely supported Kavanaugh. In fact, Kavanaugh's net favorability ranked worse than any nominee in the past 40 years. (The other two who came close didn't make it onto the Court.)
The results prompted a question: How did a mostly unknown judge become so unpopular? There are several reasons for Kavanaugh's standing with the American public.
1. Kavanaugh's extreme positions
When Trump nominated Neil Gorsuch, the first justice that joined the Court in this administration, the public got to know some of Gorsuch's extreme positions. One case involved a trucker who was fired after unhitching cargo in a trailer and driving off so as to not freeze to death. (Gorsuch ruled he had no right to sue his employer for wrongful termination.)
Kavanaugh has similarly ultra-conservative stances that will leave Americans shaking their heads. An in-depth look at Kavanaugh's positions in the New York Times spelled out two of these.
Gun rights: In 2011, Kavanaugh said a ban on semi-automatic weapons "should be unconstitutional" since they "had not traditionally been banned." Kavanaugh said semi-automatic rifles "are in common use by law-abiding citizens for self-defense in the home, hunting and other lawful uses." We've seen enough mass shootings in schools and other public places to know this argument doesn't hold water. Meanwhile, more than 70% of Americans support banning bump stocks and high-capacity magazines. Trump's nominee is part of a small minority on guns.
Abortion rights: One of Kavanaugh's more famous opinions centered on a woman's right to get an abortion without delay while being held by ICE in 2017. He dissented from the court's ruling, which went against the Trump administration in the case. Here, he wrote that creating obstacles to someone getting an abortion in detainment were permissible under the law. Another judge tore apart Kavanaugh's argument in a concurring opinion. (If you have time to read it, Kavanaugh's opinion here sounds fit for cable news, not the highest court in the land.)
2. Overturning Roe v. Wade is unpopular.
When Trump ran for president, he was very clear about his position on overturning Roe v. Wade. "Well, if we put another two or perhaps three justices on … that will happen," he told Chris Wallace. "And that'll happen automatically."
Again, the president (and, Trump assumes, Kavanaugh) are in the minority on abortion rights. Some 64% of Americans say they don't want to see Roe overturned. Meanwhile, 66% said overturning the law would "be a bad thing." Just 23% said it would be a good thing.
Ironically, the countries that ban abortion around the world tend to be the countries Trump and the GOP have problems with: Mexico, El Salvador, Iran, and central African nations. (Trump used foul language to describe the last group in 2017.)
In most of the developed world, this isn't the case. Polling shows Americans side with the developed world over the GOP and other countries that already ban abortion.
3. Trump is historically unpopular.
Considering most Americans did not know Kavanaugh before his nomination, we have to look at other factors to explain his unpopularity. The obvious place to start would be Trump's popularity. In his first year in office, Trump landed the worst approval rating (38%) in Gallup polling history.
That hasn't changed much in 2018 despite record lows in unemployment and record highs on the stock market. All in all, it's not that hard to understand when you look at Trump's corrupt Cabinet and his efforts to profit off the presidency.
4. Ending Obamacare is unpopular.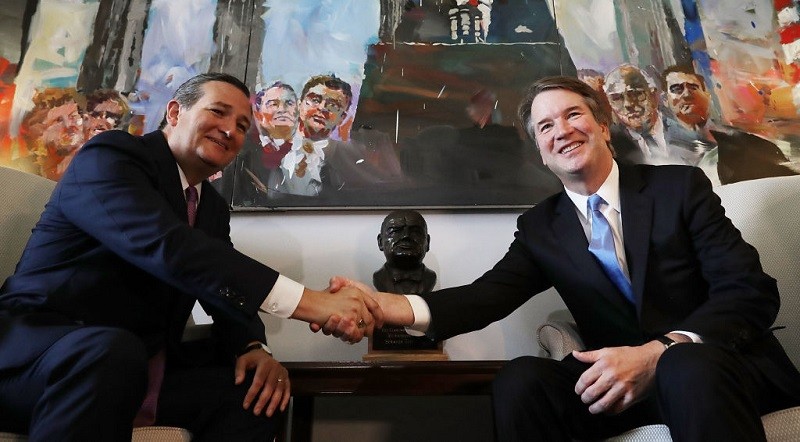 As another ultra-conservative judge on the Supreme Court, Kavanaugh would likely do what he could to undermine or end Obamacare. In a speech at a right-wing think-tank in 2017, Kavanaugh argued that the high court should not have upheld the Obamacare law, Andy Slavitt reported.
Meanwhile, he also said he approved of efforts to withhold funding and otherwise limit the way people access healthcare through the law. With Obamacare now more popular than ever (more popular than Trump), that likely resonates with people.
5. Kavanaugh believes presidents can ignore laws.
In 2013, Kavanaugh described the process of ignoring laws the president believes are unconstitutional as a "traditional exercise" of the executive branch, CNN reported. During his time working for George W. Bush (2003-06) in the White House, Kavanaugh came to support this practice. That's why requests to see all of Kavanaugh's records from the White House have gotten pushback. (Republicans don't want them released.)
Considering the president's lawyers continue to argue on television that laws don't apply Trump, Kavanaugh sounds like the wrong man at the wrong time. Maybe people are looking for the check on presidential power that the GOP Congress hasn't provided. From Kavanaugh's record and statements, there's nothing that would make people believe he'd improve the situation.
Check out The Cheat Sheet on Facebook!