Why Losing This Poll to Obama and Clinton Infuriates Trump
President Donald Trump has lost to Barack Obama and Hillary Clinton in a poll. In a Gallup poll released Dec. 27, Obama and Clinton were named the Most Admired Man and Woman for 2017. This was the first year ever a sitting U.S. president has not taken the title in his first year in office. The loss really grinds Trump's gears, and it's not hard to see why.
1. Obama stands as the most admired man this decade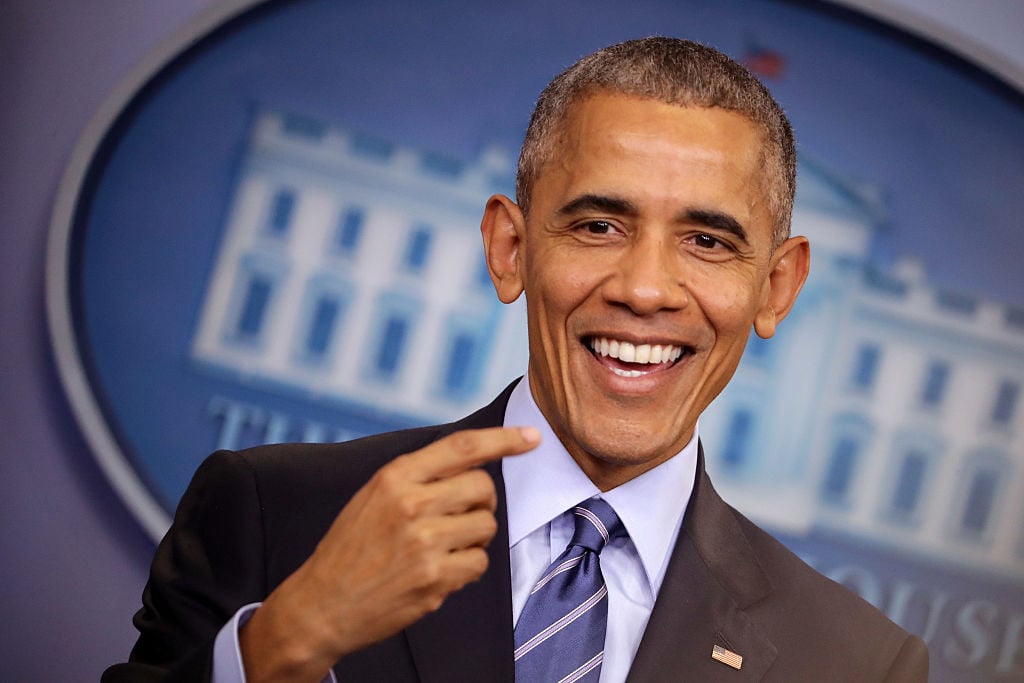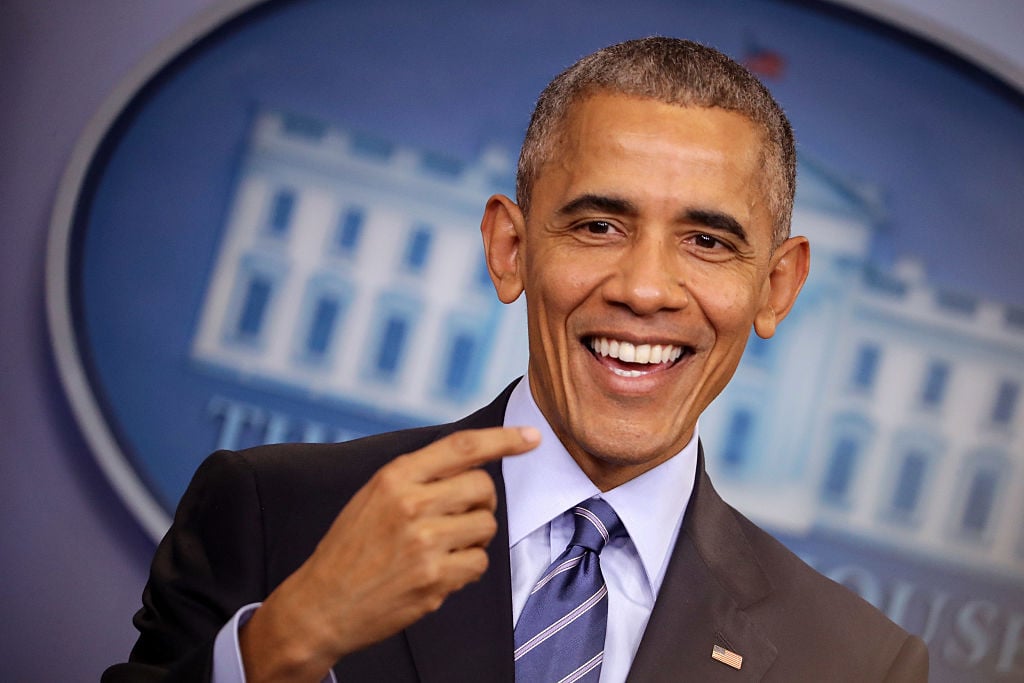 This is the 10th consecutive year Obama has earned the man's title. He won for the first time in 2008 and then every year of his presidency. According to Fortune, Clinton has held the woman's title for 16 consecutive years for a total of 22 times. That sets a record at more than any other winner of the Gallup poll. Eleanor Roosevelt ranks as the closest runner-up with 12 total wins.
Next: The totals came in lower this year.
2. The margins provided less wiggle room than years past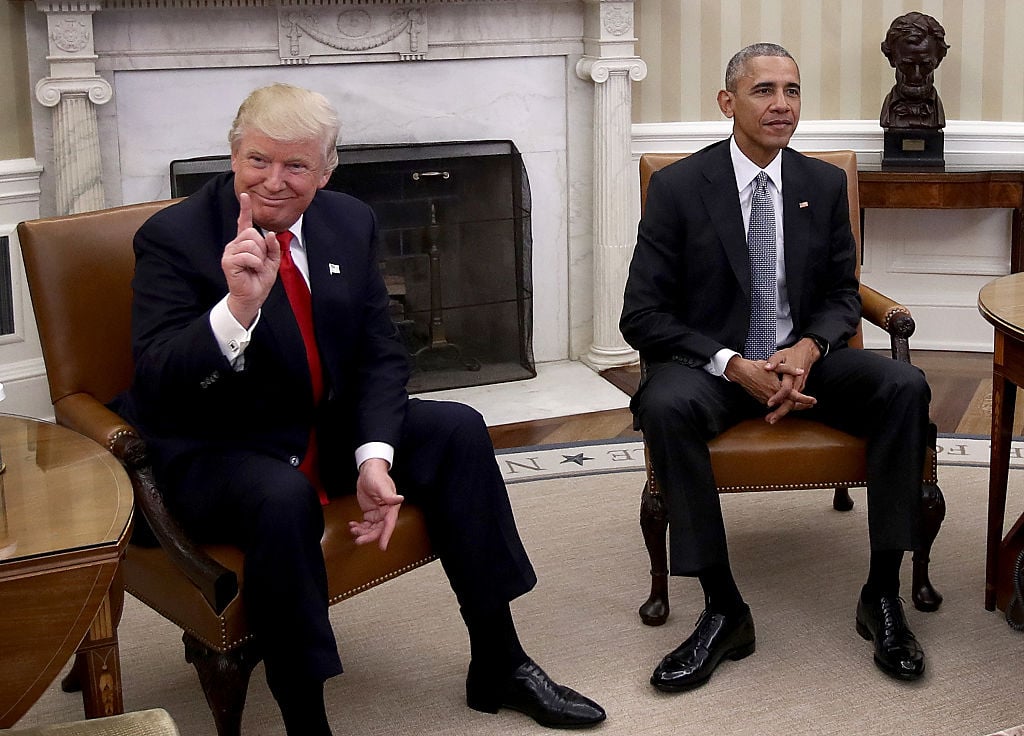 Obama won the title with 17% of the vote, down from 22% last year. That margin does not rank as the tightest — he he has won with as little as 16%. Gallup notes that Clinton won with just 9% of the vote this year — the smallest margin since 2002, when she took it with 7%. She beat out former first lady Michelle Obama, who came in second with 7%. Obama also bested Trump, who received 14% of the vote.
Next: Trump's loss ranks as historic.
3. The sitting elected president lost for the first time ever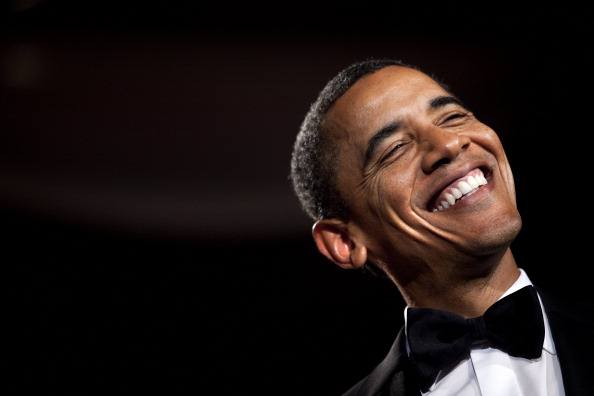 Trump earned a dubious honor as one of few incumbent presidents not to take the title. He also stands as the only elected one not to win in his first year in the Oval. But among presidents in total, he does have some company. Gerald Ford also lost in his first year in office, after taking over following Richard Nixon's resignation. In the 71 times Gallup has conducted the poll since 1946, the incumbent won 58 times. Trump joins Harry S. Truman, Lyndon B. Johnson, Nixon, Ford, Jimmy Carter, and George W. Bush in presidents who did not win every year of their terms.
Next: The loss comes as no surprise to analysts.
4. Votes predictably split down party lines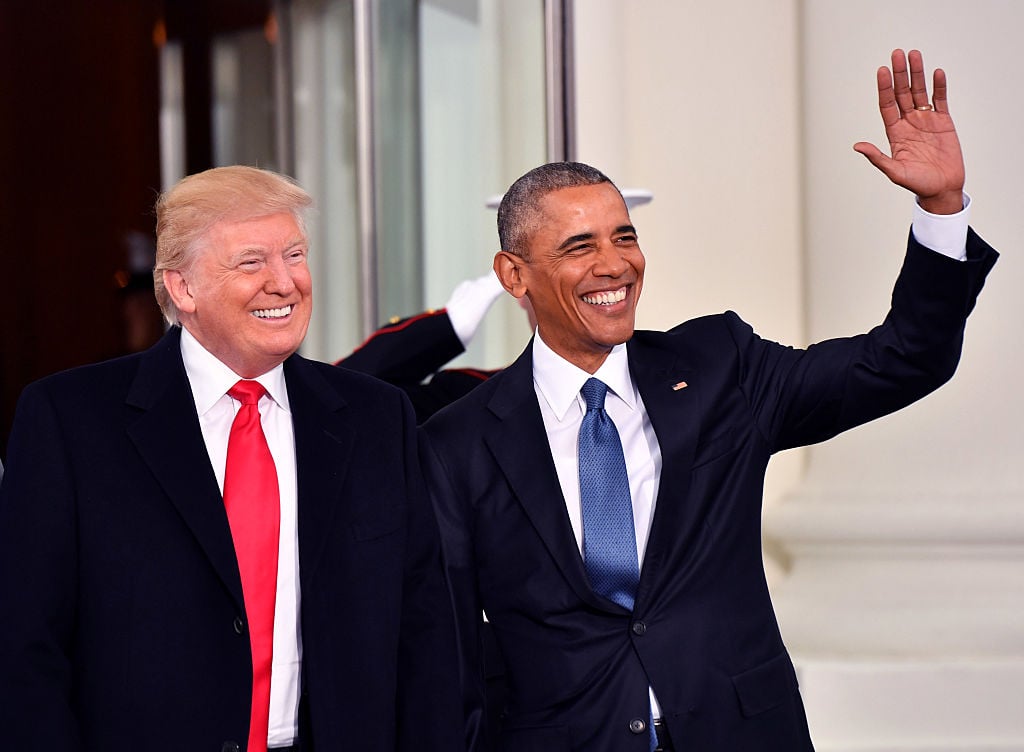 Time reports that 35% of Republicans wanted Trump for most admired man of the year, and 39% of Democrats went for Obama. "Trump's unpopularity is holding him back from winning the most admired distinction," Gallup's Jeffrey Jones said. "The incumbent president is the usual winner, since he is arguably the most prominent figure in the country — but when the president is unpopular, other well-known and well-liked men have been able to finish first." Trump has cracked the top 10 list seven times in total, Salon writes.
Next: Most respondents fell into one camp.
5. Most poll respondents identified as Democrats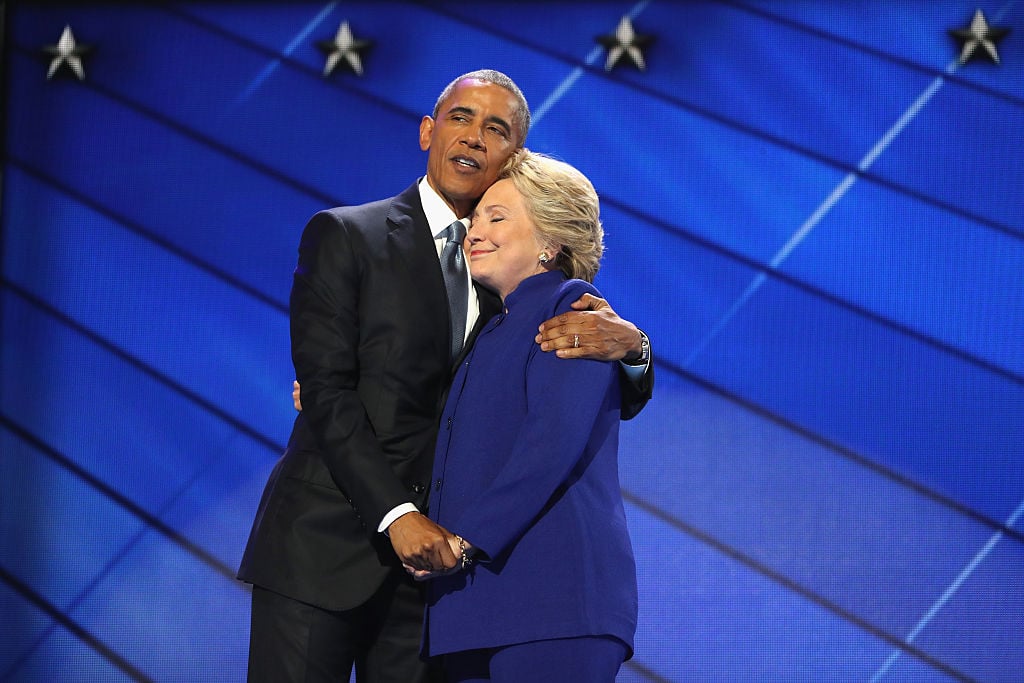 According to Salon, votes for each winner mostly came from respondents who identified as Democrats. A total of 22% of Democrats chose Clinton and 12% chose Obama. A full 8% of registered Independents chose Obama, while 5% went for Clinton. Trump won among Republicans with 35% calling him the man they most admire. Fittingly, only 1% of Republicans chose Obama.
Next: Trump has a longstanding feud with Obama.
6. Trump holds a singular obsession with Obama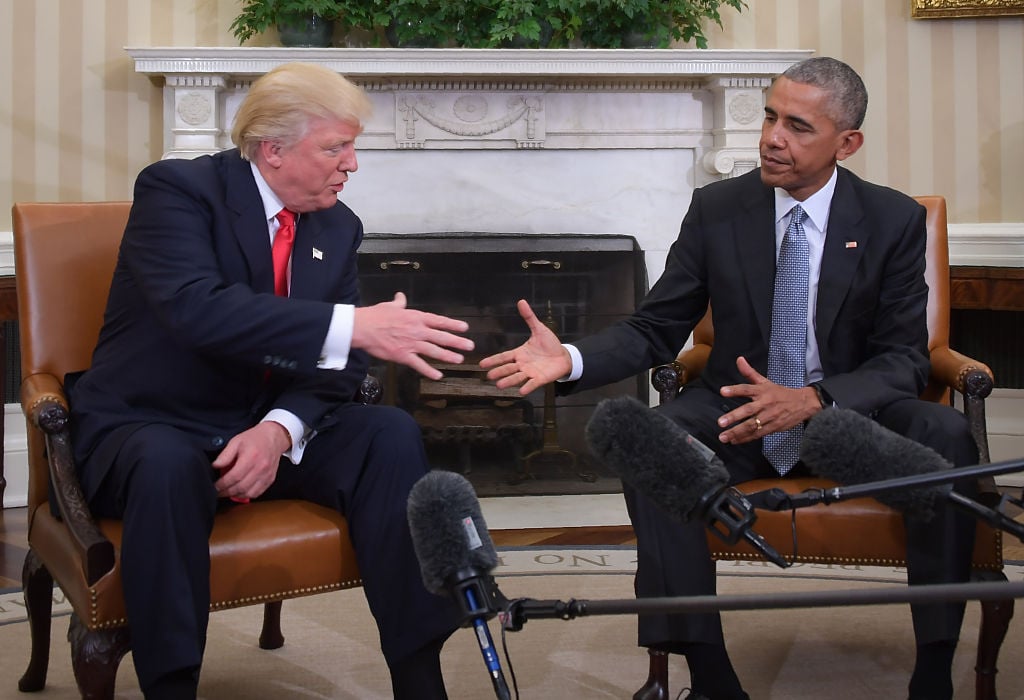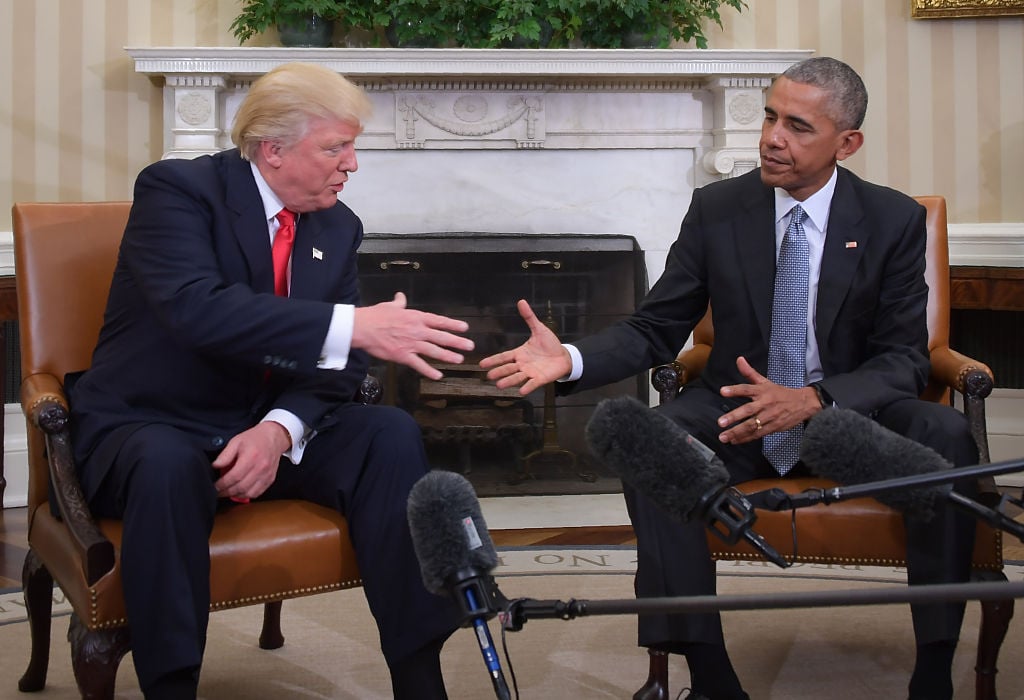 The former real estate mogul harbored opposition to Obama as early as 2012, when he suggested the president had been born outside the U.S. He got downright nasty toward his predecessor on the campaign trail, calling Obama "the most ignorant president in our history." Politico reports he told reporters, "President Obama — when he became president, he didn't know anything. This guy didn't know a thing." He said the president did "a terrible job," and called his presidency "a disaster." Trump also accused Obama of founding ISIS, a designation he also leveled at Clinton.
Next: That ire did not die down once he took office.
7. The president seeks to erase Obama's legacy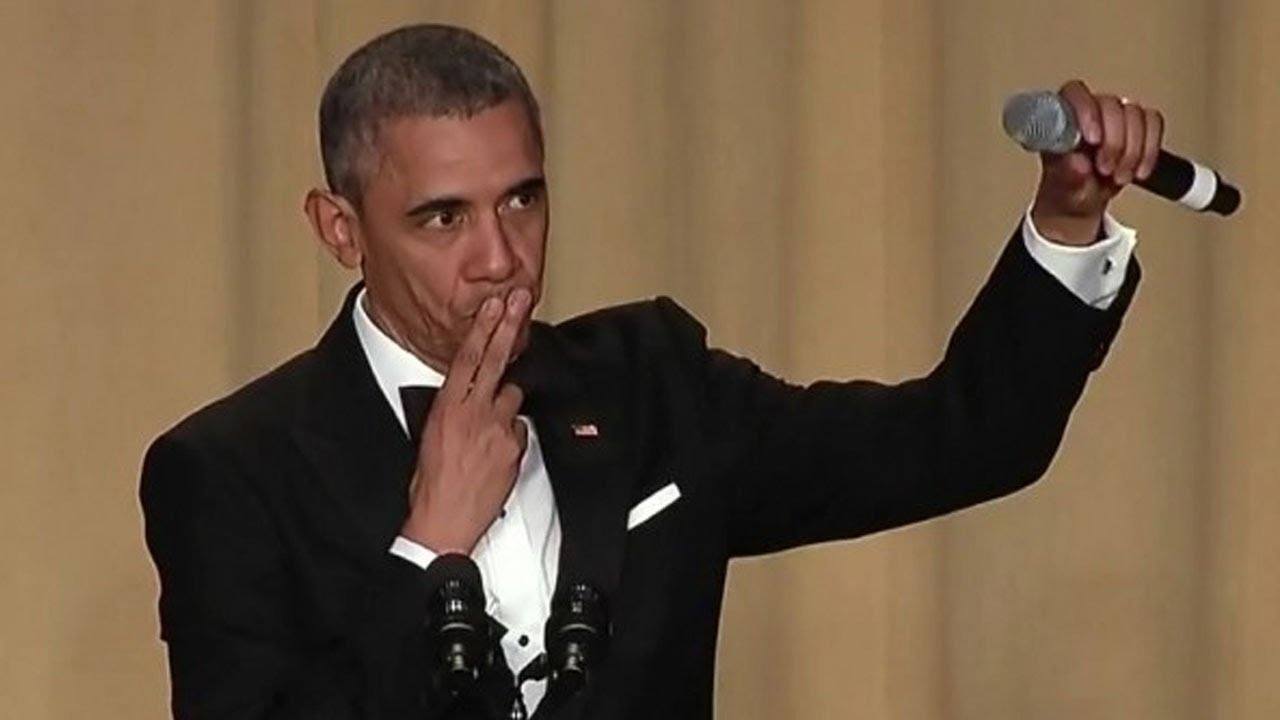 More than any other president in recent memory, Trump appears dedicated to undoing his predecessor's legacy. According to The New York Times, the sitting president has taken a sledgehammer to Obama's policies without instituting measured, meaningful replacements. "I've reflected back and simply cannot find another instance in recent American history where a new administration was so wholly committed to reversing the accomplishments of its predecessor," Russell Riley, a presidential historian at the University of Virginia's Miller Center, said.
While other presidents have focused on building their own legacy, Riley calls Trump "different … [Trump is] far more comfortable still in swinging the wrecking ball than in developing models for what is to follow." That may have something to do with the very unpopularity that has led to Trump losing this poll, a vicious cycle that will undoubtedly continue.
Follow The Cheat Sheet on Facebook!