The Real Reason Why Meghan Markle's Dad Probably Won't Attend the Royal Wedding
Meghan Markle hasn't had a perfect relationship with her dad. Like many other people, the two have had their ups and downs. But the royal wedding is finally almost here. And by all accounts, Thomas Markle Sr. seemed excited to celebrate his daughter's marriage to Prince Harry — at least until he found himself in the middle of a major scandal involving staged paparazzi shots and a heart attack.
Like any dad, Markle made a few well-meaning missteps in preparing for the royal wedding. But even an innocent mistake has bigger consequences when it plays out on an international stage and involves the royal family. Read on to find out exactly what happened and why he probably isn't attending the royal wedding anymore.
1. Thomas Markle Sr. was planning to walk his daughter down the aisle — until this happened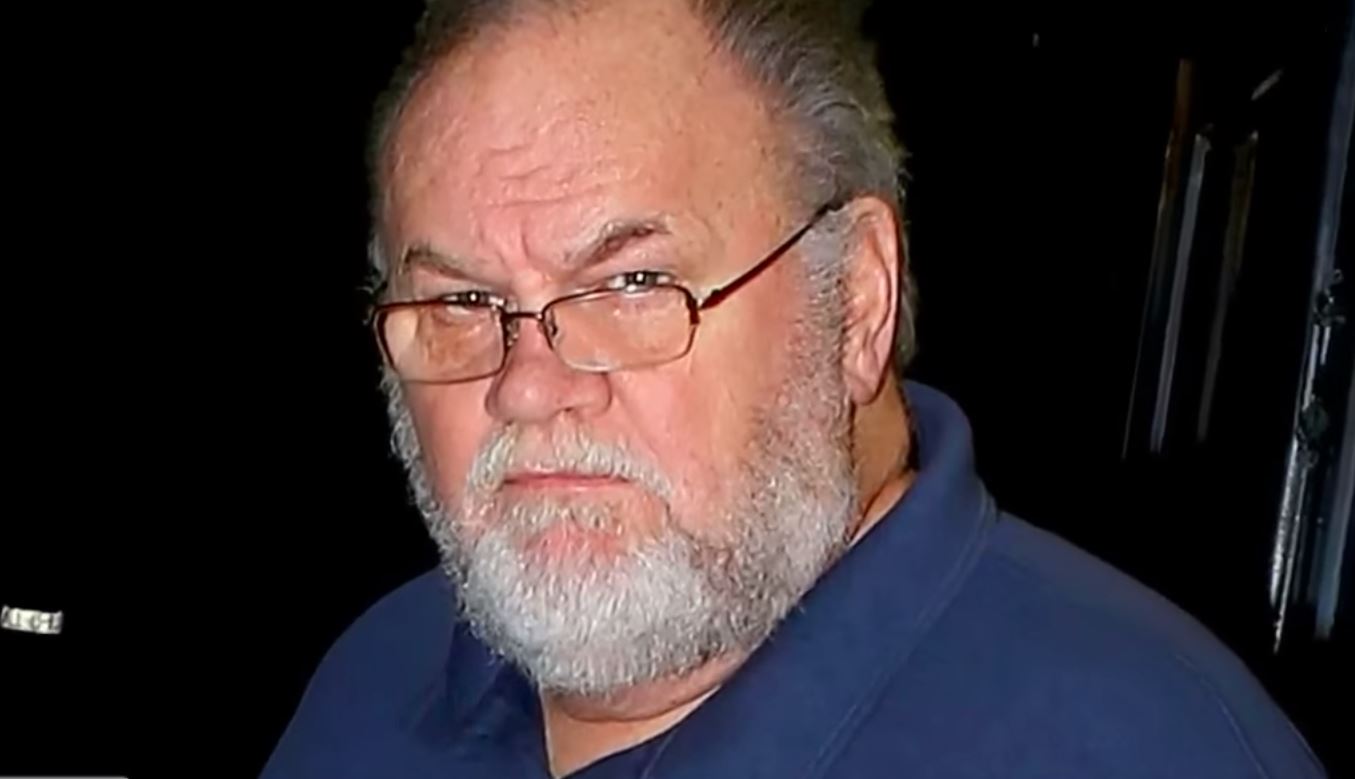 Not every dad gets to walk his daughter down the aisle. But Meghan Markle's father seemed to be preparing to take on that role at the royal wedding. The Cut reported that on May 19, Thomas Markle Sr. would walk his daughter down the aisle (even as The Los Angeles Times noted that it was unclear whether he'd deliver a speech or participate in other wedding traditions).
But that was before he found himself in the midst of a major scandal: posing for photos that were later passed off as candid paparazzi shots.
Next: Here's the story behind those photos. 
2. He appeared in 'candid' photos preparing for the royal wedding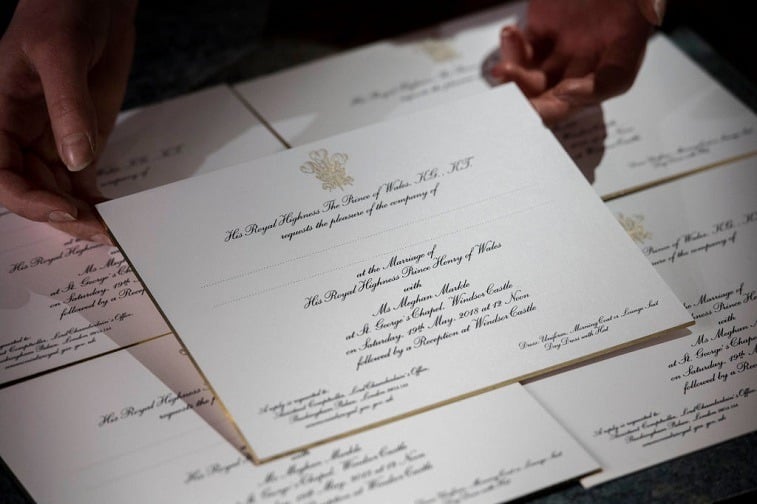 As The Daily Beast explains, news broke that Thomas Markle Sr. had posed for staged photos sold as candid paparazzi shots in the weeks leading up to the royal wedding. After the scandal made headlines, Markle said that he would not attend his daughter's wedding because he doesn't want to embarrass the bride or the royal family.
The publication had earlier reported that Thomas Markle Sr. appeared in a series of "humorous and apparently candid shots, engaged in such entertaining activities as checking the internet for news about his daughter's forthcoming wedding to Prince Harry, being measured, apparently for his wedding suit, and reading a book entitled, Images of Britain in a branch of Starbucks." Many people thought the photos were sweet. But as The Daily Beast notes, plenty of photo editors felt suspicious from the beginning.
Next: Here's the truth about those photos. 
3. But he actually staged the paparazzi photos of himself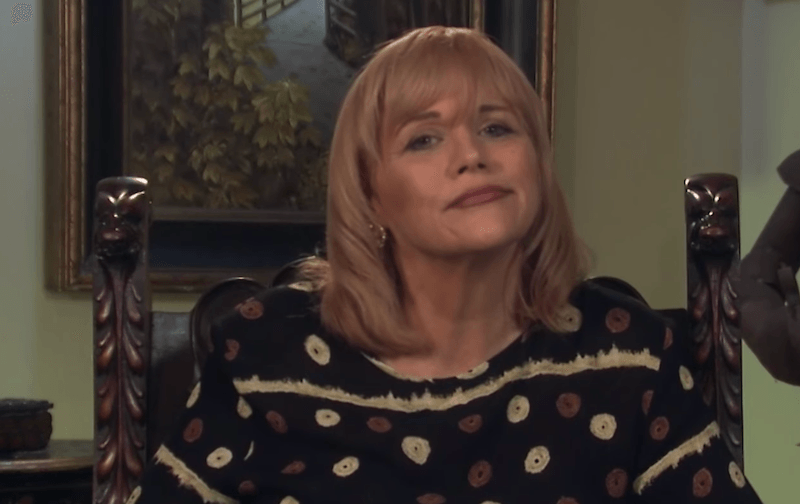 Thomas Markle Sr., a retired lighting director on soap operas such as Married With Children and General Hospital, seems to have a flair for the dramatic himself. His representatives told the press that paparazzi had begun following him around and intruding into his daily life. So the latest photos didn't seem out of the ordinary. But the Mail on Sunday revealed that he had actually staged photos of himself.
The images showed him searching for news reports about the royal wedding at an internet cafe, reading a book about British landmarks at a Starbucks, and being fitted for a suit for the wedding. Meghan Markle's estranged sister took the blame for the photo shoot. But she also said that their father took the photos not to cash in, but to generate positive publicity. He's expected to privately apologize to Meghan and Harry for the scandal — but probably not in person.
Next: It seems that he really won't attend the royal wedding. 
4. Kensington Palace seemed to confirm reports that he won't attend the wedding
After the fallout over having admitted to staging photos for the tabloids, it seems that Thomas Markle Sr. won't be attending his daughter's wedding to Prince Harry after all. And you don't just have to take TMZ's word for it.
The Daily Beast added that Kensington Palace seemed to confirm reports speculating that Markle won't attend his daughter's wedding. Kensington Palace issued a statement saying, "This is a deeply personal moment for Ms. Markle in the days before her wedding. She and Prince Harry ask again for understanding and respect to be extended to Mr. Markle in this difficult situation."
Next: Meghan Markle's dad explained why he posed for the photos. 
5. Thomas Markle Sr. says he didn't pose for the photos for money
TMZ reports that Thomas Markle Sr. said he had a reason for posing for the photos — and it wasn't about the money. Markle reportedly told the publication that over the last year, paparazzi have repeatedly photographed him "in the most unflattering circumstances." They have photographed him "looking disheveled and reclusive" and buying beer.
According to TMZ, Markle says that a paparazzi agency approached him about posing for photos. The firm offered him money to pose — though, he said, nowhere near the $100,000 that some publications had reported. He thought that it would help him "recast his image," or at least would do no harm. But according to the publication, Markle "admits the pics look 'stupid and hammy.' He says he was just going along with the paparazzi agency, which he now deeply regrets."
Next: This also happened in the weeks leading up to the wedding. 
6. He also had a heart attack, and may have been having financial troubles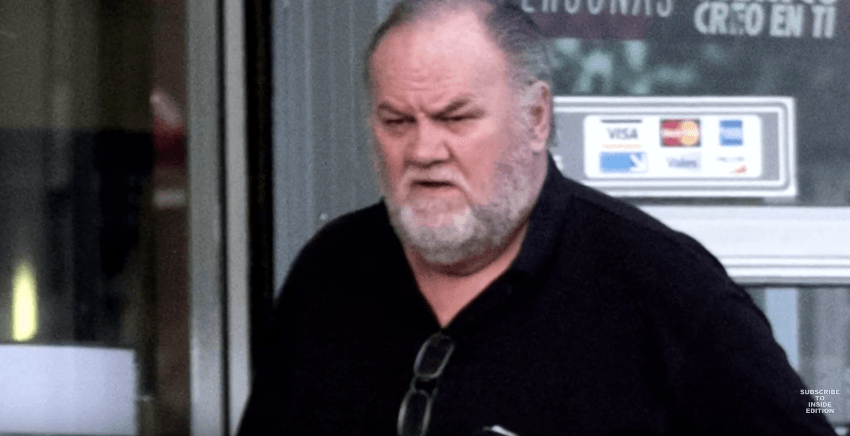 TMZ also learned that Thomas Markle Sr. had a heart attack in the weeks leading up to the wedding. He checked himself out of the hospital to see Meghan and Harry tie the knot. In light of the scandal over the photographs, his plans have changed. But it seems possible that he would have had trouble getting to the royal wedding anyway.
Yahoo reports that Thomas Markle Sr.'s journey to the royal wedding would have begun in Rosarito, Mexico, "where he lives a reclusive life." But Samantha Grant, Meghan Markle's estranged half-sister, claimed on May 10 that their father still didn't have a plane ticket. Grant also claimed that Thomas Markle Sr. had asked her for financial help for wedding expenses. Grant claimed that Meghan Markle refused to help her father out — even though, as People reports, a source said, "She has paid many of her father's bills over the years."
Next: He still hasn't met his daughter's fiancé. 
7. He hasn't met Prince Harry yet
As People reports, Meghan Markle was planning to introduce her father to Prince Harry just a few days before the royal wedding. It might sound like a bad thing that the two men haven't met yet. But as a source told People about the bride's relationship with her father, "Meghan loves her dad. Like any father-daughter relationship, there have been ups and downs over the years. But they are in a good place now."
Meghan seemed to confirm that sentiment in an interview about her engagement to Prince Harry in November. The bride-to-be said that even though her father and fiancé hadn't met yet, "Everybody was really happy" about the news. But even though he's skipping the wedding, Thomas Markle Sr. may still travel to the U.K. and meet the royal family — including the queen, who's reportedly pretty unhappy with the whole situation.
Next: People wondered this about Thomas Markle Sr. 
8. There was a lot of speculation about whether he'd be invited at all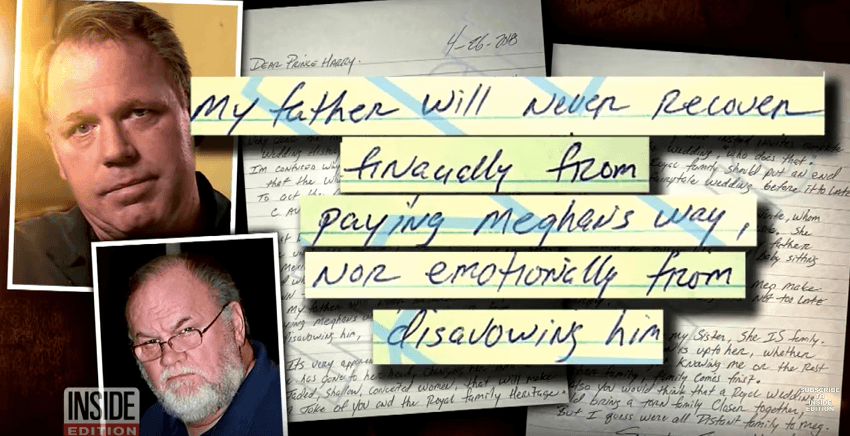 Though it was reported that Meghan Markle was planning to have her dad walk down the aisle, that wasn't always such a sure thing. As The Cut reported in January 2018, the bride reportedly wanted her mother to walk her down the aisle. In fact, there was a lot of speculation about whether Thomas Markle Sr. would even get an invitation to the event.
As The Cut notes, "Meghan is reportedly far closer with her mother, Doria Ragland, and her relationship with Thomas has often been described as 'estranged.' On top of that, he's also the father of her two extremely petty half-siblings Samantha Grant and Thomas Markle Jr., who can't stop saying terrible things about Meghan to the press."
Next: Here's how Prince Harry is probably reacting. 
9. Prince Harry is likely upset about the whole debacle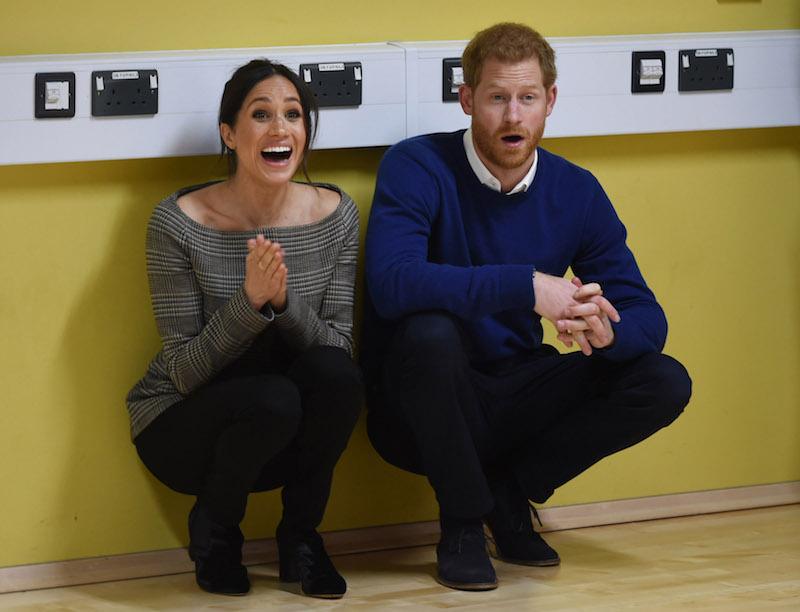 As The Daily Beast notes, the revelation that Thomas Markle Sr. cooperated with a photographer to get the "paparazzi shots" is likely a disappointment not only for his daughter, but also for Kensington Palace and Prince Harry. "Harry's hatred of the paparazzi is well known," the publication notes. "He has frequently and publicly blamed them for the death of his mother, who died in a car crash in Paris underpass while the car was being chased by paparazzi photographers."
Likewise, Business Insider reports that the whole incident serves as a reminder "that the media still wields power over the royals." The publication reports that the media frenzy over the scandal is responsible for depriving the couple of a fairytale moment at their wedding. And as Business Insider adds, the whole incident has "soured the happy-families narrative of the wedding, and proved that the royals cannot control their own story."
Read more: Adorable Ways Prince Harry and Meghan Markle Are Blending Their Unique Backgrounds Together for Their Wedding
Check out The Cheat Sheet on Facebook!