Why "Millie's Book" by Former First Lady Barbara Bush Is One of a Kind
On April 17, 2018, former first lady Barbara Pierce Bush, died at her Houston home. She was among the country's most respected and prominent women for decades in addition to being the wife of America's 41st president and mother to its 43rd.
Keep reading to find out more about her death, more about her life, and — on page 5 — more about one of the books she wrote, Millie's Book: As Dictated to Barbara Bush, and why it's truly one of a kind.
1. Bush dies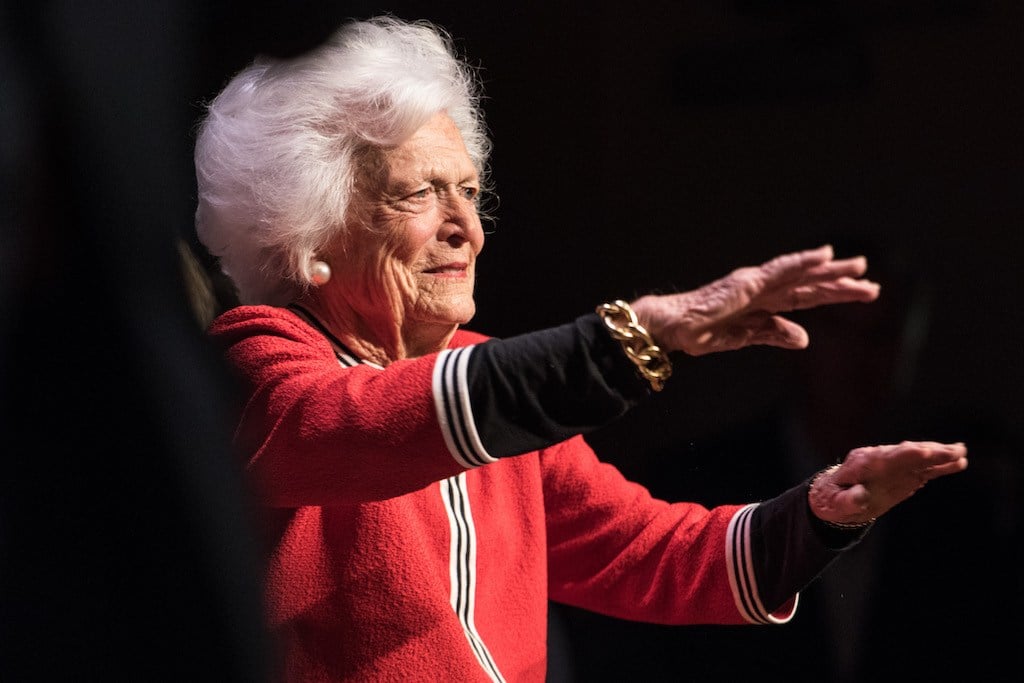 Barbara Bush died in her Houston home at the age of 92 on April 17, 2018, according to The New York Times. She suffered from congestive heart failure and chronic obstructive pulmonary disease, and she declined further medical treatment that could prolong her life.
Bush's 93-year-old husband, former president George H.W. Bush, was by her side when she passed. Her sons Neil and Marvin and daughter Dorothy were with her during her last days, and George W. and Jeb Bush had recently visited.
Next: The funeral
2. Bush will be laid to rest near her daughter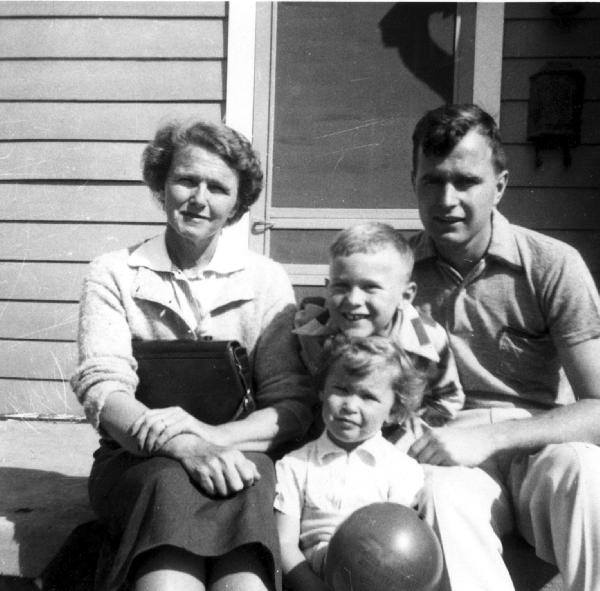 Before her invitation-only funeral service on April 21, 2018, there will be a public viewing for Bush at St. Martin's Church in Houston, and an invitation-only funeral service on Saturday.
Bush will be buried in College Station, Texas, at the George Bush Presidential Library and Museum. She will lie next to her daughter, Robin, who died from leukemia when she was just 4 years old, according to The New York Times.
Next: No Donald Trump at the funeral?
3. Donald Trump likely won't attend the funeral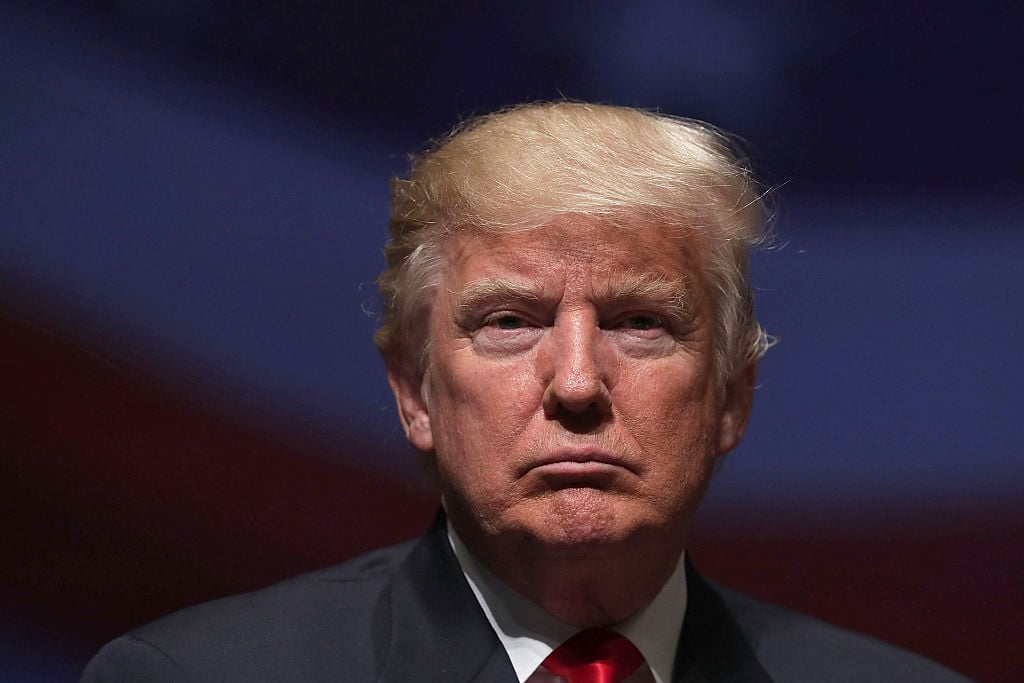 First lady Melania Trump will represent the White House at Bush's funeral, and former presidents Barack Obama and Bill Clinton will attend. In addition, former Secretary of State Hillary Clinton and former first lady Michelle Obama will be there.
Although Donald Trump has not been ruled out of attending, it's highly unlikely he will. The Bush family doesn't love Trump, largely due to the insults he's thrown at Jeb Bush when he beat him in 2016 for the Republican nomination. In addition, Trump has been fond of bashing George W. Bush. Neither Jeb nor George W. voted for Trump — and George H.W. voted for Hillary Clinton, according to The New York Times.
Next: Will there be backlash if Trump doesn't attend?
4. Some presidents skip funerals for former first ladies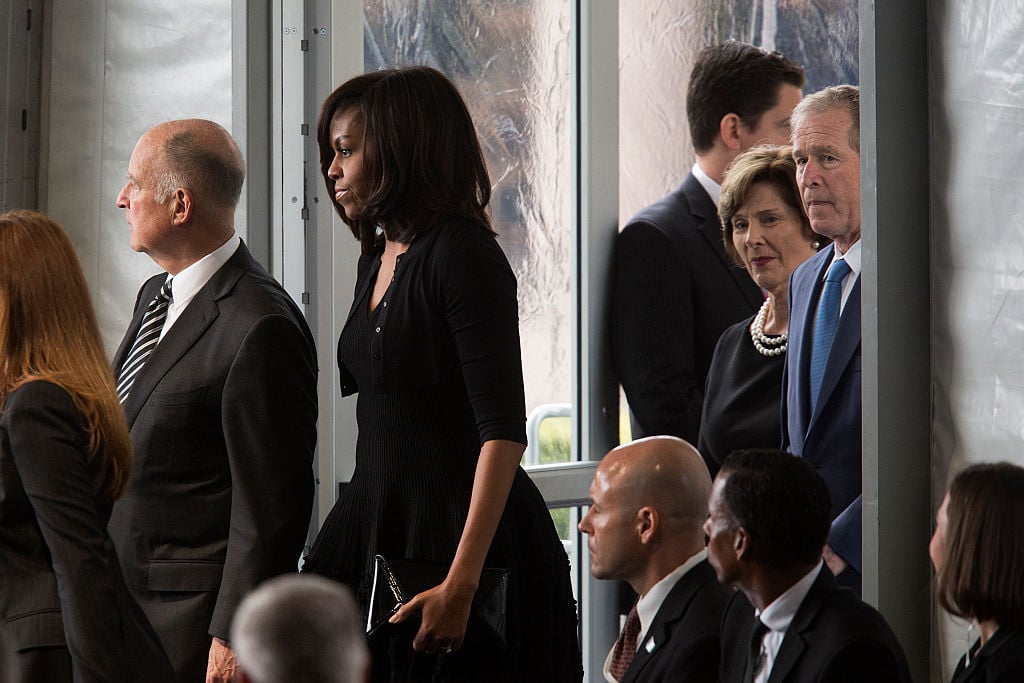 According to The New York Times, other sitting presidents have not attended former first lady funerals. Because of this history, it's not likely Trump will get any bad press for not going to Bush's.
Barack Obama did not go to Betty Ford's or Nancy Reagan's funeral, George W. Bush didn't attend Lady Bird Johnson's, Ronald Reagan didn't go to Bess Truman's and Bill Clinton skipped Patricia Nixon's service (but he did attend Jacqueline Kennedy Onassis's).
Next: Barbara's books
5. Bush was an author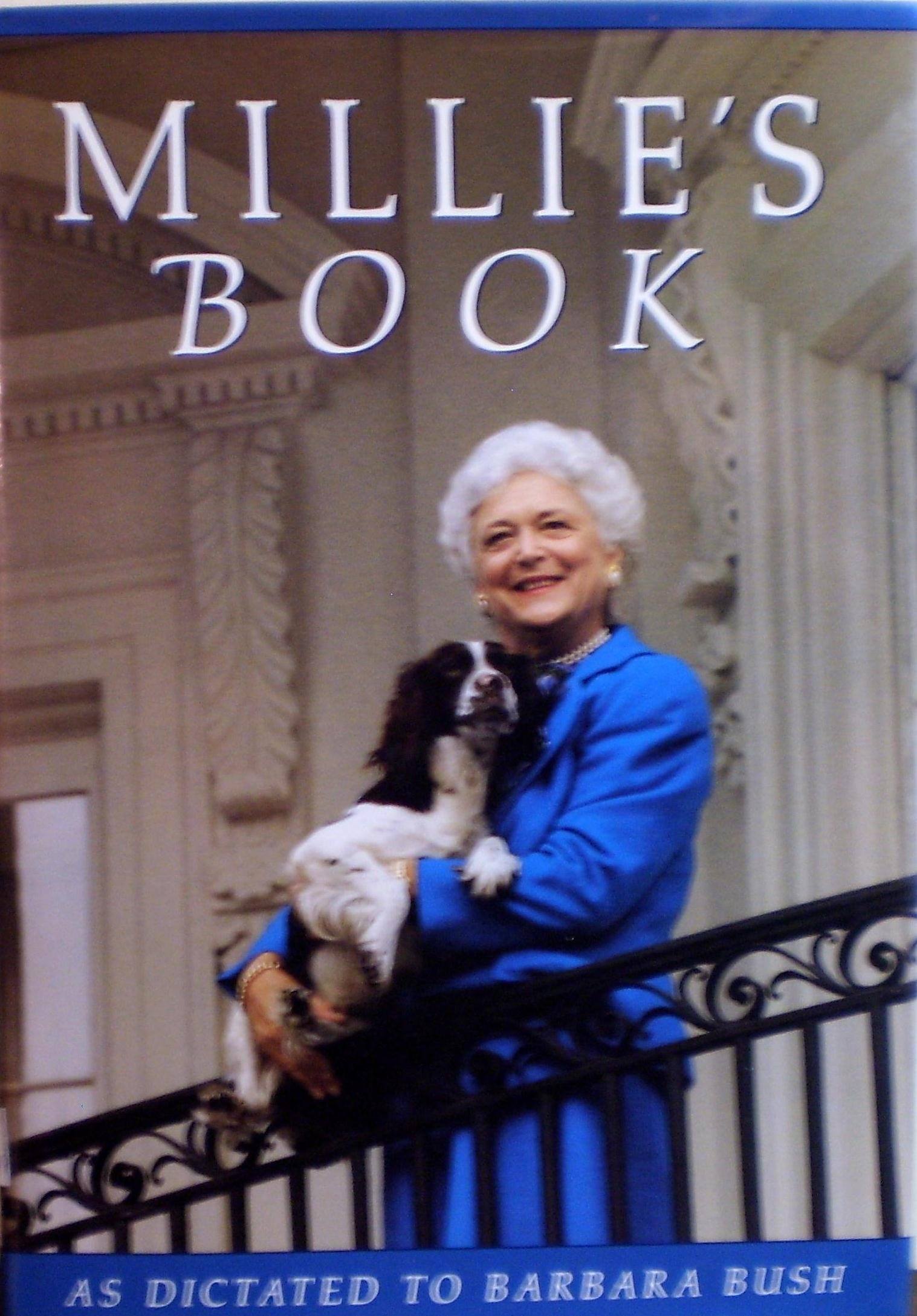 Bush wrote two children's books, C. Fred's Story and Millie's Book: As Dictated to Barbara Bush. She wrote both from the perspective of a family dog and the latter reached No. 1 on The New York Times Best Seller list in 1990, then spent 23 weeks on Publishers Weekly's hardcover bestseller list. Bush donated all the proceeds from the book donated to a literacy nonprofit organization.
Millie's Book truly is one of a kind. The Bush's dog, Millie, details a day in the life of the Bush family. She talks about morning briefings, Oval Office deliberations, and, of course, taking breaks for squirrel hunting.
Next: The tweets
6. Twitter was atwitter after Bush died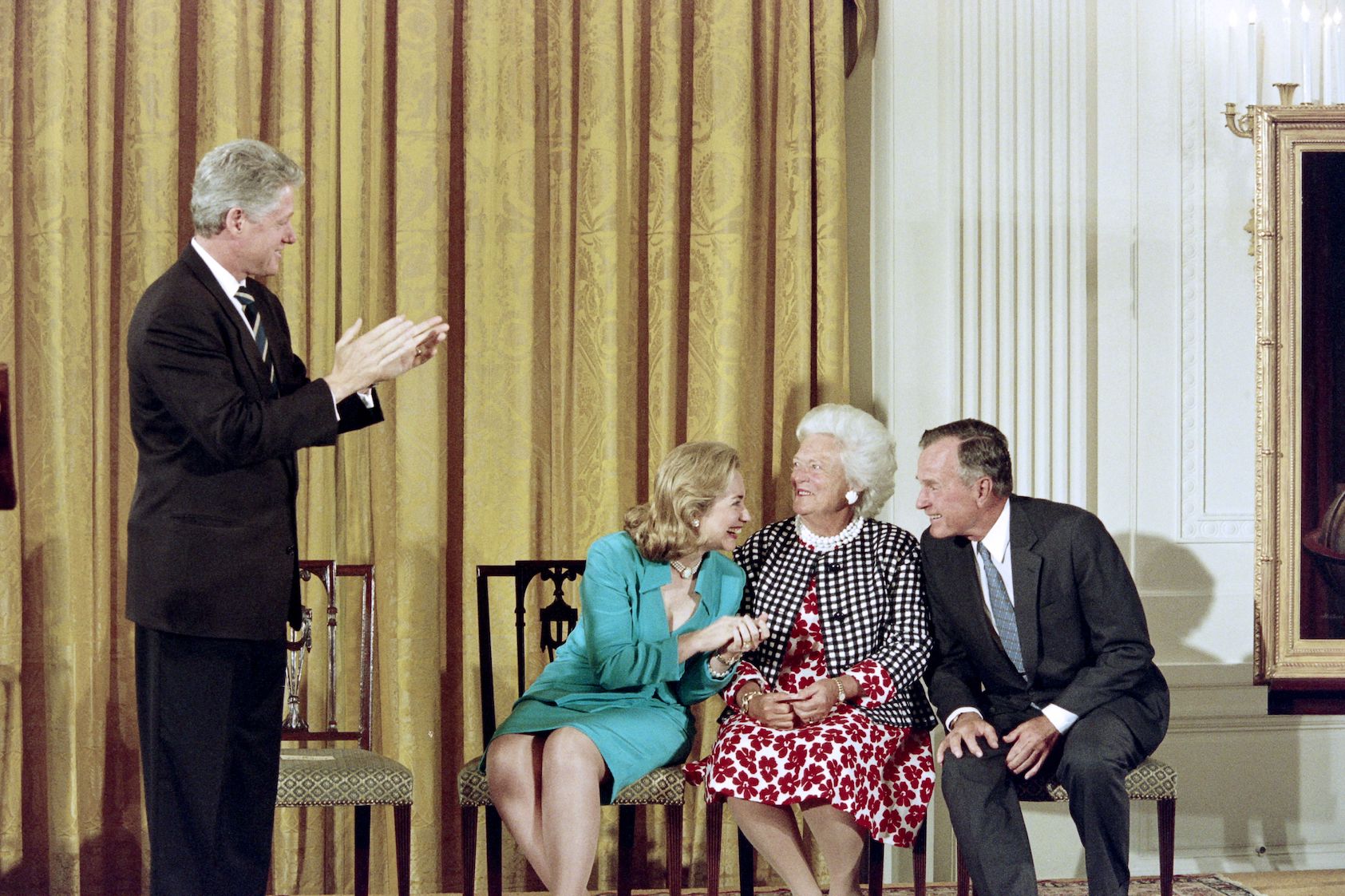 Many well-known figures took to Twitter when Bush passed away. Here's what they had to say:
Bill Clinton: "Barbara Bush was a remarkable woman. She had grit & grace, brains & beauty. She was fierce & feisty in support of her family & friends, her country & her causes. She showed us what an honest, vibrant, full life looks like. Hillary and I mourn her passing and bless her memory."
Speaker of the House Paul Ryan: "Barbara Bush holds a revered place in the hearts of generations of Americans. She so loved her family and our country. She led both with clarity and character. To Mrs. Bush's family, I extend the deepest condolences of the whole House. May she rest in eternal peace."
Grandson George P. Bush: "My grandmother's entire life was focused on others. For my grandfather, she was his top adviser and confidante. For her family, she was a steady, loving and guiding hand. And for her country, she was an inspiration and an example for all."
Next: Love at first sight?
7.  How the Bushes met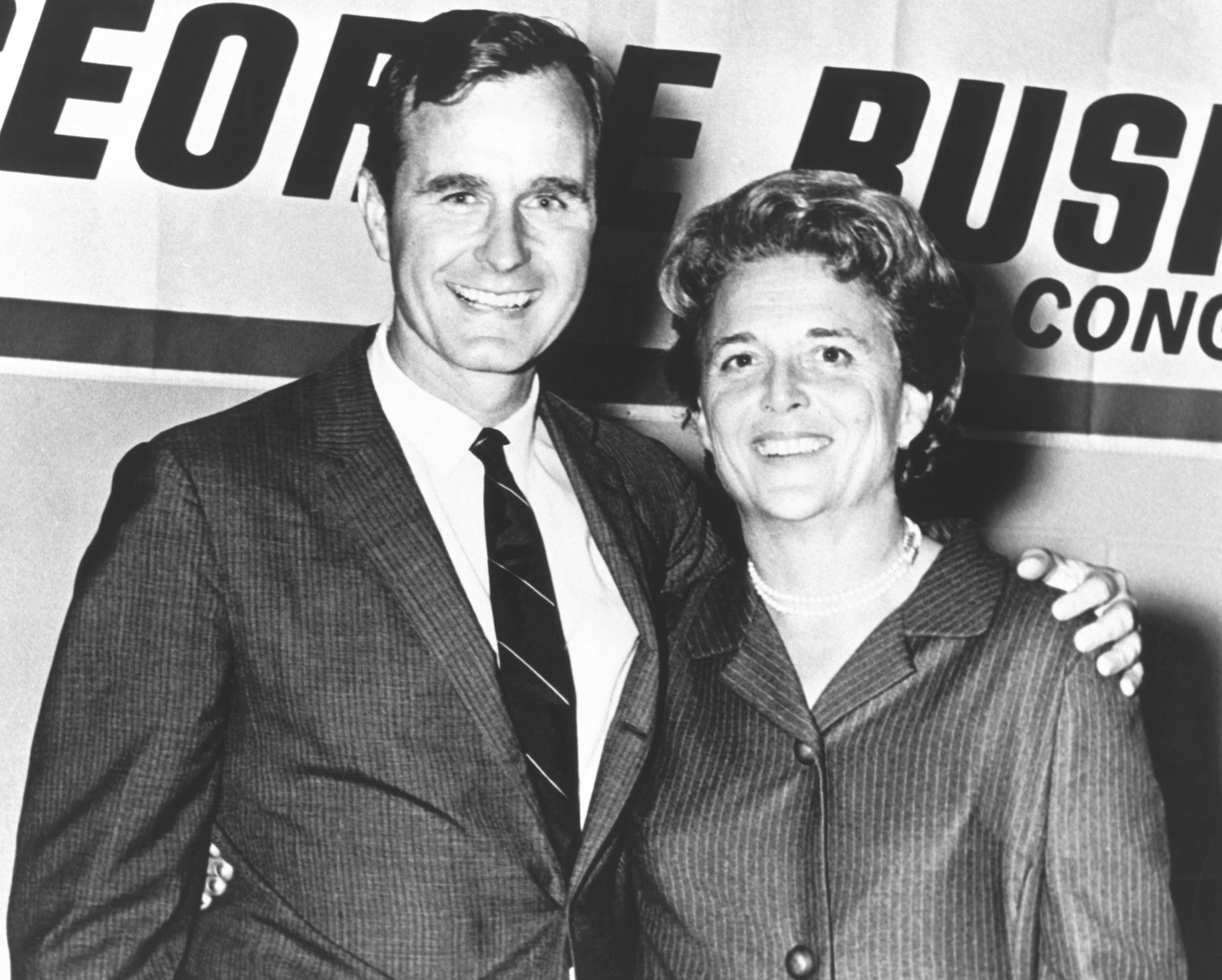 Bush met George H.W. when she was only 16 years old. She met him at a dance — while she was on Christmas vacation — when he was a senior at Phillips Academy in Andover, Massachusetts.
"Since I didn't waltz, we sat the dance out. And several more after that, talking and getting to know each other," said George Bush, according to Good Housekeeping. "It was a storybook meeting."
Next: Barbara Bush related to another president?
8.Bush was related to Franklin Pierce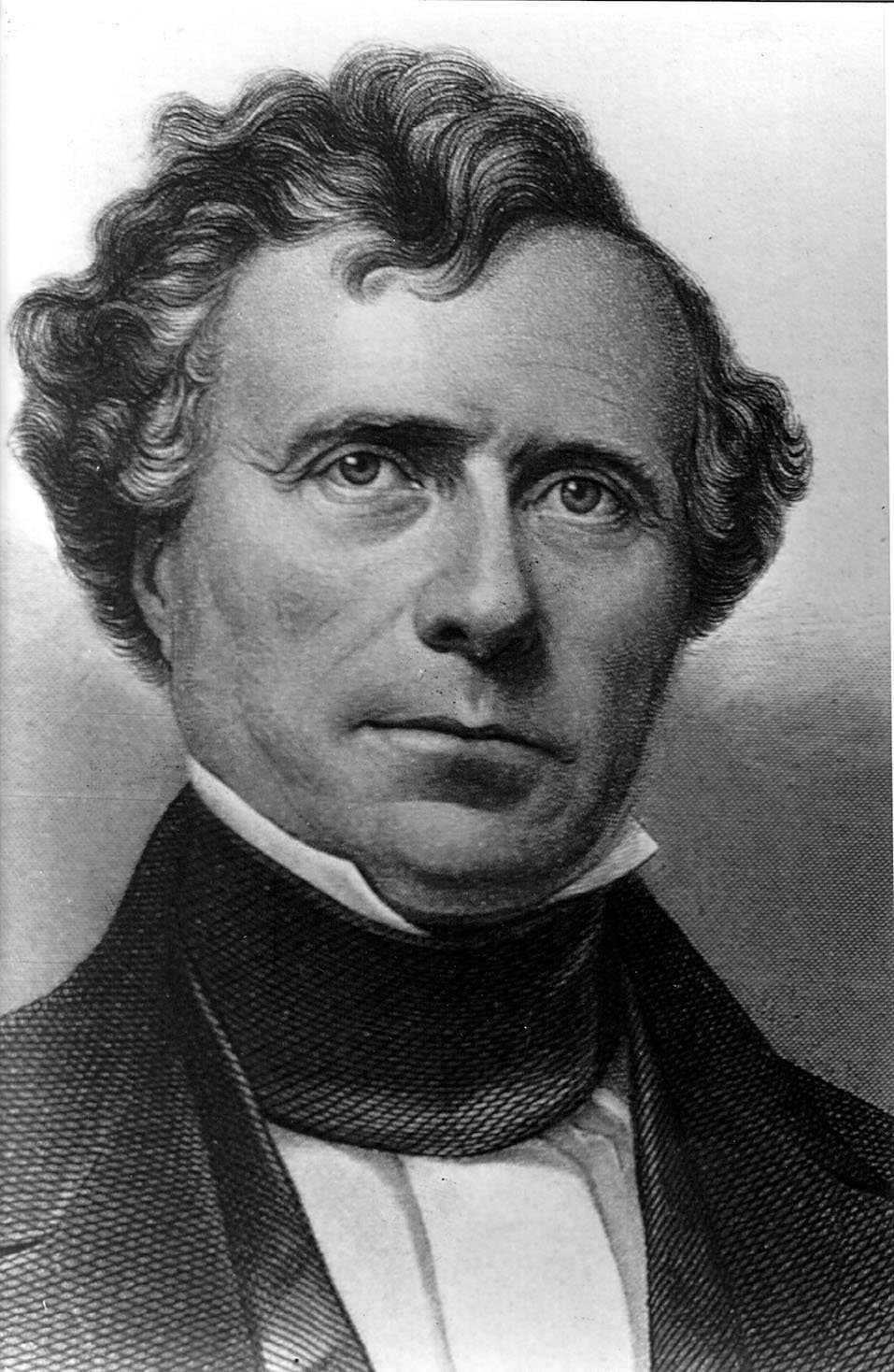 Here's a fun fact that you probably don't know: Bush's maiden name is Pierce, and her father was a distant relative to the nation's 14th president, Franklin Pierce, according to Biography.
Her father was also president of the McCall Corporation, which published the McCall's and Redbook. Bush's mother was the daughter of an Ohio Supreme Court justice and served as chairwoman of the Garden Club of America.
Next: The VP's wife
9. Bush became popular when George was vice president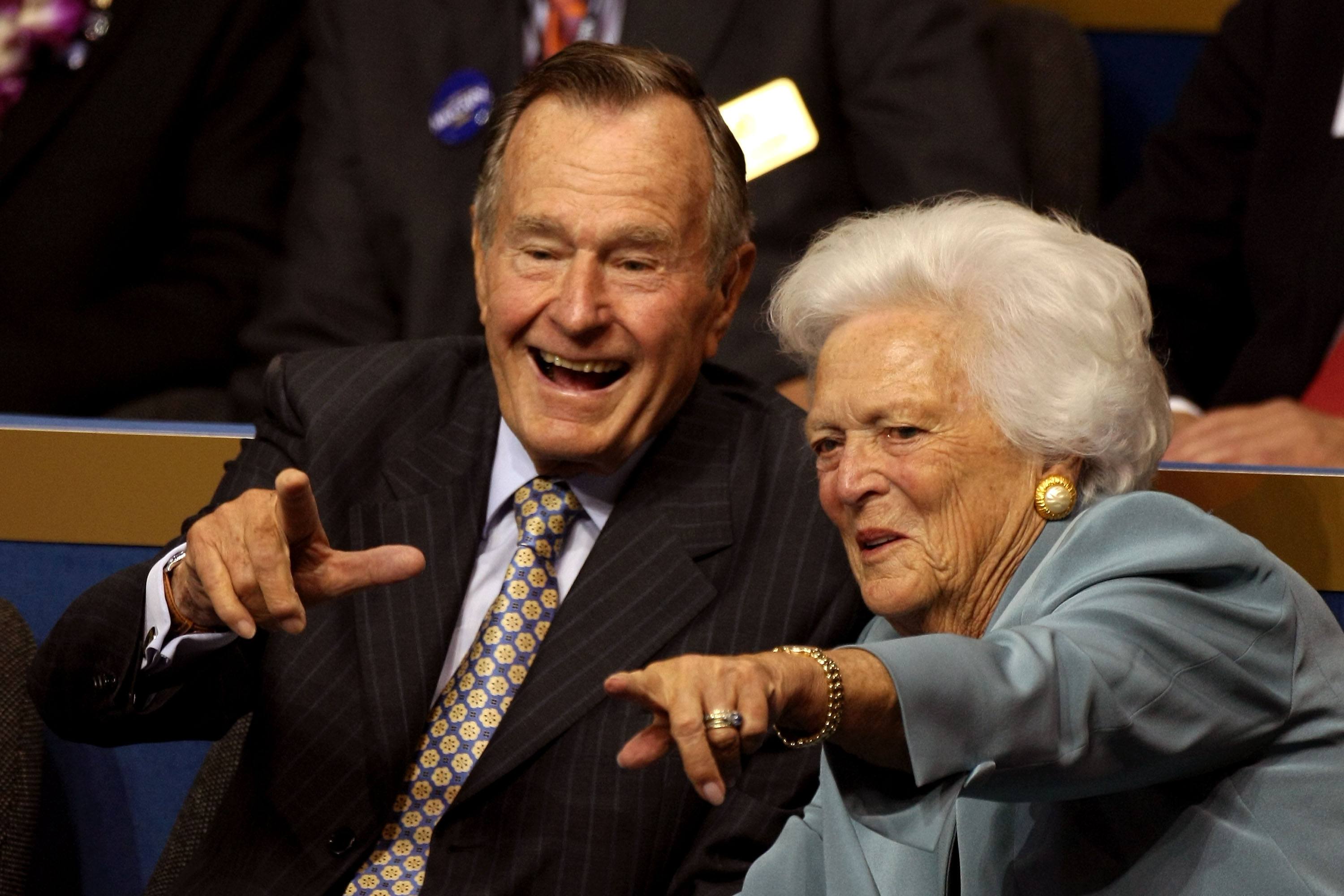 When George H.W. Bush became vice president under Ronald Reagan in January 1981, Barbara Bush represented U.S. interest abroad, where she formed long friendships with foreign heads of state. She became very popular during this time and supported a cause she was deeply dedicated to: literacy.
Bush became a great advocate for the cause and founded the Barbara Bush Foundation for Family Literacy. Perhaps her motivation came from the fact that her son, Neil, had dyslexia.
Next: She was funny.
10. Bush on Sarah Palin and Lyndon B. Johnson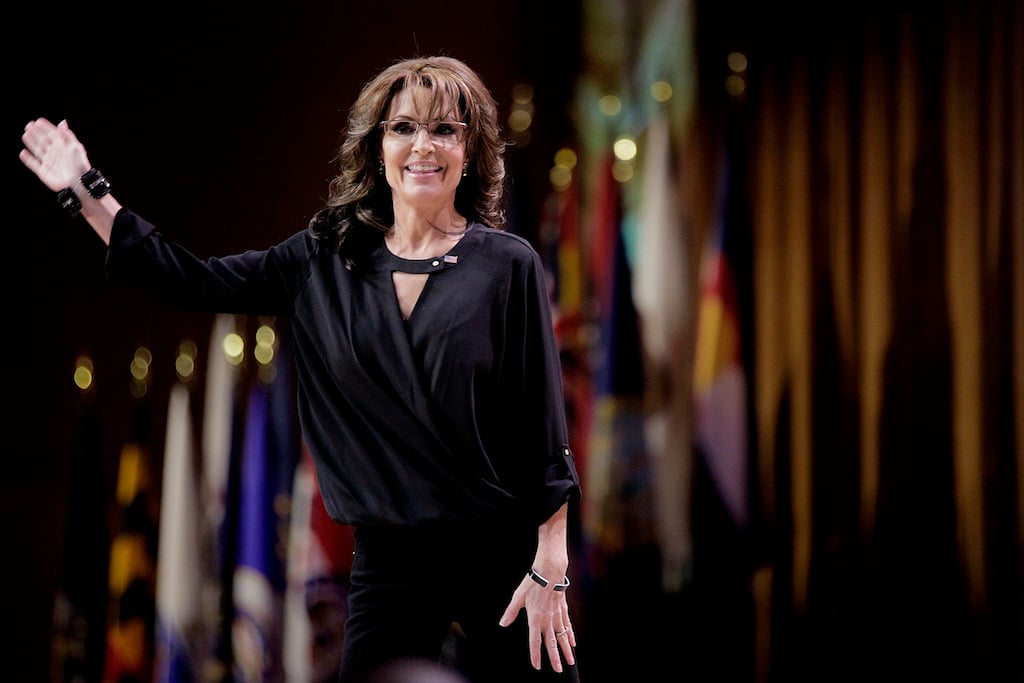 When Larry King interviewed Bush in 2010, she was talking about Sarah Palin, according to The New York Times. "I sat next to her once, thought she was beautiful. And I think she's very happy in Alaska. And I hope she'll stay there, she said."
In her memoir, Bush recounted a story about when she hosted a wedding luncheon in 1970 for Lyndon Johnson's good friend. LBJ attended and she said he "could not have been a better guest," She also said that her daughter and a friend "were in deep shock" when Johnson stole the family's newspaper from the front yard when he left.
Next: She had a temper, too.
11. Bush clashes with Jane Pauley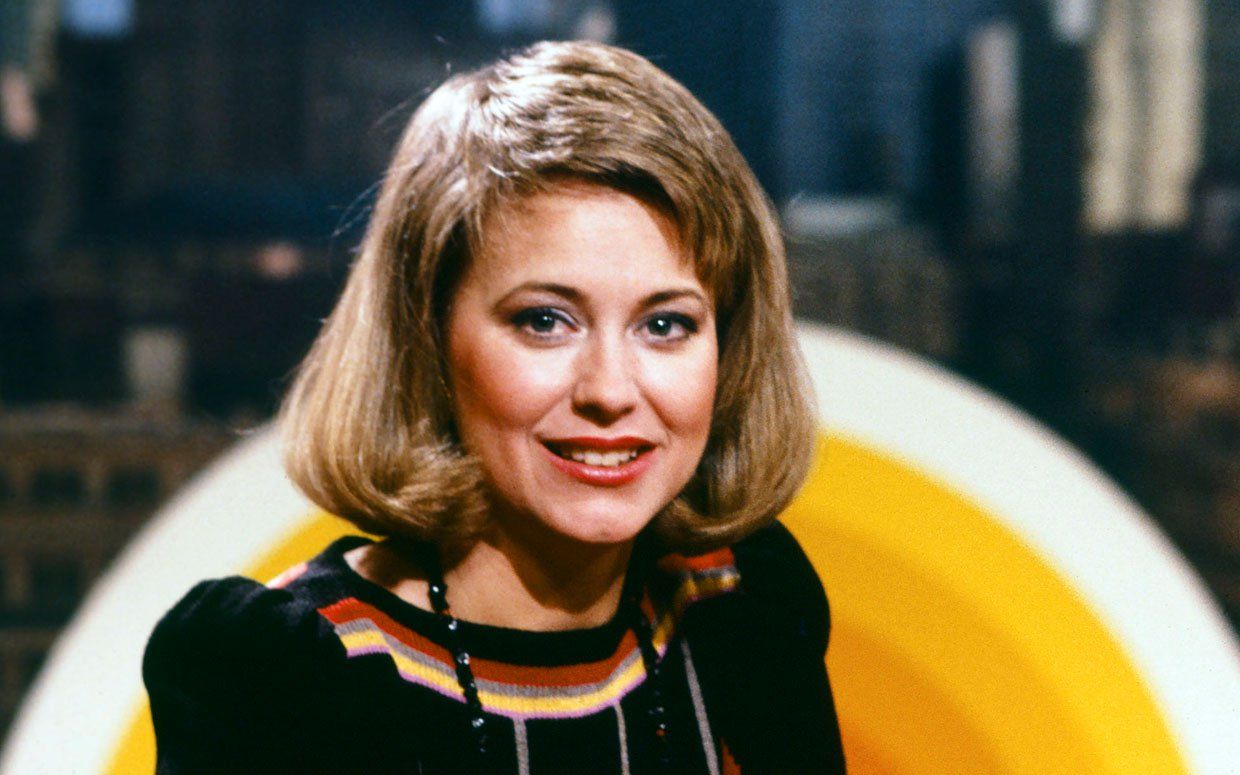 Bush got angry with Today show host Jane Pauley. When Pauley interviewed Bush during 1980 New Hampshire GOP primary campaign, she asked, "Mrs. Bush, people say your husband is a man of the '80s and you are a woman of the '40s. What do you say to that?" Bush wrote in her memoirs that they had to reshoot the interview because the tape was ruined.
Next: She wasn't always a pillar of strength.
12. Bush's battle with depression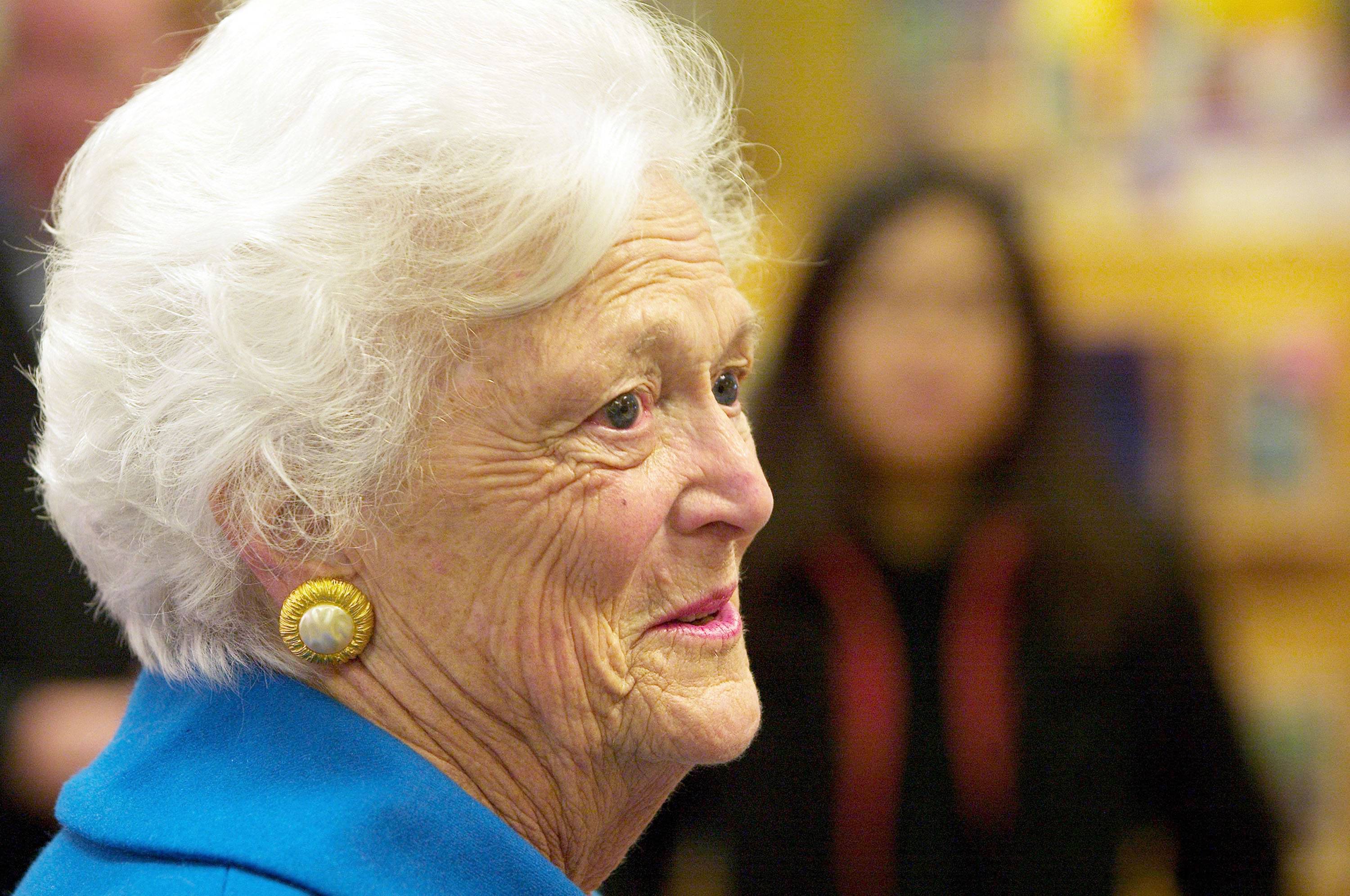 In 1975, according to Biography, George H.W. Bush became director of the CIA, and the couple's children were away at school. Barbara Bush became depressed but kept her condition to herself. The experience instilled in her a great understanding — and compassion— for those suffering from mental health issues.
When George ran for president in 1979, Barbara "bounced back" and went on the campaign trail, engaging with voters the whole time. George lost the election, but Barbara gained her self-confidence back.
Next: Finally the first lady
13. Bush becomes first lady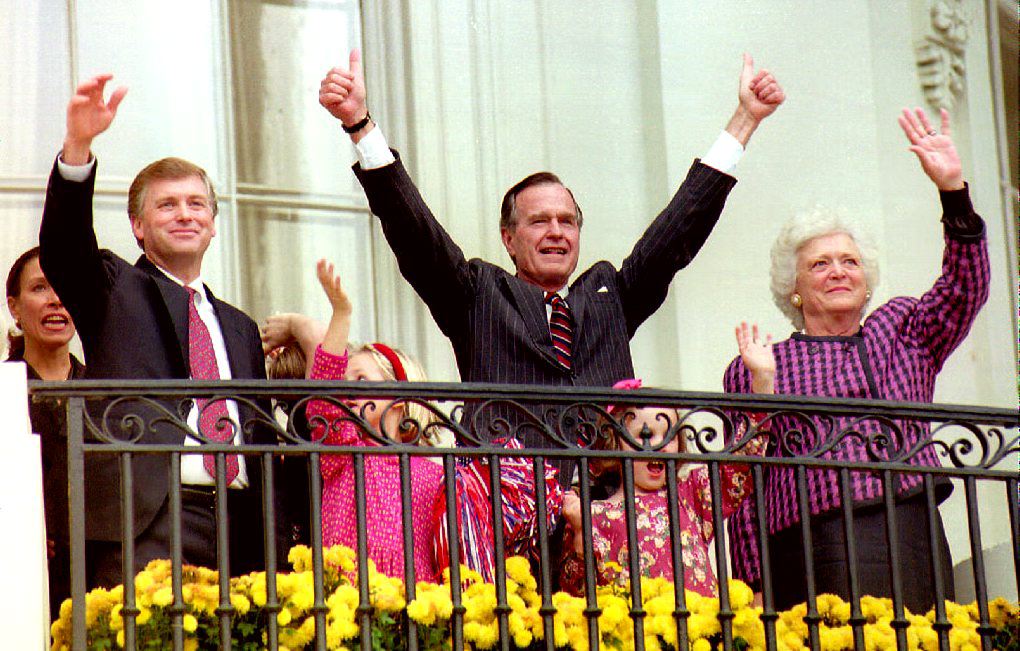 When George was sworn in as president in 1989, according to Biography, Barbara bought a pair of $29 shoes to wear to her husband's inaugural ball. A polar opposite of the former first lady, Nancy Reagan, she didn't put a whole lot of emphasis on fashion. She also didn't get into her husband's business affairs. "I don't fool around with his office," said Bush, "and he doesn't fool around with my household."
Next: She gets sick
14. Bush goes to the White House and takes ill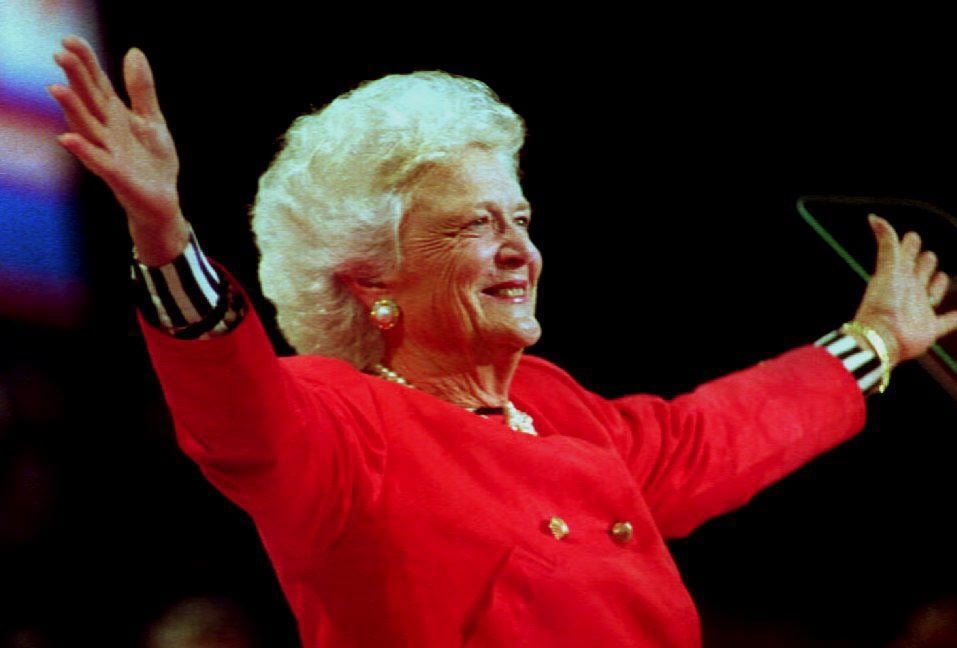 Bush's health problems started early on, according to Biography. In 1989, when she moved into the White House, she was diagnosed with Graves' disease, a malfunction of the thyroid gland.
She went through radiation treatment to lessen the symptoms, and she never lost her commitment to public service. That's when she founded her own literacy organization and wrote her book, Millie's Book: As Dictated to Barbara Bush, which raised almost $1 million for literacy programs.
Next: After the White House
15. Bush remained committed to public service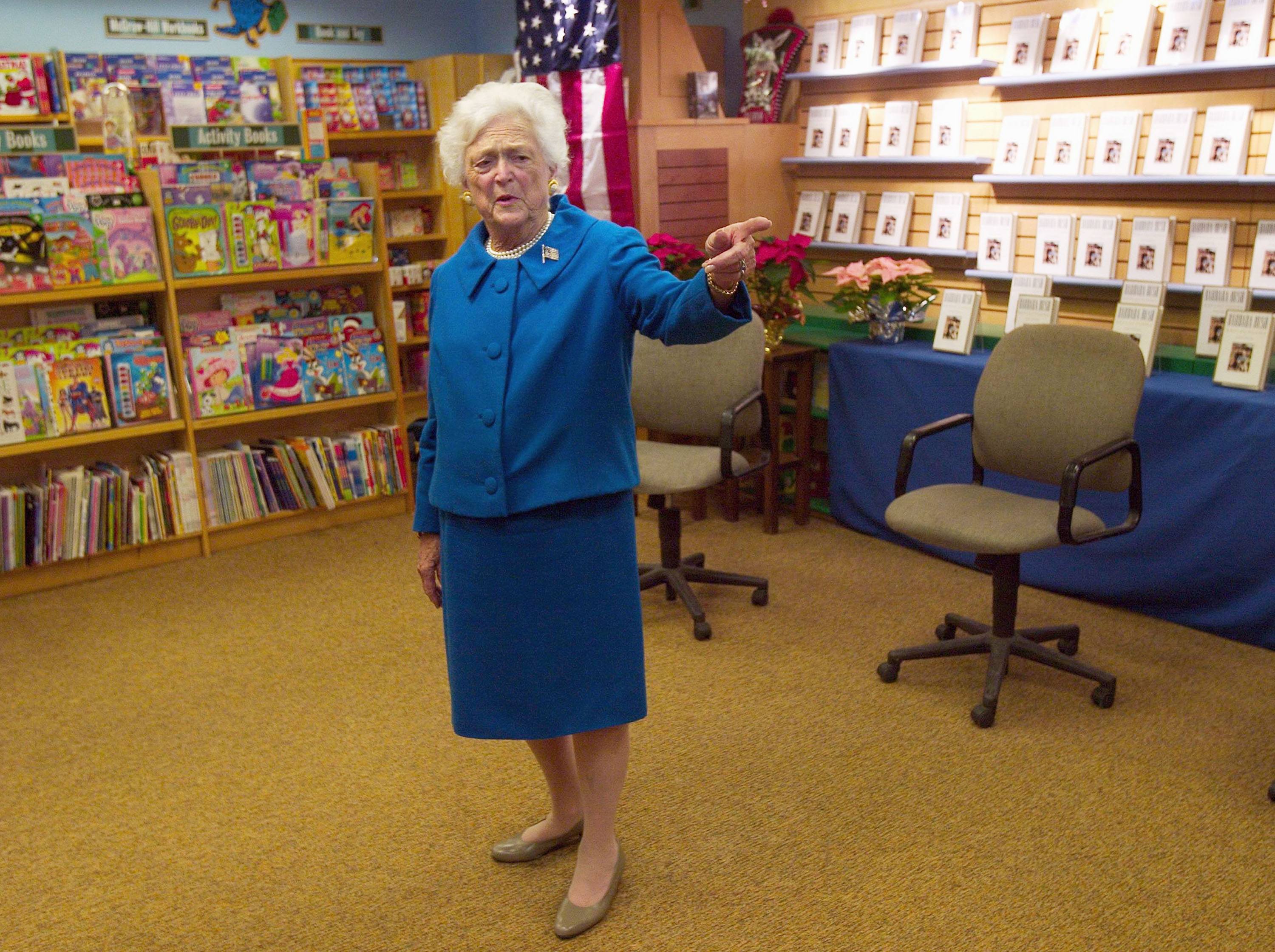 Bush redoubled her dedication to public service when she left the White House, according to Biography, and raised millions of dollars for her literacy cause. She also spent more time with her family, whom she adored.
When she died, her son, George W. Bush, made a statement: "Barbara Bush was a fabulous First Lady and a woman unlike any other who brought levity, love, and literacy to millions. To us, she was so much more. Mom kept us on our toes and kept us laughing until the end. I'm a lucky man that Barbara Bush was my mother. Our family will miss her dearly, and we thank you all for your prayers and good wishes."
Read more: Move Over, Melania Trump: These Are the Most Influential First Ladies in American History
Check out The Cheat Sheet on Facebook!