Why You Should Take Pictures When Traveling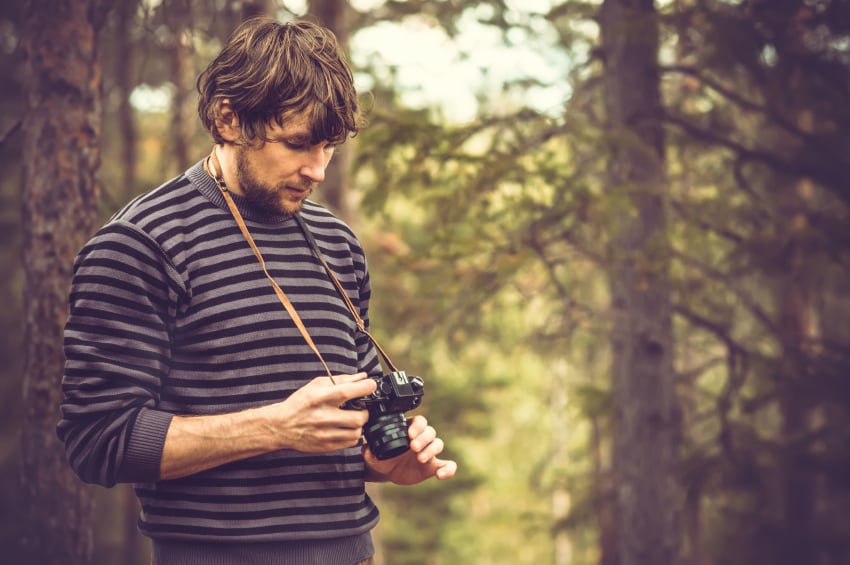 Whenever and wherever you travel, chances are good your friends and family are eagerly watching your social media feeds for photos. In our "pics or it didn't happen" culture, we're expected to post photos in real time (Internet and data permitting) throughout our trips.
As an obsessive traveler myself, I'm more than happy to satisfy my Facebook followers' curiosities by documenting every trip I take. I even take it a step further and create physical scrapbooks with detailed captions, and I place them throughout my house to help me preserve those memories. For me, having photos on social media and in my home helps me recall how great a certain trip was — and motivates me to move on to my next adventure.
Too narrow a lens?
There's an argument that if you're taking pictures, you're missing out on the travel experience. I tend to disagree. In fact, when I travel, the first question I ask is "Where can I get the best photos?"
Here's why I believe taking photos is a good idea when traveling:
Photos physically preserve your memories

The memories that live in our minds and hearts are powerful and unique, but they tend to fade with time. Documenting a trip digitally allows you to create books, framed artwork, or other mementos by which to remember the trip further down the road.
Photo-sharing makes you influential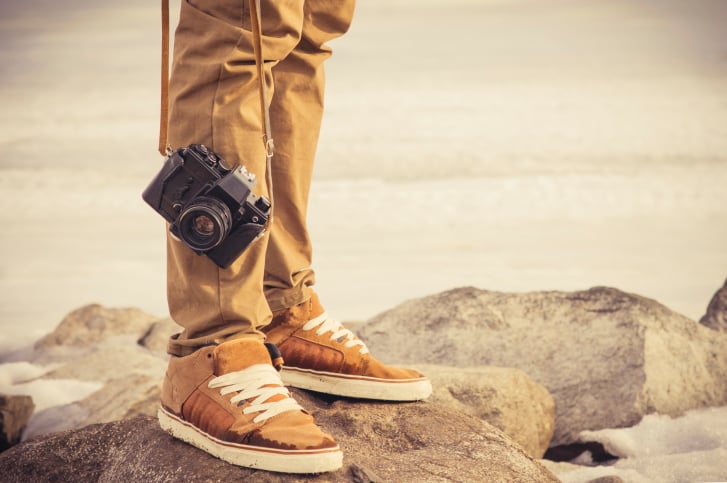 There's a good chance a friend has commented on your travel photos like this: "Looks amazing! Definitely adding that to my travel bucket list!" There's an innate human desire to vicariously experience places you've never been before. When you share photos, you often motivate others to take action and plan their own travels.
In fact, "earned advertising" (word-of-mouth recommendation from friends and family) is the most influential method of advertising. Eighty-four percent of people measured across 58 countries look first to friends and family when making purchasing decisions. Your travel photo-sharing makes you an influencer on social media (and travel brands might take note, too!).
Photo-sharing is a real-time connection
Family and friends want to know what you're experiencing when you travel. Sharing photos of faraway places helps them connect with you in real time, even when you're halfway across the globe. When they see your photos, they experience the joys and sights of your travels with you. If you don't share photos from the trip, you can't build that connection until you're home.
A tool for every traveler
Not big on having everyone — your fourth-grade teacher included — see your travel pictures? I'm perfectly content to share my photos on social media, but there are plenty of other ways to document, relive, and share your trip with anyone you wish.
Consider which of these trending platforms align best with your sharing style:
Shared photo streams
This option is extremely easy if you have an iPhone, but it's also possible to share with Android devices. No app download is necessary, and you can choose a small or large group of people to share your photos with. All you have to do is upload photos and start inviting people. This is a convenient option when traveling with friends and family because it eliminates the need for multiple people to take the same photo.
All-in-one hosting sites
An abundance of photo storage/sharing sites exist to help you organize your photos and share them across platforms (e.g., Photobucket, Flickr, Yogile, Picasa). Some storage sites allow you to take your narrative a step further with custom photo-sharing websites (check out Shutterfly's free "Share Sites" or SmugMug's photo websites). Another plus is that these sites make it easy to create custom, tangible photo books from your snaps in case you're like me and want physical versions to display in your home.
Swarm

Location-based apps, like Foursquare's Swarm, allow you to not only share photos of your travels, but to also engage with friends who might have visited the same spot in the past — or who may even be nearby. You can achieve a similar effect by tagging or checking in at your location on Facebook and Instagram.
Blogs
It's easy to create a personal travel blog with user-friendly sites like WordPress and Squarespace. These are great options for long trips that lend themselves to multimedia journaling, like combining photos with a written narrative. Blogs are convenient for preserving your memories (and jogging them when friends ask for recommendations). They are also searched out by brands that want to use influencers to help promote products. You could potentially get paid to post about things you already love, like traveling.
Instagram

Instagram is an ideal travel photo-sharing platform, not only because it allows you to filter and edit your photos in-app, but also because you can link it to Facebook for easy sharing across both platforms if you so desire. And it's another place where brands might search out influencers for campaigns.
Tripcast
Looking to upgrade from a standard Facebook album? This app lets you create a digital travel journal by uploading photos, plotting them on a map, and inviting fellow travelers to build albums with you.
It's natural to want to share your travels visually with family and friends. You want to show where you've been and what you've experienced. As long as you remember to put the camera down every once in a while, I believe preserving and sharing your trip through photos is a great way to document and relive your favorite moments.
Carol Scott is the director of marketing at Mattr. Mattr believes that personalities tell powerful stories. Mattr provides brands with a deeper and more colorful view into their social audiences. Through a unique mix of personality data and demographics, marketers can begin to discover what really appeals to their audiences.
More from Culture Cheat Sheet:
Want more great content like this? Sign up here to receive the best of Cheat Sheet delivered daily. No spam; just tailored content straight to your inbox.