Massive Wildfires Could Hit These American Cities Next
In modern America, you need to worry about a lot of things. Natural disasters like earthquakes and hurricanes seem to be hitting cities with increased frequency. Our political system is in turmoil. People are even up in arms about the world of entertainment and sports — from movie twists they didn't like to athletes engaging in protests. There's a lot going on and it's easy to get into a frenzy. Lost in the headlines, however, is the fact that massive wildfires have and continue to engulf many regions of the country.
While many of us don't live in fear of a forest fire approaching our city or property, people in the western United States are now having to deal with it as a very real possibility. In fact, many cities across the country are in considerable danger from wildfires — especially residents who live on the outskirts.
According to a recent report from CoreLogic, there are 13 states that are at "extreme" risk of wildfires. In those states, nearly 900,000 homes that lie in harm's way — and if they were all reduced to ash, rebuilding could cost almost $219 billion. Then there are the homes that are at "high" risk, which add up to another 919,000. Reconstruction for those would tally up to $280 billion.
In short, wildfires are no joke. They threaten a lot of people and can have absolutely incredible costs associated with them.
We've listed 15 cities that, due to a variety of factors, are at a constant threat of wildfire. There's no definitive way to gauge how much danger is present exactly — there are so many variables at play that it's almost impossible to say for sure. But we've used a couple of sources to come up with our list. One is a 2010 report from the U.S. Forest Service outlining "wildland-urban" interfaces, which, in a nutshell, gives us an idea as to how much "fuel" is available for a wildfire near or in a given city. The second source is the CoreLogic we've already discussed.
Again, this isn't a definitive list. But fire danger is clear and present in these cities, and residents living on the outskirts and exburbs should take the threat of wildfire very seriously.
15. Colorado Springs, Colorado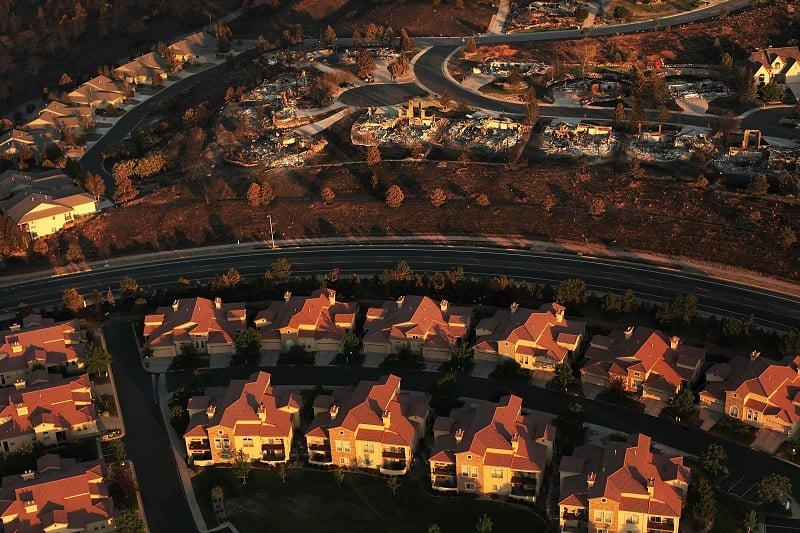 Fires break out regularly in and around Colorado's second-largest city.
The city of Colorado Springs, which is located in the foothills of the Rocky Mountains in Colorado, is at a constant and serious threat of wildfires every year. It's one of a handful of cities specifically mentioned in the CoreLogic report as portions of the city butt up against wildland areas, putting them at a higher risk than others.
Next: One of many Montana cities in danger from wildfires
14. Missoula, Montana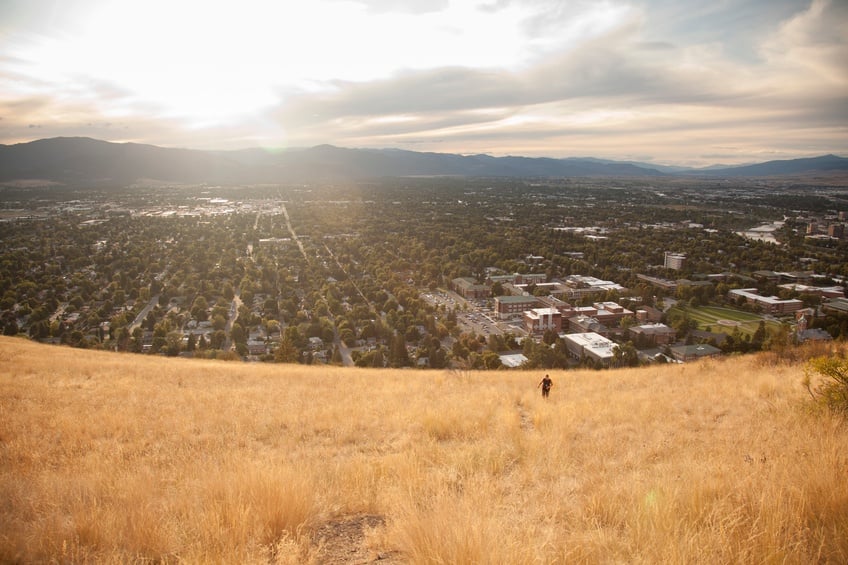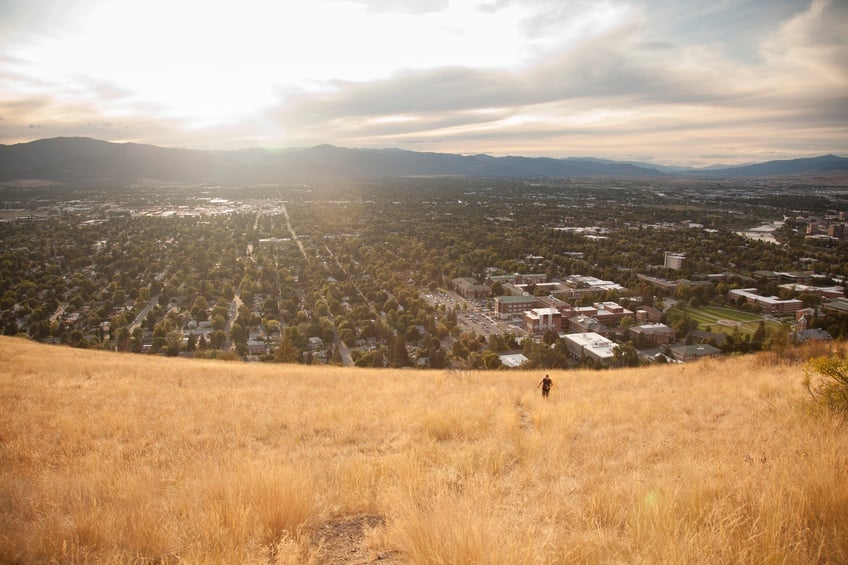 A small but growing city, Missoula is in a similar situation to Colorado Springs.
A look at the USF report or the CoreLogic analysis will reveal that Montana, as a whole, is in some very serious danger from wildfires. Luckily, the state is sparsely populated compared to most others. But there are cities that are in harm's way, and Missoula is one of them. It's located in a relatively dry area in the Rockies near the Idaho border, making parts of the city susceptible to fire damage during the summer months.
Next: Could the home of Mount Rushmore act as kindling?
13. Rapid City, South Dakota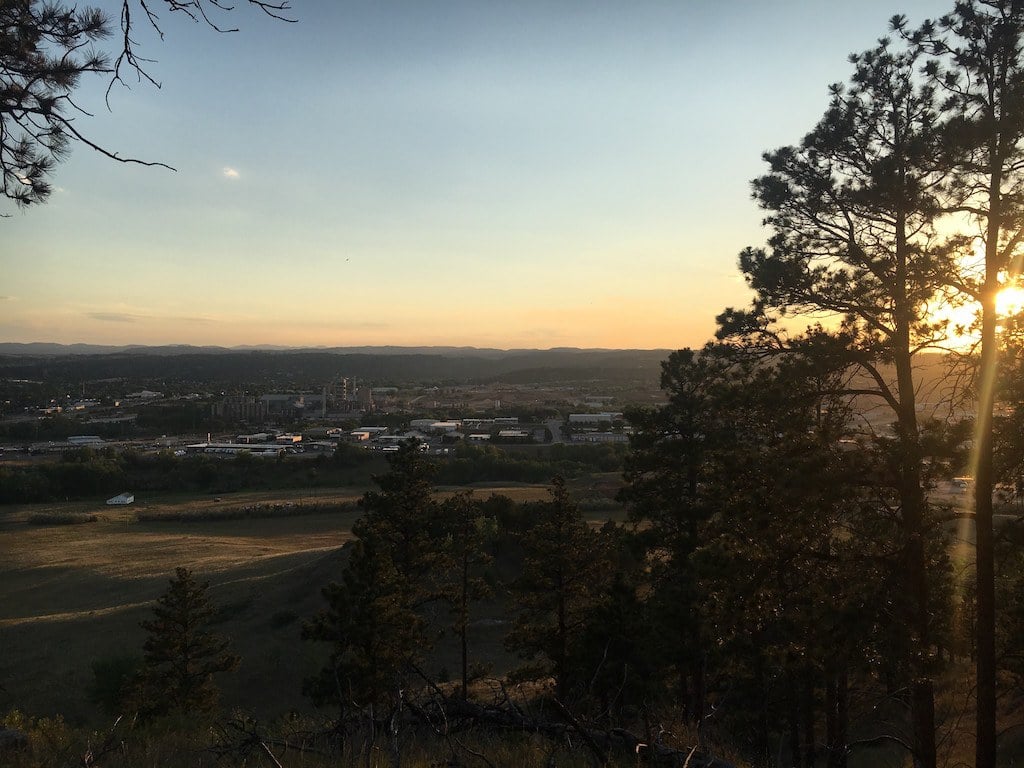 Rapid City sits adjacent to the Black Hills which can make for an excellent fuel source for fires.
You really start to get "out west" once you hit Rapid City. It's one of the bigger cities in South Dakota, and it's situated where the grassy plains run into the Black Hills. It can also be a dry, hot place, which can create dangerous conditions for fires. With a lot of foliage and dry fuel surrounding the city, fires can and do break out with regularity.
Next: A place that's known for intense heat
12. Phoenix, Arizona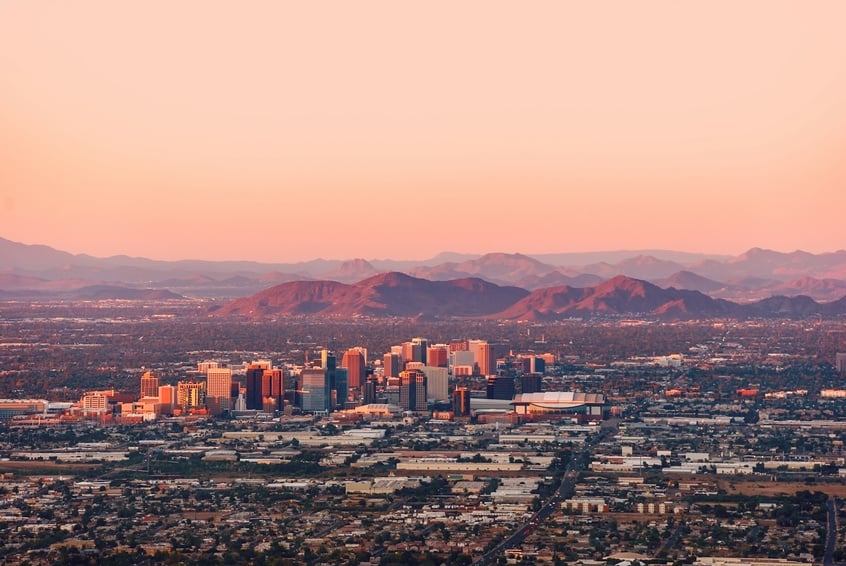 Arizona is known for its heat. And for being incredibly dry. As we all know, these are the two basic ingredients for a fire — just add in a catalyst and some wind, and you could have a disaster on your hands. Phoenix is one of several Arizona cities that has to deal with fire danger due to its environment. The city has quite a bit of sprawl, too, meaning that more and more manmade structures abutting natural and wild areas, adding to the risk.
Next: A city that very recently experienced a natural disaster of another type
11. Houston, Texas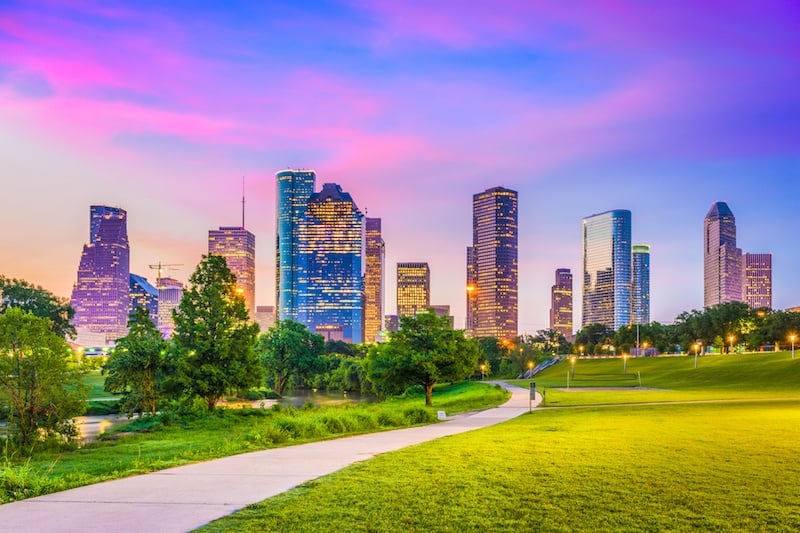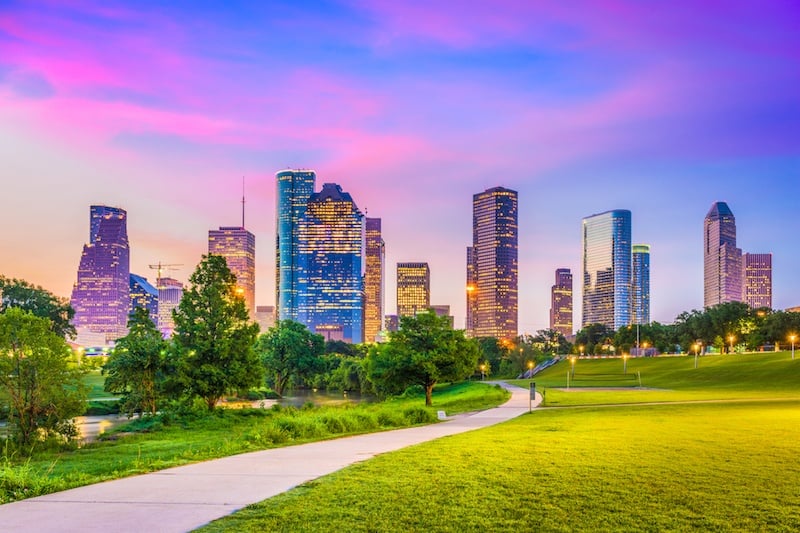 In Houston, there is no shortage of danger from natural disasters.
Residents of Houston have had enough rain for a lifetime after their direct hit from Hurricane Harvey earlier this year. While the hurricane brought with it wind and water, wildfire is another serious concern for some landowners in the area. Texas is another hot, dry state. And Houston is another city that is sprawling in all directions, directly into wildlands filled with dry foliage.
Next: A city that butts right up against the Rocky Mountains
10. Denver, Colorado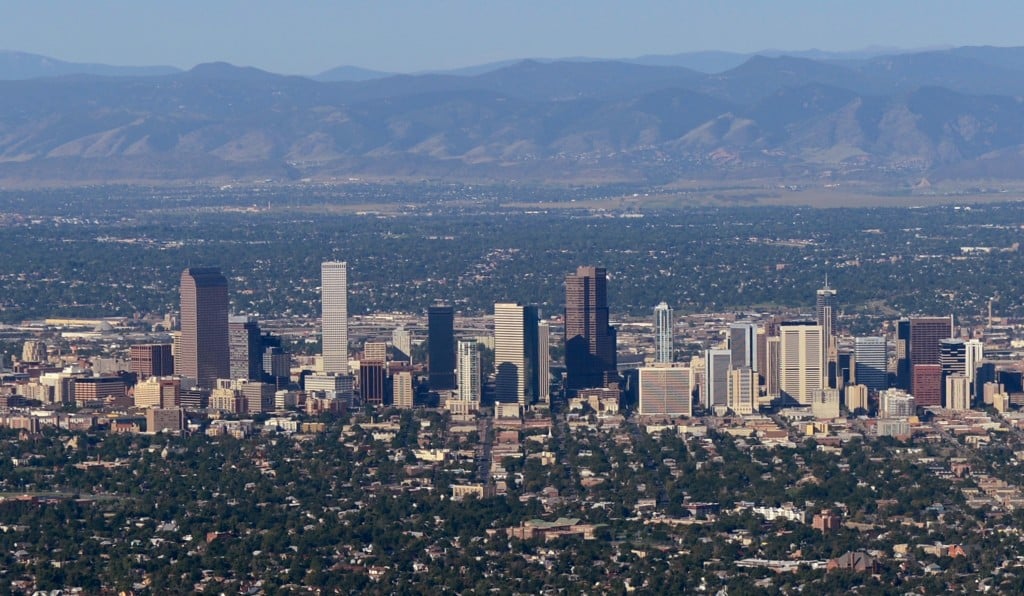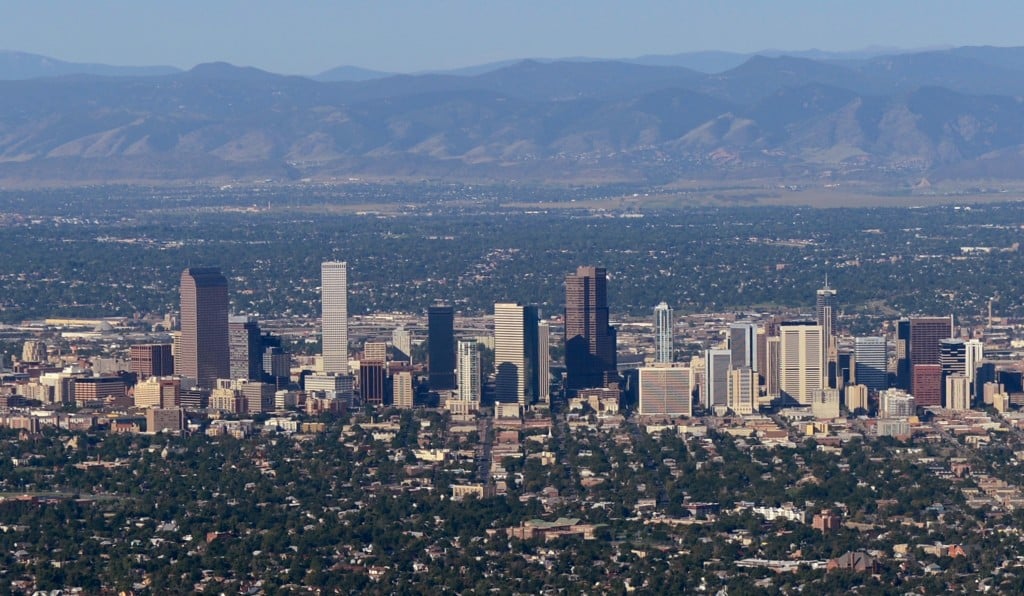 Denver is a potential hotspot for the same reasons its southerly neighbor, Colorado Springs, is. 
We won't go too deep into Denver's wildfire susceptibility. We'll just say that the same issues that Colorado Springs contends with when it comes to fire danger, also apply to Denver. And it's not just the flames that affect those in Colorado — smoke from fires near and far can make the air almost unbreathable.
Next: One of several cities on our list in California
9. Sacramento, California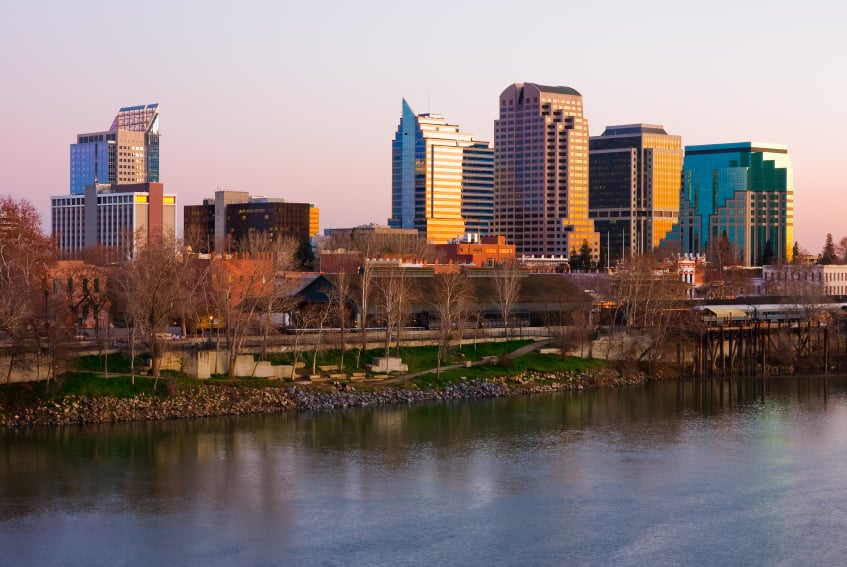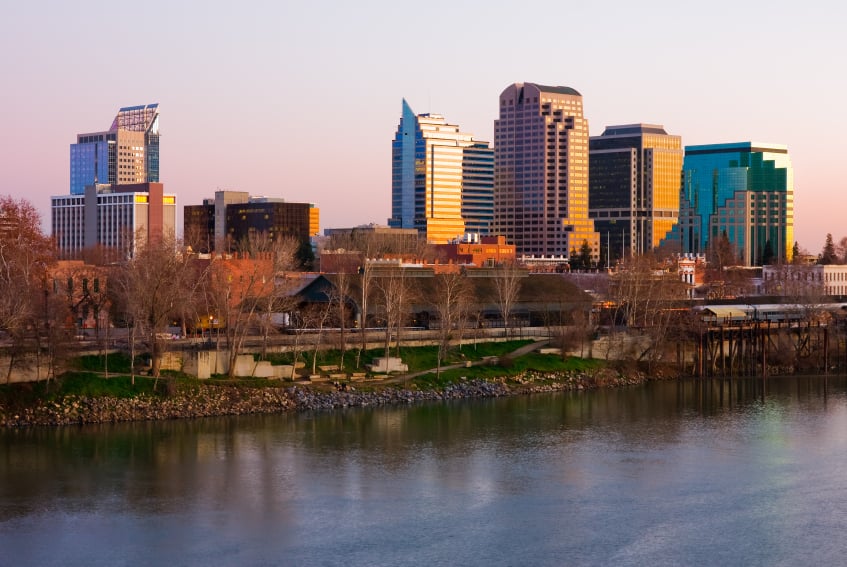 Sacramento is the first California city on our list — it's not the last.
You knew California was going to make an appearance on this list, especially since the state can't seem to catch a break when it comes to fire danger. But the fire danger isn't relegated to the southern portion of the state (we'll get there), cities like Sacramento are also in hot, dry climates which can be explosive come fire season.
Next: A city not too far away from Sacramento — though it's in a different state
8. Reno, Nevada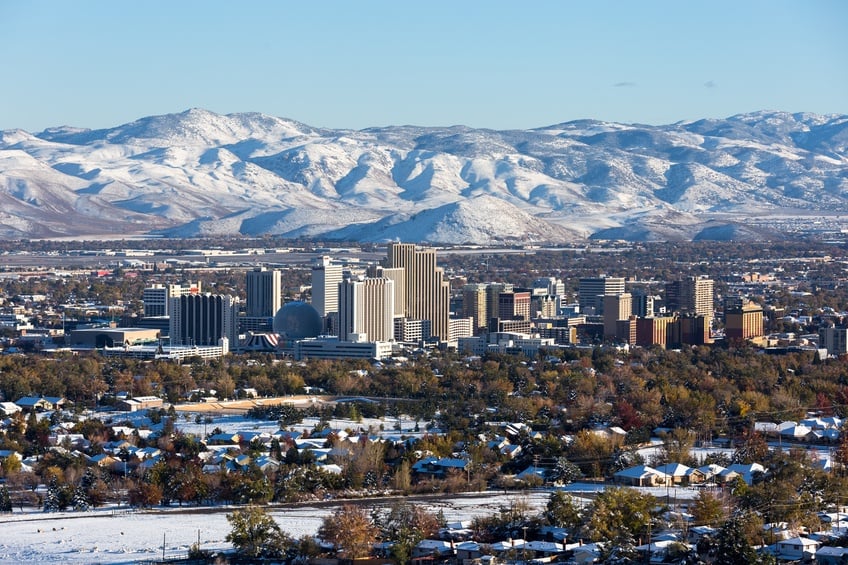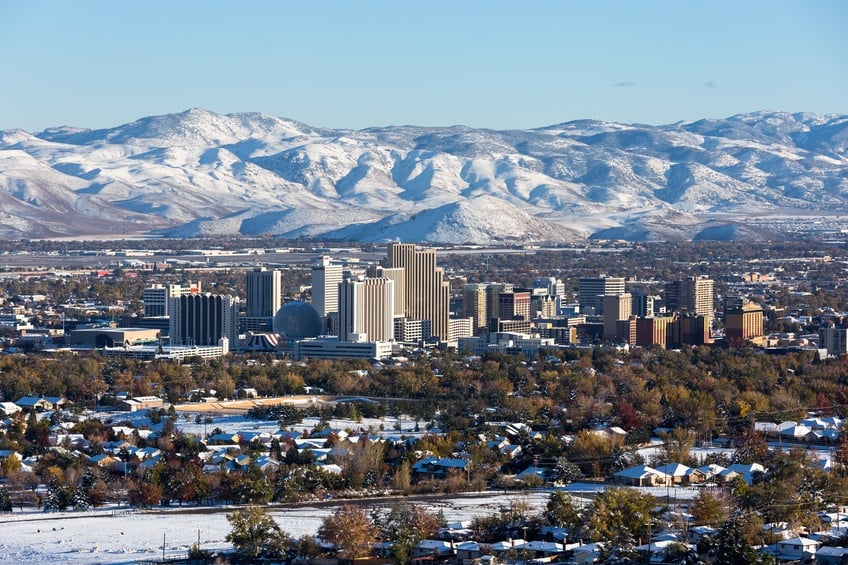 Reno is another city in a hot, dry climate.
Nevada is, by and large, a giant desert. But Reno is in a unique location in that it's near some of the forested areas of northern California and Lake Tahoe. But being a desert, it's also hot and dry, and that vegetation and wildland adjacent to dry fuel can create serious concerns in terms of fire danger.
Next: A cultural hub in New Mexico
7. Santa Fe, New Mexico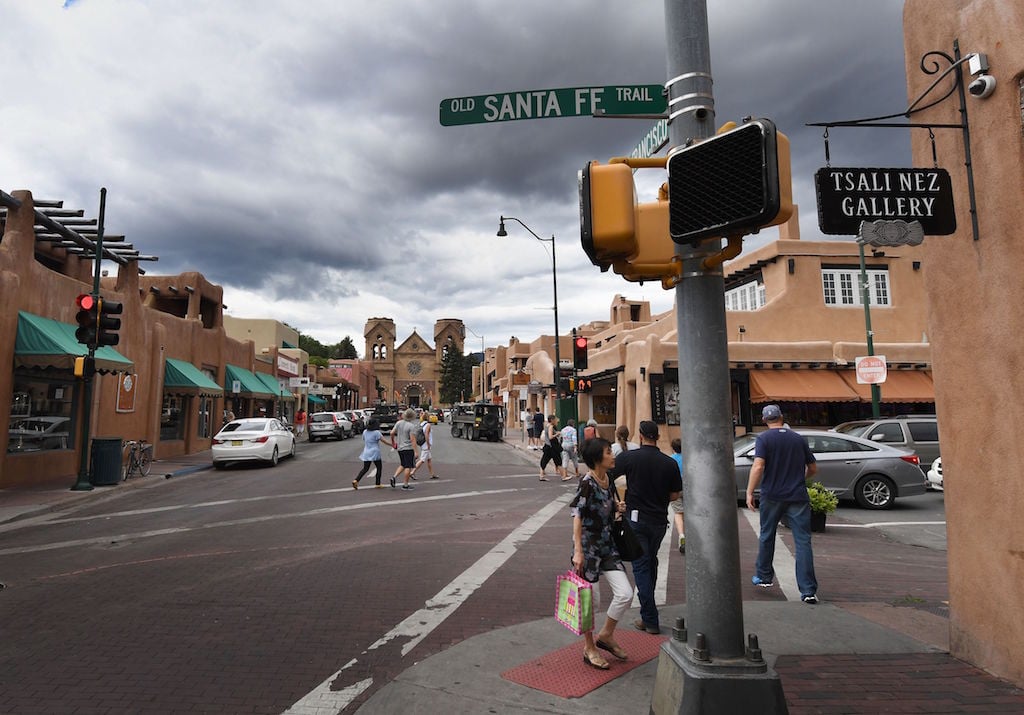 Again: Hot, dry, and in danger from fires.
You can throw Albuquerque in here, too. But we'll stick with Santa Fe, the capital of New Mexico and in an area that is hot and dry, like every other city on our list. The potential for devastating and destructive fires exists in and around Santa Fe, but like Denver, residents in the area also have to deal with air pollution caused by nearby fires.
Next: A city further east than most others on our list
6. Tulsa, Oklahoma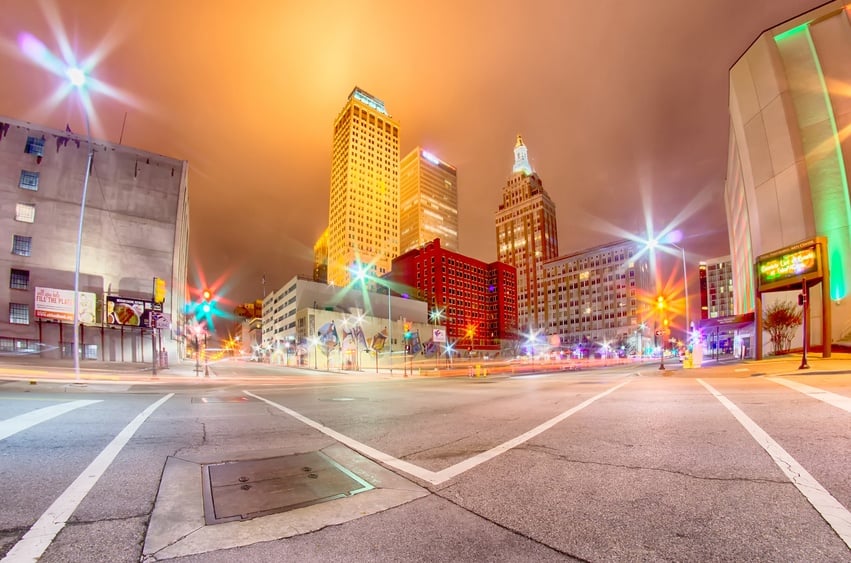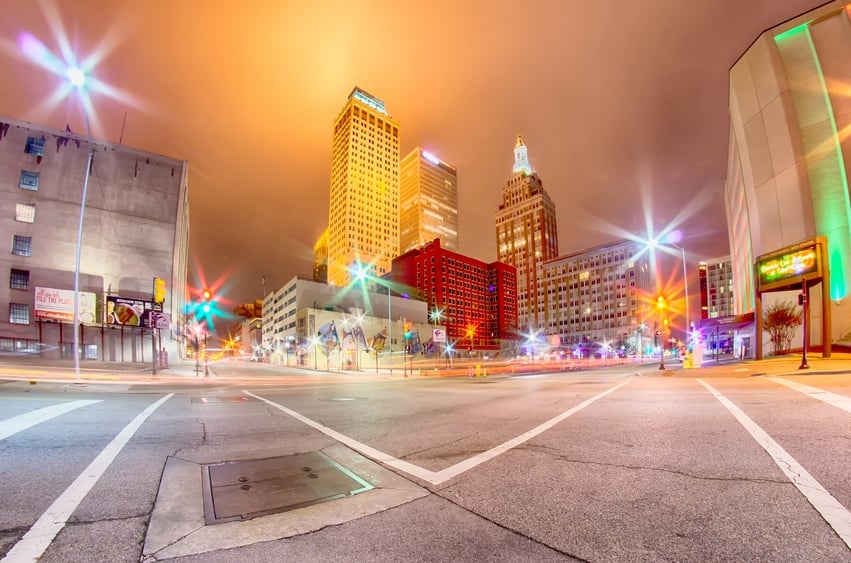 Parts of Oklahoma are called out in the USF and CoreLogic reports.
Oklahoma is flat, fairly dry, and can get pretty hot. Again, these are the conditions for wildfires, and they've been occurring with increased regularity across the state. Tulsa's suburbs and exburbs are at increased risk, as are those in Oklahoma City. And all it takes is a look at the headlines to see that fires aren't as rare as you'd think in parts of Oklahoma — just like Texas.
Next: A city in dry eastern Washington
5. Spokane, Washington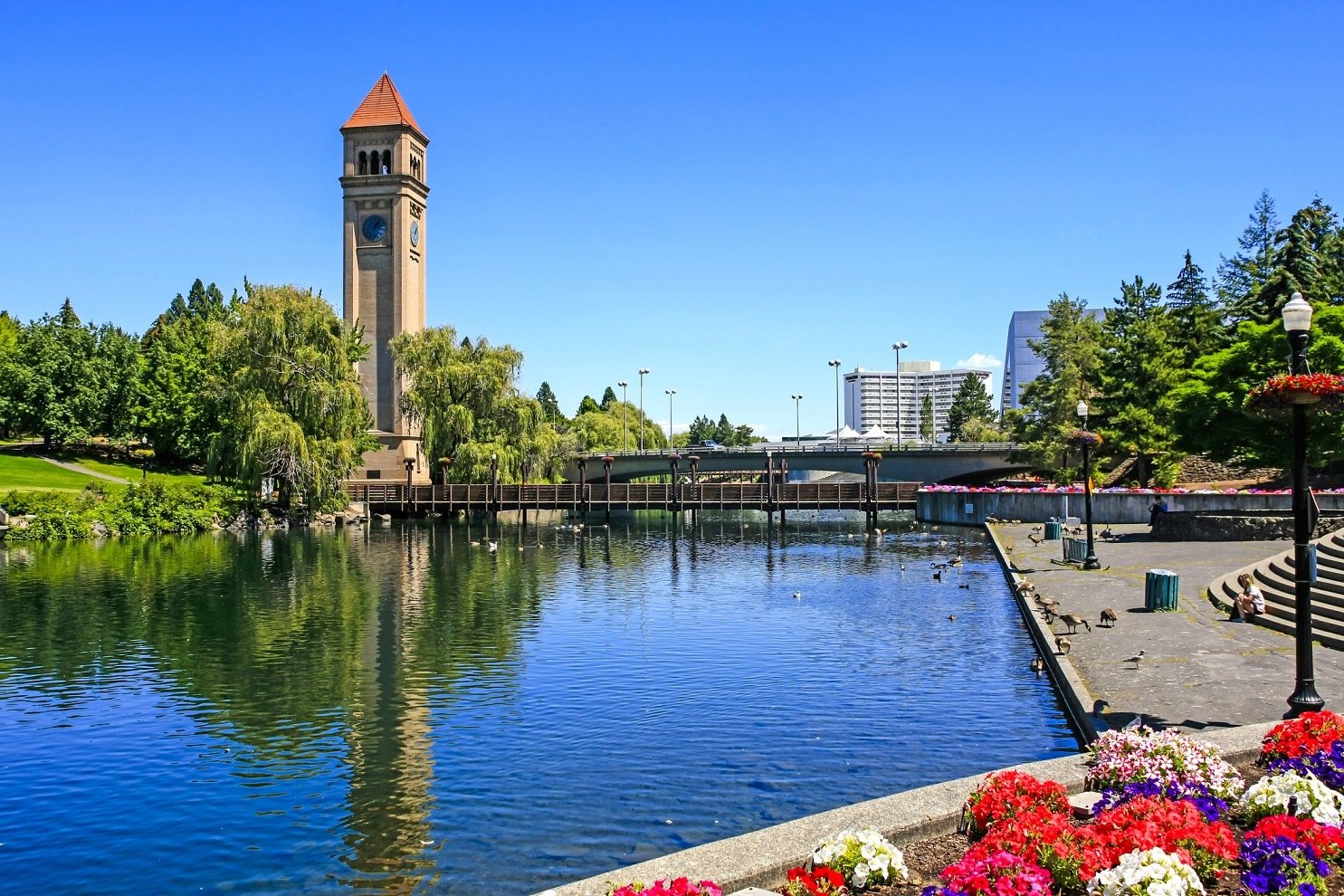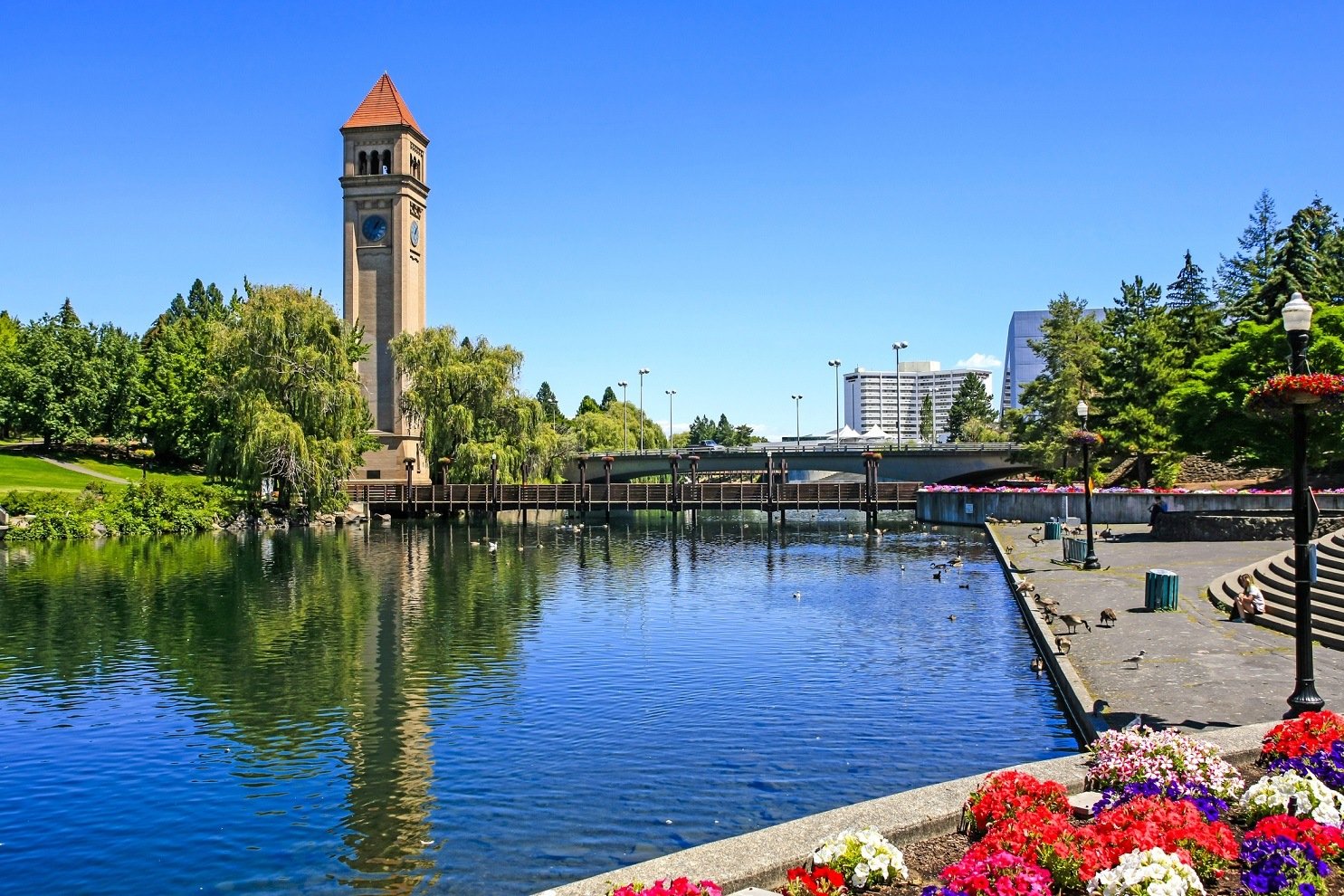 Seattle gets the rain. Eastern Washington, on the other hand, is pretty dry.
Spokane is the second-biggest city in Washington state and is located in the foothills of the Rocky Mountains. It can get hot there, and it's typically fairly dry in the summer months leading to a rash of fires just about every year. It's a growing city, too, meaning that new developments are spawning further out in the bush. Those are the areas that are at the greatest danger of fire damage.
Next: A city in Utah
4. Salt Lake City, Utah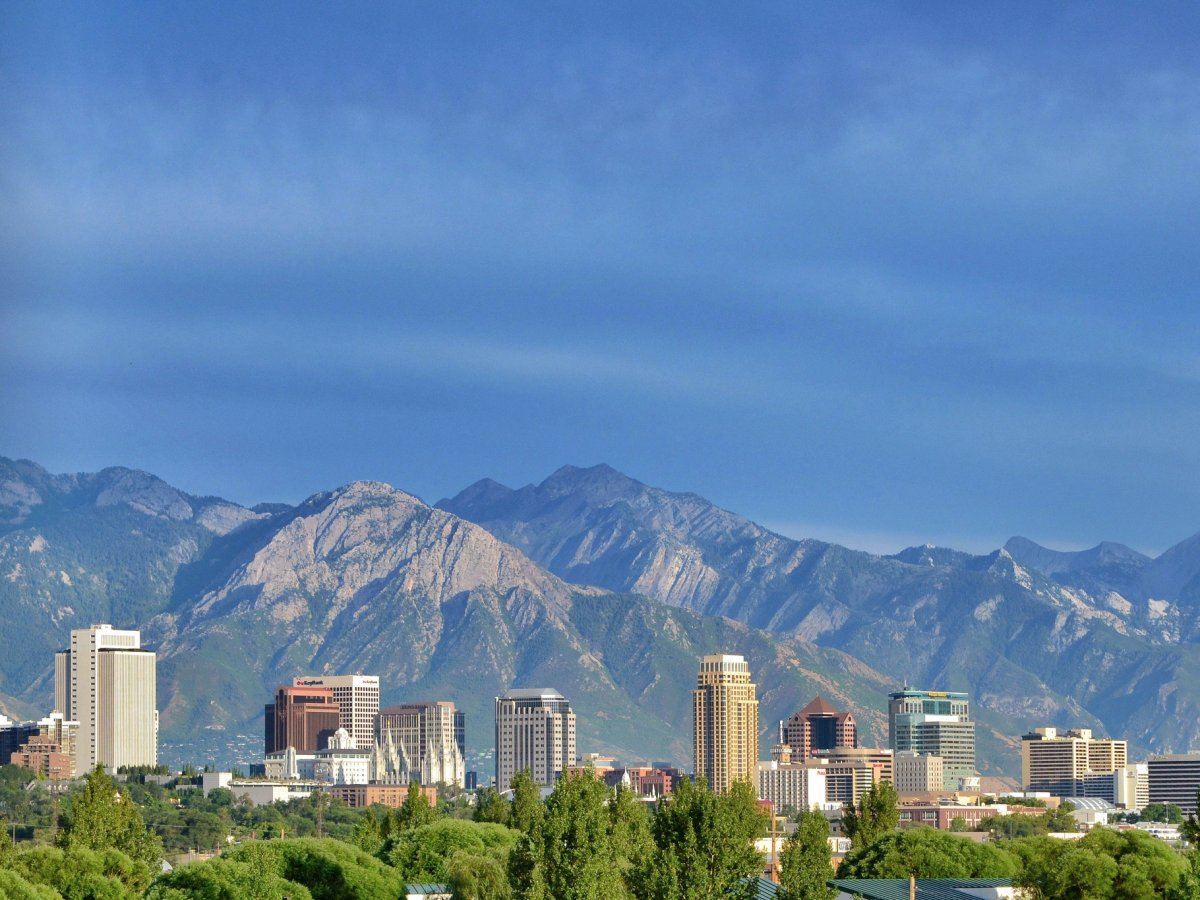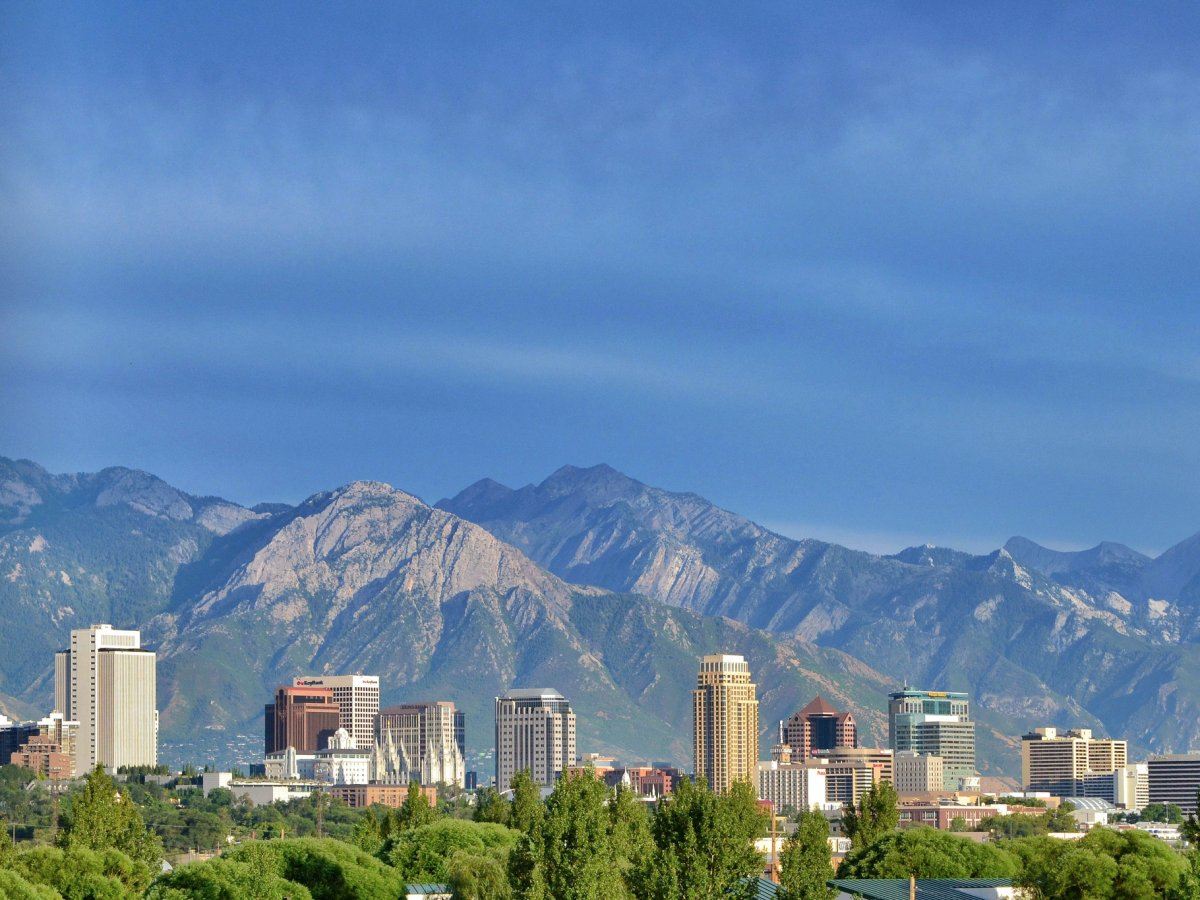 Just because "lake" is in the name doesn't mean the city is free from fire danger.
Like so many other cities on our list, Salt Lake City is adjacent to a mountain range and a lot of forested areas. In the summers, when these forests and wildlands dry out, they can become fire hazards. There are many parts of the state that are at risk during fire season, but Salt Lake is the major population center, and because of that, offers up the most potential for lost life and property.
Next: Could the Bay Area burn?
3. San Jose/Oakland, California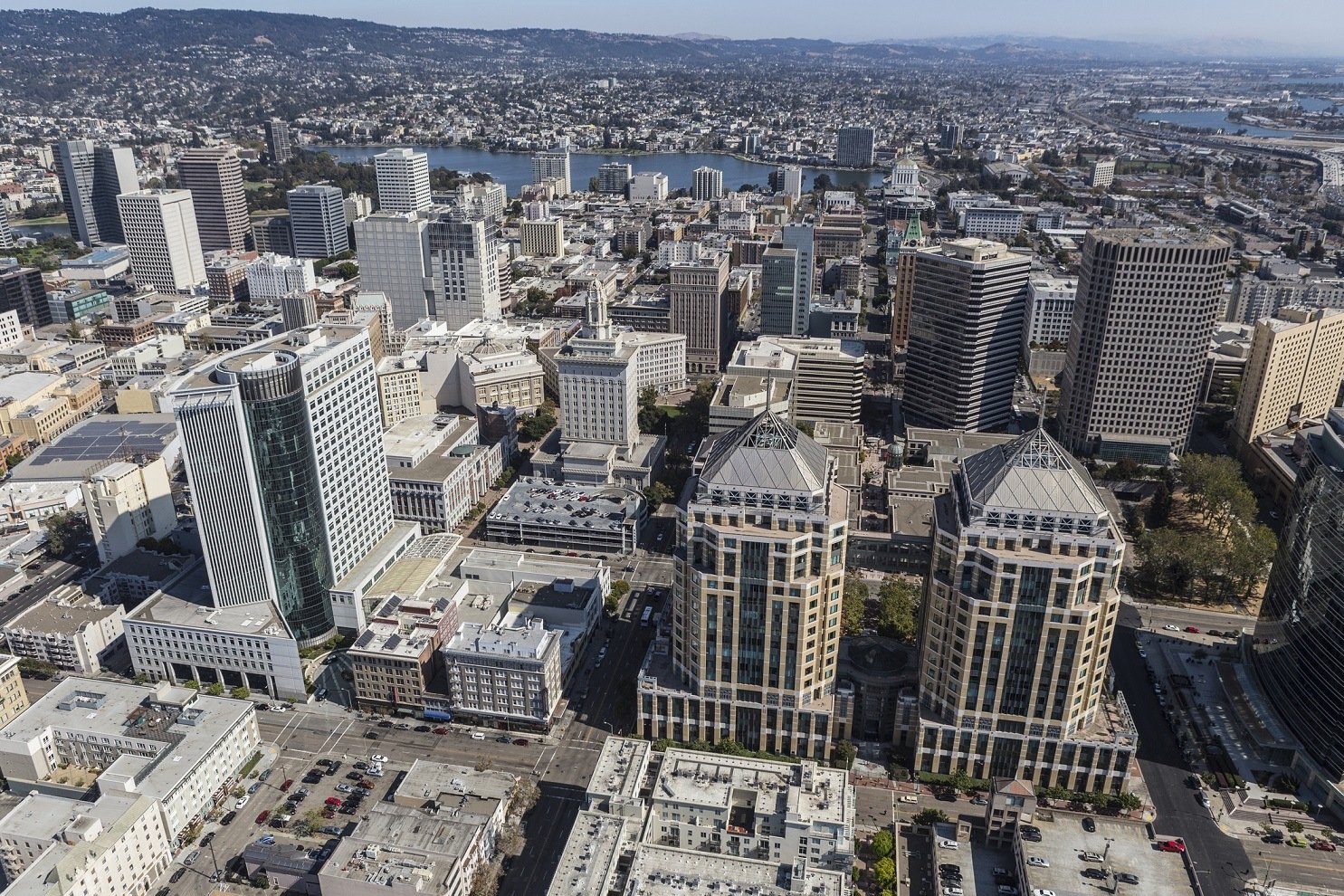 Our final three are all California cities.
We already covered Sacramento, and an hour's drive or so toward the sea, cities like San Jose and Oakland are also at risk during fire season. San Francisco could also be thrown into the mix here, but given its location on a peninsula, San Jose and Oakland are at more of an immediate threat. Example: The fires that broke out this summer just north of the Bay, in the California Wine Country.
Next: A city that very recently has been scorched by wildfire
2. San Diego, California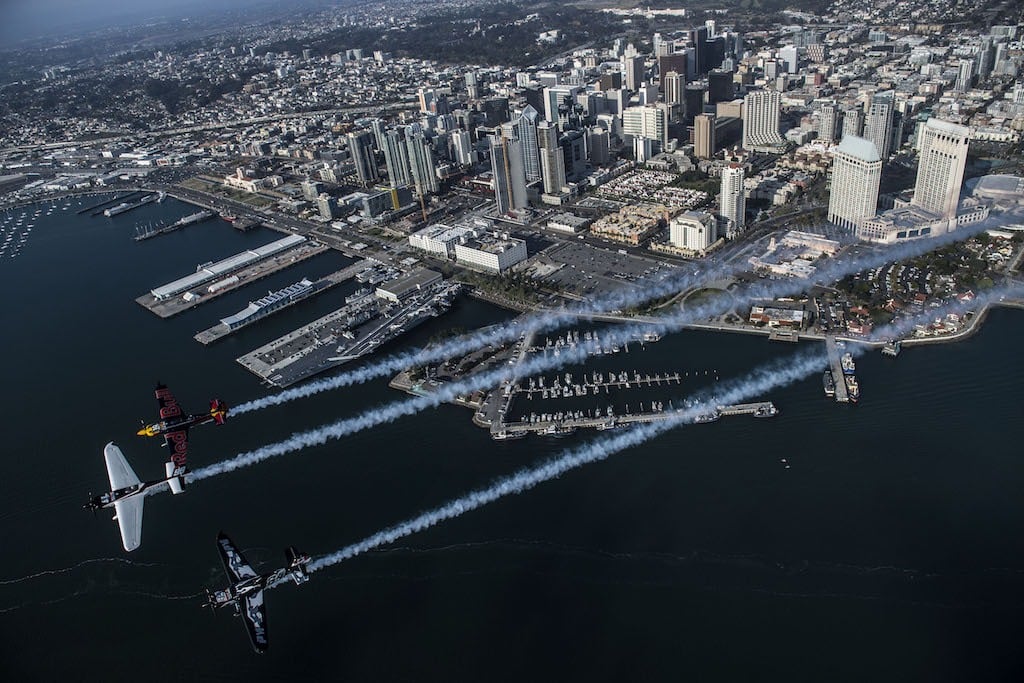 San Diego is dry, hot, and populous.
The city of San Diego has experienced close calls with wildfires in years past, and this year was no different. Just recently, a fire broke out that destroyed more than 150 structures — and this was in December. Not exactly "fire season". The situation could become more dire, too, as the climate changes and prolonged California droughts continue.
Next: The biggest potential target: Los Angeles
1. Los Angeles, California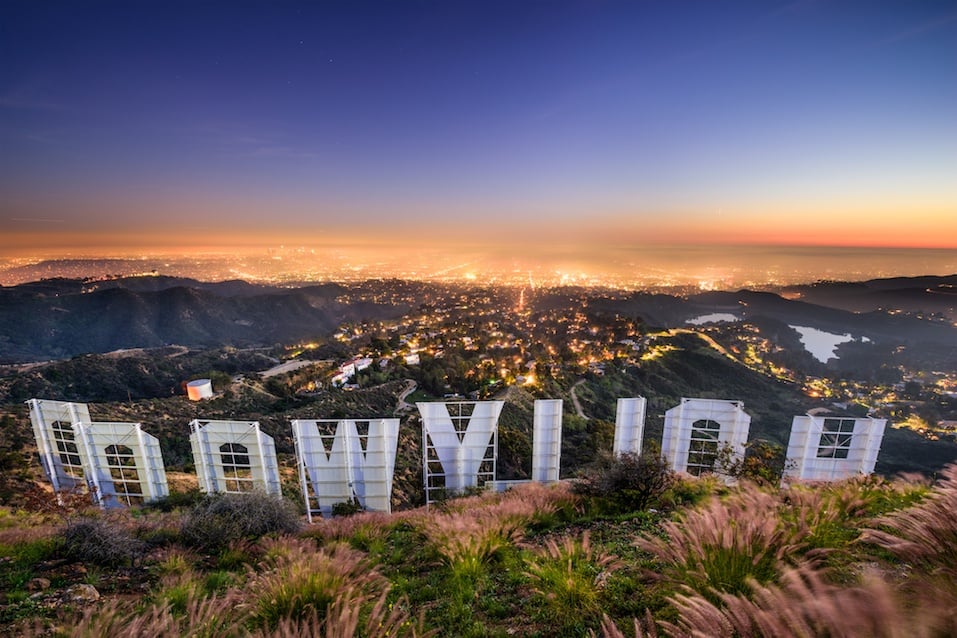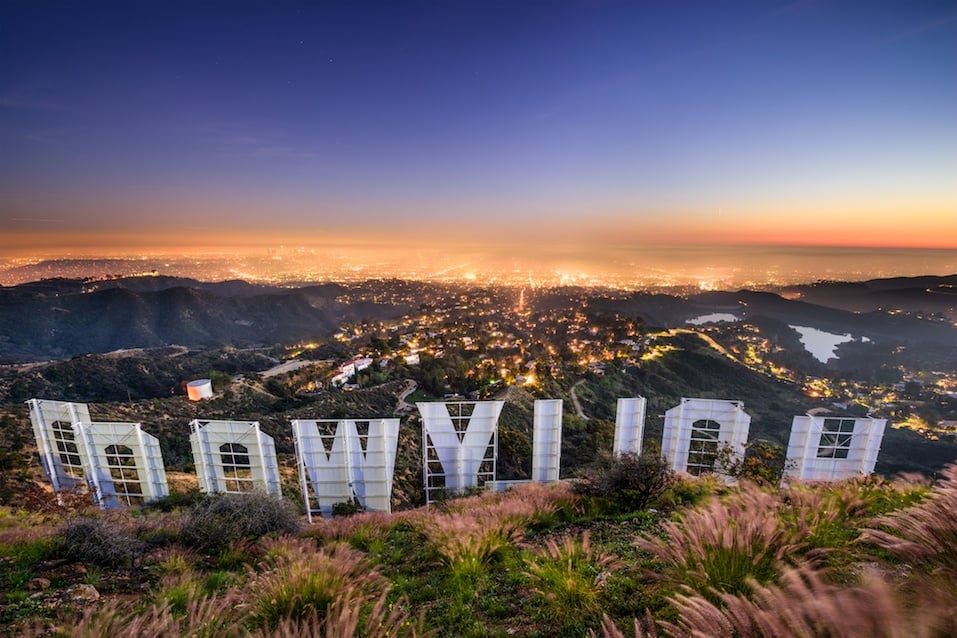 Like San Diego, Los Angeles can be hot and dry. Because the city is so large and sprawls out into the surrounding hills, the chances for fires increases dramatically. With droughts and climate change settling in, too, we're seeing bigger and more destructive fires. Some residents have even described recent fires as something like a "war zone". And it's not just the outskirts that are in danger — the heart of L.A. is even at risk.
Follow The Cheat Sheet on Facebook!