Will Marijuana Be Legal in Massachusetts Soon?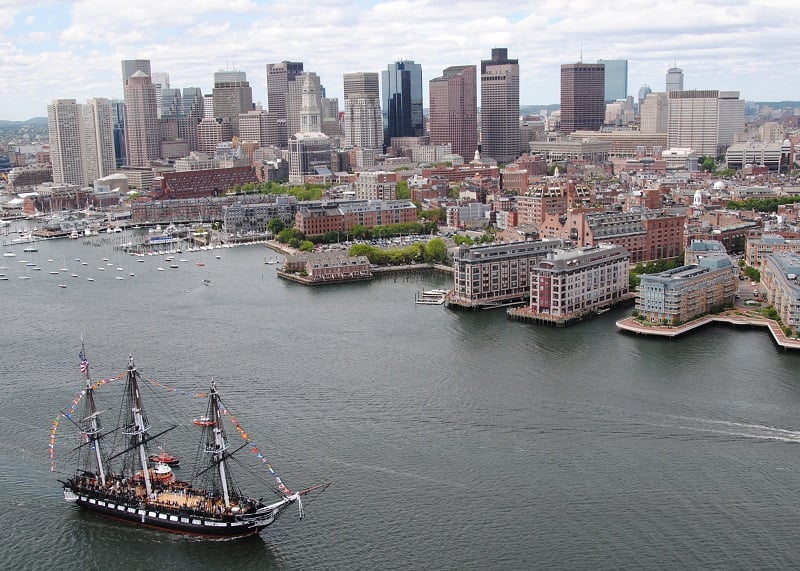 The northeastern state of Massachusetts once played a starring role during the American Revolution. The Boston Tea Party, Paul Revere's famous ride, and the famous battles of Bunker Hill, Lexington, and Concord all took place in Massachusetts. Now, the state looks like it may be home to another battleground in a new type of revolution.
The marijuana legalization revolution.
Earlier this month, the Massachusetts attorney general signed off on two separate ballot initiative proposals being pushed by two different advocacy groups, paving the way for those initiatives to eventually make their way before voters. Reuters reports the initiatives' backers will need to collect 64,000 signatures before they can be sent to the state legislature. This would eventually enable the proposals to make it onto the ballot in November of 2016.
And as we know, 2016 is already set to be a big year for marijuana legalization, with a number of other states vying to get legalization initiatives on ballots across the country. But what makes Massachusetts special in this case is that it could become the first state on the east coast to give pot the green light. There are some major hurdles to clear, however. The state's Republican governor Charlie Baker, and Boston's Democratic Mayor Marty Walsh have both publicly spoken out against legalization.
But that doesn't mean there isn't support among the state's political heavyweights. Massachusetts Senator Elizabeth Warren has said that she would support it, even though she previously opposed to it in 2012, according to Boston.com.
"I'm open to it," Warren said during an interview with The Boston Globe. "I think we've learned more. A couple of states have legalized marijuana for recreational use. Frankly, I think we ought to be learning what we can from those states."
Those states, of course, are Washington and Colorado — both of which have had their fully legal marijuana industries up and running for some time now. The results have been very promising, albeit a bit bumpy to begin with. State coffers are swelling with additional tax revenue, thousands of jobs have been created, and none of the doomsday scenarios laid out by legalization opponents have come true.
Oregon and Alaska have also legalized, but have yet to implement their legal markets. Still, it's expected that the results will more or less mimic Colorado and Washington's, if not improve upon them as legislators are able to take a look at which regulatory approaches have been the most effective.
So, if Senator Warren and other Massachusetts lawmakers are looking for a success story to help guide their thinking, they're likely to fall in line with legalization advocates.
Ohio, as we mentioned before, will also be pushing for legalization come November. Though Massachusetts is looking to become a bastion of legalization on the East Coast, Ohio may become the same for the Midwest. But Ohio's general importance to the national political scene outweighs that of Massachusetts, due to its identity as a 'swing-state' and political battleground. Legalization in Ohio could be a very big domino to fall in the overall fight for ending prohibition.
But there's a bigger push on the East Coast than many people realize. Florida has also recently jumped into the mix, with the "Florida Cannabis Act" making headlines in a state that, just last year, voted down a medical marijuana measure because it failed to capture 60% of the vote. But this new piece of legislation would leapfrog medical marijuana and go straight to full recreational legalization — by taking a cue, again, from Colorado and Washington.
Florida is similar to Ohio in that they are both political swing states with rather large populations. If Floridians vote to legalize cannabis in full, it would not only give advocates an additional victory (assuming Massachusetts comes through) on the East Coast, but would also knock over a huge political domino. Not to mention a foothold in the South, one of the more staunchly conservative areas of the country.
With all of these measure working their way up to state ballots, it's hard to deny that marijuana looks to be coming to the eastern U.S. in the near future.
Follow Sam on Twitter @SliceOfGinger
More from Money & Career Cheat Sheet:
Want more great content like this? Sign up here to receive the best of Cheat Sheet delivered daily. No spam; just tailored content straight to your inbox.