Win a Free Vacation Just for Voting This Tuesday
You've heard it from everywhere – celebrities, political mailers, social media, your mom. Everyone has their own way of saying how important it is to get out there and vote. But what if there was something in it for you?
Voting means you get to have a say in government by choosing the people who will run this country. So often people don't vote for a variety of reasons: they don't know how, they don't care, or they don't think it will make a difference. One study found that fewer than half the people eligible to vote in midterm elections – about 40% — actually show up to cast their ballot.
One travel company is trying to change all that in the most unique way. Rather than coming up with a catchy slogan or making young people feel guilty about not taking time to vote, Contiki is inspiring young voters to head to the polls by offering something in return. Their initiative is guaranteed to encourage more than a few millennials and Gen Z voters to cast their ballots.
Voting could win you a free trip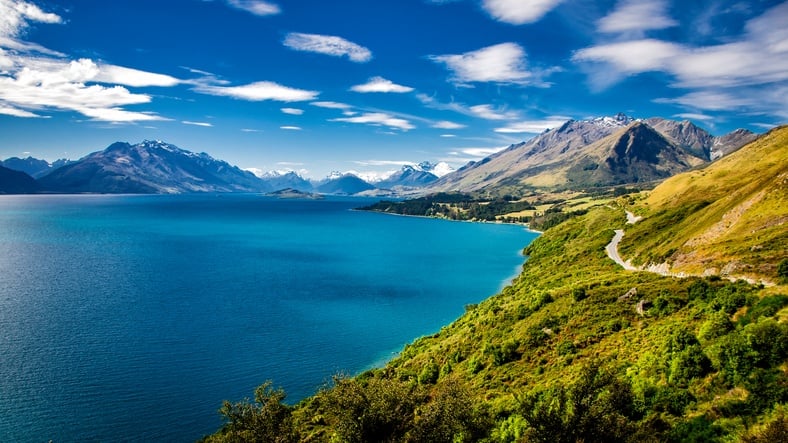 Here's what they plan to do: their #VoteWithNoRegrets campaign inspires new or lapsed voters to have a change of heart by offering the promise of free travel. Yes, it's true! Contiki is offering a free vacation to exciting locations including Cambodia, Portugal, and New Zealand plus $1,000 worth of airfare credit to one lucky winner. But here's the catch – you can only enter the contest if you voted.
Contiki president Adam Cooper said this about the contest: "We believe that travel has the capacity to bring us all a little closer within the global community. But in order to truly be considered a global citizen, young people must be active participants, not merely spectators on the sidelines.
Whether red or blue, Democrat, Republican or Independent, voting, like travel, can be powerful and life-changing and should never be dismissed. This year, we're joining the national movement urging voters to head to the polls."
How to win
Entering is simple. Just head your local polling place, cast your vote, and take a selfie with your "I Voted!" sticker. Post your selfie on Instagram with the #VoteWithNoRegrets hashtag and take @contiki to complete your entry. Make sure your Instagram account is public (you can change the settings temporarily and switch your account back to private after the contest ends).
Important note: It is illegal to take a selfie with your actual ballot. Just a photo with your sticker proving you voted is enough!
Could you go on the trip of a lifetime?
Entering the contest is as simple as voting and posting to Instagram. And the reward could be so amazing – a free trip to an international destination of your choice plus airfare. What could be better?
To win the contest, you must be between the ages of 18 to 35 and follow the rules as stated above. Odds of winning depend on how many people participate. The winner will be drawn in a sweepstakes drawing on November 19, 2018. See the full contest rules here.
What do you have to lose? Cast your vote, brag about, win a free trip, and do your patriotic. Winning could be a cast ballot away.