10 Worst Airports in the U.S. for Flight Delays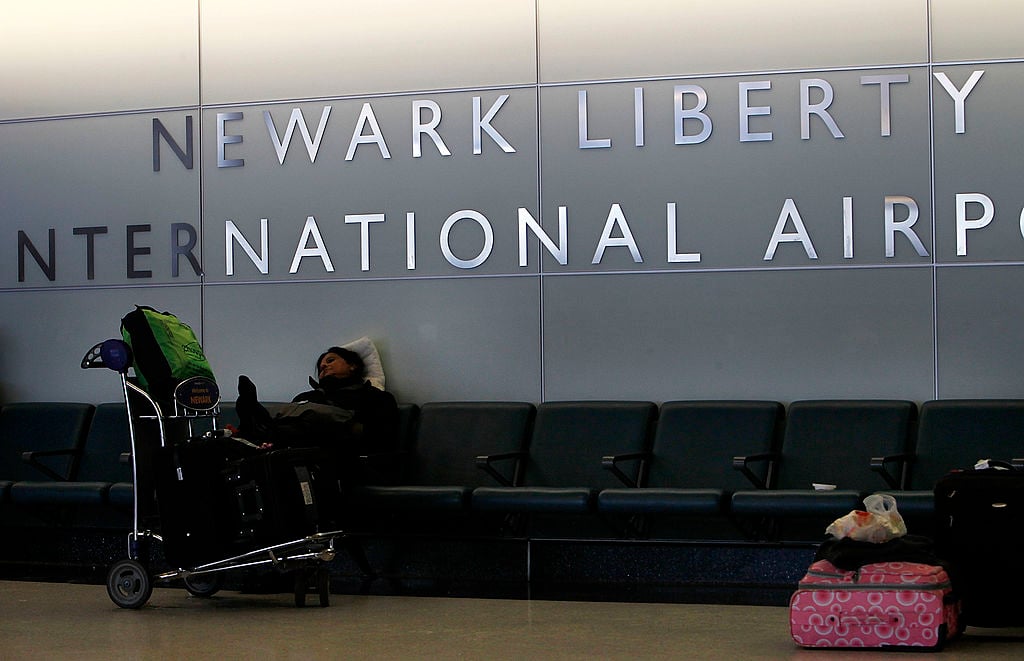 If you're headed to New York for your summer vacation, you may want to add an extra day to your trip. Three of the top five worst airports in the U.S. for flight delays are in the New York area. At Newark, LaGuardia, and JFK, fewer than 75% of flights arrived on time during the summer months between 2010 and 2015, according to a report by MileCards, a website that helps people find the best ways to earn and redeem miles.
Overall, barely three-quarters of flights made it to their destinations on time during June, according the site's analysis of U.S. Department of Transportation data. What's causing the delays? Congested airports are partly to blame. While most people think of Thanksgiving and Christmas as the most hectic travel season, more people actually head to the airport in the summer. All but two of the busiest travel days in 2015 were in June, July, or August, an analysis by Quartz found. (The two exceptions were just after Thanksgiving and just before Christmas.) Thunderstorms and other weather problems in the summer also contribute to delays.
The 10 worst airports in America for summer travel delays, according to MileCards, are:
Newark: 68.4% on-time arrivals
San Francisco: 68.4% on-time arrivals
New York LaGuardia: 70.3% on-time arrivals
Chicago O'Hare: 72.7% on-time arrivals
New York Kennedy: 73.4% on-time arrivals
Boston: 74.5% on-time arrivals
San Juan: 74.6% on-time arrivals
Washington Reagan: 74.8% on-time arrivals
Washington Dulles: 75.1% on-time arrivals
Fort Lauderdale: 75.1% on-time arrivals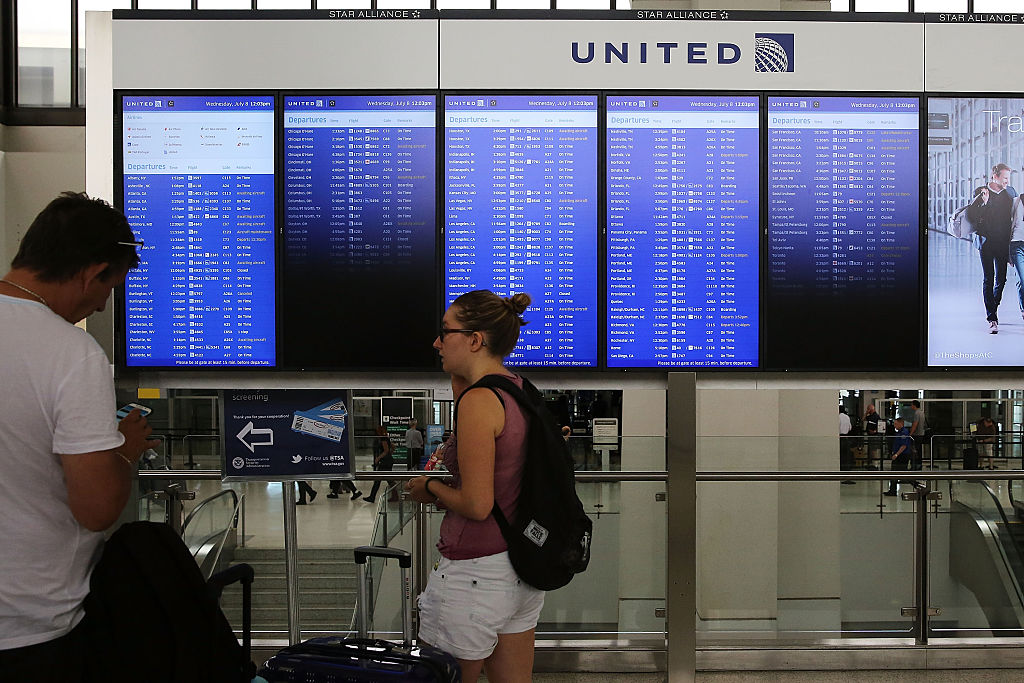 Honolulu, Hawaii, was the best airport for on-time arrivals, with 86.4% of flights arriving at or before their scheduled time. Salt Lake City, Seattle, Phoenix, Orange County, Portland, Minneapolis, San Jose, and Las Vegas all had more than 80% of their flights arrive on time, on average.
If you want to get to your destination on time, where you're leaving from matters too. Several major airports had average taxi times of 20 minutes or more. At JFK, passengers spent nearly 30 minutes waiting to take off. LaGuardia was nearly as bad at 28 minutes, while Philadelphia, Newark, and Atlanta all had average taxi times of more than 20 minutes.
Flight delays and long taxi times aren't the only factors that can make for a miserable time at the airport. Though TSA lines have drastically improved since May, when the Chicago Tribune reported it took the average passenger 105 minutes to get through O'Hare International Airport during peak times, there's still no guarantee you'll speed through.
Flyers who can't stand long lines and sitting on the tarmac may be able to avoid some of the worst airport woes. Departing early in the morning can help you get where you're going on time. At Newark, the worst airport for delays, 90% of flights before 9 a.m. leave on time, but only 55% of those scheduled for after 6 p.m. make it out as scheduled, MileCards found.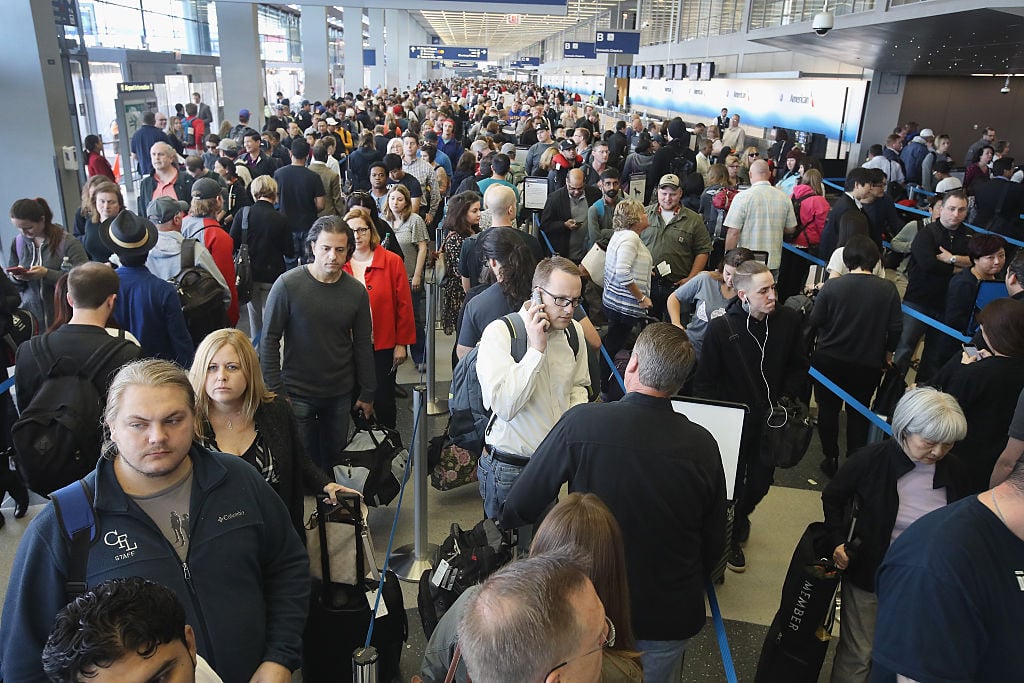 You should also give yourself plenty of time to get through security to avoid missing your flight. Reducing your carry-on luggage will speed up the screening process, while signing up for TSA PreCheck makes you eligible for expedited screening. (The TSA had a backlog of PreCheck applicants as of May, though, so signing up now may not save you from travel headaches.)
Other travel secrets that will help you avoid spending your vacation at the airport Starbucks? Avoid flights on small regional jets out of big hub airports, travel expert Ted Rall advised, since these flights are more likely to be bumped in favor of jumbo jets with more passengers. Choosing flights with good on-time performance can also reduce the chances you'll be delayed.
Use tools like inflight Wi-Fi to rebook a connecting flight after a delay can smooth over travel snafus, MileCards suggested, while understanding which airlines allow you to rebook a flight on another carrier is also helpful. As a general rule of thumb, budget airlines like Frontier, Spirit, and Southwest don't have "interline" agreements with other airlines, so you'll have to wait for the next available spot on one of their flights. Airlines like United and American may be willing to find you a seat on another carrier. Finally, a travel rewards card with trip delay coverage may cover the cost of meals and hotel rooms if you do end up stuck in the airport.
Follow Megan on Twitter @MeganE_CS
More from Culture Cheat Sheet: