Would Ivana Trump Make a Better First Lady Than Melania? She Says Yes
The feud between President Donald Trump's first wife and his current one just refuses to die. First lady Melania Trump draws criticism for everything from her relationship with the president, to her official White House portrait, and even how she conducts herself in her official role. Most recently, Ivana Trump said the first lady "went bananas" after she made a comment about her status as Trump's first wife.
'I'm first Trump lady' says ex-wife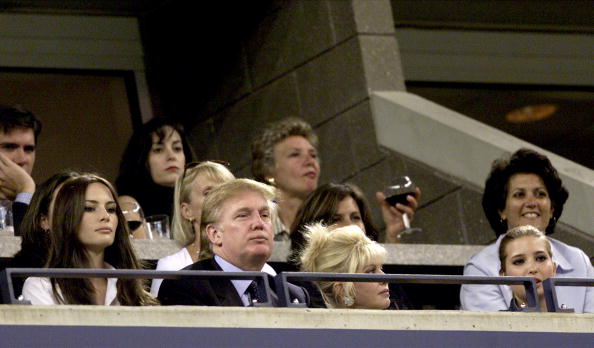 Newsweek reports that Melania Trump lost it after Ivana Trump called herself "first Trump lady" in interviews promoting her book, Raising Trump. Trump subsequently clarified that she meant she was Trump's first wife, but the phrasing certainly got the White House's attention.
"I said: 'I'm first Trump lady … and first lady went bananas over it," said Trump's first wife on Ireland's The Ray D'Arcy Show. "But I'm definitely first Trump lady." Ivana is the mother of Trump's eldest three children, Donald Jr., Ivanka, and Eric. She married the president in 1977 and they divorced in 1992.
Next: Trump's first wife says she remains involved in the Donald's life.
Ivana reportedly turned down a diplomacy position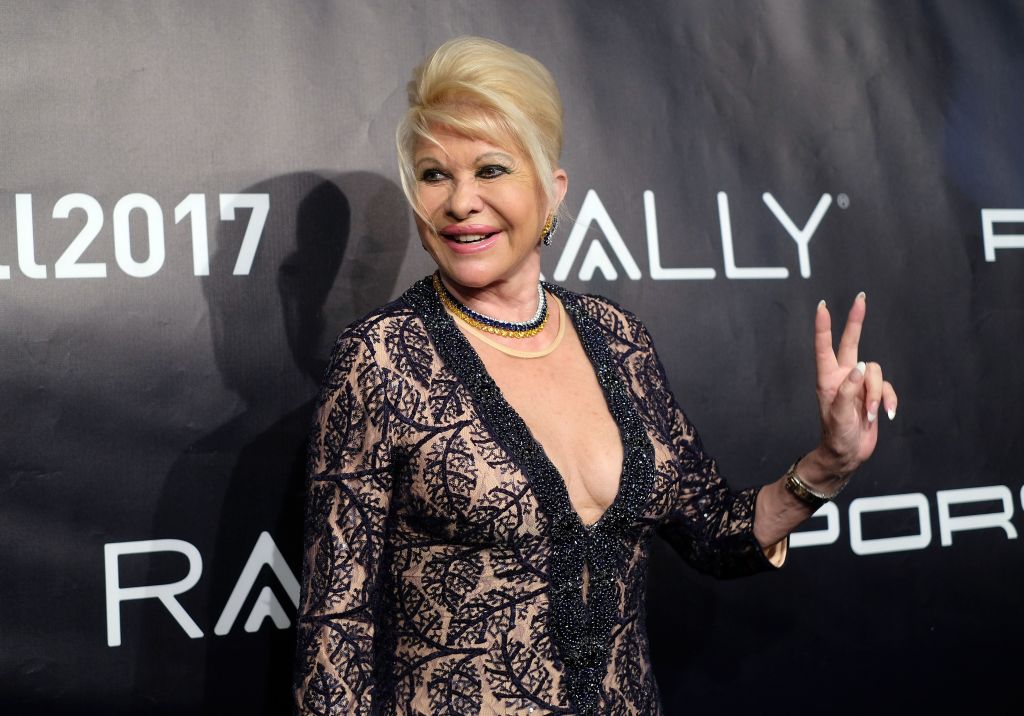 Trump said she speaks to her former husband about once every two weeks, and she has a "direct number" to the White House. She also told ABC News she doesn't like to use it because of his current wife's presence.
"Melania is there. … And I don't want to cause any kind of jealousy or something like that, because I'm basically first Trump wife," she said. The socialite also told reporters that she does not envy her successor because she "would hate Washington" and values her freedom. For the same reason, she also claims she turned down a position in Donald Trump's administration.
Ivana Trump said that her ex-husband offered her a position as U.S. ambassador to the Czech Republic, where she grew up. "Donald called me and he said, 'If you want to take the position, I [will] give it to you.' I said, 'Donald, no. I want my freedom.'"
Next: Ivana Trump has criticized Melania before.
Trump's ex thinks she would make a 'great first lady'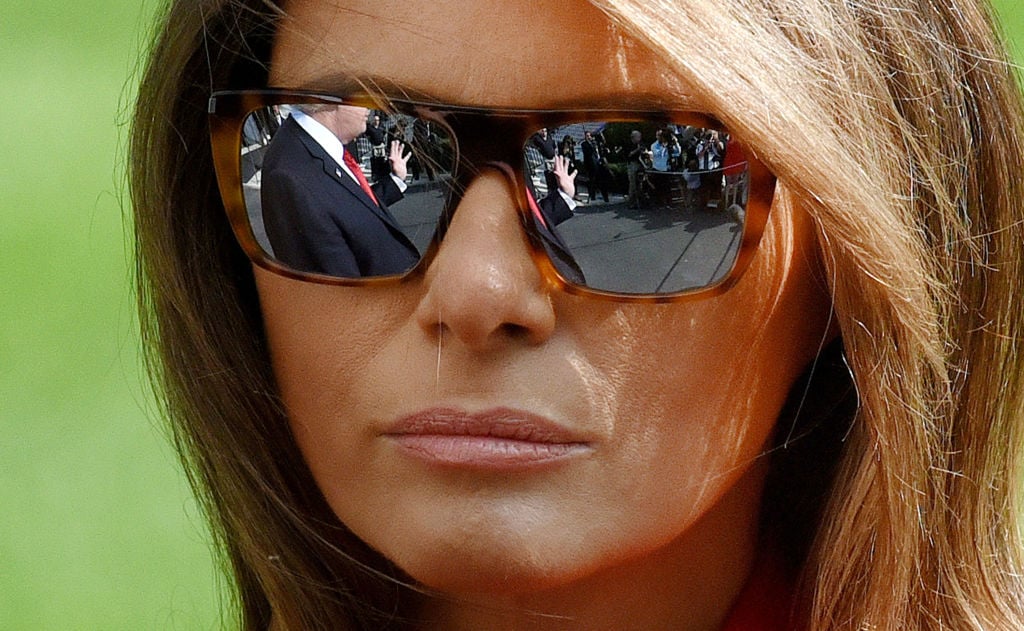 Previously, Ivana Trump told ABC News she thinks she would make a great first lady. Her statement issued veiled criticisms of Melania often echoed elsewhere. "Would I straighten up the White House in 14 days? Absolutely. Can I give the speech for 45 minutes without [a] teleprompter? Absolutely. Can I read a contract … [and] negotiate? Can I entertain? Absolutely. But I would not really like to be there. I like my freedom," she said.
In response to the interview, a spokesperson for Melania Trump said the first lady is "honored by her role."
"Mrs. Trump has made the White House a home for Barron and the president," the spokesperson said. "She loves living in Washington, D.C., and is honored by her role as First Lady of the United States. She plans to use her title and role to help children, not sell books. There is clearly no substance to this statement from an ex. Unfortunately only attention-seeking and self-serving noise "
Next: It's not the first time Ivana has thrown shade at Melania.
Ivana threw shade at Melania's ability to serve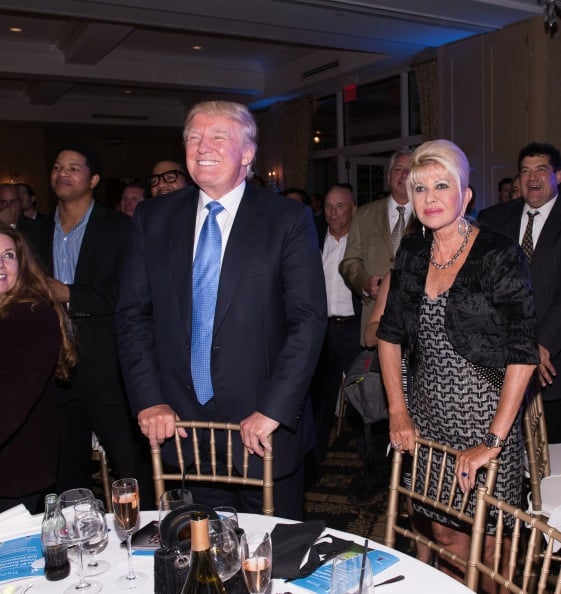 Vanity Fair recently reported that at a party in 2015, attendees heard Ivana Trump talking about her ex-husband's prospects as a presidential candidate. According to the New York Daily News, Ivana scoffed, "Yes, but the problem is, what is he going to do with his third wife? She can't talk, she can't give a speech, she doesn't go to events, she doesn't seem to want to be involved."
History sets Melania Trump apart as an unusual first lady. She holds the title as only the second FLOTUS in history not born in the U.S and the only one raised in a Communist country. Trump also delayed moving with her husband to the White House for five months after the inauguration. In addition, she is the first one to ever pose nude for photographs and the first third wife of a president. Because of her secretive nature, rumors abound about how much time she spends in Washington.
Next: The first lady has both turned heads and raised eyebrows during her short tenure at the White House.
Melania reportedly never wanted the job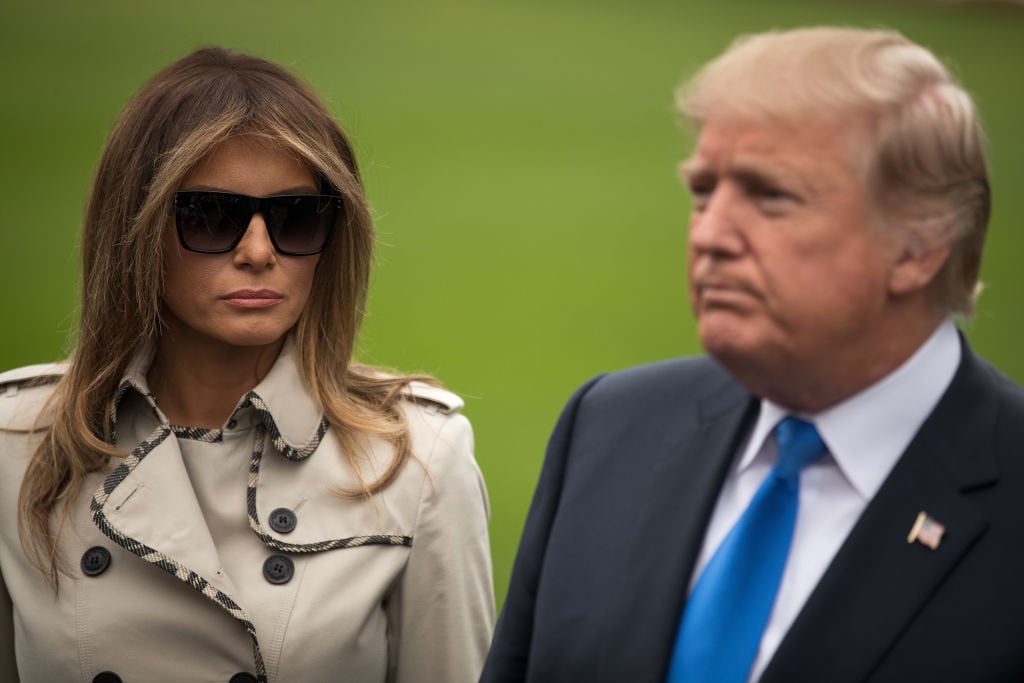 "This isn't something she wanted and it isn't something he ever thought he'd win," one friend of the Trumps told Vanity Fair. "She didn't want this come hell or high water. I don't think she thought it was going to happen."
In the White House, she maintains less than half the staff of either Barbara Bush or Michelle Obama. Even as a New York socialite, she stayed out of the spotlight, unlike Ivana. The White House website lists some of her philanthropic activities only after her magazine appearances. On issues affecting the office, she also remains quiet. Even as an immigrant, she has not spoken about her husband's controversial stance. And for her official cause, she chose cyberbullying. The internet, predictably, had a lot of fun with that one.
Next: That's not all the internet has tossed around about the first lady.
Rumors abound about her marriage to Donald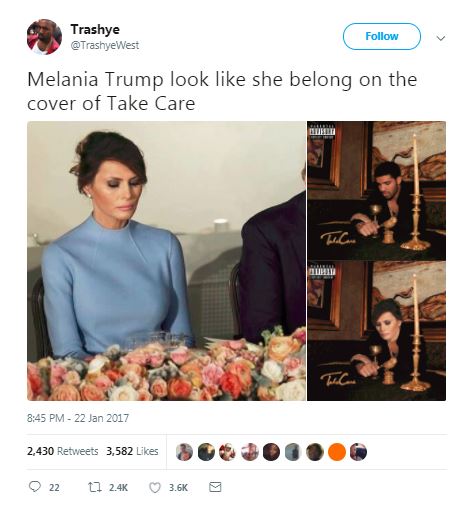 An internet rumor went viral after a photograph came out of the president standing next to a woman in sunglasses whom he referred to as his wife. It suggested Melania Trump hired a body double, which sources later debunked. Many speculate about the health of her marriage, including body language experts who say divorce is on the horizon. Evidence of her swatting away her husband's hand when he tries to hold it and memes about her face have circulated the web since the campaign.
Regardless, friends told Vanity Fair that Donald and Melania have led "separate lives" for awhile. Whether they feel sorry for her or enjoy dragging her photos, the internet chatter actually helped the first lady's rep.
Next: Polls show the first lady does not have her husband's problem.
Melania Trump polls better than Donald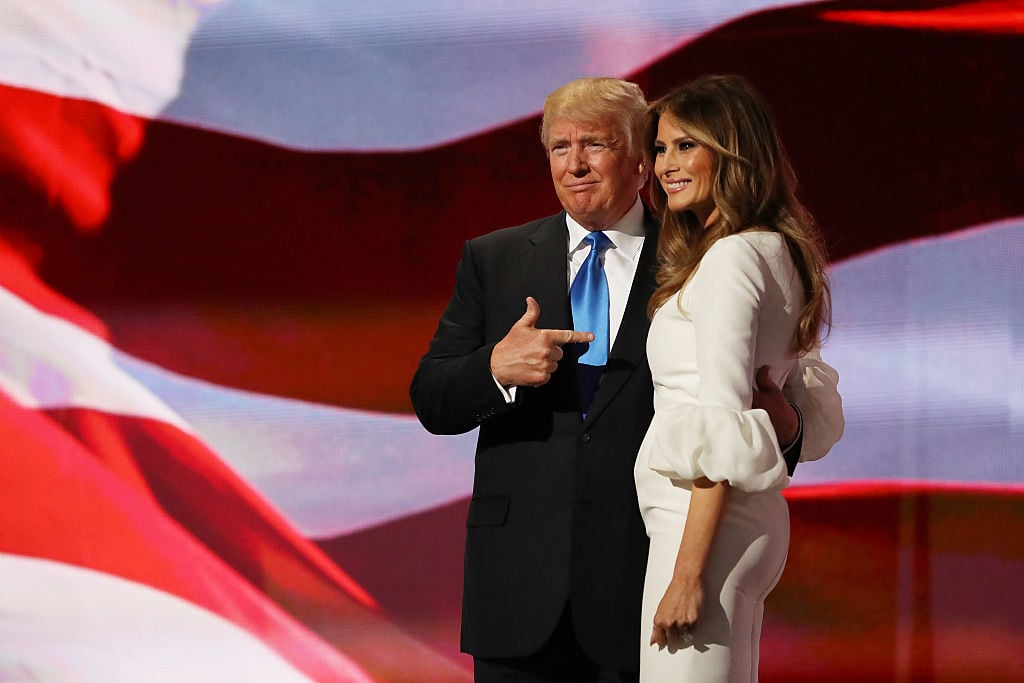 A recent CNN poll found that the American people prefer Melania Trump to her husband. A total of 44% of respondents hold a favorable view of her, versus her husband's 41% approval rating. President Trump holds a 57% unfavorability rating, whereas Melania's stands at only 35%. Furthermore, her popularity only increases over time. In February, 24% of responders reported a favorable view, while 31% did not. Almost one in four said they did not recognize her name, and another 21% had no opinion. Most first ladies earn higher favorability ratings than their husbands. Both Michelle Obama and Laura Bush also ranked better than the president's.
Next: After the White House made this announcement, people had lots of thoughts.
Her official portrait came out to varied results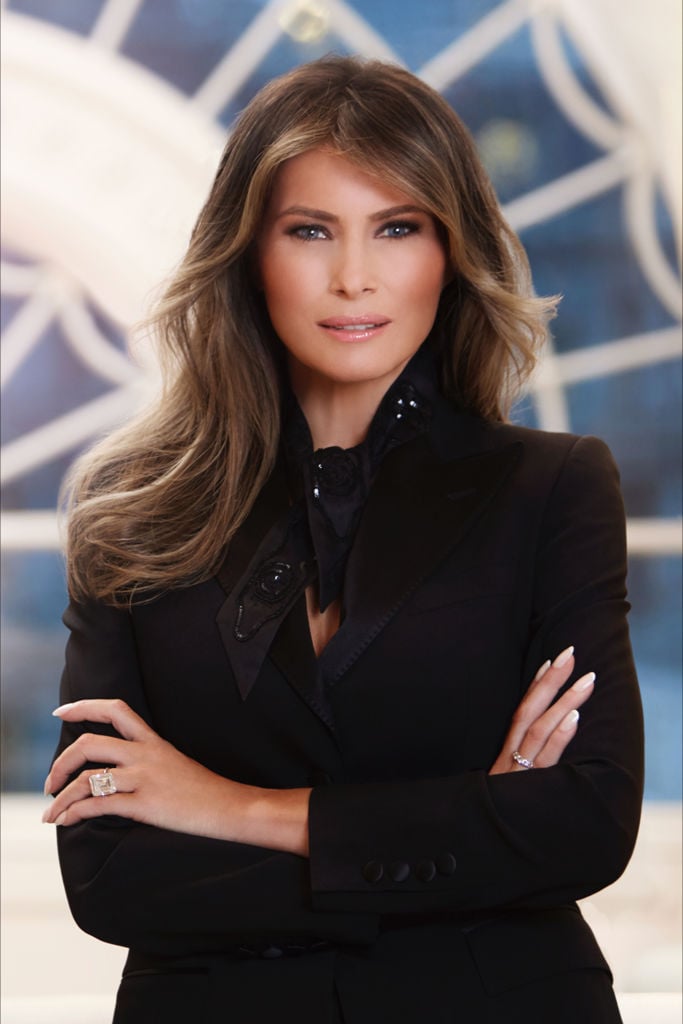 In April, Melania Trump's official White House portrait earned mixed reviews. "I am honored to serve in the role of First Lady, and look forward to working on behalf of the American people over the coming years," Melania Trump said, in an official statement. Measured against other former first lady portraits, her signature smize and practiced model face contrast sharply.
The internet later had a field day, comparing the photo to television crime show posters, pointing out heavy airbrushing, and of course, the rock on her finger. Trump's first lady may not check all of the boxes her predecessors have, but one thing's for sure — she makes for good internet.
Follow The Cheat Sheet on Facebook!