You Can Still Visit These Caribbean Islands After Hurricane Irma and Hurricane Maria
Hurricane Irma and Hurricane Maria wreaked havoc throughout the Caribbean and beyond. Irma caused devastating damage in the British Virgin Islands, the U.S. Virgin Islands, Barbuda, and St. Martin. Then, Maria hit Puerto Rico, causing a dire humanitarian crisis in the U.S. territory.
However, nearly 70% of the islands in the region didn't sustain damage in the hurricanes. According to Condé Nast Traveler, most are either open for tourism, or plan to be by Thanksgiving 2017.
So, if you were planning on taking a Caribbean vacation, now isn't the time to cancel. Tourism is a critical economic driver and the main foreign exchange earner for the region. In fact, The New York Times reports that in the Caribbean and the neighboring Lucayan Archipelago, many islands rely on tourism. "Spending by vacationers in this currently beleaguered region will determine its economic future," the Times explains.
Read on to learn about which islands are ready for tourists to arrive.
Antigua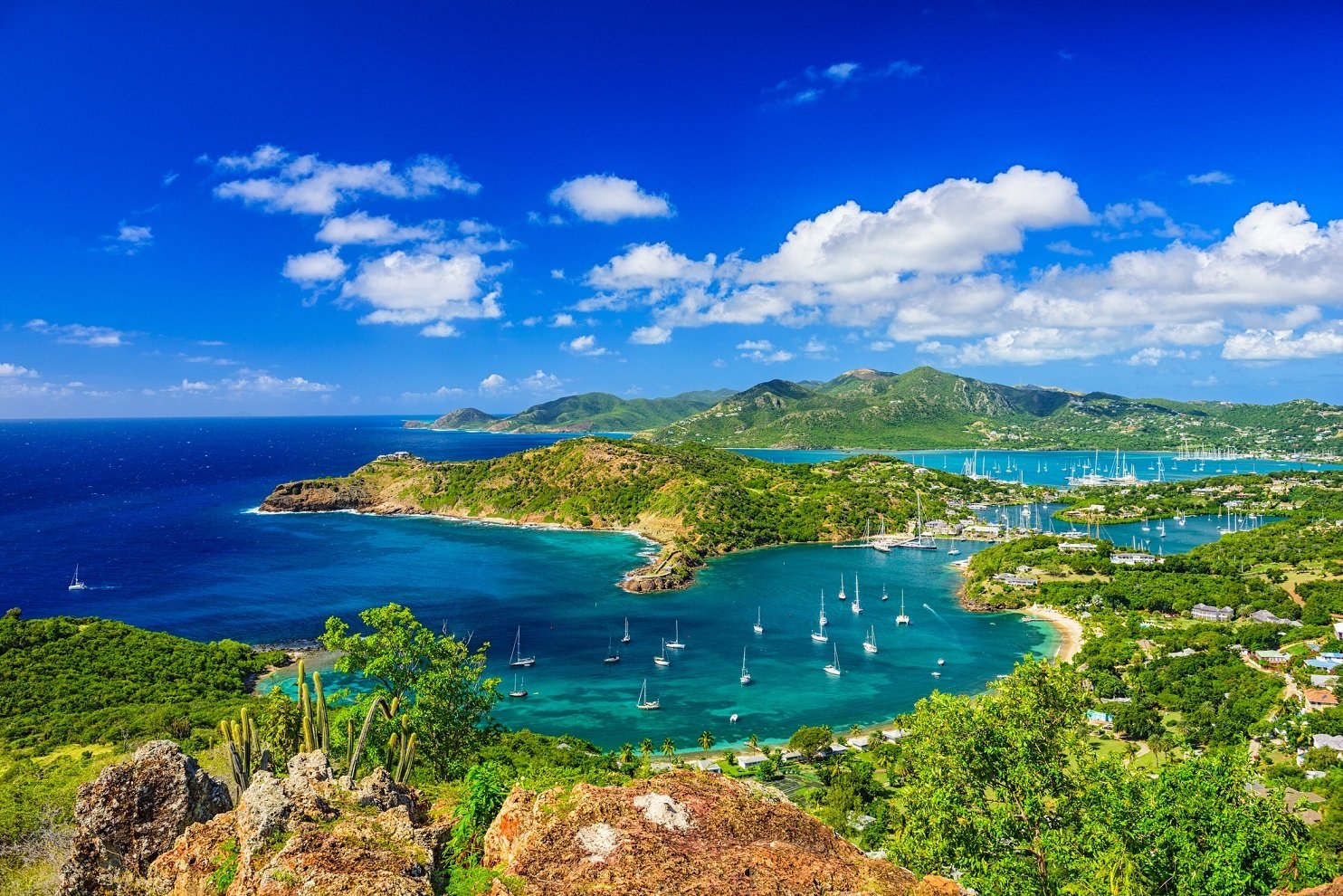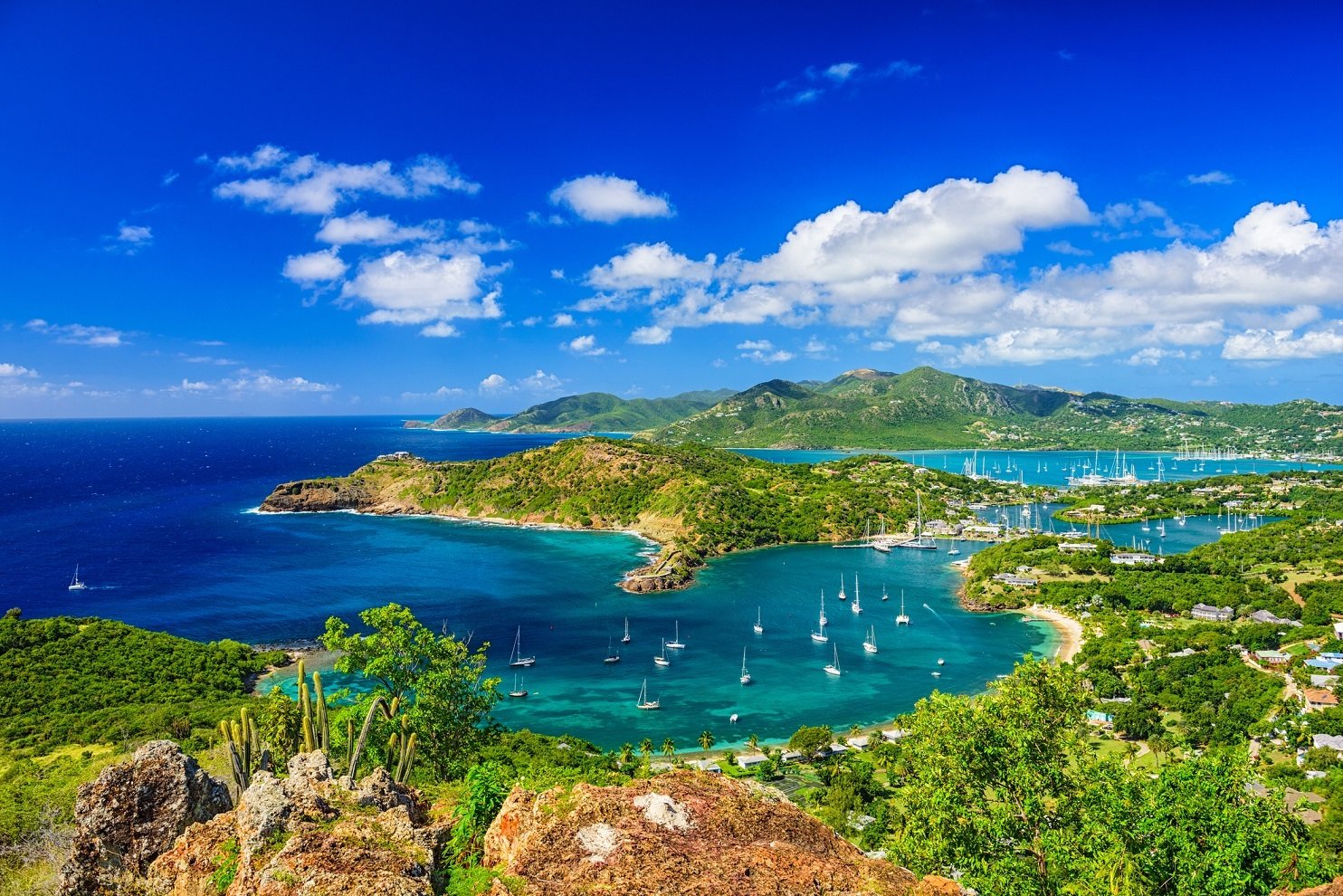 The New York Times reports that Antigua and Barbuda have been struggling since 2009 due to the recession, and the islands depend heavily on tourism. Hurricane Irma left Barbuda in ruins, but Antigua was spared the worst of the storm.
So, Antigua's international airport is open for travelers. Most of its hotels, restaurants, and businesses emerged unscathed from Irma and Maria. Popular tourist destinations are still welcoming visitors, and you can also explore sandy beaches and spectacular coral reefs.
Aruba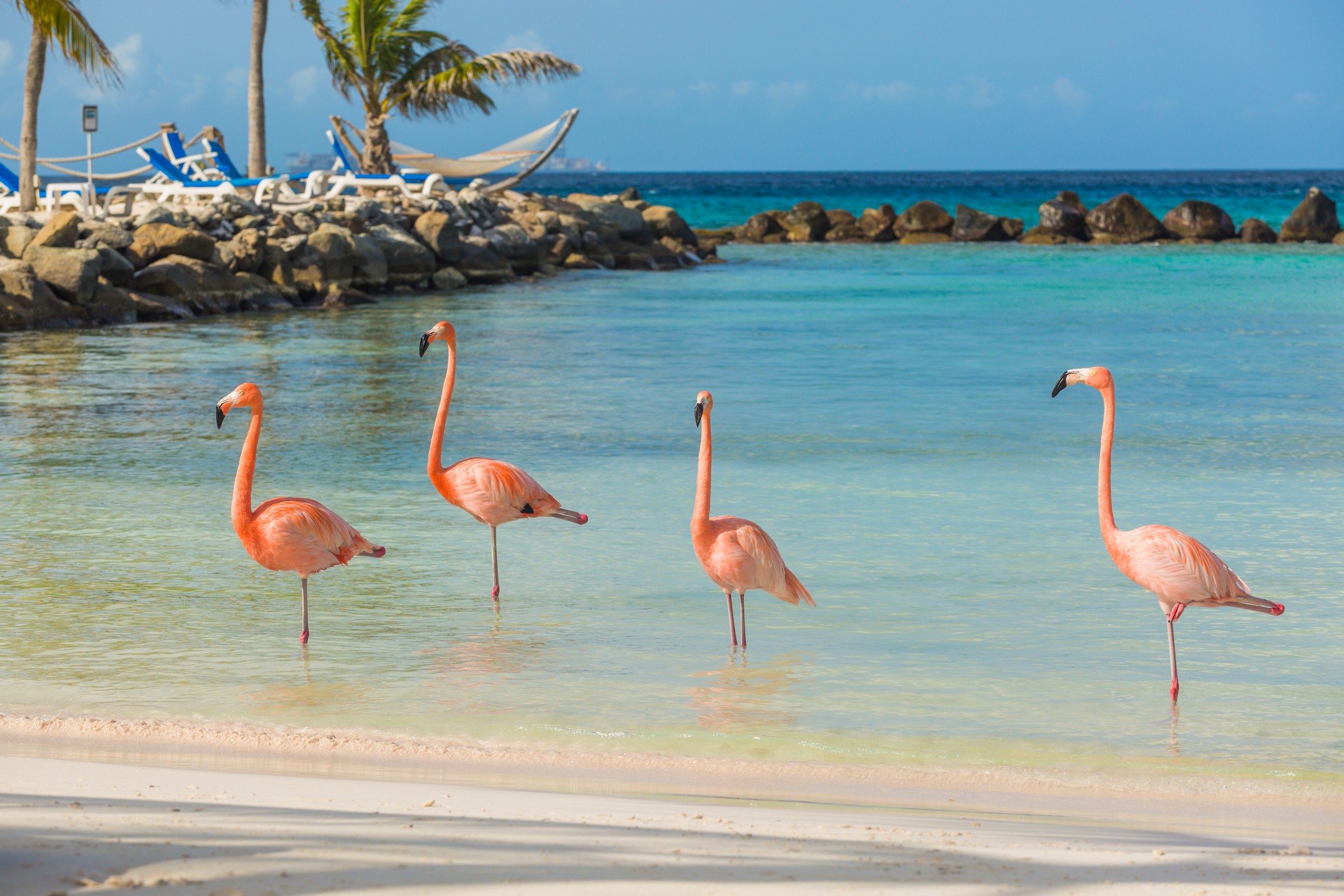 According to The New York Times, Aruba suffered no damage from Hurricane Irma or Hurricane Maria. (In fact, Aruba numbers among the Caribbean nations fortunate enough to reside outside the hurricane belt.)
This island nation, home to 110,000 people, is less than a 5-hour flight away from the East Coast. Should you make the trip, you will find 90 nationalities living on the island represented in its dining scene of more than 300 restaurants. You can also enjoy world-class snorkeling and diving when you visit Aruba.
The Bahamas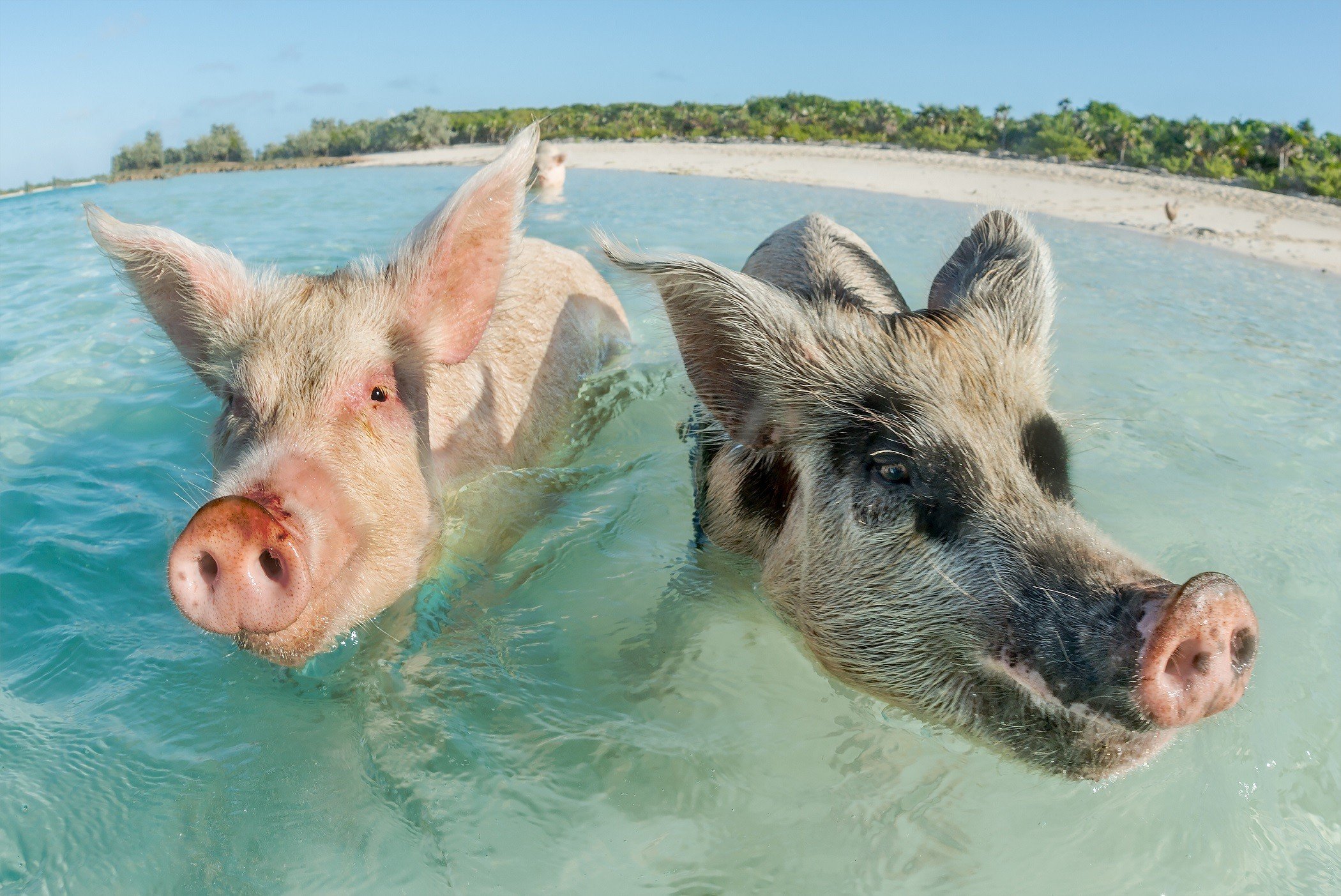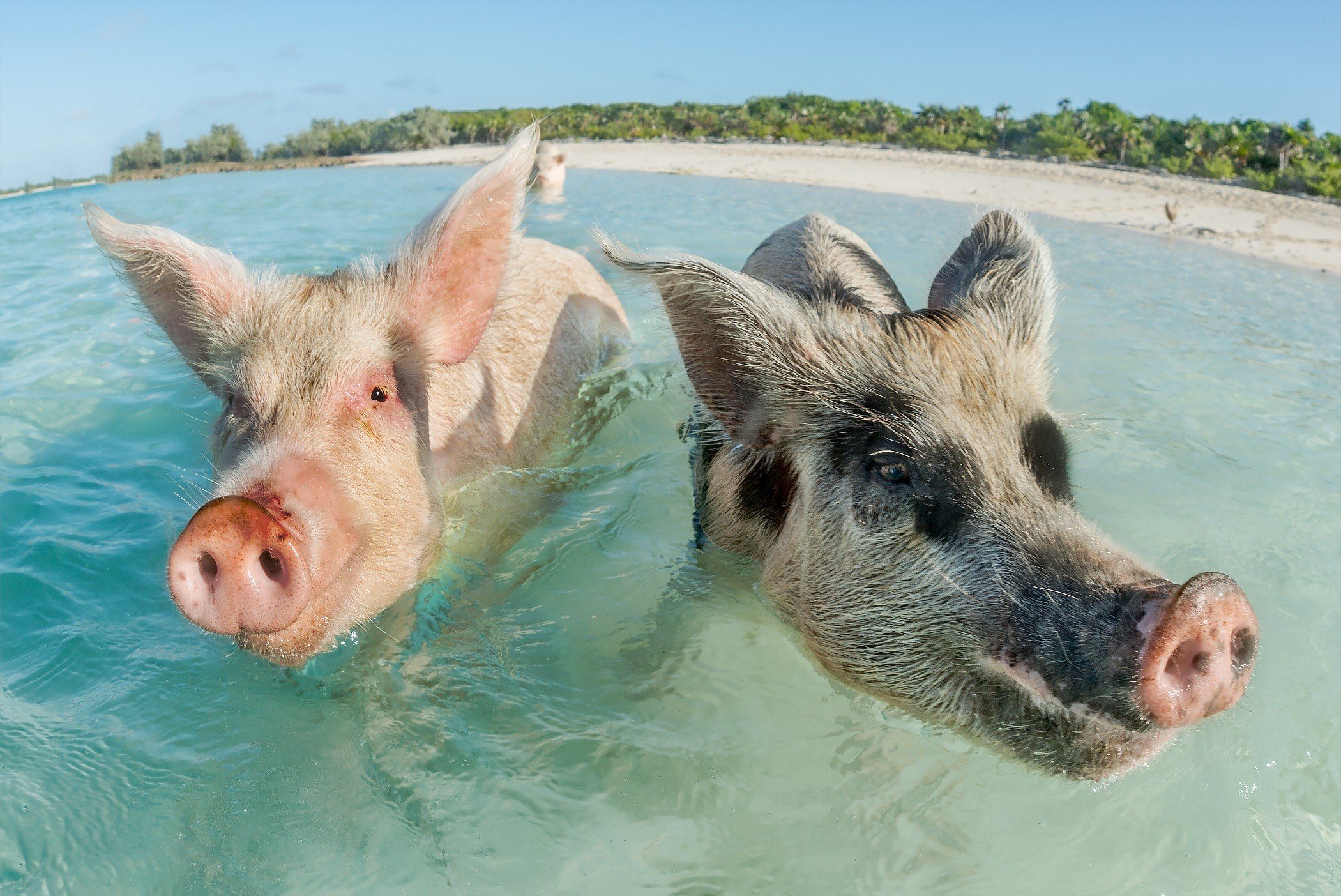 The Times reports that the hurricanes didn't completely spare the Bahamas. However, the islands that tourists typically visit went mostly untouched. This 100,000 square-mile nation consists of 700 islands. A few, such as Ragged Island, saw total devastation. But New Providence — home to the city of Nassau, a major tourist destination — went mostly unscathed.
According to Sherman Travel, hotels, airports, and marinas are open on Nassau, Grand Bahama, and most larger islands. Most of the damage from Hurricane Irma occurred on small, southern islands, which are still recovering.
Grand Cayman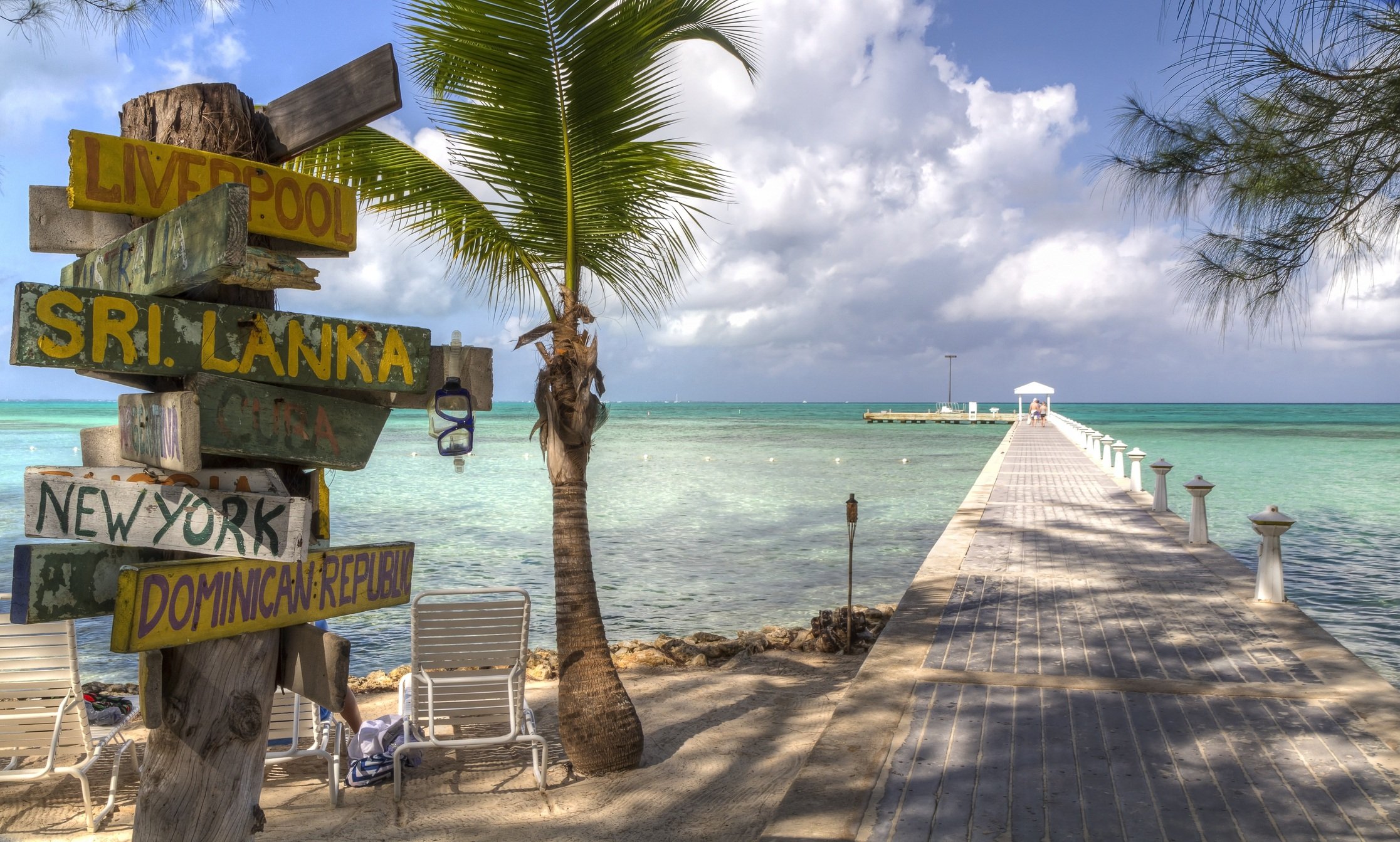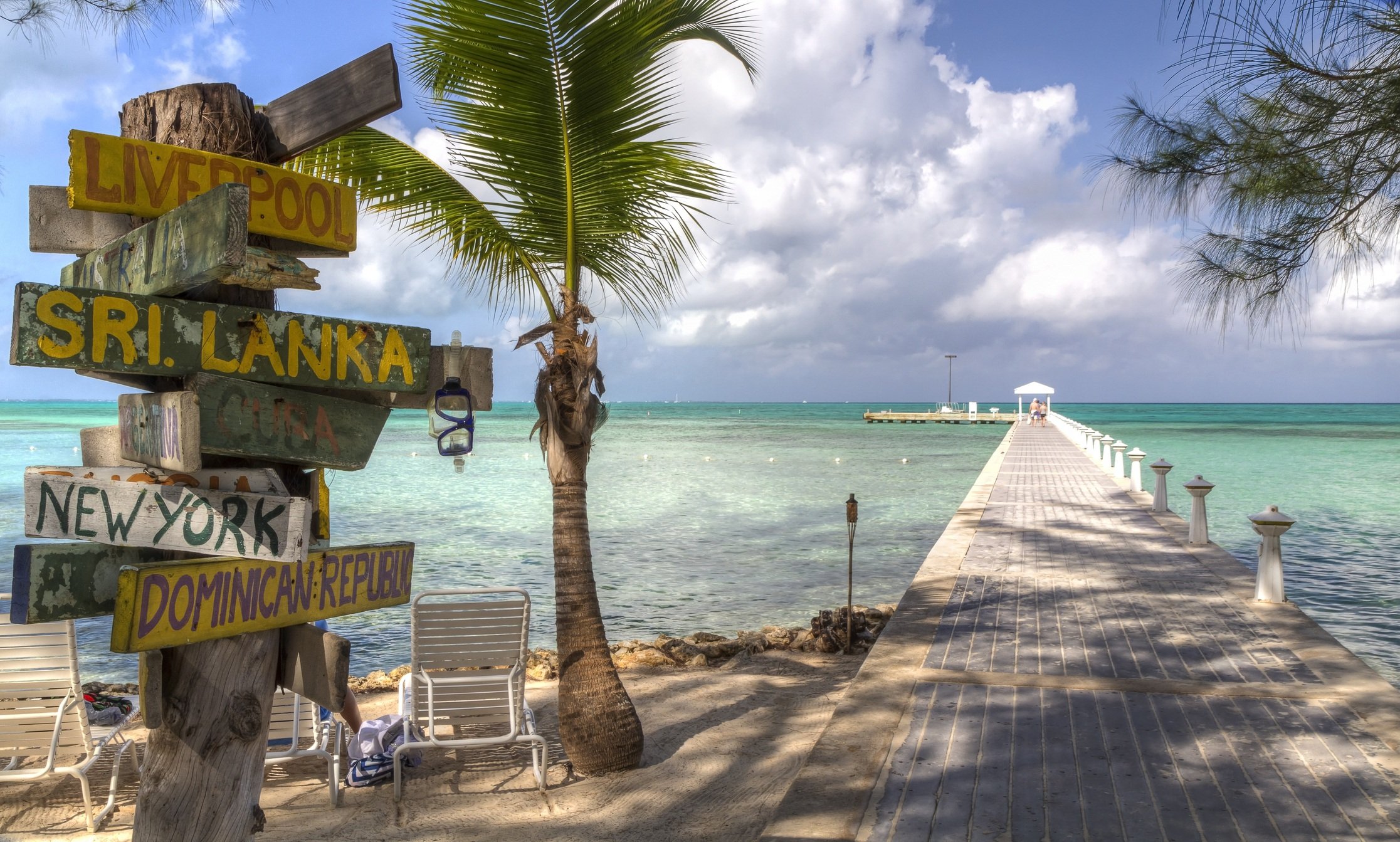 The three Cayman Islands, including Grand Cayman, saw no damage in the hurricanes, according to The New York Times. Grand Cayman, the largest of the Cayman islands and a British overseas territory, makes an especially popular tourist destination thanks to beautiful diving and numerous flights from the United States. Visit to enjoy colonial era ruins, beautiful beaches, and stunning coral reefs perfect for diving. You can also indulge with world-class dining and what Travel + Leisure characterizes as some of the most luxurious resorts in the Caribbean.
Haiti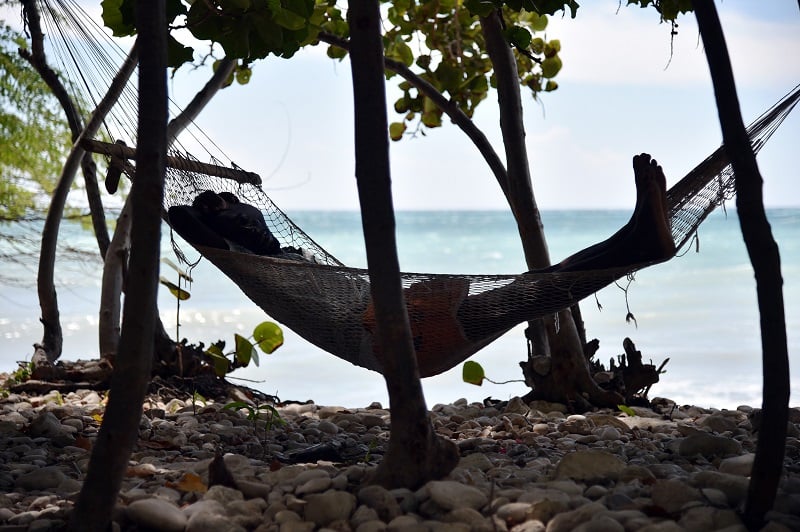 According to the New York Times, Haiti didn't sustain major damage in either hurricane. Haiti shares the island of Hispaniola with the Dominican Republic, which also emerged from both hurricanes mostly unscathed. You can visit Haiti to experience beautiful mountain landscapes and tourist hotspots such as Jacmel, Port-au-Prince, Cotes des Arcadin, and Cap Haitien. Historic landmarks dating to the 19th century are also popular destinations for tourists. Haiti welcomes visitors, as the nation is trying to revive its tourism industry despite the ravages of poverty and Hurricane Matthew last year.
Jamaica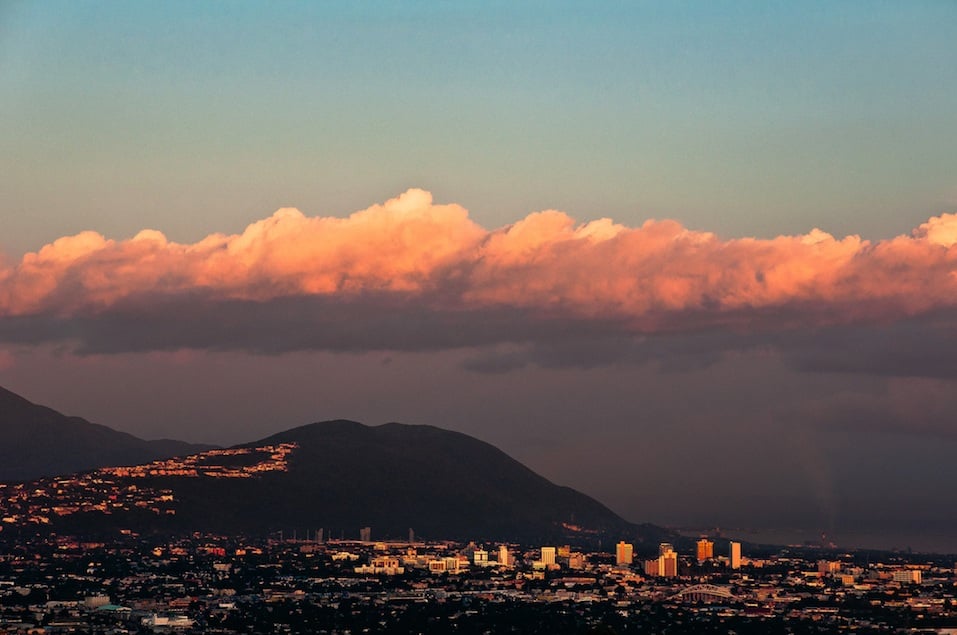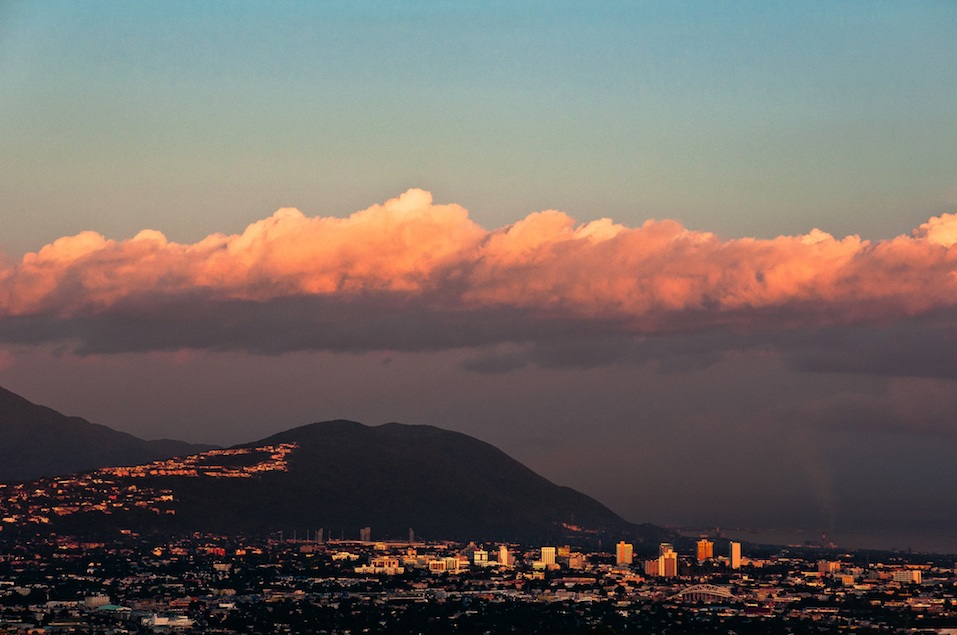 Jamaica is also open for business following the hurricanes, according to The New York Times. In fact, Condé Nast Traveler reports that it's "business as usual" in this lush island nation. You can plan to visit to enjoy miles of white sand beaches, rich culture, and indulgent dining.  Visitors to Jamaica enjoy lush rainforests, beautiful mountains, coral reefs, and gorgeous beaches. You'll find many luxe resorts in Montego Bay, where you can see British-Colonial architecture. Plus, the flight is just 3 and a half hours from New York.
St. Kitts and Nevis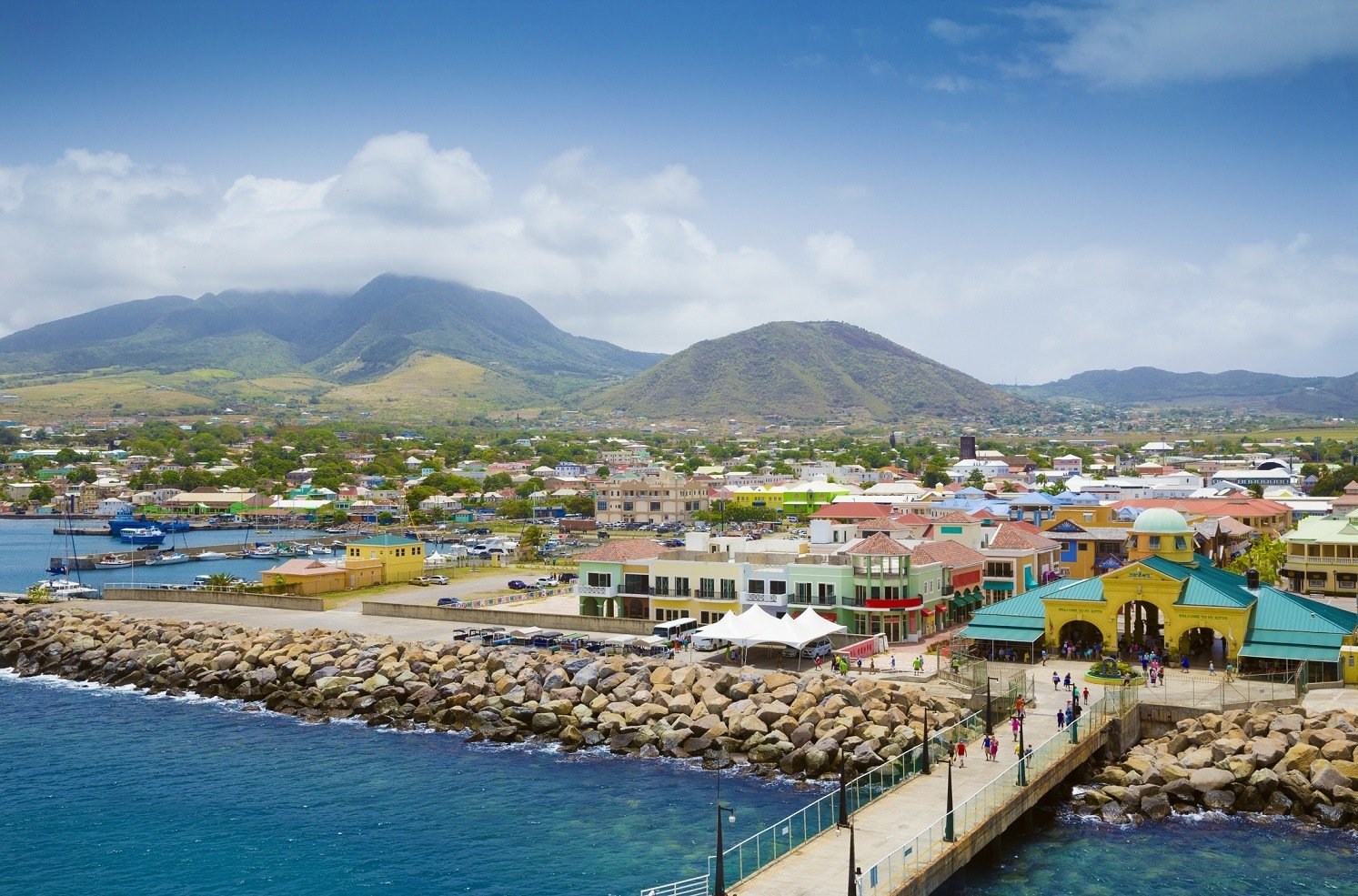 The New York Times reports that St. Kitts and Nevis emerged mostly unscathed from the two hurricanes. According to Condé Nast Traveler, this dual-island nation, located to the west of Puerto Rico, was relatively untouched and is welcoming visitors. Its international airport, as well as hotels and tourism operators, are open, and cruise ships are on their way.
Visit to see mountains and beaches, to visit the ruins of sugar plantations, and to hike around a dormant volcano. You can also enjoy sailing, fishing, and visiting Brimstone Hill Fortress.
St. Lucia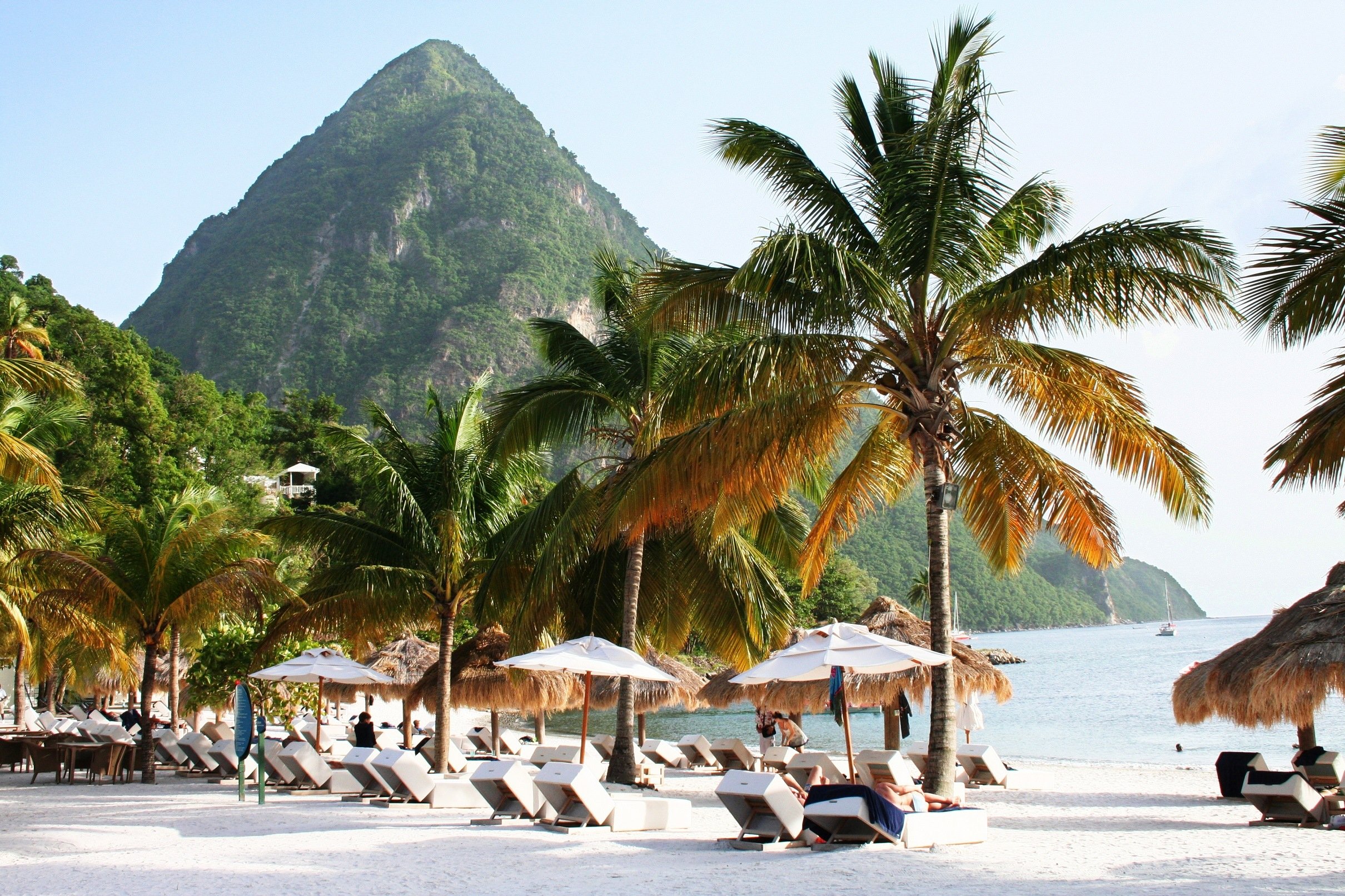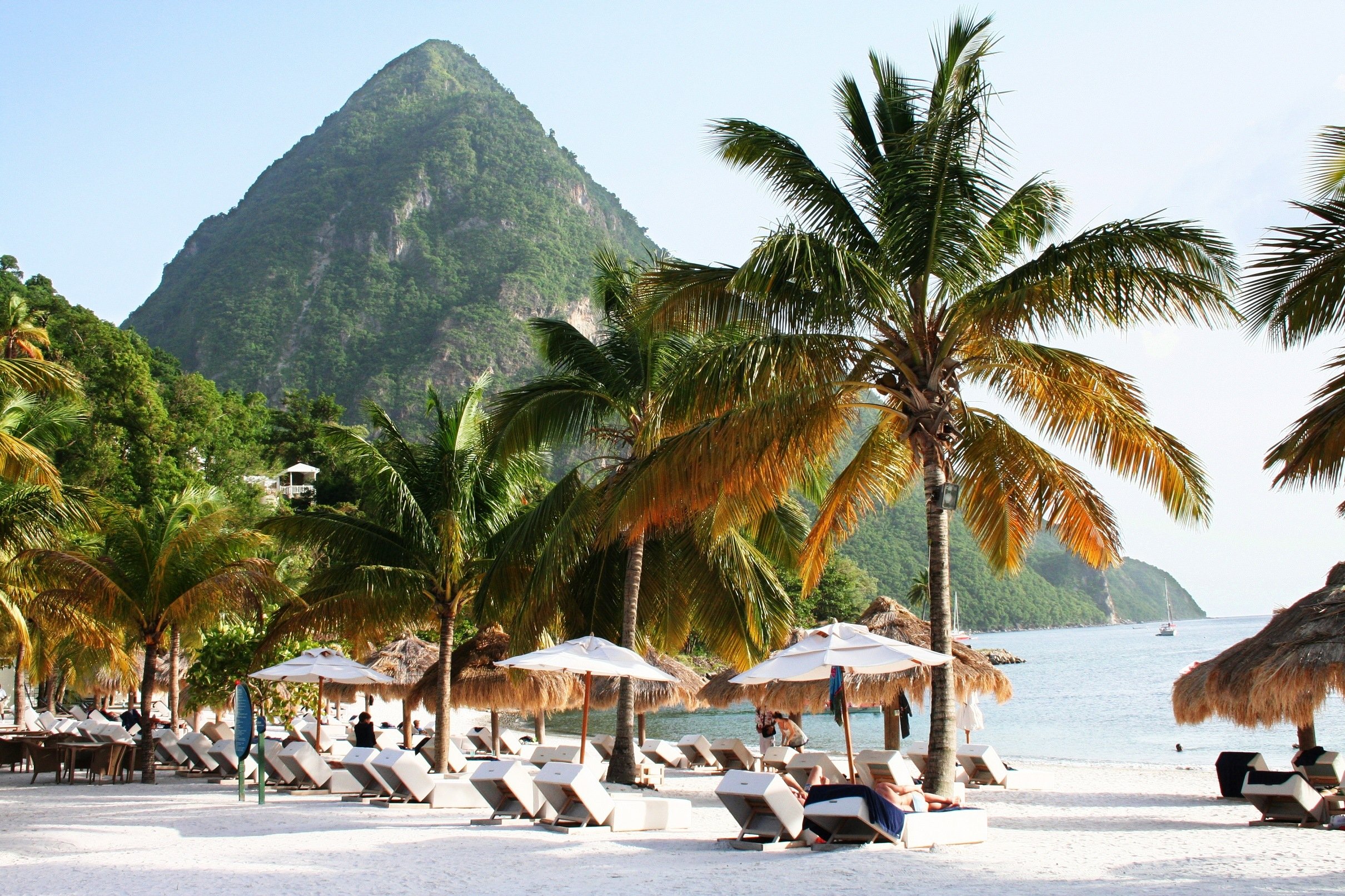 The New York Times reports that St. Lucia, like many other islands in the southern Caribbean, was not impacted by Irma or Maria. Brides.com reports that St. Lucia was "spared the brunt of Irma and Maria, whose outer bands touched the island but left no damage."
Resorts have returned to their normal operations, so you can visit the island nation to explore volcanic beaches, beautiful reef diving spots, and traditional fishing villages as soon as you wish. You can find nonstop flights to the island from New York or find a connecting flight in Miami.
How to help the islands that were affected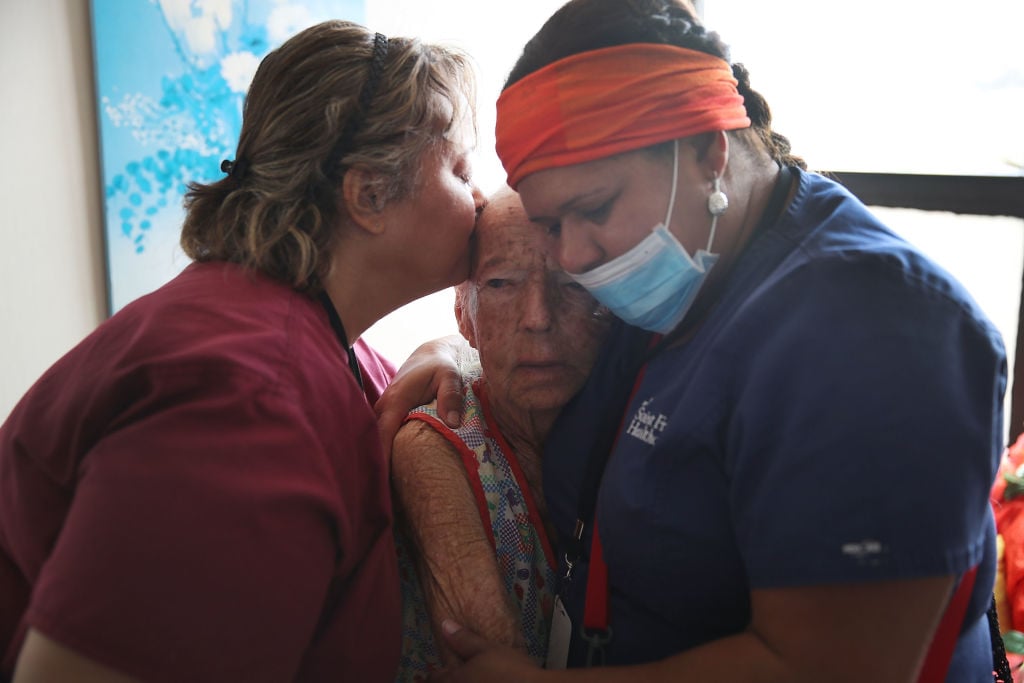 Cuba felt the brunt of Hurricane Irma, and Condé Nast Traveler reports that many parts of the island nation are still without power and running water. The New York Times reports that Puerto Rico and St. Croix served as relief hubs for their neighbors in the aftermath of Irma, but were subsequently devastated by Hurricane Maria. The hardest-hit islands, including Dominica, Puerto Rico, Barbuda, St. Martin, the British Virgin Islands, the U.S. Virgin Islands, and Cuba expect a slow and arduous recovery.
Time reports that you can help by donating money, crowdfunding campaigns for victims, volunteering, and spreading the word. Vox has some guidance and suggestions if you aren't sure where to start, and notes that you should do some research before donating to a group. Try to find groups with strong ties to their community, and look for organizations that are being held accountable for the funds that people donate.