You Won't Believe That These Cooking Shows Are Still on TV
There are always new cooking shows to capture your attention (and inspire your own adventures or misadventures in the kitchen). But some of the best cooking shows are the classics. Some of our favorite cooking shows have been on TV for years, even a decade or longer.
Read on to discover the cooking shows and food shows that you won't believe are still on TV.
15. Worst Cooks in America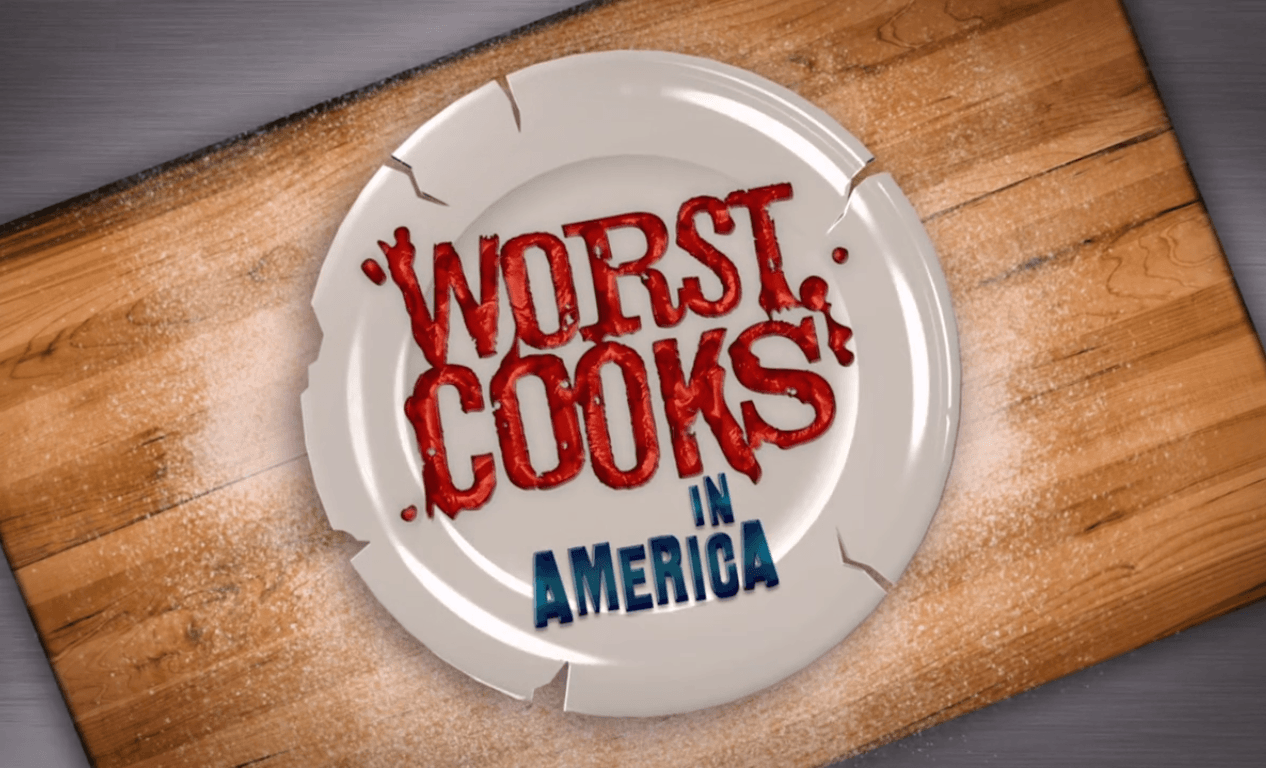 Since its 2010 debut, Worst Cooks in America has put its amateur contestants through a culinary boot camp. Anne Burrell and the other judges see the contestants level up their skills in a wide variety of basic cooking skills. The concept is pretty simple, but it's proven to be a big hit. And as TV Guide illustrates, you can still catch plenty of episodes airing on the Food Network.
Next: This show is a favorite for people who love sweets. 
14. Cake Boss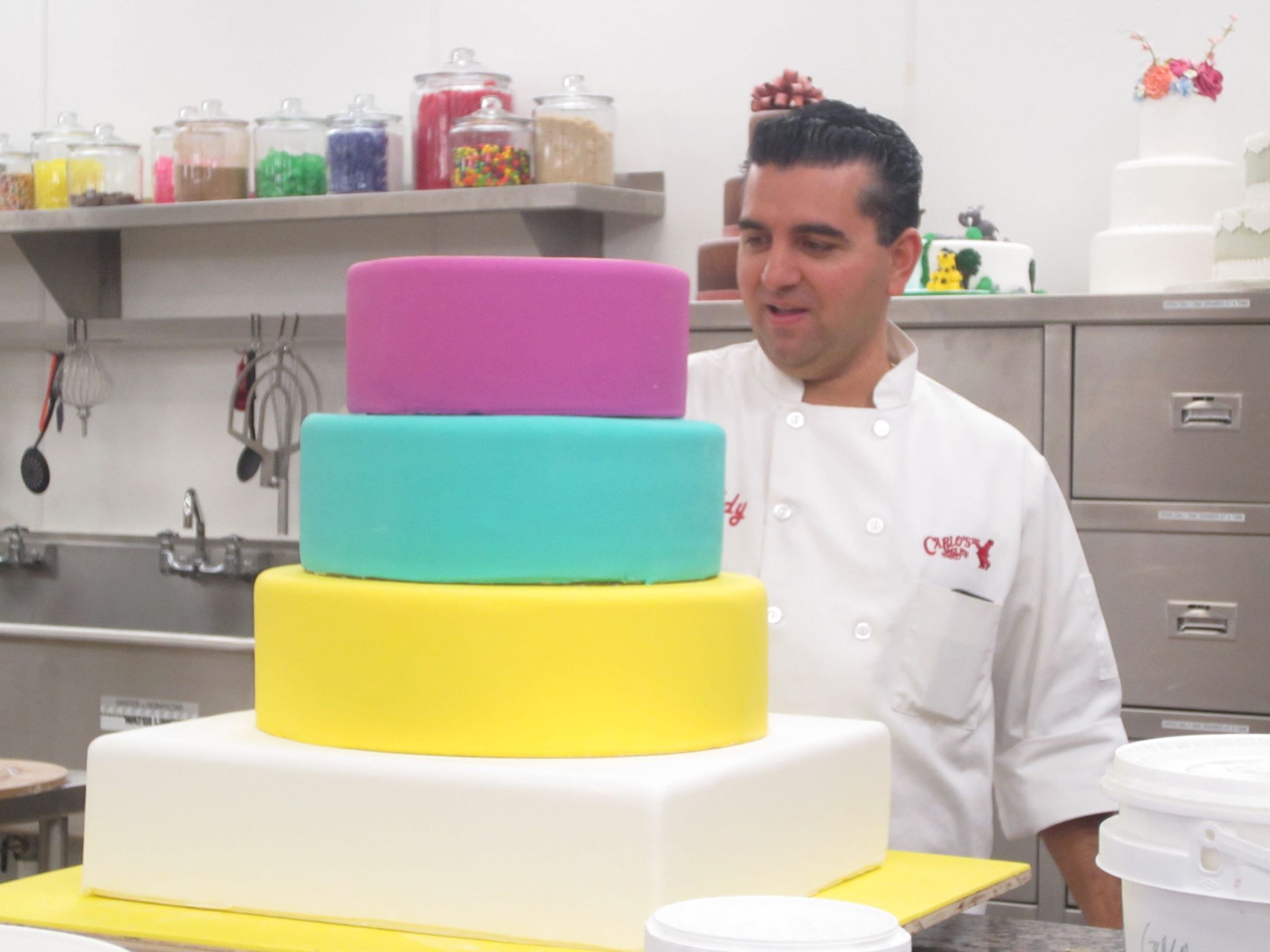 TLC's Cake Boss made its debut in 2009, and plenty of people fell in love with the behind-the-scenes look at Carlo's Bake Shop, a bakery owned by an Italian-American family in Hoboken, New Jersey. The show's title refers to Buddy, who leads the staff in creating extravagant custom cakes and treats. As TV Guide reports, you can see plenty of new episodes — as well as reruns — still on TV.
Next: This show remains one of our favorite cooking competitions. 
13. Chopped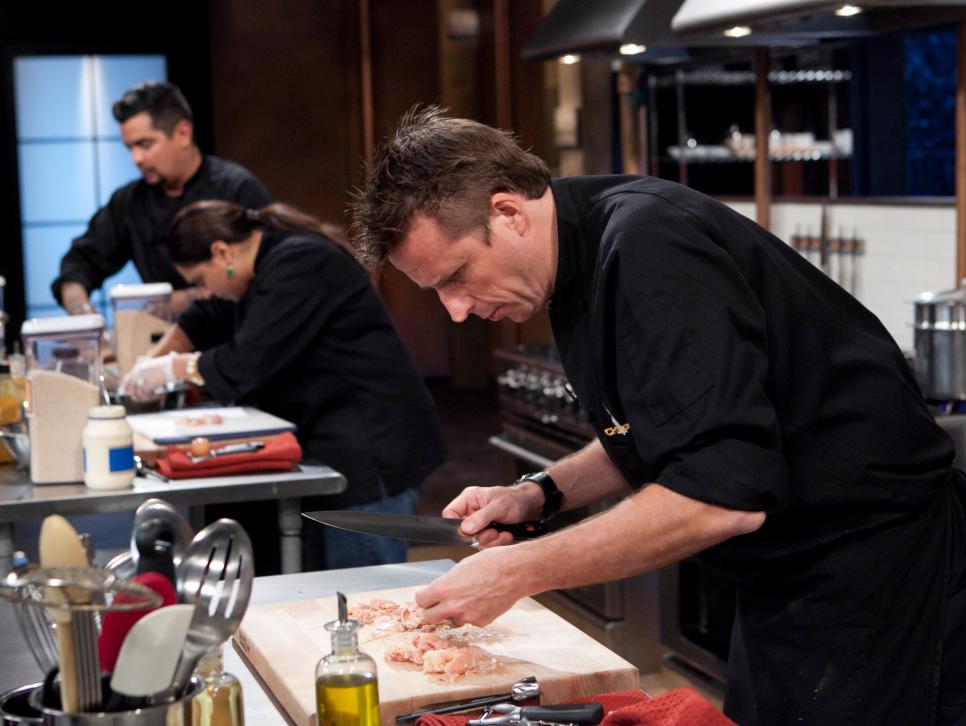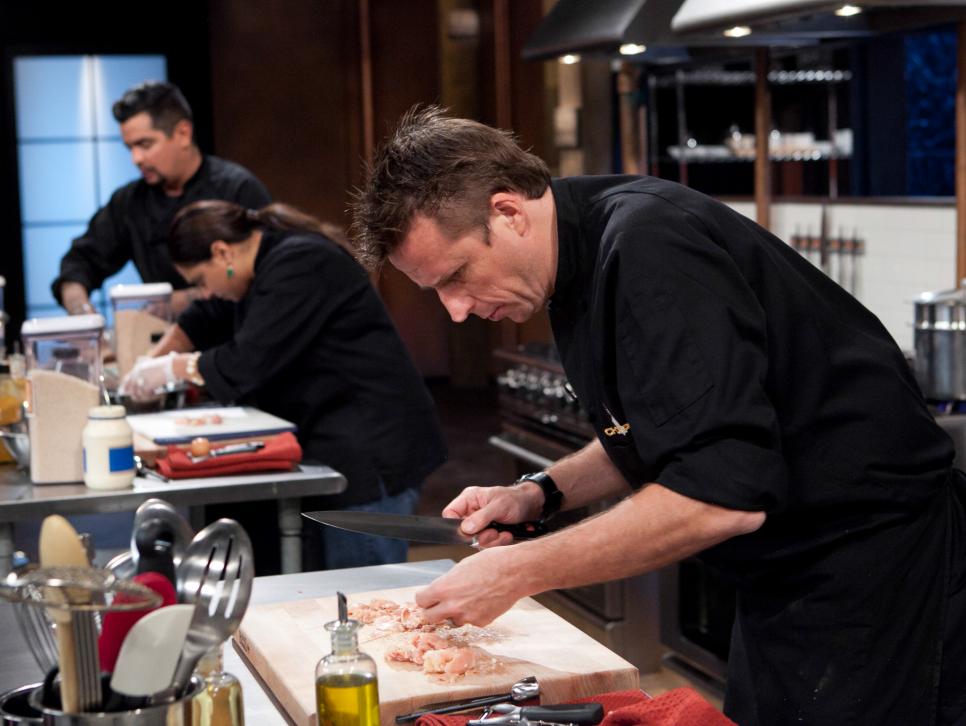 Ted Allen has hosted Chopped since its 2009 debut on the Food Network. This competition show pits four chefs against one another in a three-round contest. In each round, the chefs have to compete to create dishes using weird combinations of even weirder ingredients. The premise remains pretty simple. But the challenges — and the mystery basket ingredients — always offer something novel. As TV Guide reports, there are always plenty of episodes on TV.
Next: This may be one of the most controversial cooking shows. 
12. Diners, Drive-Ins, and Dives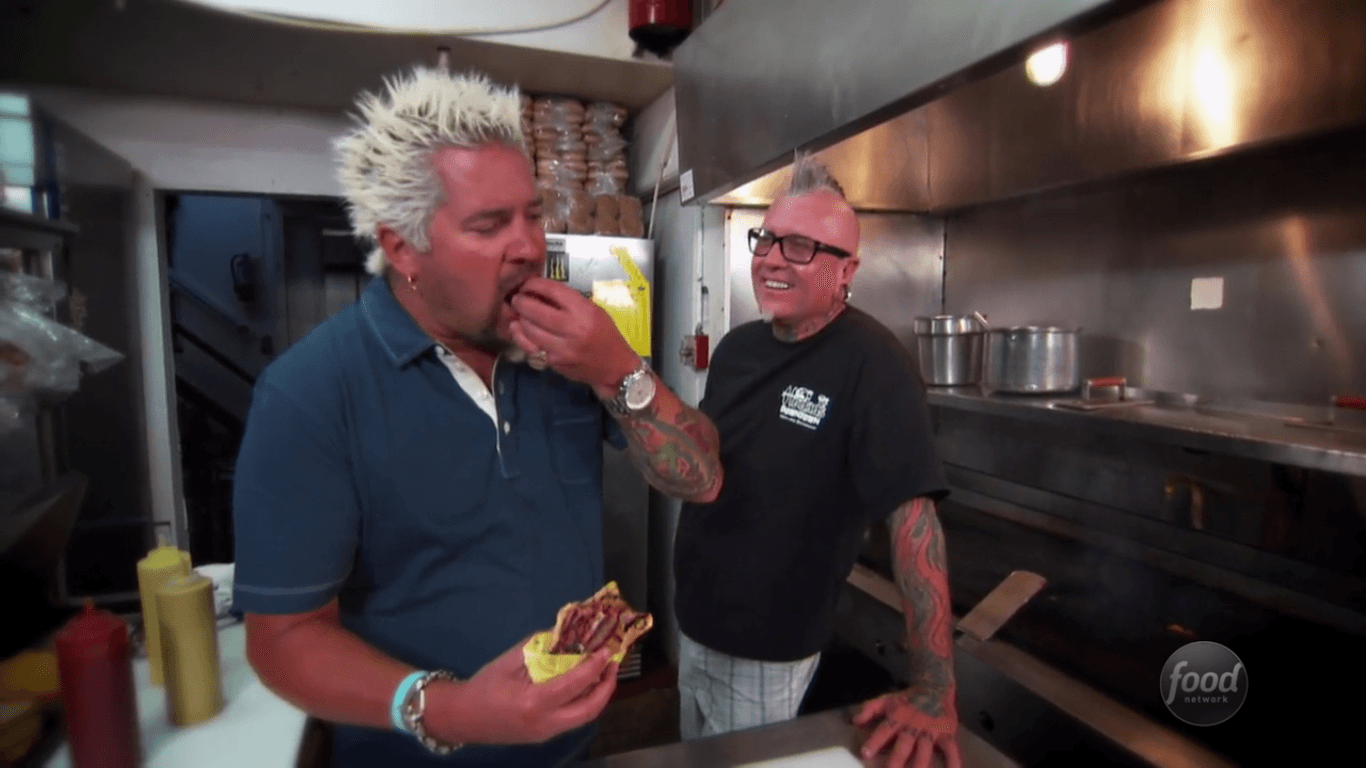 Guy Fieri has been filming "Triple D" since 2006, according to The Huffington Post. The show actually premiered in 2007. And ever since, Americans have been divided as to whether they love or hate Guy Fieri and the foods he promotes, the catchphrases he coins, and the types of establishments he frequents. But you can't deny that Diners, Drive-Ins, and Dives remains a hit. Even when there aren't new episodes airing, you can find plenty of reruns to get your Fieri fix.
Next: This show has become a classic. 
11. Top Chef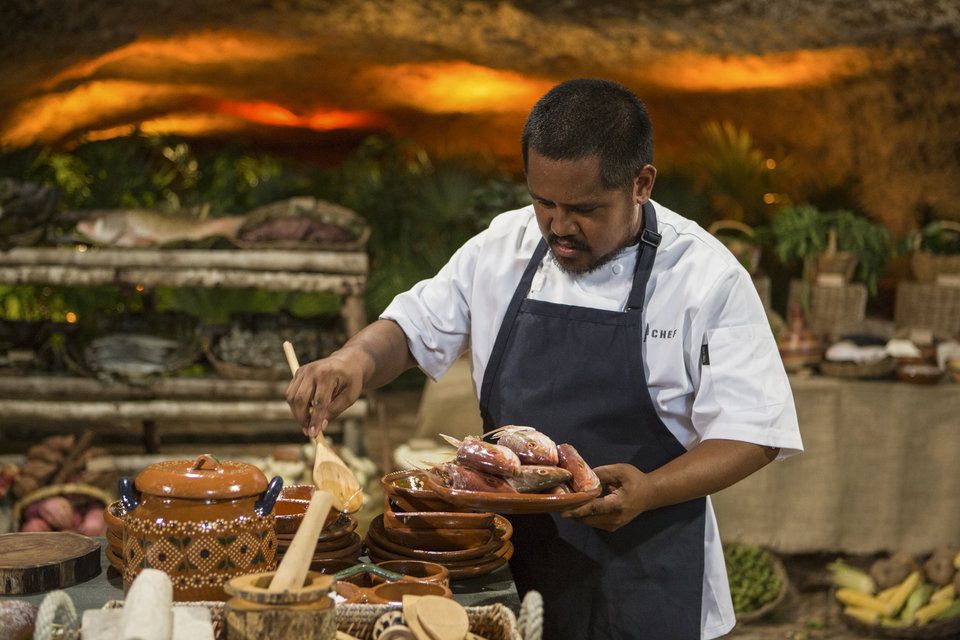 The Huffington Post reports that Top Chef premiered on Bravo in 2006. Like some of the other enduring classics among cooking shows, this one features competitions that pit chefs against one another in a variety of challenges. You can watch both reruns and new episodes of Top Chef on Bravo, or stream it on one of the many streaming services recommended by TV Guide. And if that's not enough Top Chef for you, the Post notes that "besides the original, Top Chef spinoffs have included Top Chef Masters, Top Chef Just Desserts, and the in-the-works Top Chef Juniors."
Next: It's not technically a cooking show, but it's one of the most iconic food shows on TV. 
10. Bizarre Foods with Andrew Zimmern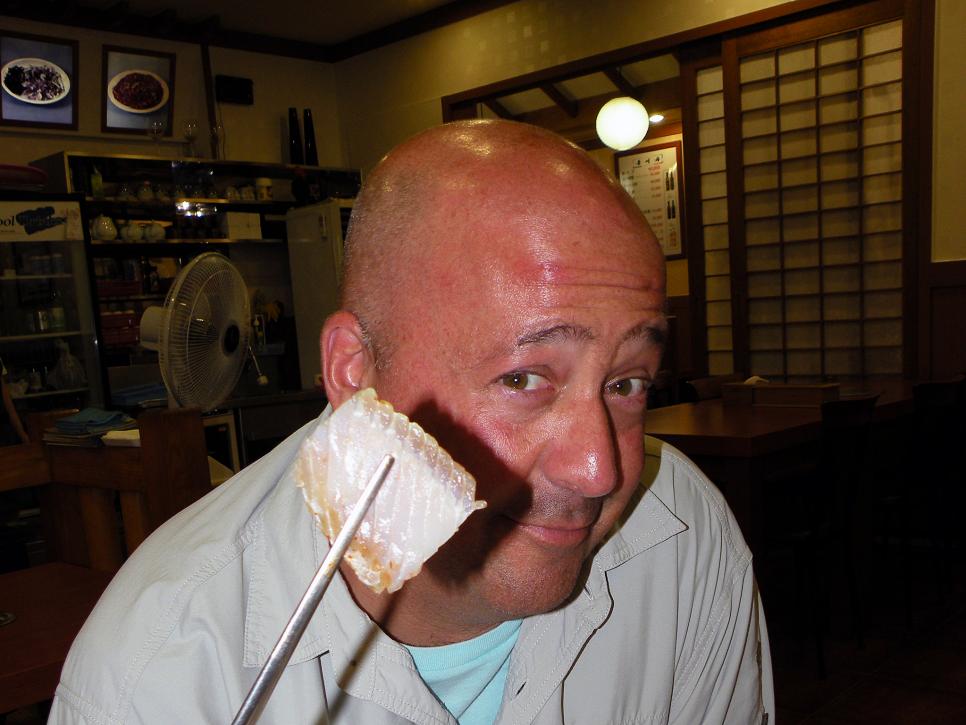 Andrew Zimmern's Bizarre Foods made its Travel Channel debut in 2006 — long enough ago that the show probably numbers among the longest-running food shows. The series spotlights rare, weird, or potentially deadly foods featured in regional cuisines around the world. Zimmern not only traces how people procure these foods — but also tries just about everything himself. The Travel Channel still produces new episodes of the show. And as TV Guide reports, reruns remain plentiful, too.
Next: Everybody loves the host of this cooking competition. 
9. Hell's Kitchen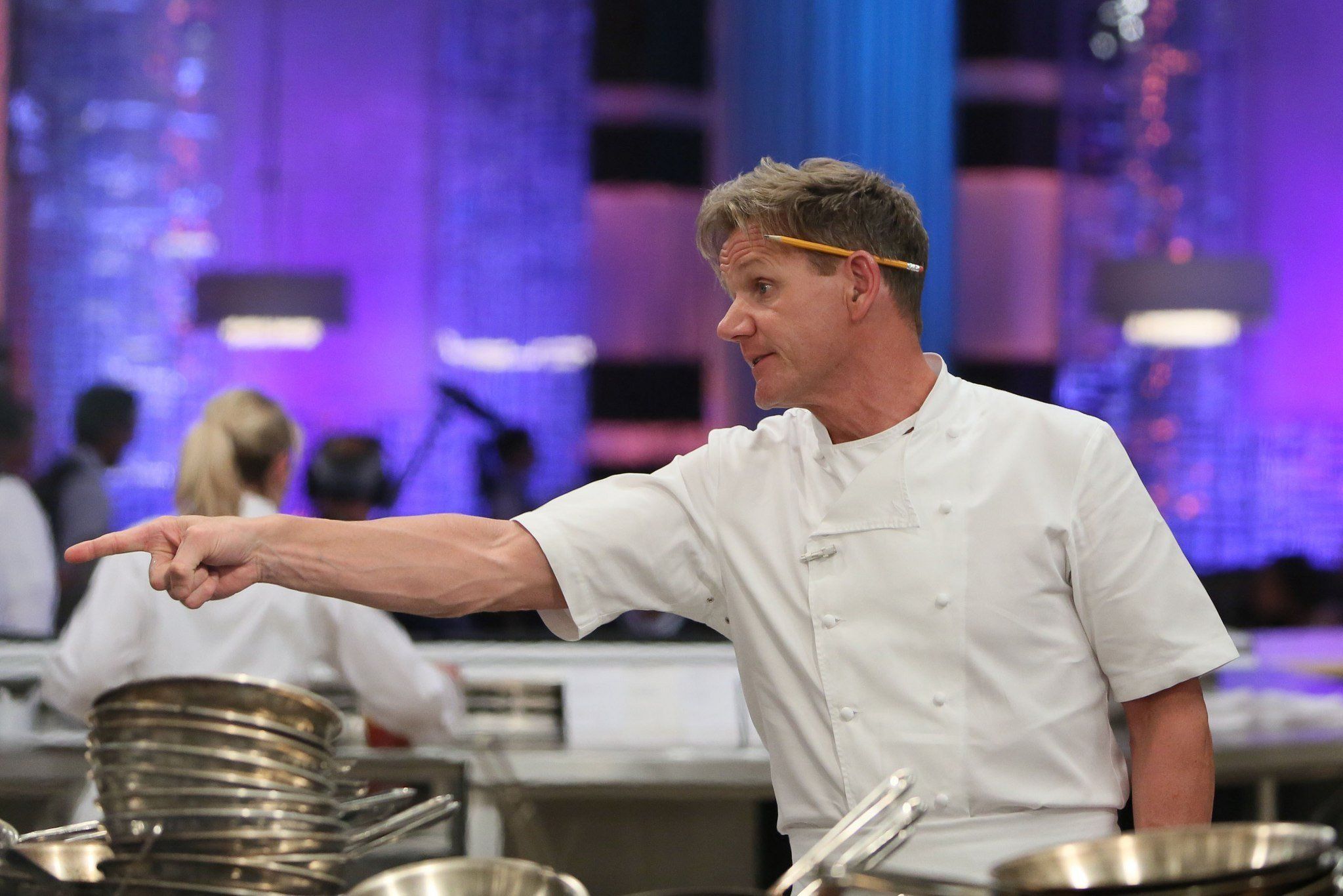 Gordon Ramsay's Hell's Kitchen debuted in 2005 as an American spinoff of a British series of the same name. Ramsay hosts a competition between two teams of chef, who want a job as head chef at a restaurant. As a host, Ramsay has become famous for his brutal critiques (which he also dishes out to his followers on Twitter). The seventeenth season of the show premiered late in 2017. And while reruns aren't as plentiful as they used to be, TV Guide recommends catching Hell's Kitchen on your favorite streaming service.
Next: This show actually began as a spinoff from a Japanese series. 
8. Iron Chef America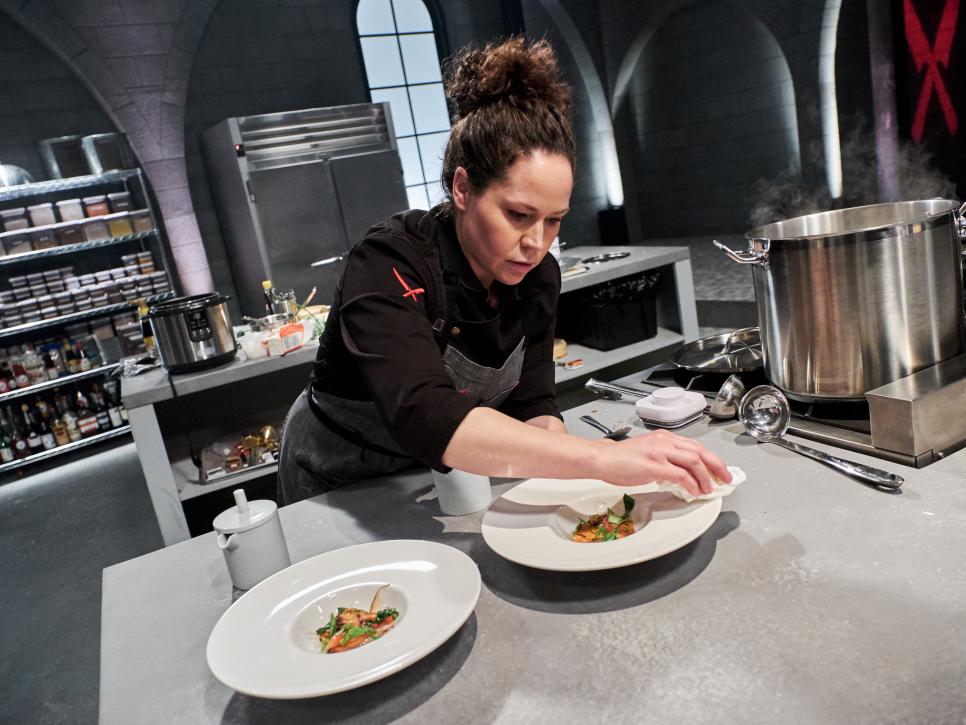 The Iron Chef you know actually came about as a spinoff from a Japanese show. The Huffington Post reports that international chefs began battling it out on the original series in 1993. That original, Japanese show only filmed through 1999. But the spinoff, Iron Chef America, premiered in 2005, and has most recently returned as Iron Chef Showdown. As TV Guide notes, reruns remain plentiful between new episodes of the show.
Next: Who doesn't love watching this show? 
7. Barefoot Contessa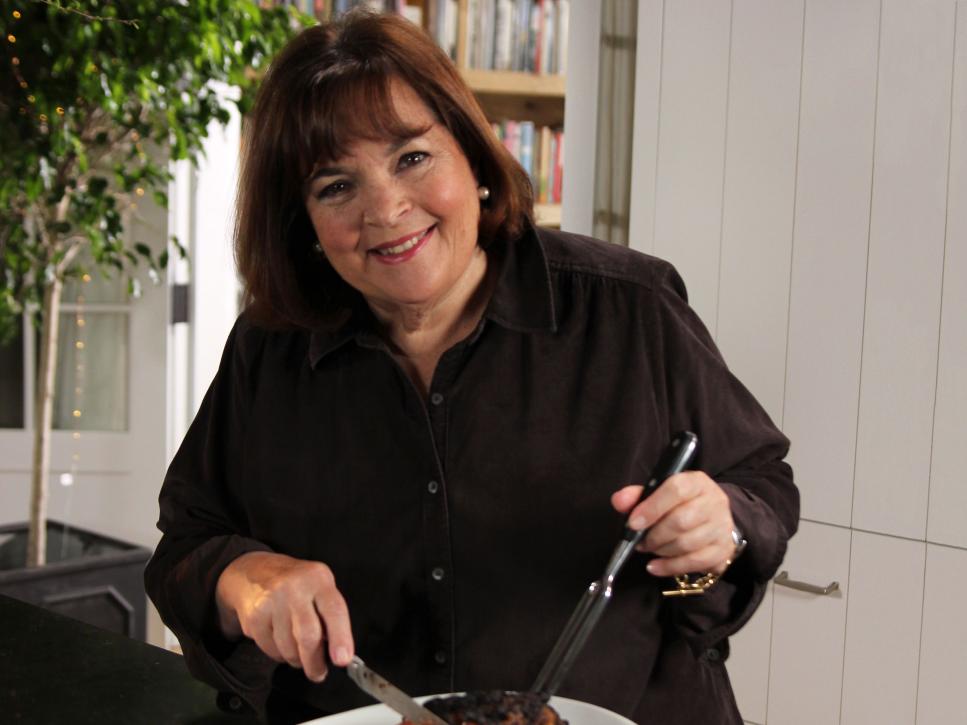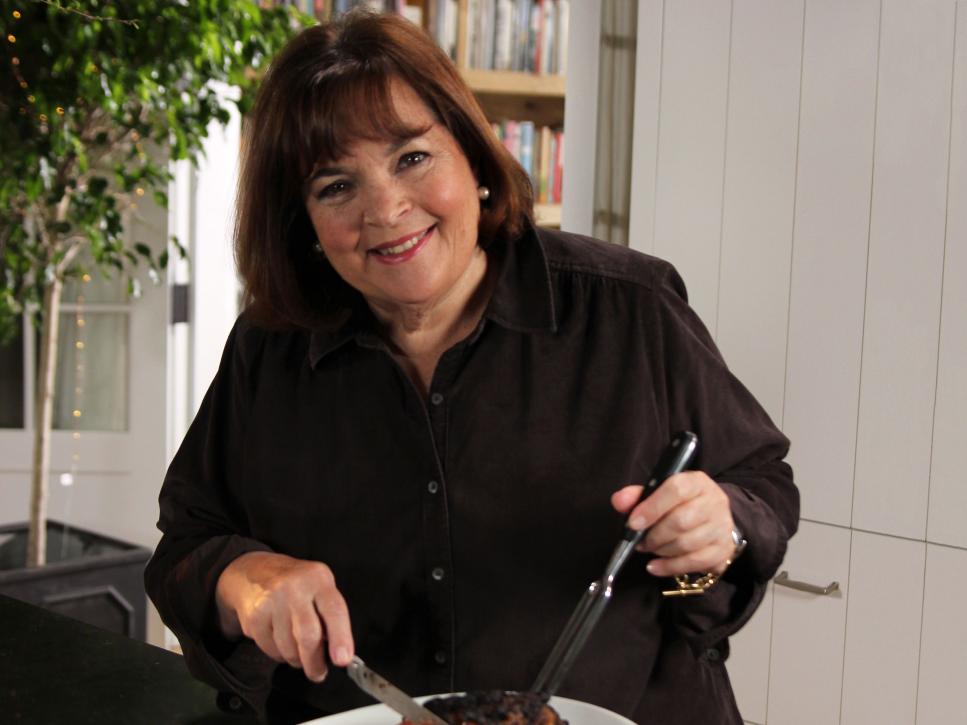 Ina Garten's Barefoot Contessa premiered in 2002 on the Food Network. From the beginning, viewers have loved her for her impeccable standards, her soothing demeanor, her sweet marriage, and even the impractical habits she indulges in just about every episode. As TV Guide illustrates, you can catch numerous reruns of the many seasons of Barefoot Contessa. And there may even still be more new episodes to come, as Garten was still filming new episodes as recently as 2016.
Next: People love the practical premise of this show. 
6. 30 Minute Meals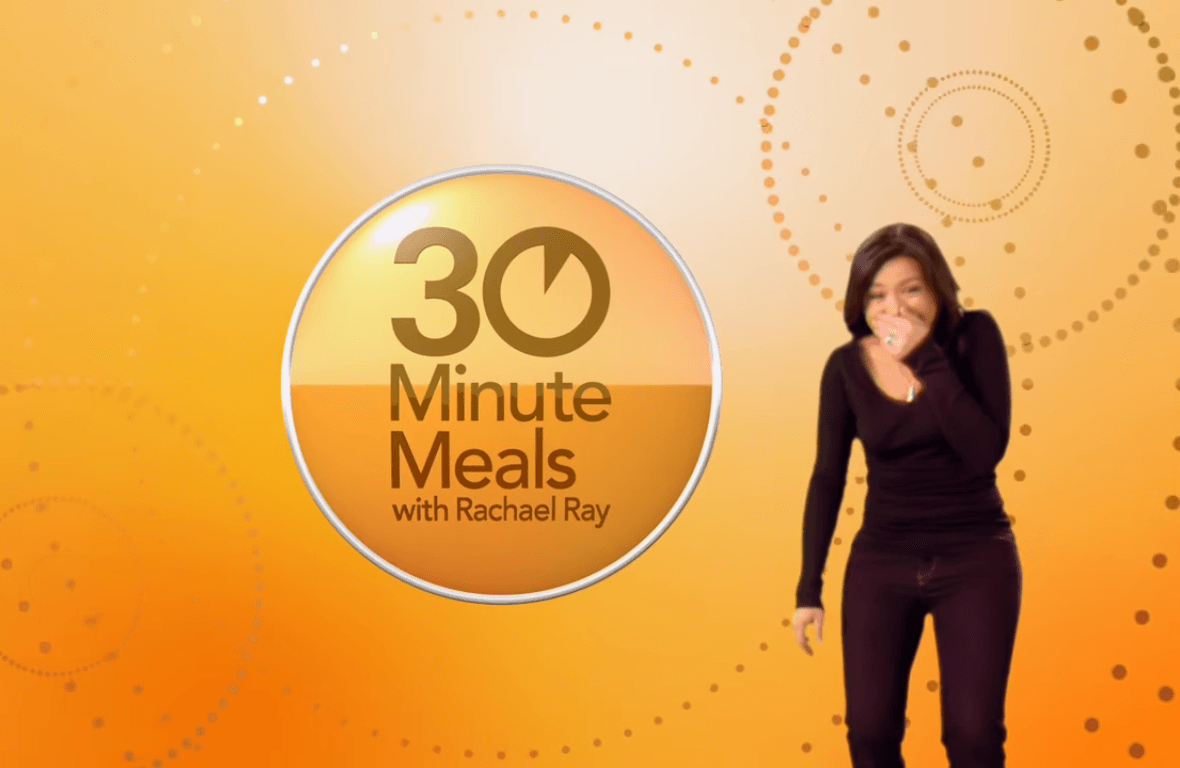 Rachael Ray's 30 Minute Meals debuted in 2001.  The premise of the show is pretty useful (and helpful). Ray uses the 30-minute runtime to cook a meal, often doing at least some of the preparation in real time. Especially for viewers who don't have a lot of time to spend in the kitchen, the show offers plenty of inspiration for getting a meal together in record time. Traditional re-runs may not be particularly plentiful, but TV Guide notes that you can watch the show on Amazon.
Next: Viewers who like going behind the scenes have loved this show. 
5. Unwrapped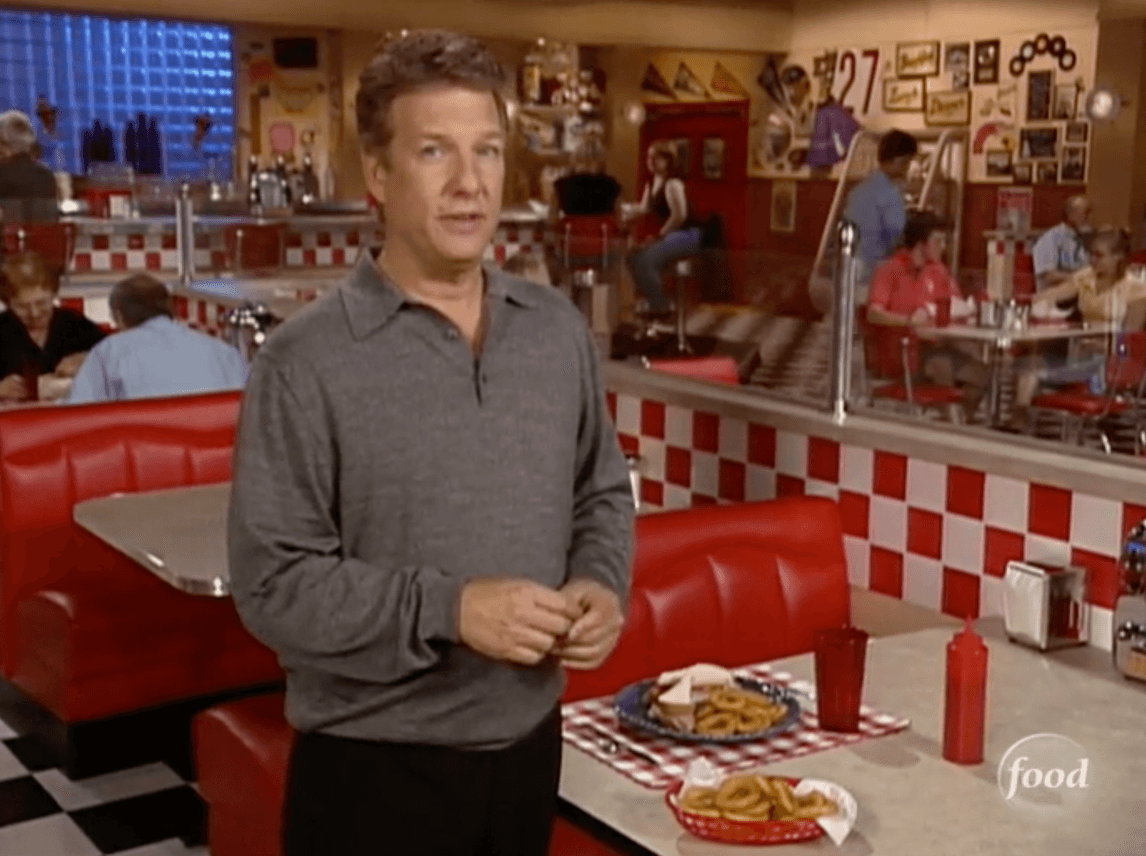 The Huffington Post reports that this behind-the-scenes show has been on the air since 2001, when host Marc Summers began taking viewers on factory tours of the manufacturers of candy, snacks, cereals, TV dinners, and other foods. It ran for 10 years, until 2011. And in 2015, a revival series called Unwrapped 2.0 began to air as well. TV Guide reports that you can watch the show on Amazon.
Next: This classic show still numbers among our favorites. 
4. Good Eats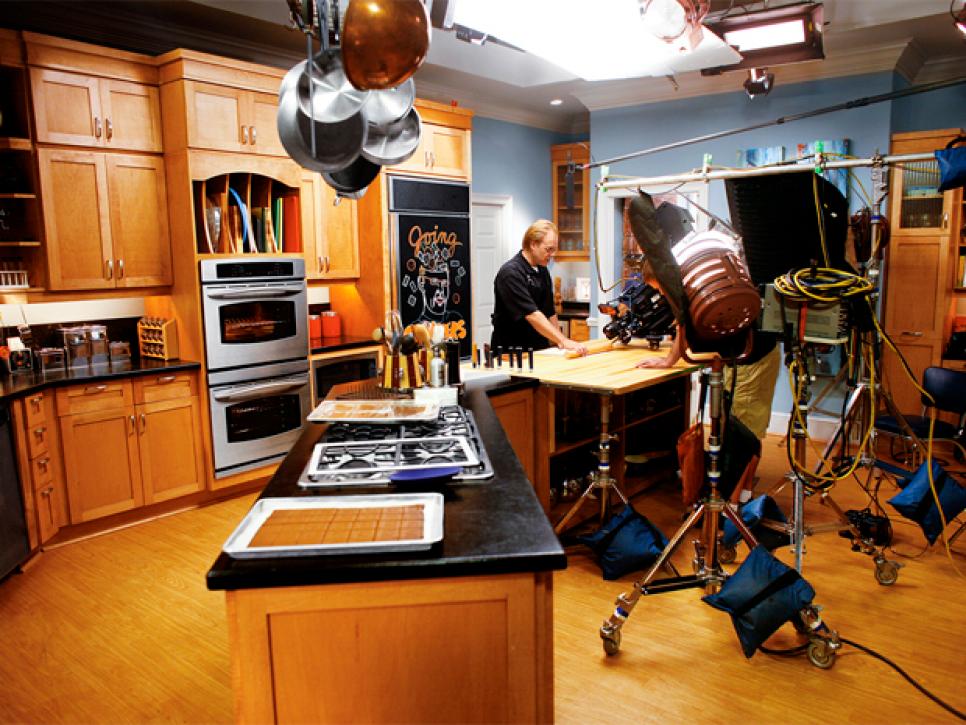 Good Eats isn't in production anymore, but you'll still find plenty of reruns on TV. The show focuses on the science and technique (and sometimes the equipment) behind the making of popular dishes. Tasting Table noted that Good Eats ran for an eye-popping 14 seasons, making it one of the longest-running Food Network shows, and is getting a sequel of sorts. TV Guide recommends watching the show on your choice of streaming service.
Next: 
3. Ciao Italia with Mary Ann Esposito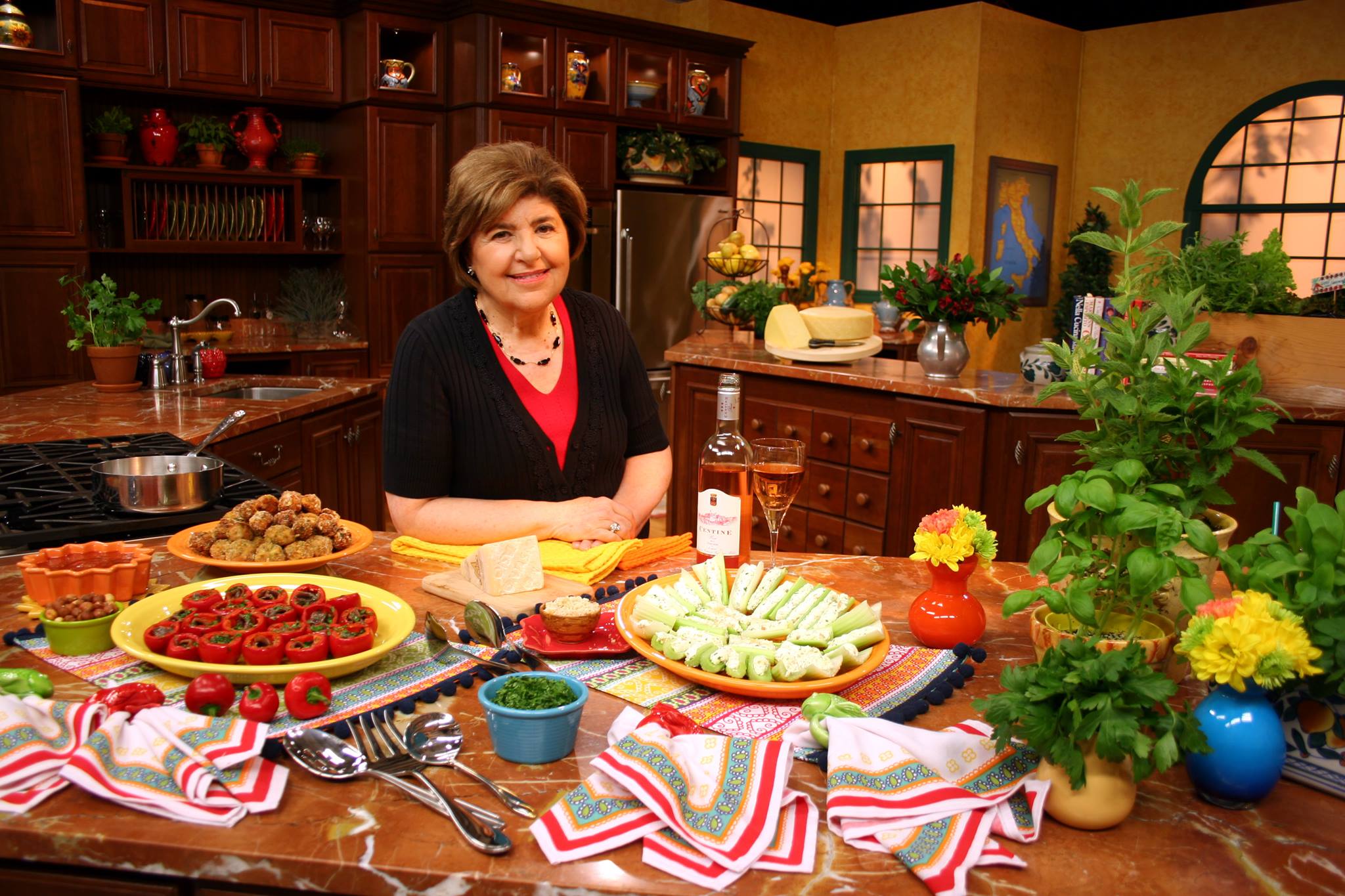 Mediaite reports that the honors for the longest-running cooking show goes to Ciao Italia with Mary Ann Esposito, which debuted in 1989. Esposito is an American chef who actually had two grandmothers who worked as professional chefs. Esposito herself has written more than a dozen cookbooks. And according to her show's website, there have been 26 seasons of Ciao Italia with Mary Ann Esposito, which you can catch on PBS.
Next: The production quality definitely didn't make this show a favorite.
2. Cookin' Cheap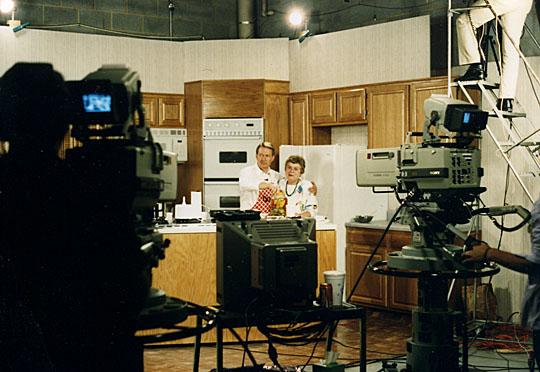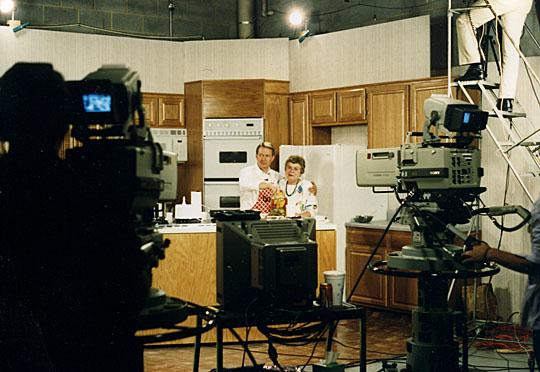 There may not be any new episodes of Cookin' Cheap. But you can still catch PBS reruns of this show, which The New York Times reports ran from 1981 to 2002. The Times actually praises the show, which originated at a public television station in Virginia, as a "monument of cooking-show greatness." Though the food, the hosts, and the boring prep work don't make for glamorous television, the Times argues that the camaraderie between amateur hosts Laban Johnson and Larry Bly creates "a surreal parody of a cooking show that is also a heartfelt display of genuine Southernness."
Next: You can still catch episodes of this decades-old show. 
1. The French Chef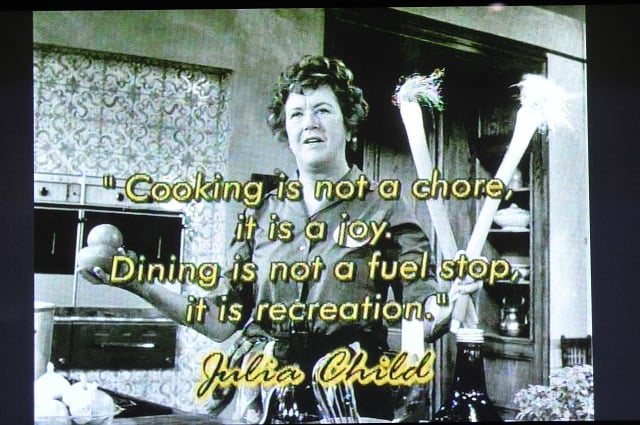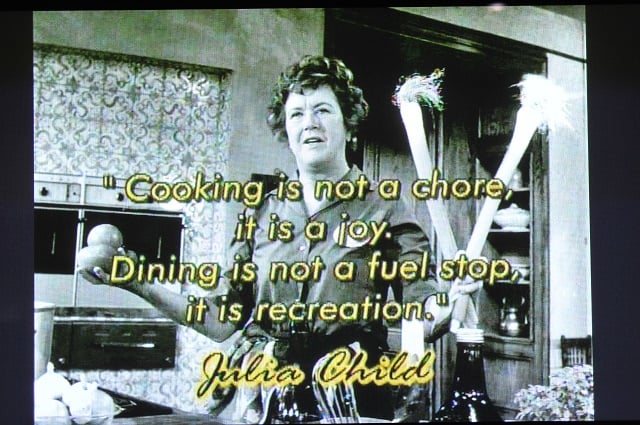 If you love cooking, then you need no introduction to Julia Child, the American chef behind the book Mastering the Art of French Cooking. You can still buy her books. But did you know that she created a TV series, The French Chef, that earns a place on the list of the longest-running cooking shows, since it ran for 10 years between 1963 and 1973. The show still occasionally runs on PBS, a pretty impressive feat for one of the first-ever cooking shows.
Read more: The Most Hated Celebrity Chefs
Check out The Cheat Sheet on Facebook!