You'll Never Believe How Many New York City Properties Have Donald Trump's Name on Them
In 19 countries, the Trump Organization, President Donald Trump's company, which is he the president of, owns properties, according to Curbed New York. The company has offices in New York City and owns a shocking number of properties in the city.  See how many properties have Donald Trump's name on them — in shiny gold letters — ahead.
Trump International Hotel & Tower New York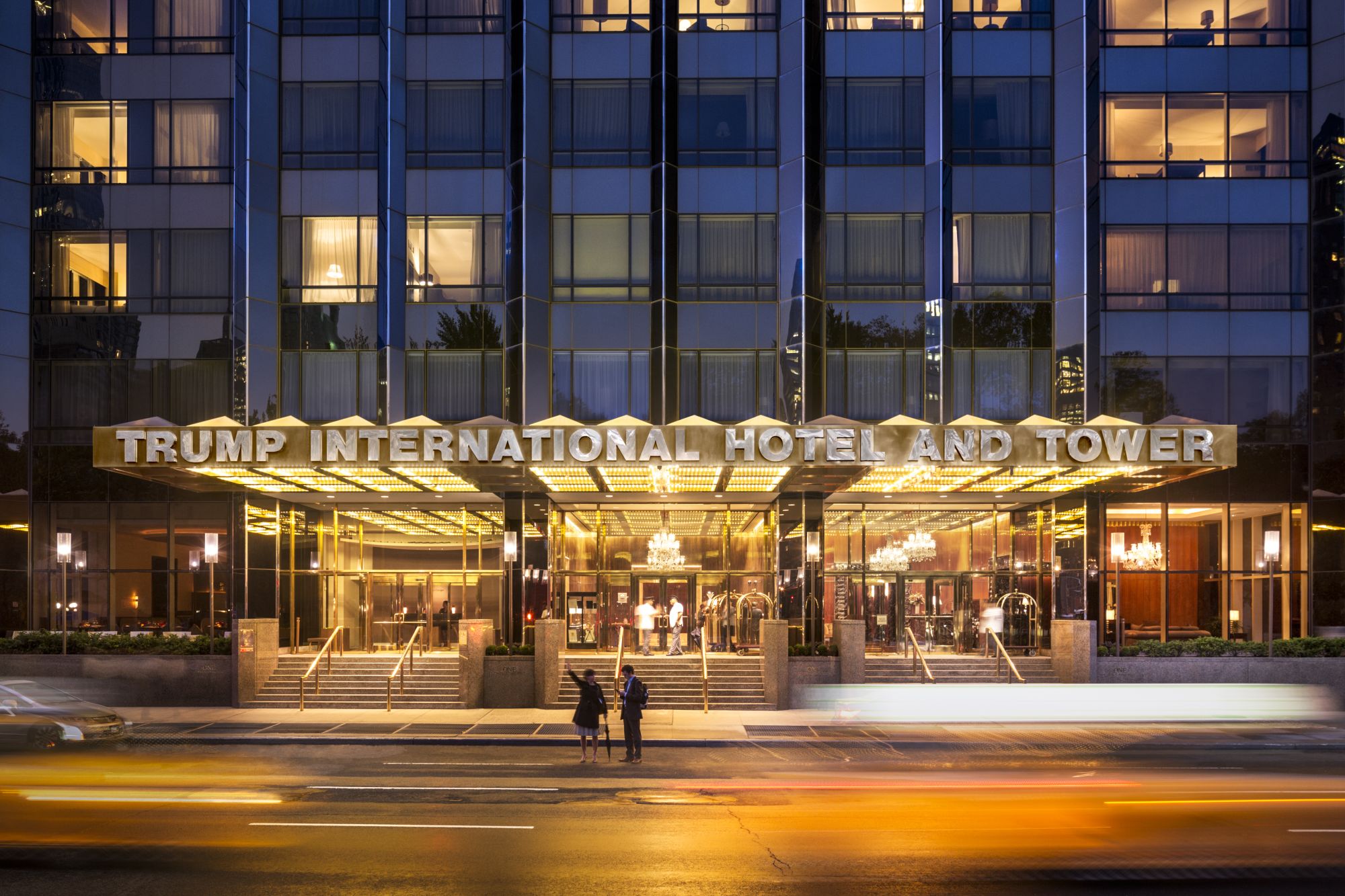 The Trump International Hotel is a five-star hotel standing 52 stories high, according to the hotel's website. Recently, a group of artists called, Indecline, transformed one the hotel rooms as part of an art installation. The group used temporary wallpaper, a Donald Trump impersonator, and live rats, according to Page Six.
Hint: People don't want to live in Trump Tower.
Trump Tower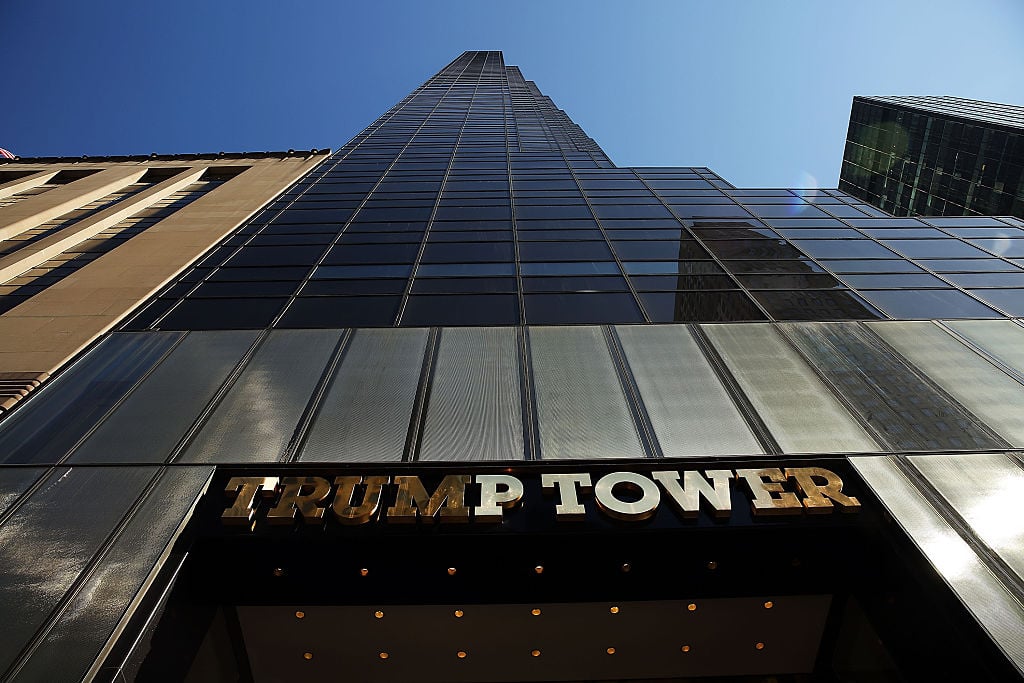 Upon completion in 1983, Trump Tower became the tallest glass building in Manhattan, standing over 600 feet tall, according to StreetEasy. The building offers both residential and commercial spaces. As of late, Trump Tower is having issues with vacancies. There are at least 21 apartments for sale or rent.
Hint: Trump owns what used to be a historic hotel.
610 Park Avenue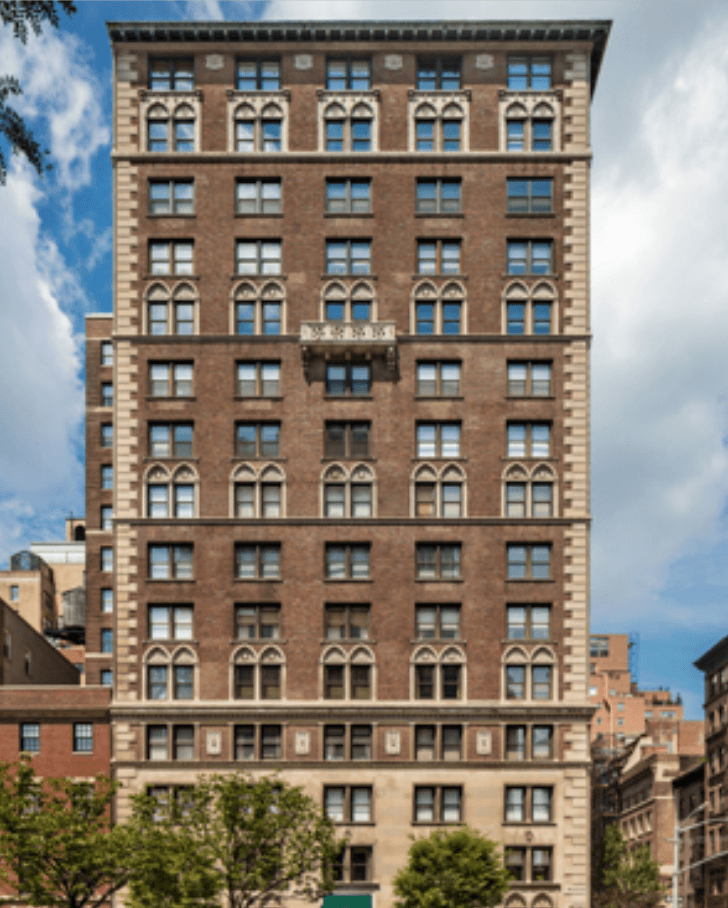 This Upper East side location used to be home to the historic Mayflower Hotel, according to Curbed New York. Chef and restaurateur, Daniel Boulud, lived in a 2,500 square-foot condo in the building, and still has a restaurant (more affordable NYC eats, here) on the first floor. The founder of Nautica, David Chu, used to call this address home too.
Hint: One former resident gleefully left the Trump Palace.
Trump Palace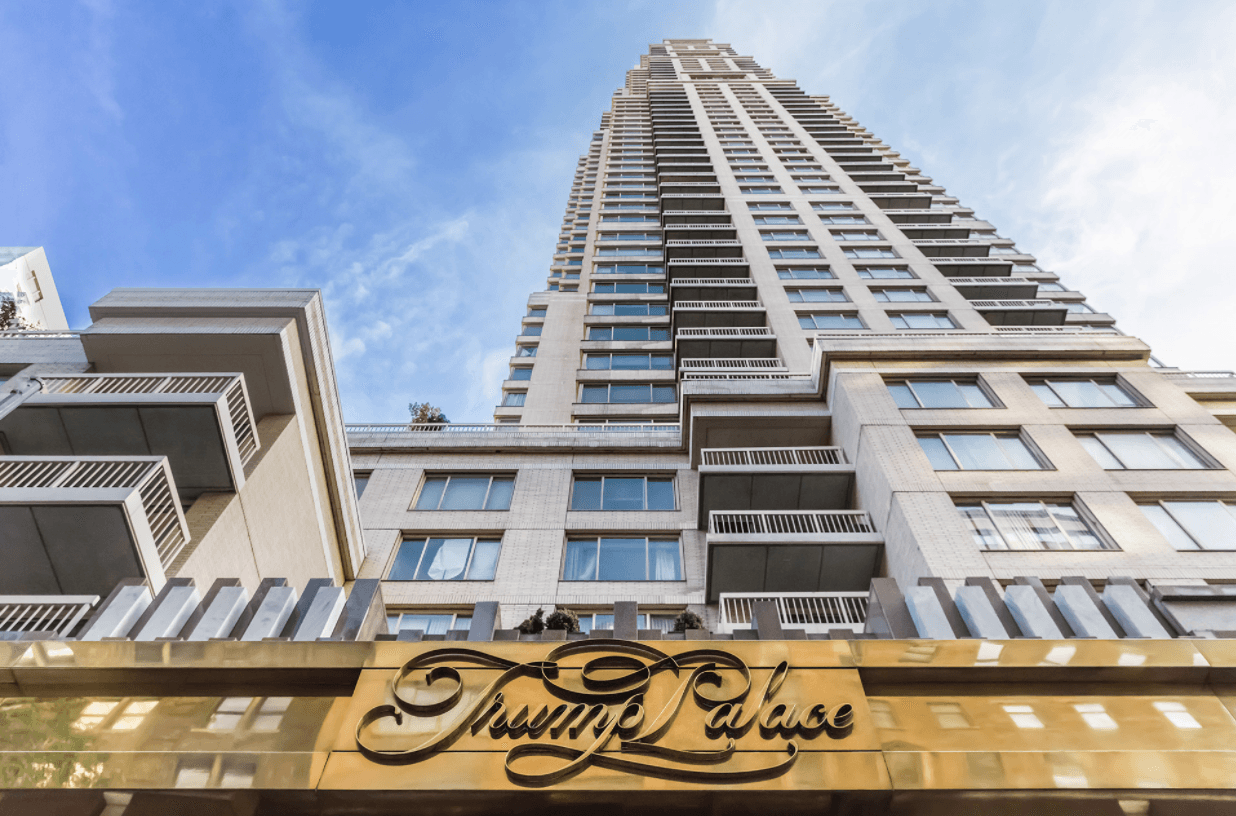 The "tallest building above 60th Street on the east side of Manhattan," is Trump Palace, according to StreetEasy. The building has condos, apartments, and a garden park, according to Trump.com. "I got out with 90% of my money and 100% of my soul!" Keith Olbermann, former tenant known for his political and sports commentary, tweeted in 2016.
Hint: A former player for the Yankees lived here.
Trump Park Avenue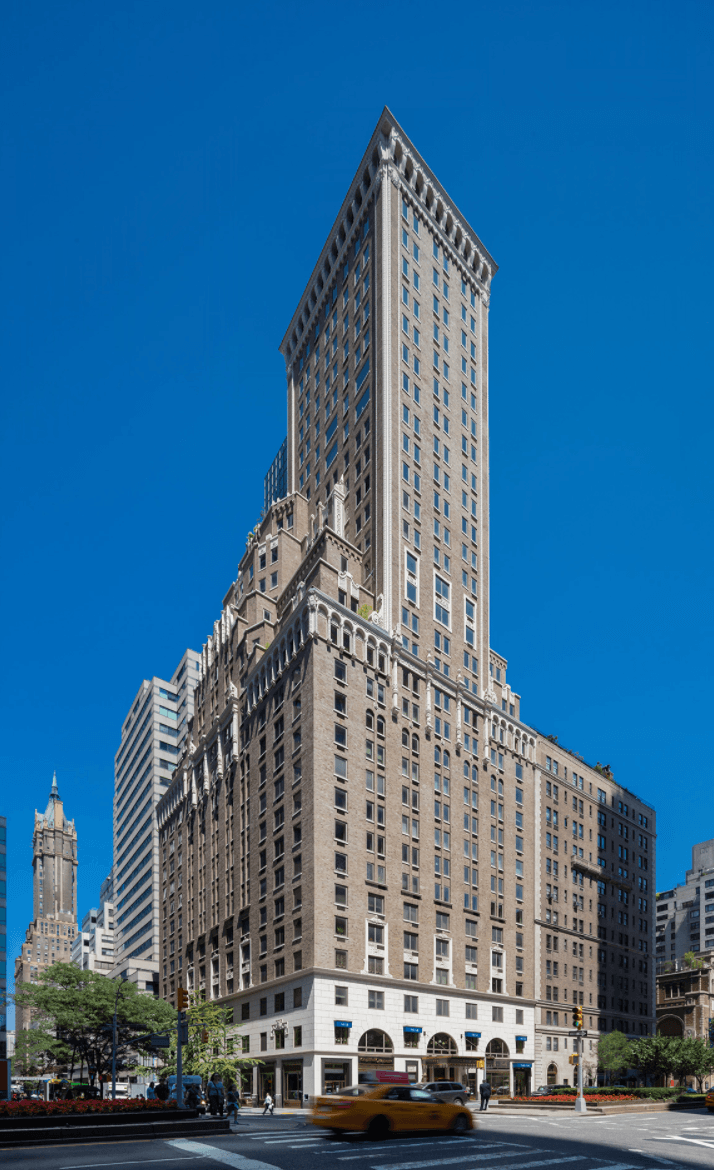 If Trump Palace isn't your cup of tea, try Trump Park Avenue. The building on the Upper East Side boasts some of the most expensive real estate, according to Curbed New York. The structure built in 1929, received an overhaul in 2002 but retains its pre-war architectural charm. Alex Rodriguez is a former tenant.
Hint: Tenants sign a petition to get Trump's name removed from this building.
Trump Place
Trump Place is also known as "Riverside South," according to Curbed New York. The massive building of luxury condos can't be missed. The structure spans more than 10 blocks on Riverside Drive, meaning tenants get magnificent views of the Hudson River. A tenant petition, "Dump the Trump Name" removed Trump's name from this property and two others, because Trump doesn't technically own them, according to The New York Times.
Hint: Condos in this building offer tenants Central Park views.
Trump Parc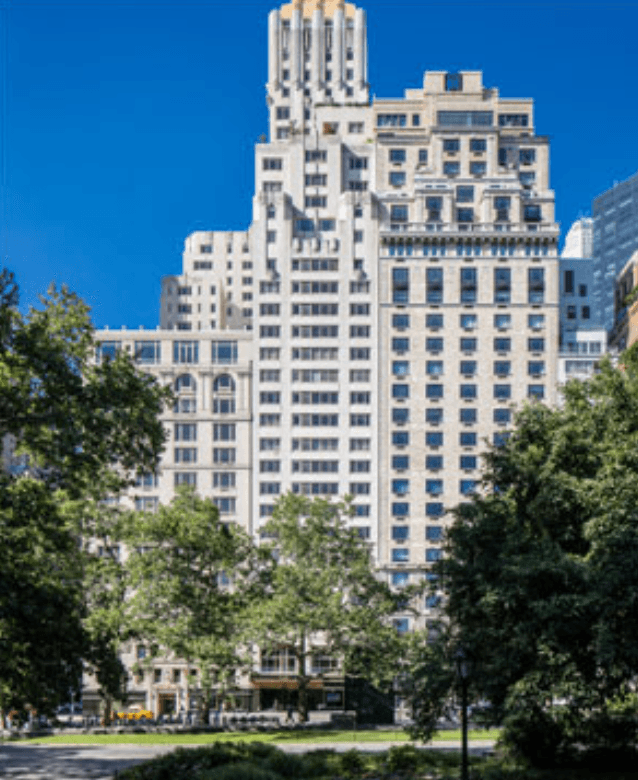 Another luxury condo building is the Trump Parc, which used to house the Barbizon Plaza Hotel, according to Curbed New York. Trump Parc has over 400 condos. To the east of this building is Trump Parc East, with more luxury apartments.
Check out The Cheat Sheet on Facebook!
Read more: Most Shocking Things Donald Trump Has Said About His Own Kids