You'll Never Believe the Biggest Celebrity Chef Scandals of All Time
You likely have a favorite celebrity chef — and you might even know about his or her personal life. What you might not know about, however, is what happens when some celebrity chefs step out of the kitchen — and into hot water.
To learn about what celebrity chef bad boys — and girls — have been up to, The Cheat Sheet got some help from Fox News and Bravo TV. Find out about the most interesting celebrity chef scandals now.
1. Bobby Flay got a divorce and this might be why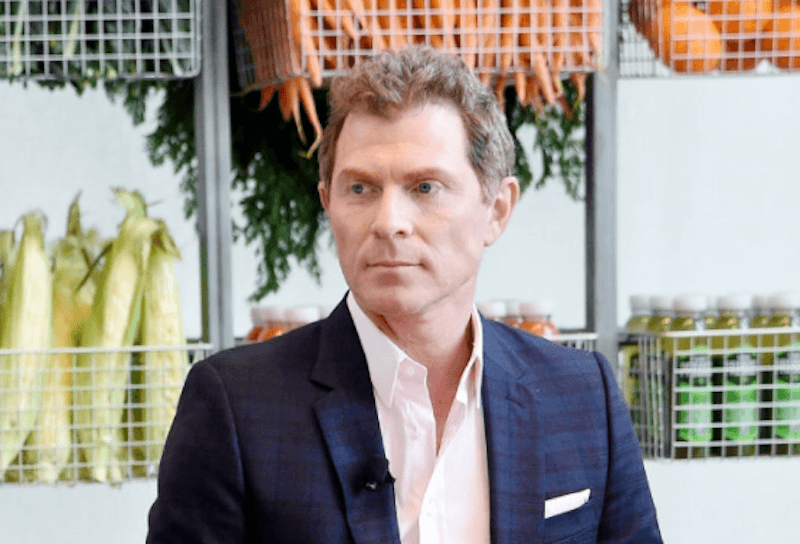 When Bobby Flay and Stephanie March divorced in 2015 the media reported on some not-so-great allegations against Flay. According to his ex-wife, he didn't show at the hospital when her appendix burst, chose attending a food and wine festival over celebrating his 10-year anniversary, and … wait for it … had an affair with his assistant, according to Bravo. In addition, Flay was also rumored to have cheated with January Jones — perhaps he has a thing for women with months in their names.
Because allegations are simply assertions it's tough to get to the bottom of what's true here and what's not. Regardless, the phrase "where there's smoke there's fire" comes to mind, and it looks like Flay landed in the hot seat over this one.
Next: Anne Burrell — woman against women
2. Anne Burrell is sued for discriminating against women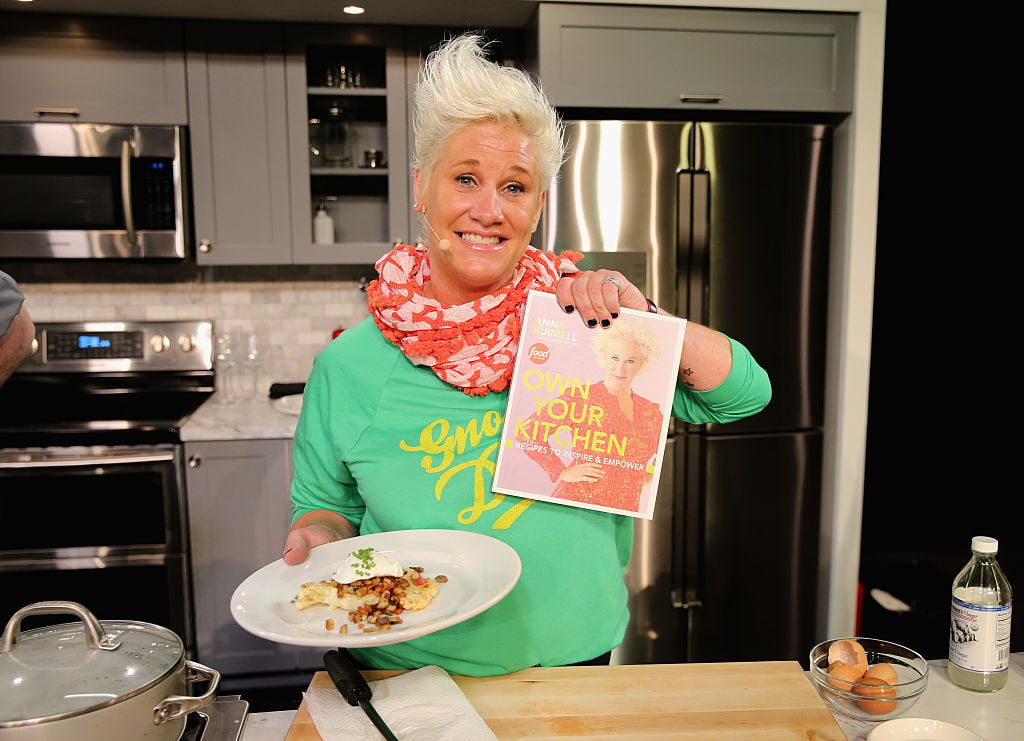 Anne Burrell went too far — we all know chefs have notoriously hot tempers, but Burrell's got her slapped with a lawsuit, according to Bravo. According to allegations, she treated female employees pretty badly.
The lawsuit, brought about in 2009 by former employees of her restaurant Centro Vinoteca, alleged that she called female employees "stupid dumb whore," "slutty," "ho," and "saggy," to name a few. Looks like good food didn't equal good mood — at least for Burrell.
Next: Robert Irvine — resume deception
3. Robert Irvine cooked up his resume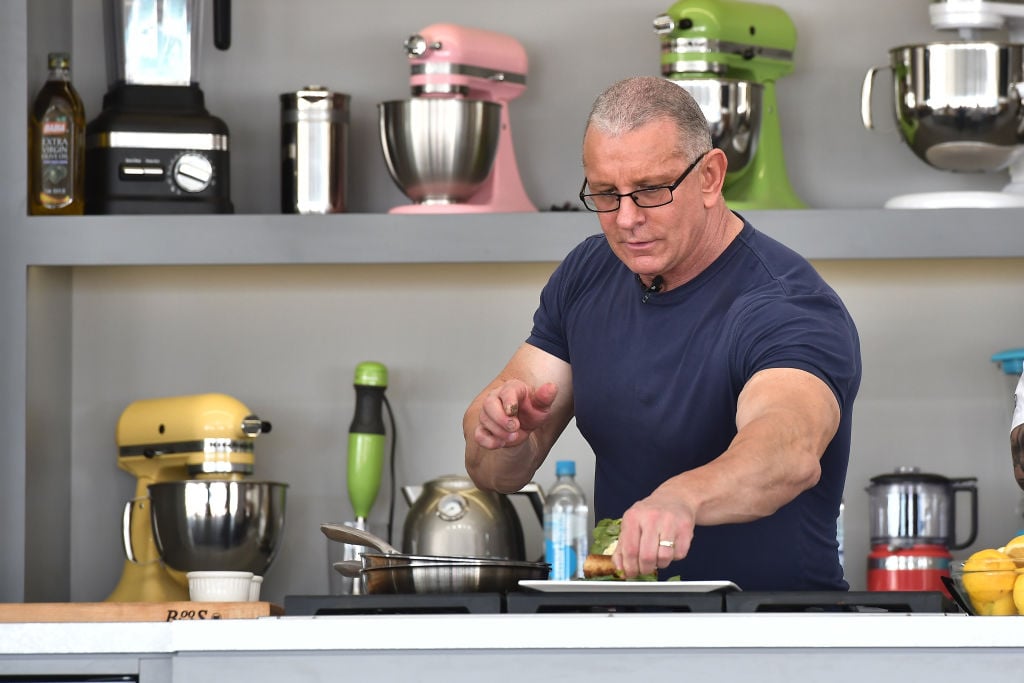 Step No. 1 in avoiding embarrassment: Do not completely lie about your background on your resume. Chef Robert Irvine of Dinner: Impossible must have missed that tip when he was writing his, according to Bravo.
Here's the thing: Irvine didn't just pad his resume a bit, he apparently went whole hog and fabricated a lot of it. Choice details that didn't pan out include owning a Scottish castle, being friends with Prince Charles, cooking for presidents in the U.S., and receiving a British knighthood.
Because of his resume bloopers, Irvine lost his Food Network show, his line of cookware, and entry to national food and wine festivals. So much for cooking up lies on your resume — they don't serve well at all.
Next: Nigella Lawson cooking on drugs?
4. Nigella Lawson admits to doing drugs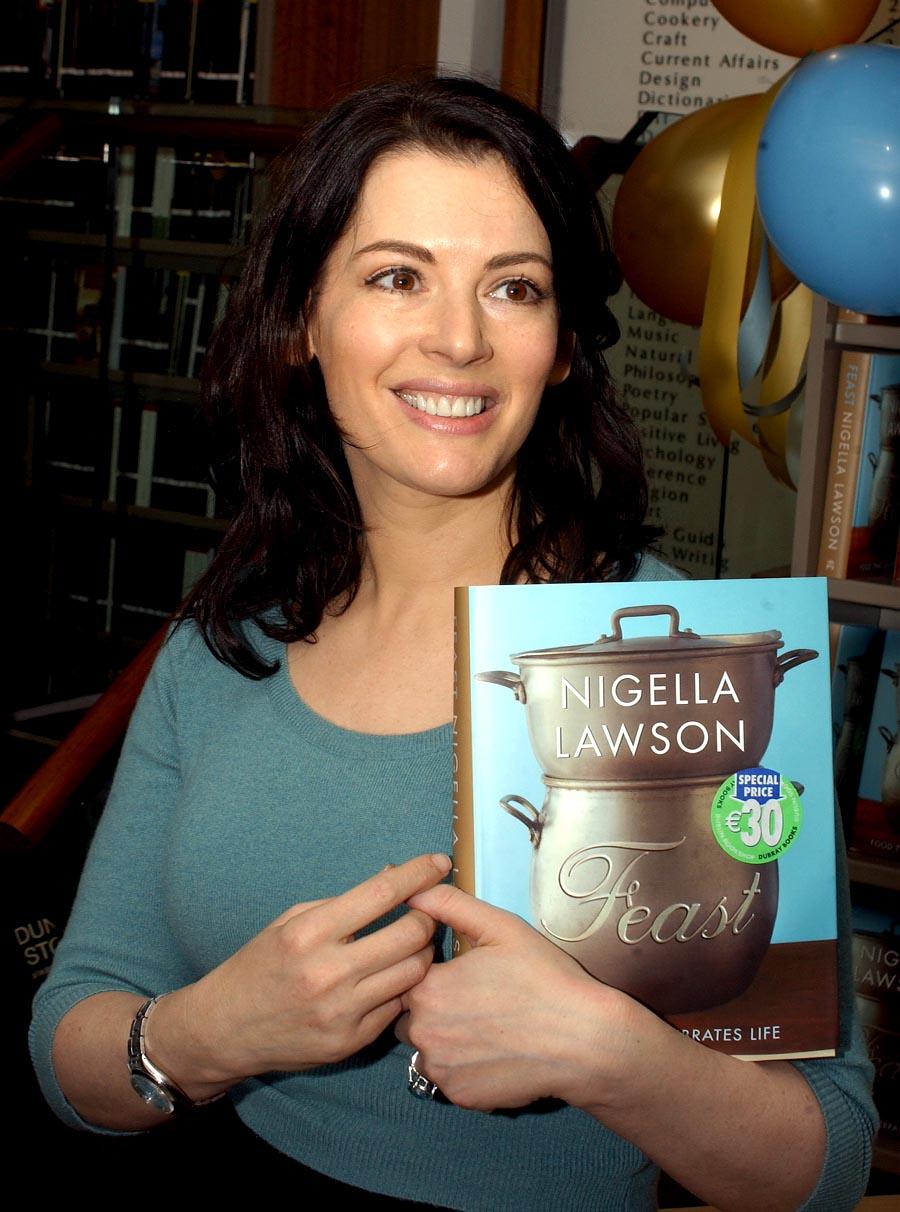 Food writer and celebrity chef Nigella Lawson cooks up a storm. Known as the "domestic goddess," she also cooked up a major scandal, reported Bravo.
Back in 2013, her husband, Charles Saatchi, alleged that Chanel 4 and ABC were keeping the fact that Lawson was regularly using cocaine and other class B drugs a secret from him. Former employees testified that Lawson used drugs daily, making her very difficult to work for. Although Lawson later admitted to using drugs, her lawyers originally called the claim "totally scurrilous."
Next: Gordon Ramsay's nightmare relative
5. Gordon Ramsay's father-in-law goes to jail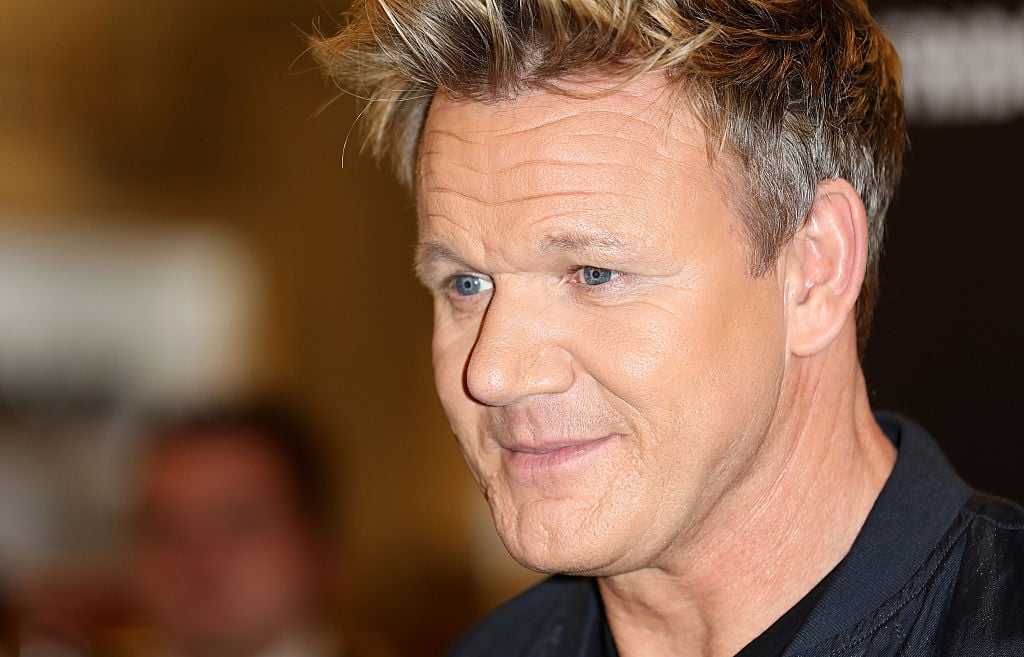 In June 2017, Gordon Ramsay's father-in-law began a six-month sentence in jail, according to the Independent website. Why? For hacking Ramsay's computer. The pair has been engaged in feud for nearly 10 years and 69-year-old Chris Hutcheson thought it was a good idea to dig up some dirt on Ramsay.
The relationship between the two soured in 2010. Apparently, Ramsay uncovered the fact that Hutcheson had another other family he was keeping secret. And there was some talk about missing money.
Hutcheson needs to stay out of Ramsay's business. If he can't stand the heat, he needs to get out of the kitchen — er, get off the computer.
Next: Paula Deen and the n-word
6. Is Paula Deen a racist?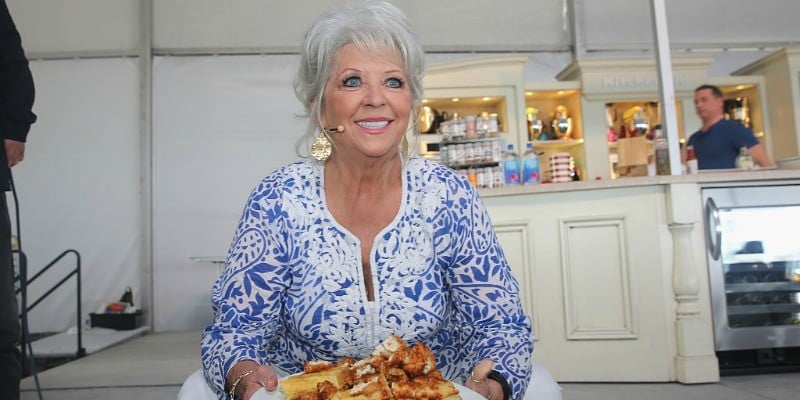 When Paula Deen admitted to using the n-word frequently she lost her job at the Food Network, according to Fox News, where she had worked for 11 years. That's not all it cost her — she lost a chunk of her empire and her street cred.
According to a court document from the U.S. District Court in Savannah, Ga., both parties reached a settlement "without any award of costs or fees to any party." Although her racial discrimination case was dismissed, it's doubtful she'll ever win back her reputation.
Next: Mario Batali skimming employees' tips
7. Mario Batali and his partner are accused of skimming tips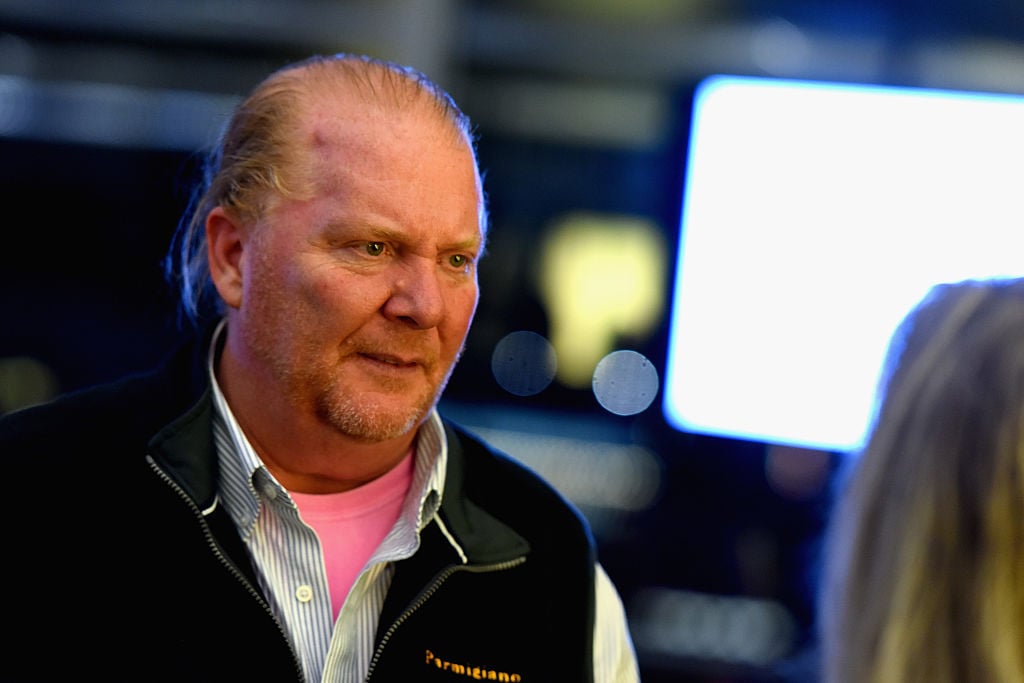 Mario Batali and business parent Joe Bastianich were stealing from employees? Apparently so, says Fox News.
According to 117 servers, waiters, bartenders, captains, bussers and back waiters, yes. The lawsuit alleged their tips were unfairly garnished — and that they were being paid below minimum wage. In addition, employees said they worked in excess of 40 hours a week and had to surrender some of their alcohol sales' tips to help pay the sommelier's salary.
Batali and Bastianich ended up paying $5.25 million to their workers to settle. Come on, guys, don't you know that the only thing worth stealing is a good joke?
Next: Martha Stewart does time.
8. Martha Stewart goes to jail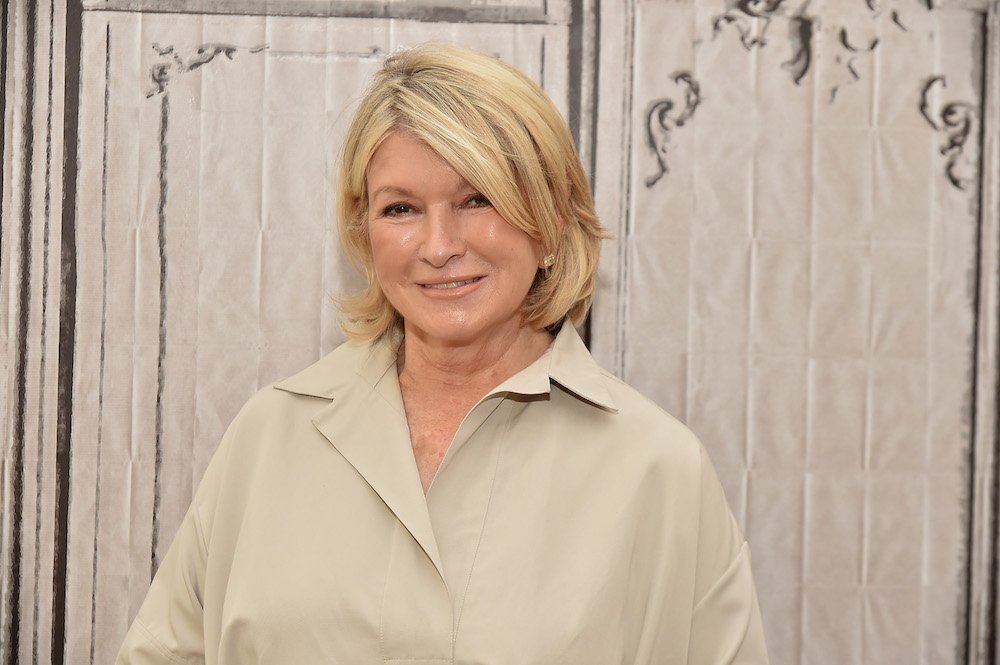 Everyone knew about the Martha Stewart hoopla, but it's so juicy it's a must on this list. Insider trading brought Stewart down — and landed her a five-month prison sentence in the Federal Prison Camp in Alderson, West Virginia, according to Bravo. Stewart's insider tips enabled her to avoid losses of $45,673, according to the government. Odd that she would commit security fraud for such a small amount.
Stewart's case catapulted her to even more stardom — fans stayed tuned to her every move in prison. When she left the facility, she was wearing a poncho that a fellow inmate had crocheted for her, which became a pattern for the yarn maufacturer, Lion Brand Yarn. In 2016, Stewart teamed with Snoop Dog to cohost "Martha & Snoop's Dinner Party," a show focused on celebrity guests attending dinner parties.
Next: Guy Fieri is weirded out by gays.
9. Guy Fieri doesn't dig gays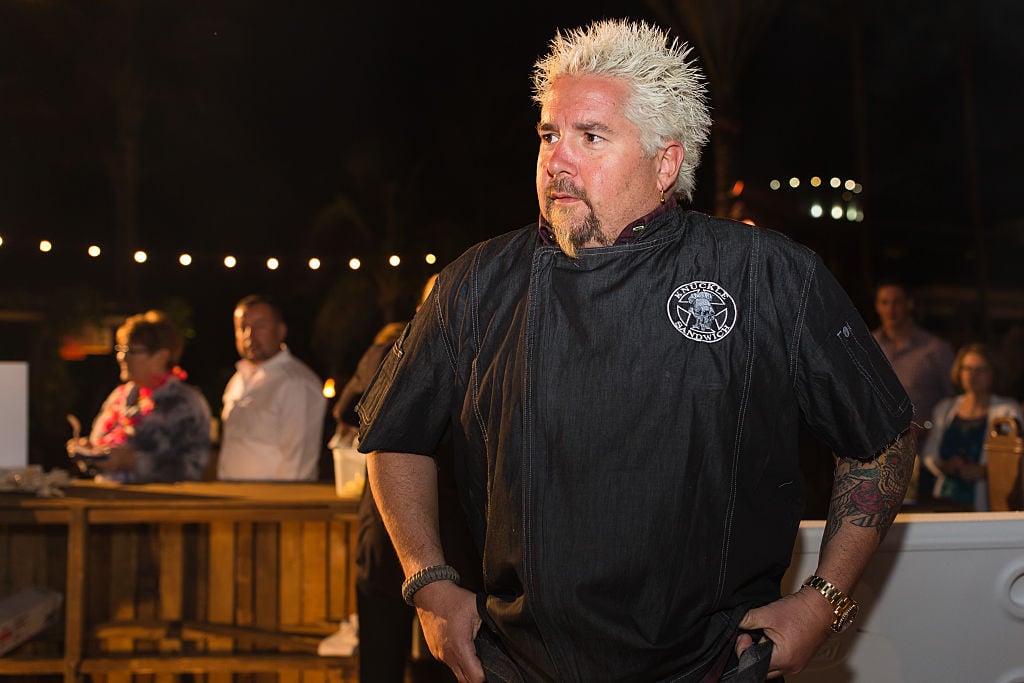 In 2011, David Page, a producer on Guy Fieri's show Diners, Drive-Ins and Dives,"was fired. In response, he sued the network for breach of contract and charged that Fieri was not a happy camper working around anyone who was Jewish — or who wasn't straight as an arrow. Page also said that Fieri was pretty vocal about his alleged homophobia, according to Fox News.
Page alleged that Fieri commented on a shoot that featured a gay couple, telling Page, "You can't send me to talk to gay people without warning! Those people weird me out." He also alleged that Fieri did not pay attention to notes and pillaged the budget.
Fieri's reps deny he said anything close to that — across the board. Eventually, the case settled out of court.
Next: Ina Garten says no to a Make-A-Wish request.
10. Ina Garten denies a Make-A-Wish request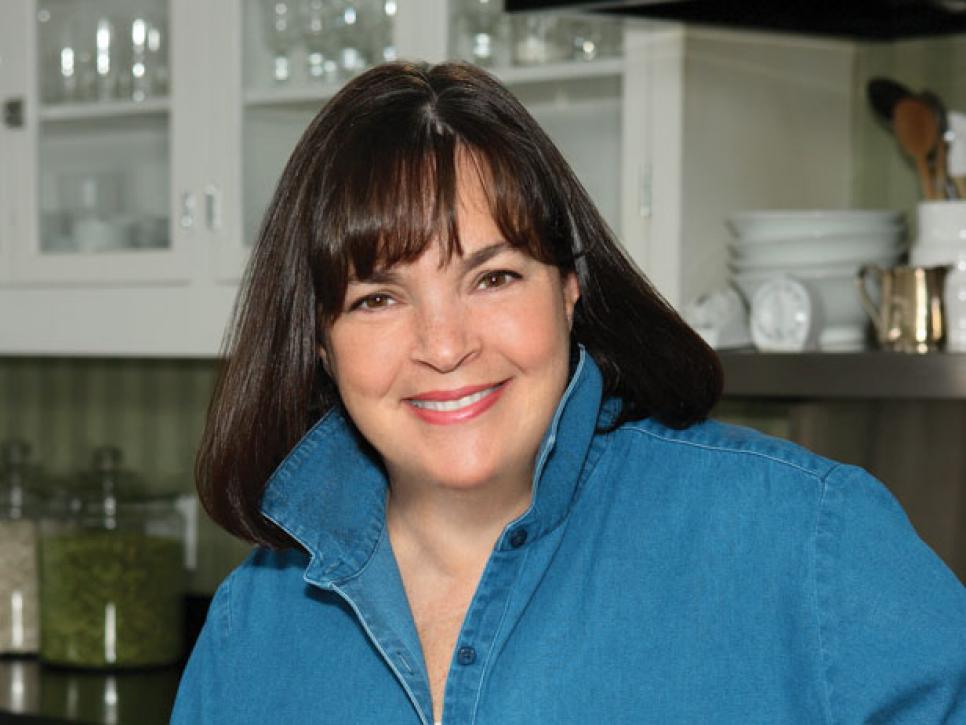 Who would turn down meeting and cooking with a 6-year-old fan with leukemia if it would make him happy? Ina Garten, according to ABC News.
The "Barefoot Contessa" said no to a visit with Enzo Pereda because she was too busy. After some serious media criticism she changed her mind and invited him to visit her on the set of her show on the Food Network. Better late than never? Nope. Pereda's father said thanks but no thanks to Garten's invite. He also mentioned that his son doesn't really watch her show anymore.
Turning down requests from a Make-A-Wish kid is not cool. And it's not good publicity, either.
Next: Anthony Bourdain speaks out — too much.
11. Anthony Bourdain dishes the dirt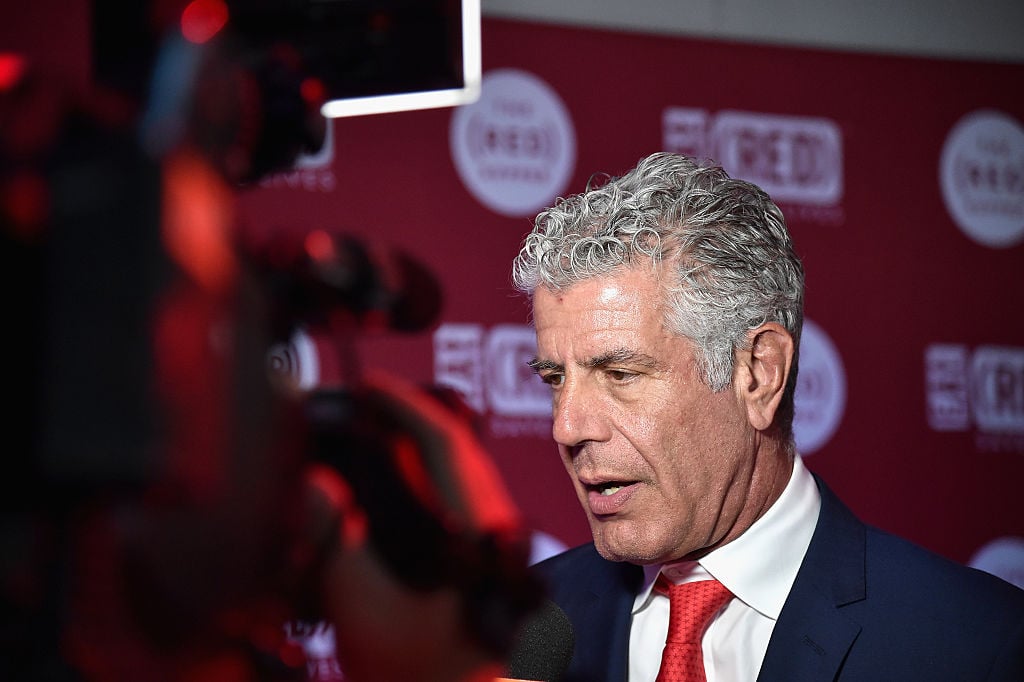 Anthony Bourdain is known for his books, his TV shows, and his ability to eat things like unwashed warthog rectum and sheep testicles. What he isn't known for is being excessively tactful. In fact, he's known for being rather gossipy.
Bourdain has plenty to say about his former Food Network co-workers, according to Fox News. In 2015, he was dishing Guy Fieri: …"I sort of feel in a heartfelt way for Guy [Fieri]," according to Atlanta magazine. "I wonder about him. He's 52 years old and still rolling around in the flame outfit . . . What does he do?" Bourdain also had some not-so-nice things to say about Sandra Lee and Rachel Ray: ouch.
Bourdain isn't that bad, though. He did have something nice to say about Ina Garten: "I love Ina Garten. She's one of the few people on Food Network who can actually cook." Talk about a left-handed compliment.
Next: Geoffrey Zakarian dishes up a double whammy.
12. Geoffrey Zakarian stays in trouble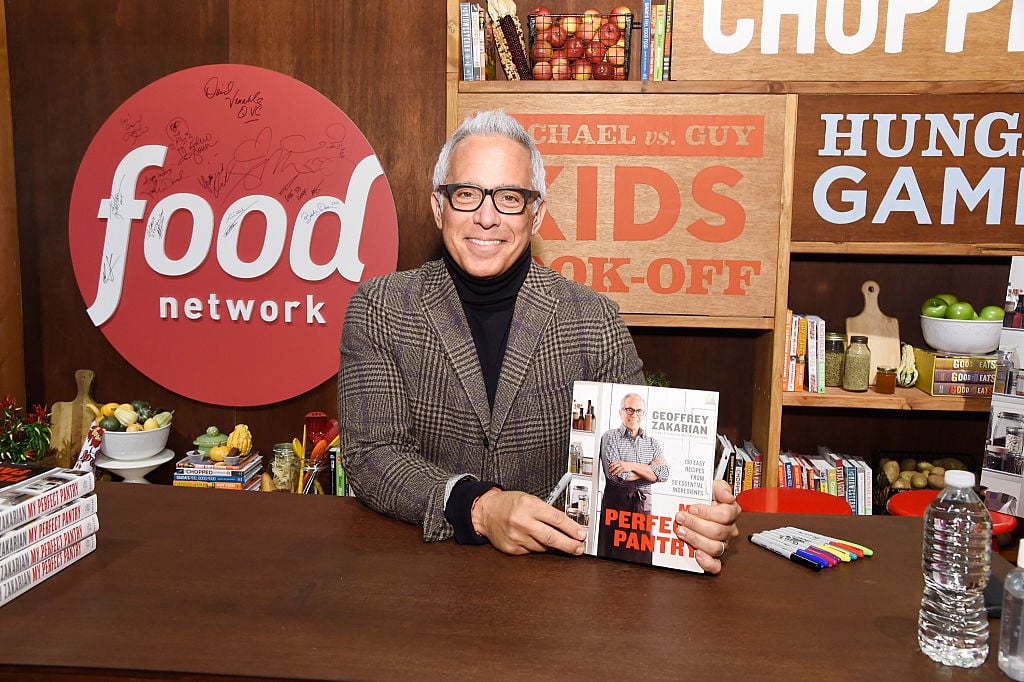 You've seen him on Chopped. You've seen him on Iron Chef. And you might have seen celebrity chef Geoffrey Zakarian in hot water.
In 2011, 100 employees at The Country, Zakarian's restaurant in New York City, filed suit against him for falsifying pay records, not paying overtime, and making unauthorized deductions from their paychecks, according to Fox News. It gets worse: Two of Zakarian's partners substantiated the claims. Zakarian denied all claims but declared bankruptcy and settled out of court.
Cut to 2017. In April, the Trump Organization settled a lawsuit with Zakarian, who was slated to open a restaurant in President Trump's Washington hotel but backed out. This signaled the end of a two-year battle. Looks like Zakarian is a culinary bad boy, through and through.
Next: Jeff Smith's deplorable acts
13. Jeff Smith accused of sexual abuse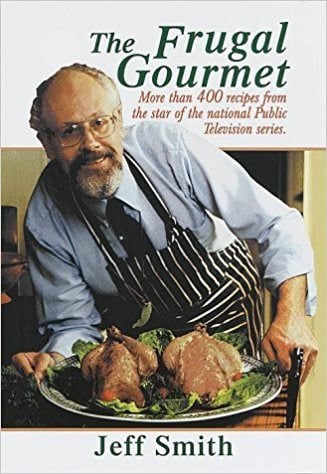 Remember the show The Frugal Gourmet? Looks like host Jeff Smith — who was also a minister and a father — had more on his mind than planning delicious yet affordable meals, reported the Los Angeles Times.
In 1997 seven men sued Smith, alleging he sexually abused them when they were teenagers. Smith denied all allegations but settled with the seven men just four days before he was scheduled to face trial in Tacoma, Washington. The case virtually ended his career. In 2004, Smith died at the age of 65.
Next: Matthew Tivy takes a page from Jeff Smith's playbook
14. Matthew Tivy's transgressions
Celebrity chef and former owner of New York's Café du Soleil, Matthew Tivy was charged in 2015 with having sex in a Best Buy parking lot with an underage boy from Bronx, N.Y., says Fox News. Things go downhill from there: Tivy was accused of distributing child porn and recruiting people to have sex with a 14-year-old boy.
Tivy had previously appeared on the Food Network's show Chef du Jour. He died from a brain tumor at 55 while he was in federal custody awaiting trial.
Next: Giada De Laurentiis tell-all
15. Giada De Laurentiis rumors abound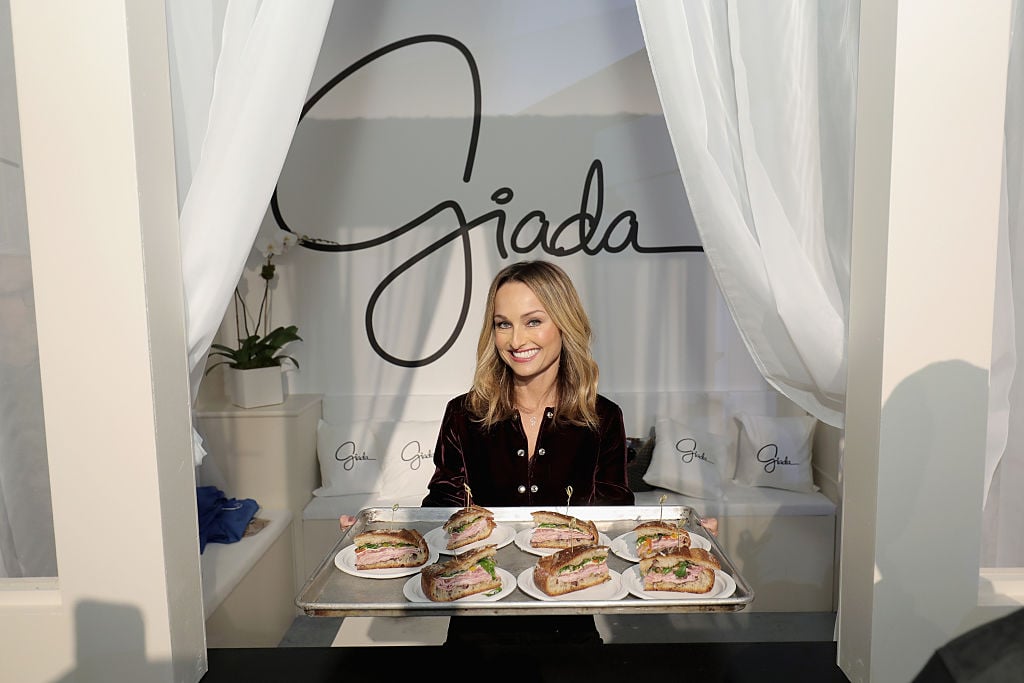 That Bobby Flay really gets around. When he divorced from Stephanie March in 2015, rumors flew that he and de Laurentiis were having an affair, according to Fox News. De Laurentiis had left her husband, Todd Thompson, around the same time Flay divorced his wife.
It's also rumored that de Laurentiis never eats what she cooks. Instead, according to rumors, she has a "dump bucket" on set so she can spit out anything she has to try. What's up with that? Her representative, Stephen Huvane, said the rumors are untrue and that she eats — and swallows — a lot of the food she makes.
Read more: 15 of the Worst Celebrity Chef Restaurants in America