1 Person Has a Major Complaint About Prince Harry and Meghan Markle's New Instagram
Prince Harry and Meghan Markle are brand new to the Instagram world — sort of. They previously were a part of the Kensington Palace account, but since they split households with Prince William and Kate Middleton, they now have their own official Instagram. However, one person has a major complaint about the couple's new page — and he's not wrong for being mad.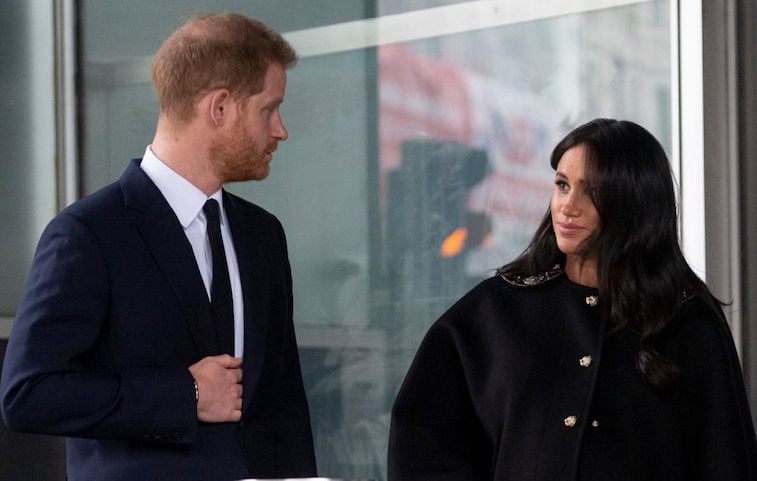 Meghan and Harry previously shared an Instagram with Will and Kate
Before Harry met Meghan, he lived alone at Kensington Palace but was neighbors with Will and Kate. Will and Harry hadn't split their households, so the Kensington Palace Instagram highlighted both brothers. Once Harry and Meghan wed, they continued to live at Kensington Palace with their in-laws. And that meant the Kensington Instagram had to be equally shared between both couples. While many people adore Meghan, some began to say negative things in the comments section of her photos, and others complained that they only wanted to see Will and Kate on the Instagram.  
When the couple decided to move homes and split households, they got their own Instagram
After Meghan and Harry announced their pregnancy, they also announced they'd be moving to Frogmore Cottage on the grounds of Windsor Castle, and Harry and Will would split their royal households. Harry and Meghan now operate out of Buckingham Palace, with Will and Kate remaining at Kensington Palace. But with the division also came the separation of the two couples on social media. At the same time Harry and Meghan made their official move, the royal family rolled out a brand new Instagram account dedicated only to the Duke and Duchess of Sussex.
One man has a good reason to be annoyed — Harry and Meghan stole his Instagram  
While everyone was thrilled to see Meghan and Harry with their own account, one man in the U.K. didn't share in the excitement. According to BBC, Instagram reportedly stole Kevin Keiley's username right out from under him. He'd been @sussexroyal for years and said that he woke up earlier this week to learn that his handle had been changed to @_sussexroyal_. He felt it was unethical of the app to take his name without any kind of warning or permission. The app argued that the account had been inactive, but the man said it was still rightfully his account.
The man wants an explanation from Instagram for taking his name without consent
"I got a jokey text from my son, which said, 'Ha ha, I see your handle has gone then," Keiley said of his stolen account name. When he looked on Instagram, his son was right. And now, Keiley wants an explanation. Instagram clapped back saying their policy allows them to make changes to an Instagram account if it's been inactive for some time. At this point, Keiley said he's hesitant to use the app again after what they did. It's unclear if Meghan and Harry were aware the handle belonged to someone else, but either way, it's theirs now.
Check out The Cheat Sheet on Facebook!