10 Actors Who Fell in Love on Set
Just like at any other workplace, weird things can happen on set among co-workers. Sometimes personalities don't mesh well, or directors end up driving everyone crazy. Or things go so well that actors start dating each other. The latter is definitely not a rare occurrence, especially among actors who have to play lovers on screen. So who ended up falling in love while working? These 10 actors fell in love on set.
1. Kit Harington and Rose Leslie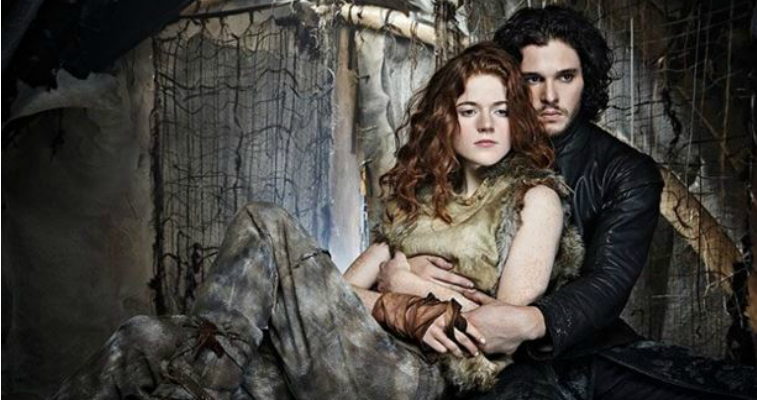 The actor plays Jon Snow on Game of Thrones, a character who eventually falls in love with a wildling named Ygritte. The fictional romance is forbidden, which makes things interesting. But it turns out their chemistry also made it off screen.
The two have been photographed holding hands and hanging out together off set. Kit also confirmed that the two are dating on the Jonathan Ross Show. Emilia Clarke also confirmed the relationship on Entertainment Tonight. "My goodness," the actress said. "You know, we like to spread the love on our show. It's a beautiful thing. [Rose's] one of my best friends, so it's good." The two are no longer filming together, but hopefully the romance lasts.

2. Jennifer Garner and Ben Affleck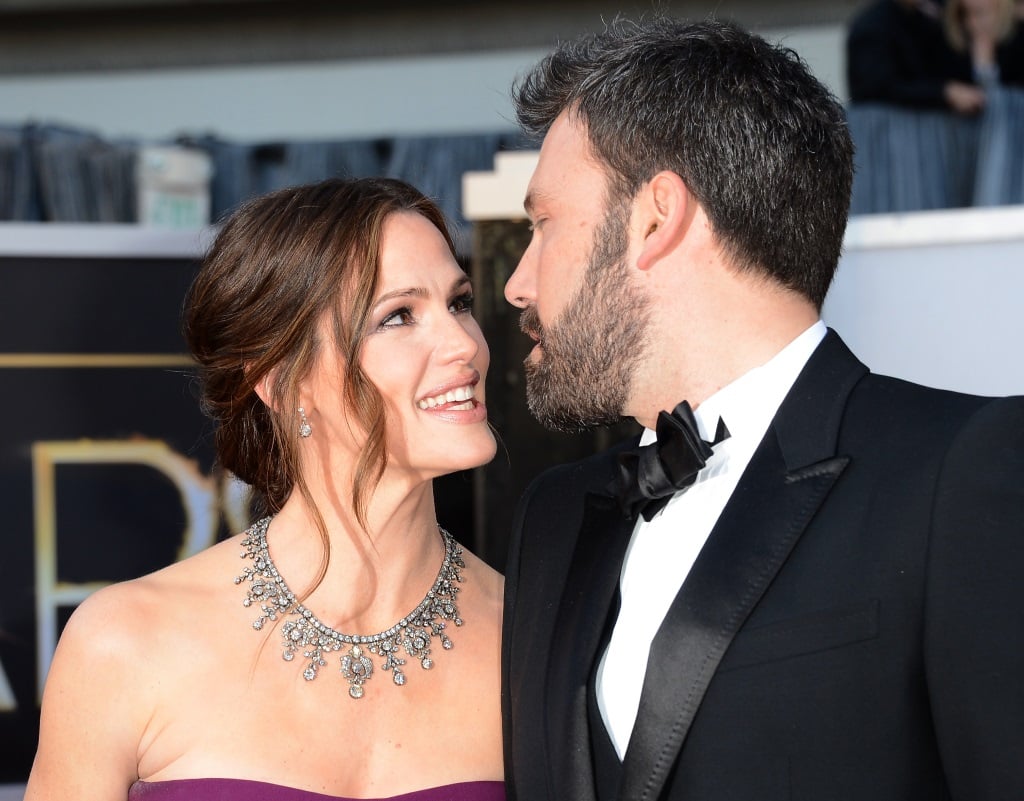 The 2003 Daredevil movie was ripped apart by critics and audiences, but the one good thing that came out of it seems to be this relationship. "That's where I found my wife," he told Playoby magazine. "We met on Pearl Harbor, which people hate, but we fell in love on Daredevil." The two got married in 2005 and have three kids together. Sadly the marriage has been on the rocks recently.

3. Ryan Gosling and Rachel McAdams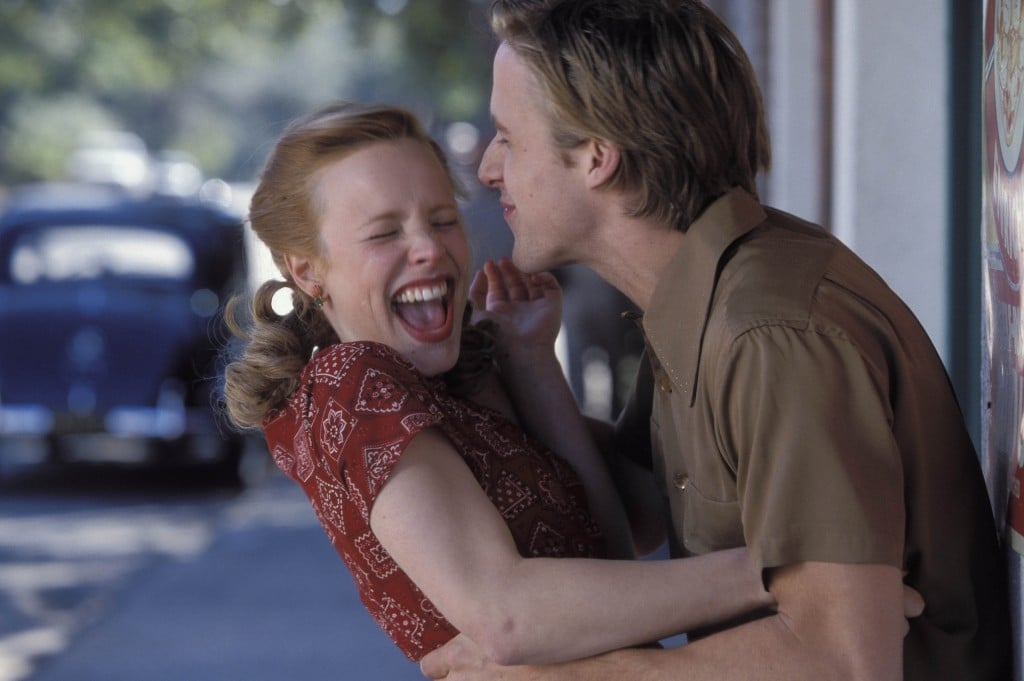 The two actors played younger versions of Noah and Allie in the Nicholas Sparks adaptation. Just like their characters, the actors had a real tumultuous relationship. While filming they actually hated each other. Director Nick Cassavetes revealed Gosling asked him to get another actress on set. Of course, the director refused.
But things somehow turned a 180, and the two started dating after they wrapped. However, things just didn't last. The relationship ended in 2008, and Gosling went on to fall in love with another co-star.

4. Dev Patel and Freida Pinto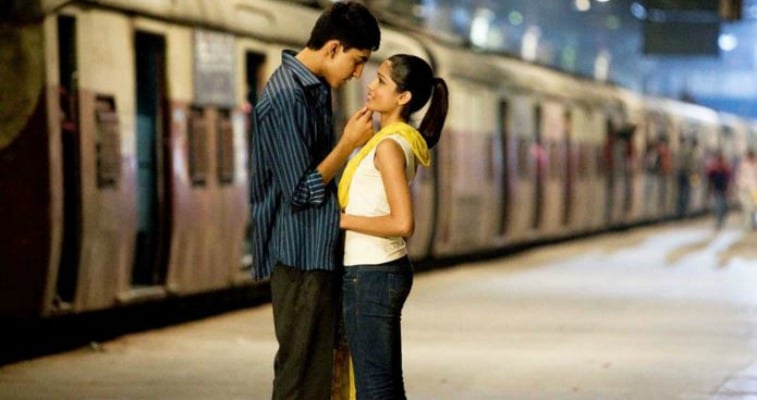 The romance adventure movie won a whopping eight Oscars. Dev Patel plays a contestant on the Indian version of Who Wants to be a Millionaire?, and we see his life through a series of flashbacks. Part of that includes falling in love with a girl named Latika played by Freida Pinto. The sparks between them were not only a hit on screen, but off screen as well. They began dating, but then agreed to never work together again.
"I think we created all the magic that was needed for one film," Freida told US Weekly. "We're leaving the rest of the magic for our personal lives." The two dated for six years before splitting up.

5. Heath Ledger and Michelle Williams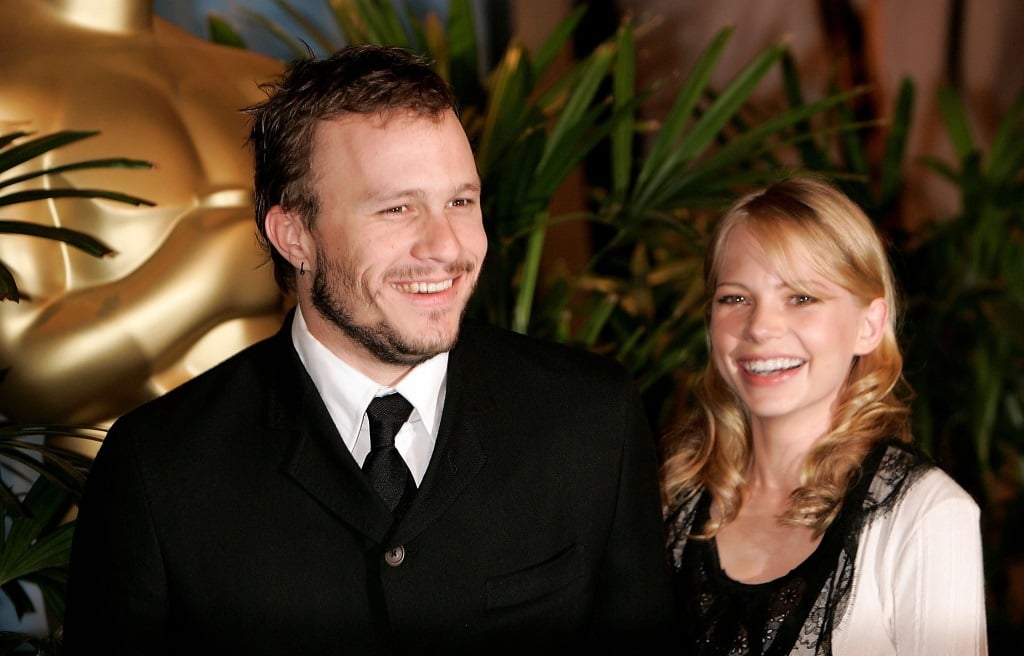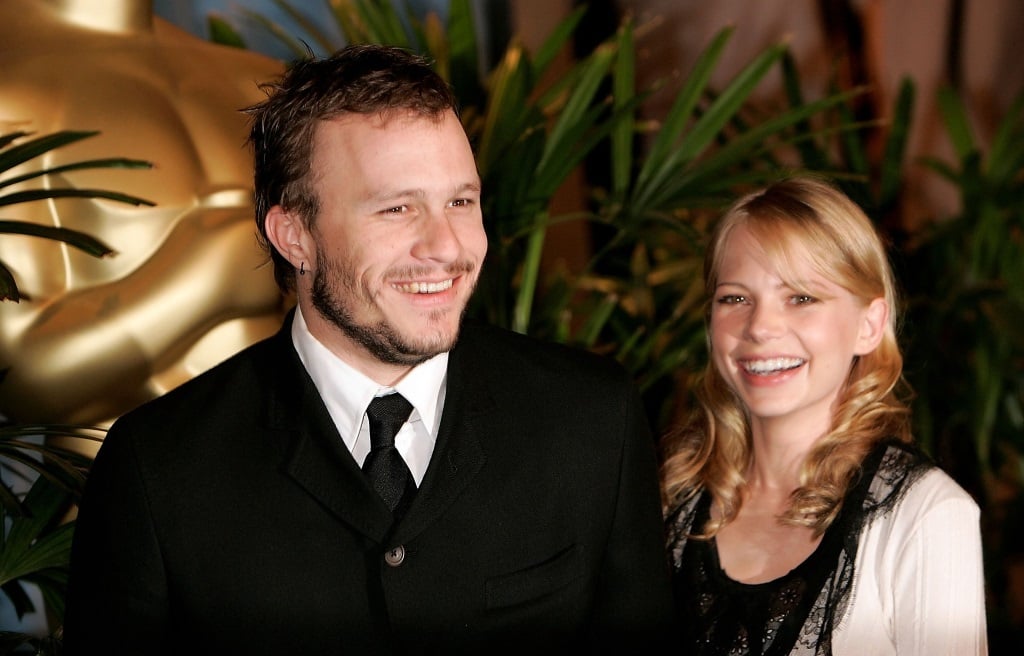 Brokeback Mountain showed two cowboys having a secret romantic relationship together. Heath Ledger might have had romantic scenes with Jake Gyllenhaal, but he fell in love with his onscreen wife, Michelle Williams. The chemistry between them was noticed by screenwriter Diana Ossana.
"Michelle fell off the sled," Ossana told Out "and at the bottom of the hill she was crying. She'd twisted her knee, and we had to call someone to take her to the hospital. Heath was not about to let her go alone, and as he was getting into the vehicle with her he was smoothing her hair back. I remember him looking at her, and she looking up at him with these wide eyes. She was almost startled by the attention he was giving her, but you could see it every day from thereon. For him it was truly love at first sight. He was so taken with her."
They fell in love and ended up having a daughter together. They broke up after spending three years together. Sadly, Heath Ledger died in 2008.

6. Kurt Russell and Goldie Hawn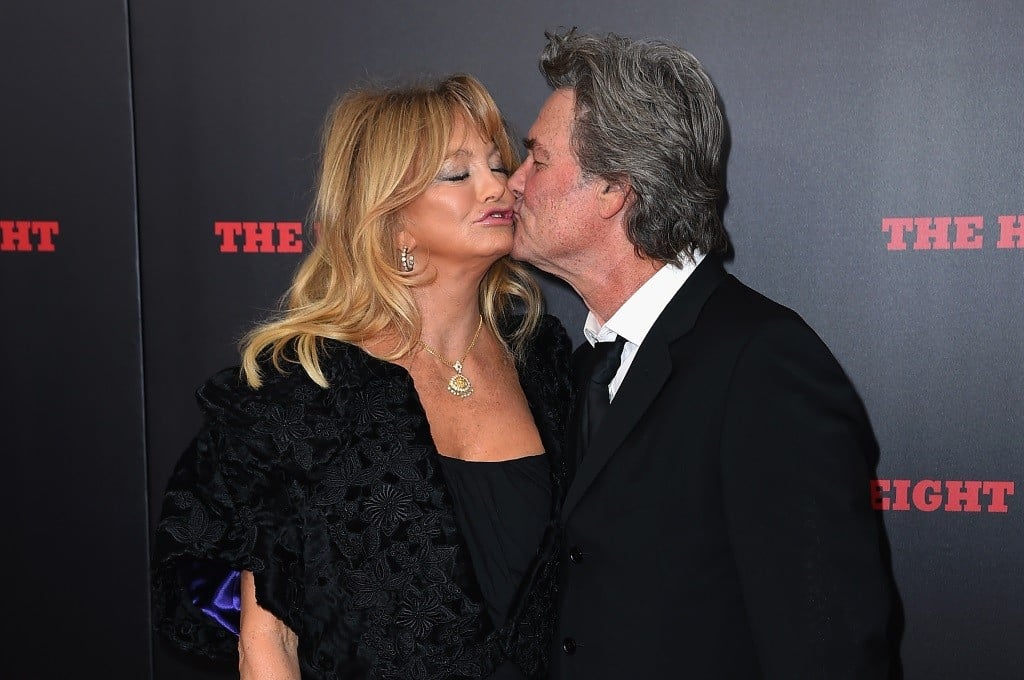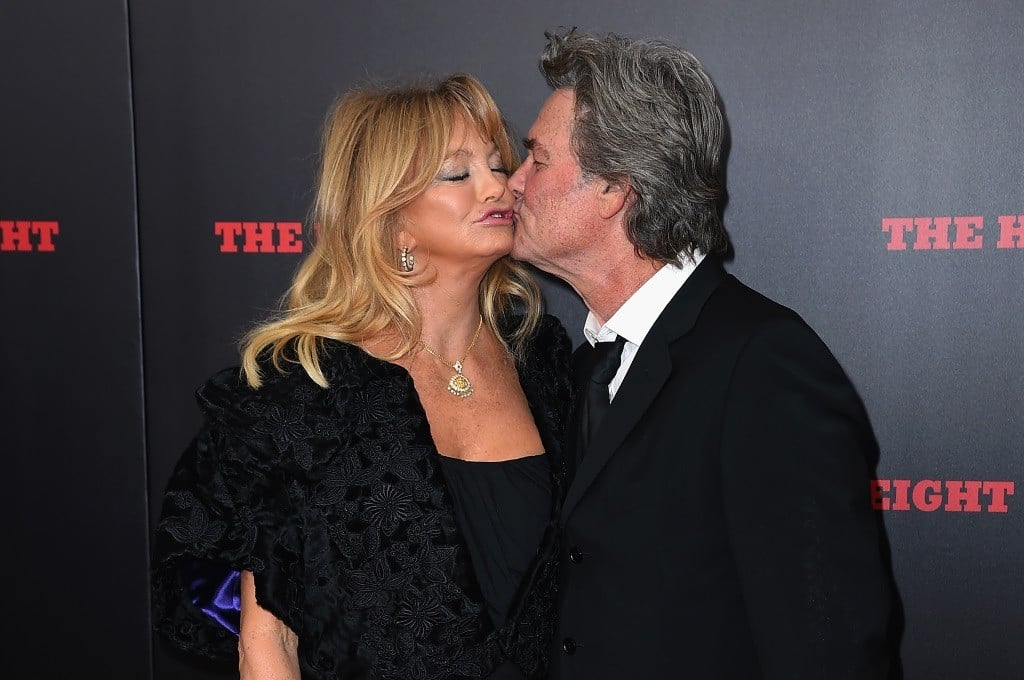 The 1984 romance Swing Shift follows a woman working at an aircraft plant while her husband is away at war. She then starts falling in love with a musician. Kurt and Goldie play the scandalous lovers, which led to sparks flying on set. This led to one of the longest Hollywood romances ever. The couple has stayed together 32 years now and have had one child together, Wyatt Russell.
"I was 21 and he was 16 and I thought he was adorable but he was much too young," explained Hawn when she met Kurt on the set of The One and Only, Genuine, Original Family Band. "And then years later we met up again and I liked him and I remembered that I liked him very much when I first met him. But we both said we would never go out with another actor so it just shows you never can tell."

7. Jude Law and Sienna Miller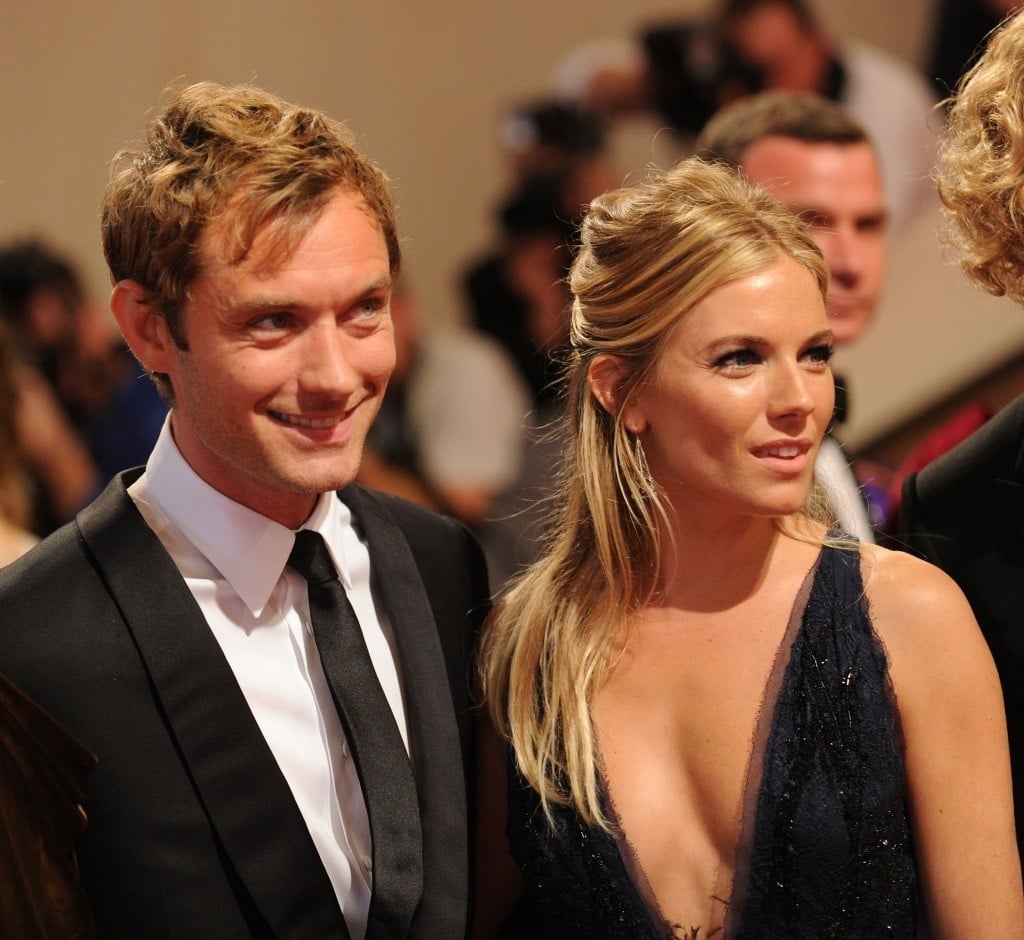 Jude Law starred in the 2004 remake of Alfie playing a cockney womanizer. Sienna Miller was casted as Nikki, and she was smitten with the leading man. "When they first met," director Charles Shyer told New York magazine, "I think Sienna was a little gaga. But Jude's a cool customer."
The two however weren't able to make it last. They broke up in 2011 after getting engaged in 2005. Before that they made many headlines with Sienna cheating on him with Daniel Craig. Jude Law was also caught cheating with a nanny.
8. Emma Stone and Andrew Garfield
The two actors played lovers Peter Parker and Gwen Stacy in The Amazing Spider-Man. While working together they realized their chemistry might lead to something more. "We got on really well as people," Garfield told MTV "in between [takes]. That was the fun stuff: In between, we'd just mess around, and I felt, 'Ah, this is different.' I wasn't really aware what was happening in the screen test. She keeps you on your toes, and that wakes you up. That was the beginning." Their relationship lasted four years before they announced their split in 2015.

9. Elizabeth Taylor and Richard Burton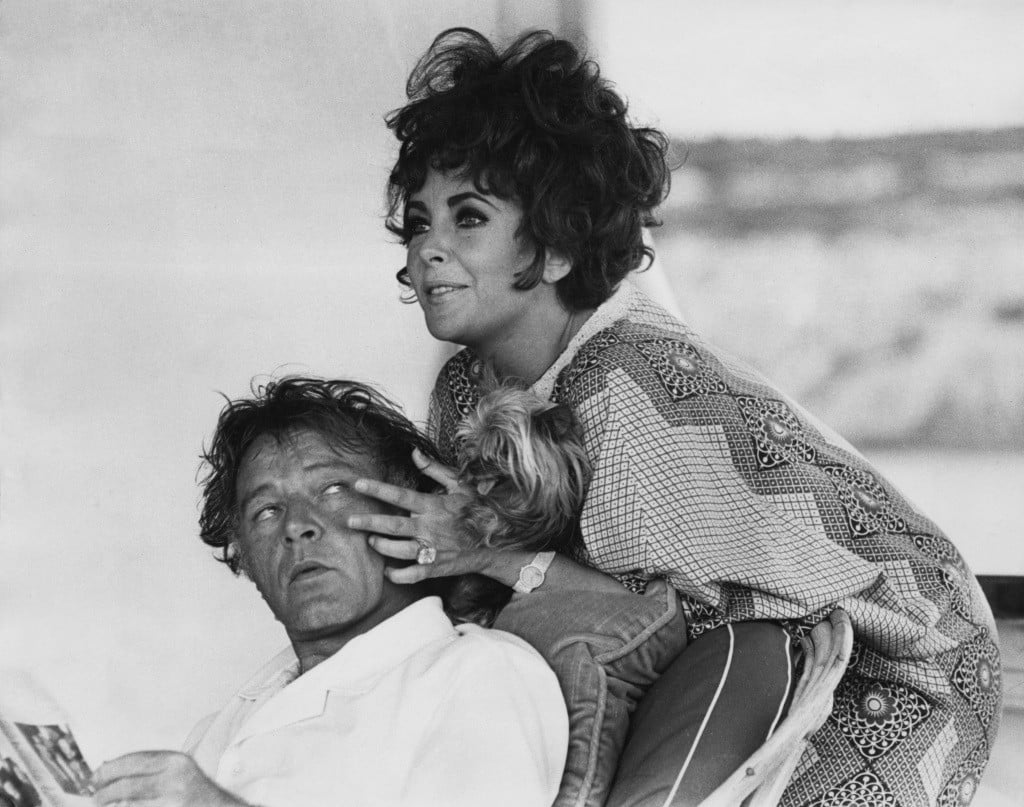 One of Hollywood's most notorious love stories started on set. The lead actress was already married to her fourth husband, Eddie Fisher. That was already making headlines because their relationship started while he was already married. But then the actress fell in love again with co-star, Richard Burton who became husband No. 5.
"It was probably the most chaotic time of my life," said Taylor, according to Vanity Fair. "That hasn't changed. What with le scandale, the Vatican banning me, people making threats on my life, falling madly in love. It was fun and it was dark—oceans of tears, but some good times too."
The two got divorced in 1974 but remarried a year later. However, it didn't last forever, and they divorced again in 1976.

10. Angelina Jolie and Brad Pitt
Everyone pretty much knows how this story went. The two hot stars played a couple in Mr. & Mrs. Smith where they fell in love on set. The thing is Brad Pitt was married to Jennifer Aniston during that time. The two ended up getting divorced a year after the movie. It was a huge scandal, but now the actors are married and are open about the affair. [Update, 9/21/16: Angelina Jolie has filed for divorce from Brad Pitt.]
"Not a lot of people get to see a movie where their parents fell in love," Jolie told the New York Times. The movie is also Brad Pitt's favorite. When asked why, he told Rolling Stone, "Because you know… six kids. Because I fell in love."
Follow Nicole Weaver on Twitter @nikkibernice