Actors Who Turned Down Superhero Movie Roles
Comic book movies are obviously a hot commodity these days, and it feels like every week brings a new rumor of a certain A-list actor clamoring to nab a role in the latest superhero flick. But while it may seem like every Hollywood star has been in (or is about to be in) a comic book-related film at this point, there are actually still a few actors out there who have managed to resist the craze.
Below, check out 10 actors who have previously turned down big roles in major comic book blockbusters.
1. Matthew McConaughey, Guardians of the Galaxy villain
McConaughey is one of the few remaining A-list actors in Hollywood today to resist joining the Marvel Cinematic Universe … at least, for now. As Variety revealed, Marvel and Guardians of the Galaxy director James Gunn wanted the actor to take on the role of a new villain in the Guardians of the Galaxy sequel.
But Gunn had to make do without him as McConaughey passed on the role, although it wasn't specified why.
2. Pierce Brosnan, Batman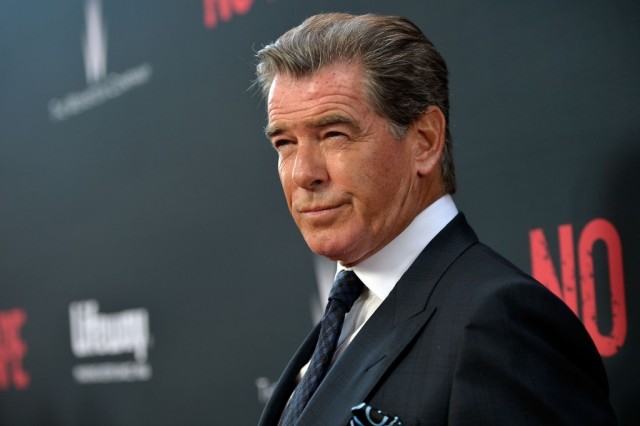 In a recent interview with Details magazine, actor Pierce Brosnan revealed that he was up for the role of Batman in Tim Burton's 1989 blockbuster, but turned it down because he couldn't wrap his mind around taking on the character.
"It was the beginning of these huge movies, and I just thought, Batman?" the actor explained to the publication. "Batman held such an indelible place in my own childhood, but I said something flippant to Tim Burton, like, 'Any guy who wears his underpants outside his trousers cannot be taken seriously.' So yeah."
3. Leonardo DiCaprio, Robin, Spider-Man
When director Joel Schumacher set out to make 1995's Batman Forever, he reportedly to enlist DiCaprio to play Batman's sidekick, Robin. Though the two had a meeting, the actor declined to take on the role. As he later explained, "I don't think I was ready for anything like that." Chris O'Donnell eventually took on the part.
But that's not the only comic book-related role DiCaprio has turned down. He was reportedly also offered the role of Spider-Man in Sony's 2002 adaptation. The actor turned that one down, later saying, "That was another one of those situations, similar to Robin, where I didn't feel ready to put on that suit yet." Tobey McGuire ultimately took the role.
 4. Tom Cruise, Iron Man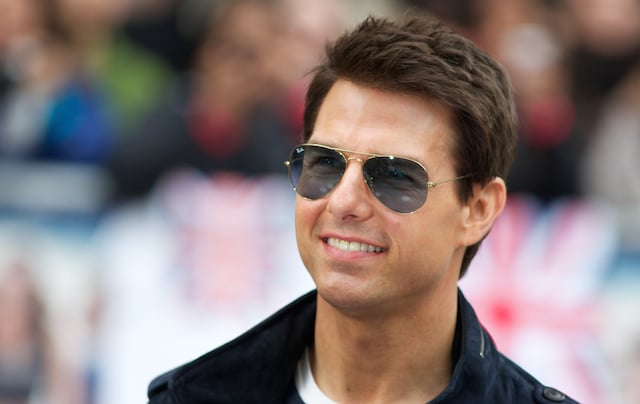 It may be hard to believe now, given how much Robert Downey Jr. owns the role, but Cruise was once in line to play the part of Iron Man. In fact, the actor was in talks to not only star, but also co-produce the character's first foray onto the big screen. "There have been discussions (with Cruise) over the last several years and there are a number of factors involved," Marvel exec Kevin Feige said in 2004. "All we know is that we're putting all the pieces in place and then we'll find the best Tony Stark that we can get.
But after several years of being attached to the film, Cruise reportedly backed off the project after being none-too-impressed with the script draft he saw at the time. "I don't know. It just … they came to me at a certain point and … when I do something, I wanna do it right," Cruise said in 2005. "If I commit to something, it has to be done in a way that I know it's gonna be something special. And as it was lining up, it just didn't feel to me like it was gonna work."
5. Emily Blunt, Black Widow, Peggy Carter
Blunt was reportedly Marvel's first choice for the role of Black Widow and Peggy Carter in Iron Man 2 and Captain America: The First Avenger, respectively. The actress turned it down, telling Vulture, "It was never the right time, really, and it just didn't work out scheduling-wise … It's always a difficult thing to talk about, because it's not fair to the actresses who ended up playing them, you know? It just wasn't the right time."
The actress was then long rumored to be in contention for the lead role in Captain Marvel, a part that Brie Larson has since nabbed.
6.  Josh Hartnett, Superman, Batman, Spider-Man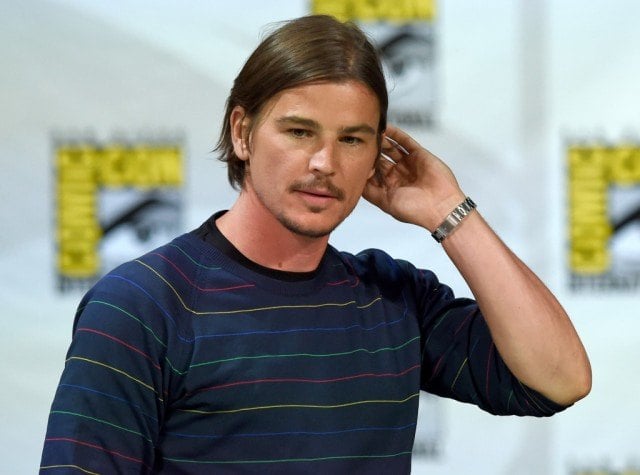 That's right; Hartnett turned down not one, not two, but three superhero roles back in his heyday. Though the actor may not be at the top of the A-list these days, he was pretty in demand in the early 2000s and studios were eager to put him at the forefront of the comic book genre. But Hartnett remained unconvinced.
"Spider-Man was something we talked about. Batman was another one. But I somehow knew those roles had potential to define me, and I didn't want that," the actor explained of his reasoning for turning down the opportunities. "I didn't want to be labeled as Superman for the rest of my career. I was maybe 22, but I saw the danger."
7. Alec Baldwin, Marvel villain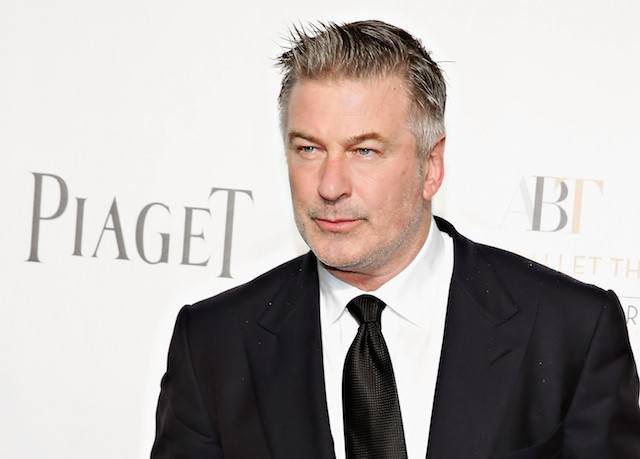 During a 2013 interview on The Howard Stern Show, Baldwin revealed that he was offered the chance to play a bad guy in a Marvel movie. "I have [been offered a role in a superhero movie], but I won't mention which one," Baldwin told Stern. "I don't want to undo somebody because they hired someone else to do it. But they asked me to play a villain in one of these Marvel Comics movies."
He went on to explain that he had to turn down the part, because filming would've overlapped with his wife's pregnancy. "I wasn't available," Baldwin explained to Stern. "They wanted me to work a certain time. And because of my wife's pregnancy, I had to turn down two films this summer that I wanted to do."
8. Will Smith, Superman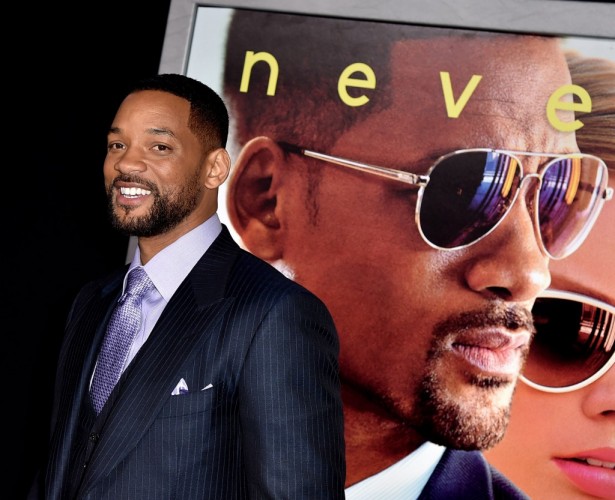 Smith has actually been offered the role of Superman multiple times, most recently by Bryan Singer for 2006's Superman Returns. But Smith just wasn't into the part.
"The last Superman I got offered, the script came, and I was like, 'There is no way I'm playing Superman!'" the actor explained of his reasoning for turning down the part. "Because I had already done Jim West (Wild, Wild West) and you can't be messing up white peoples' heroes in Hollywood. You mess up white peoples' heroes in Hollywood, you'll never work in this town again!"
He went on to play a vigilante superhero in Hancock and also delved back into the comic book fare in 2016's Suicide Squad.
 9. Jon Hamm, Unknown
We know that Hamm turned down at least one comic book-related role, but we don't know exactly what it was. While the actor wouldn't specify the part he was offered, he did reveal that the reason he decided to decline is because he didn't want to make a years-long commitment to a superhero franchise. He said:
The deals that they make you do are so Draconian. And, of course, you are signed on for not only the movie but at least two more that you haven't read and you have no idea what they are going to be and all the crossover ones you are going to have to do.
He went on to explain, "For me to sign on now to do a superhero movie would mean I would be working until I am 50 as that particular superhero. It's a lot of work at one thing which is not necessarily the reason I got into the business, which is to do many things. If you want to spend all day pressing the same key that seems an odd choice."
10. Jake Gyllenhaal, Rick Flagg
According to Variety, Gyllenhaal was offered the part of the leader of the superhero team, Rick Flagg, in Warner Bros.'s Suicide Squad movie, after original cast member Tom Hardy dropped out of the flick.
But though the studio seemed eager to get Gyllenhaal on board, the actor — who never commented on his possible participation in the movie — ended up passing on the role. Robocop's Joel Kinnaman was eventually cast as a replacement for Hardy.