15 Oscar Winners Who Everyone Has Forgotten About
Winning a coveted Oscar is often the highlight of an actor's career. After winning an award, many move on to play other great roles in blockbuster hits — but that's not guaranteed. Unfortunately, many actors careers have gone downhill after winning an Academy Award. These 10 actors are Oscar winners who dropped off the Hollywood radar over the years. Some continue to work in movie and TV roles, but none of these actors have come close to re-achieving the same level of fame they once had.
1. Joe Pesci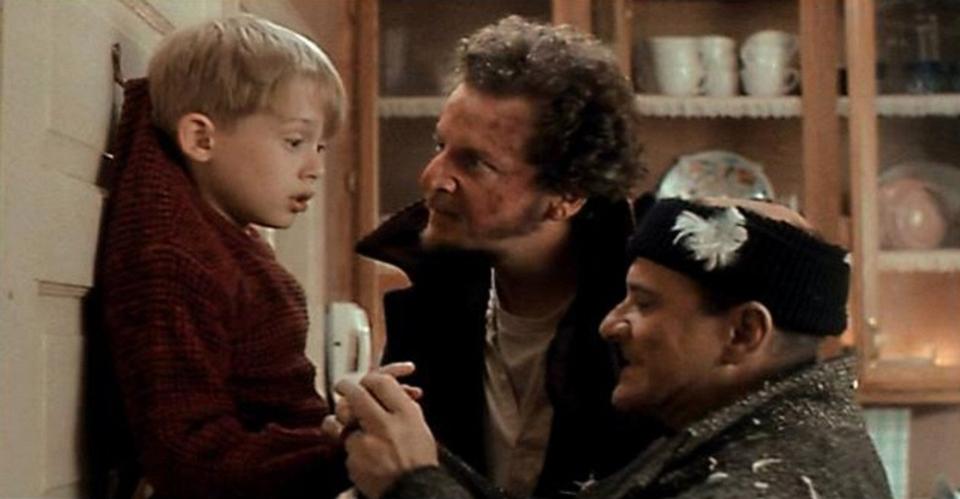 Pesci won an Oscar in 1991 for best supporting actor for his role in Goodfellas. Pesci played Tommy DeVito in the film, which was about a couple of gangsters who begin to climb up through the hierarchy of the mob. After that blockbuster hit, Pesci was in multiple movies, including Home Alone and Home Alone 2, Lethal Weapon 2, 3, and 4, and Casino, but never received any awards or nominations for his roles.
In 1999, UpRoxx writes that Pesci announced he was retiring from acting. For the most part, he's stuck to his word. Since his announcement, Pesci has been in two films, The Good Shepherd and Love Ranch. Pesci's last onscreen role was in 2010, when he played Charlie Bontempo in Love Ranch.  He also lent his voice to the English-language version of the animated Russian film A Warrior's Tail. According to IMDb, he hasn't been nominated for anything since his 1991 Oscar win.
But that doesn't mean another Oscar win isn't out of reach for Pesci. Case in point: Per IMDb, Pesci has a role in the highly anticipated crime drama, The Irishman, which is scheduled to land in theaters in 2018. Like Goodfellas, the film that earned Pesci his Oscar, The Irishman will be directed by Martin Scorsese.
Next: This actor hoped for more after his Oscar win.
2. Adrien Brody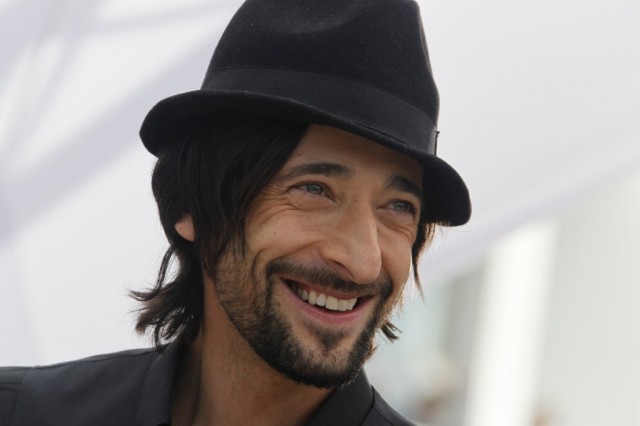 In 2003, Brody won an Oscar for best actor in a leading role for his performance in The Pianist. It was his one and only Academy Award nomination. Since then, he has played in movies such as King Kong, Predators, Wrecked, and The Grand Budapest Hotel, but he has yet to receive another Oscar nomination.
In an interview with The Guardian, Brody said his career hadn't turned out like he had hoped. "Does anything? Maybe for some, but I think very few people visualize what the endgame is and achieve it. Your hopes and aspirations are just that. There's no guarantee that you deserve anything in this life and there are an infinite amount of gifted people that do not ever receive any opportunity or recognition. So do I have standards and hopes that I could find a calibre of material on a par with The Pianist more frequently, and collaborations with film-makers like that more frequently? Yes. Those are out of my control for the most part."
According to IMDb, Brody has several films in post-production. Maybe we'll see another Oscar win from him yet.
Next: This actor has been nominated for the best and worst awards in the business.
3. Cuba Gooding Jr.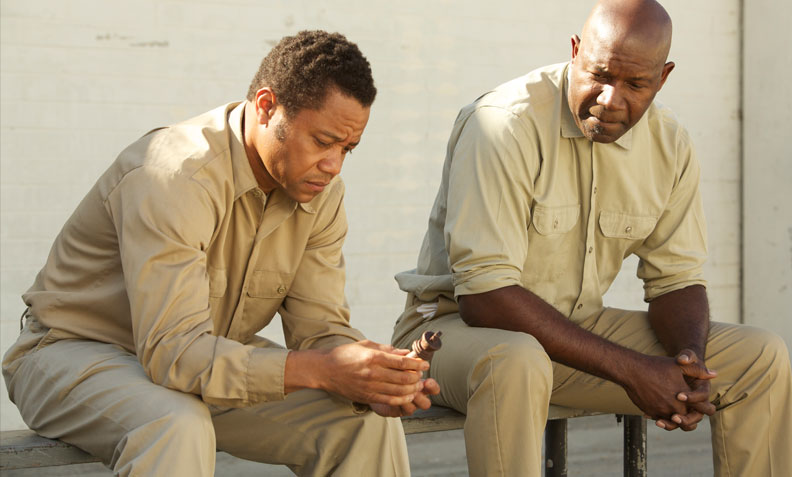 Gooding Jr. won an Oscar in 1997 for his role as best supporting actor in Jerry Maguire, a film about a successful sports agent (Tom Cruise) who is fired. Gooding Jr. has appeared in multiple films since then, including Zoolander, Radio, Snow Dogs, Life of a King, and Selma, but none have come close to gaining him the same fame as his role as Rod Tidwell. In fact, some of his film choices, including Snow Dogs, which received a Metascore of 29, have been somewhat detrimental to his career. The Razzies, essentially the anti-Oscars, even nominated him for multiple awards. On the other hand, Gooding Jr. recently garnered critical acclaim for his role on anthology TV series The People v. O.J. Simpson: American Crime Story.
Next: Aging is to blame according to this iconic actress.
4. Geena Davis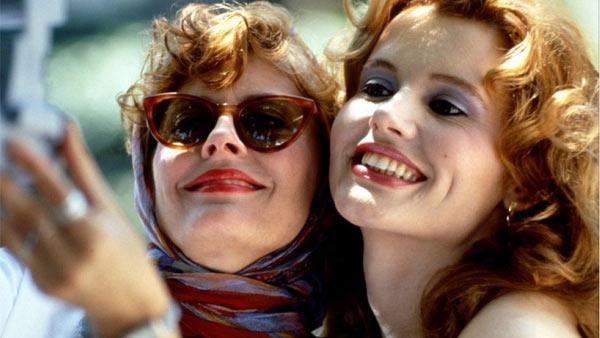 In 1989, Davis won an Oscar for best supporting actress in The Accidental Tourist. In 1992, she received an Oscar nomination for best leading actress in Thelma & Louise. That was the last time she showed up on the Academy Award's radar. Since then she has appeared in other films, including Stuart Little, Stuart Little 2, and Stuart Little 3, Cutthroat Island, and Speechless. She has also been on several TV shows, including The Geena Davis Show, Commander in Chief, and Will & Grace, per IMDb. 
In a Good Housekeeping interview, Davis said she feels as though she has disappeared from Hollywood. "I guess I thought my career would just go on the way it had. But once I turned 40, I really did feel like I'd ceased to exist in Hollywood. I thought I'd have an older-woman's career like Meryl Streep or Jessica Lange did. But not only weren't there roles for me, there weren't any for Meryl either. It was noticeable and unmistakable. And painful."
Next: This actress's award-winning role showcased her beautiful mind.
5. Jennifer Connelly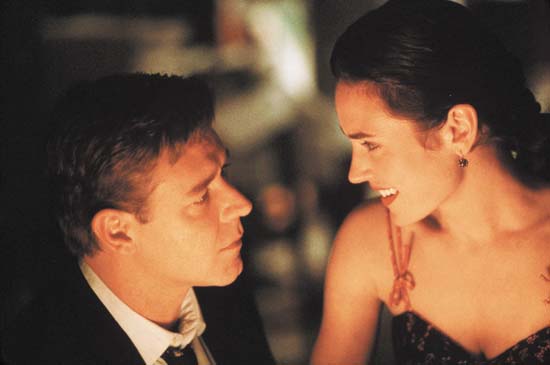 Many people recognize Connelly's name for her role in the 2001 film A Beautiful Mind. In fact, she won an Oscar for best supporting actress for her role as Alicia Nash. Like many of the others on this list, she went on to act in other movies, none of which reached the same notoriety as her Academy Award win.
Connelly's last film, American Pastoral, is an adaptation of Philip Roth's novel. Published in 1997, the book earned Roth a Pulitzer Prize. However, the film adaptation earned generally unfavorable reviews and currently has a 23% "Rotten" rating from the critics at Rotten Tomatoes. IMDb reports that Connelly also has a film in the works called Granite Mountain that is scheduled to be released in September 2017.
Next: This actress would probably give her left foot for another Oscar win.
6. Brenda Fricker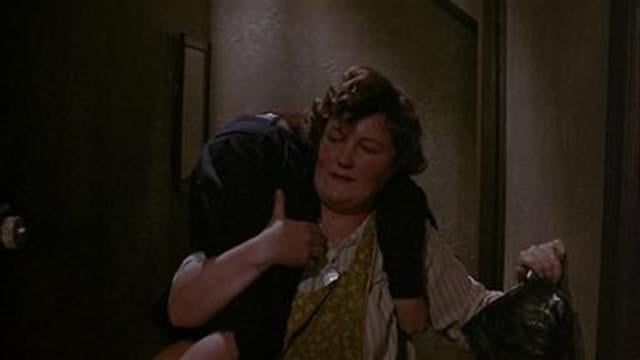 Fricker won an Oscar in 1990 for best supporting actress in My Left Foot: The Story of Christy Brown. She has been in other films, including Resurrection Man, War Bride, and The Intended, and has acted in several made-for-TV movies as well. However, none of her other roles helped her achieve another Academy Award nomination or win.
According to the Independent, Fricker's lack of roles is partially due to the actors and actresses in Hollywood. "There's no young talent coming up that I would like to work with. I miss the part between action and cut."
"And they'd make films without actors if they could, they're not into them. It's all about the cameras and the machines. It's just become very, very unpleasant to work on them," she added.
Next: Things have gone downhill for the 1987 Academy Award's Best Actress.
7. Marlee Matlin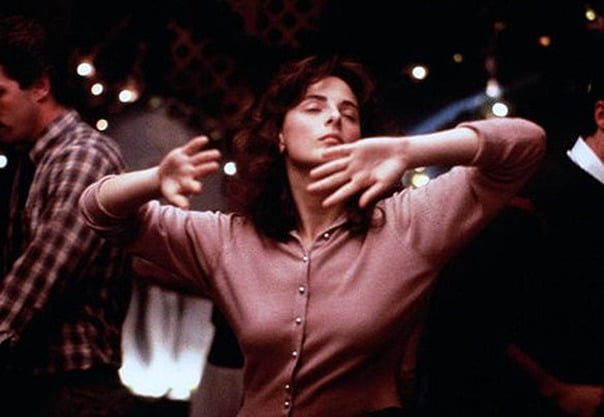 Matlin is certainly an inspirational performer. In her debut Hollywood performance in 1987's Children of a Lesser God, she was able to take home an Oscar for best actress. According to The Hollywood Reporter, she is the youngest actress and the only deaf woman to ever receive the prestigious award. She has also appeared in many other films throughout her career, including Two Shades of Blue, In Her Defense, and When Justice Fails.
Additionally, she debuted in TV movies and appeared in several TV series, including Reasonable Doubts, Blue's Clues, and The Division. But none of her roles get her close to achieving the same level of fame she experienced with Children of a Lesser God.
Next: This Academy Award winner found a new home acting in popular TV dramas.
8.  Joel Grey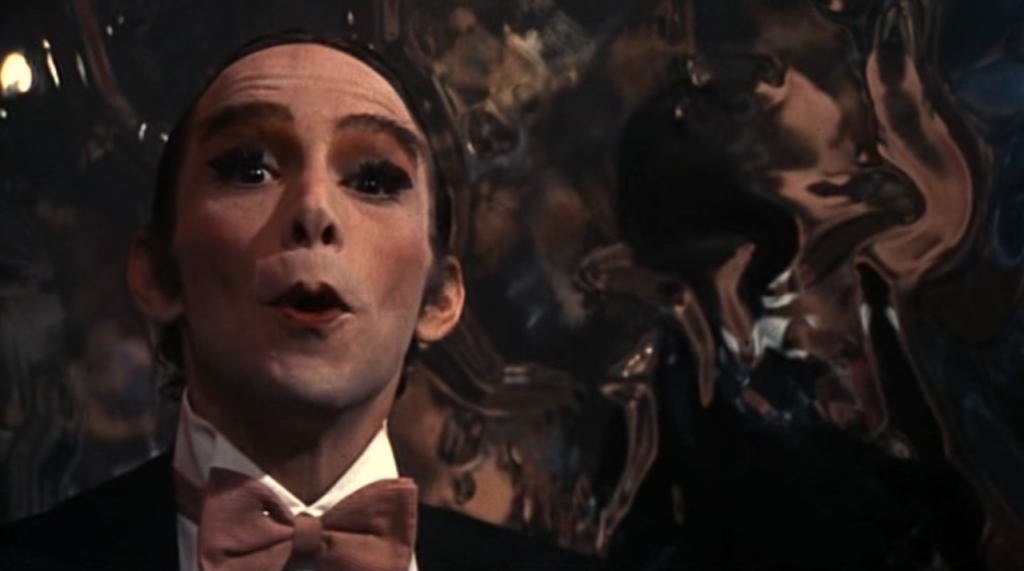 Grey's one and only Oscar was in 1973 for best supporting actor in Cabaret. Grey is still acting, but he has never achieved the same success as he did in his role in the 1972 film. In fact, MovieFone states: "While Grey remains active on Broadway, he has had only a couple of additional noteworthy roles since then. He directly followed his Academy Award win with twin disasters, Robert Altman's indescribably odd Buffalo Bill and the Indians, or Sitting Bull's History Lesson and Remo Williams: The Adventure Begins, which also sputtered."
Aside from his role in the 2010 film A. Hitler, Grey has only appeared in TV shows since 2008, including Private Practice, Grey's Anatomy, Nurse Jackie, Warehouse 13, and CSI.
Next: This actress can't find another Oscar-worthy role.
9. Linda Hunt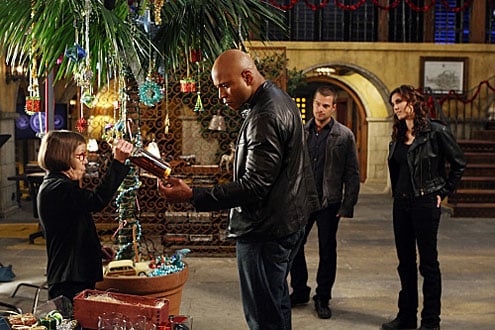 In 1984, Hunt won an Oscar for best supporting actress in the 1982 film The Year of Living Dangerously. Hunt has appeared in her fair share of films since then, with a few being Silverado, Kindergarten Cop, and Third Stone from the Sun. She was also in the TV series The Practice, as well as Without a Trace and NCIS: Los Angeles. Hunt's last movie role was in Stranger Than Fiction in 2006. Per IMDb, she also has a starring role in the upcoming comedy movie The Relationtrip.
"After her performance as Chinese-Australian photographer Billy Kwan in only her second feature film, Hunt's career since has consisted of quite a few voiceover jobs and niche roles and, most visibly, five seasons on NCIS: Los Angeles," per The Hollywood Reporter.
Next: Another Oscar is untouchable for this actor.
10. Sean Connery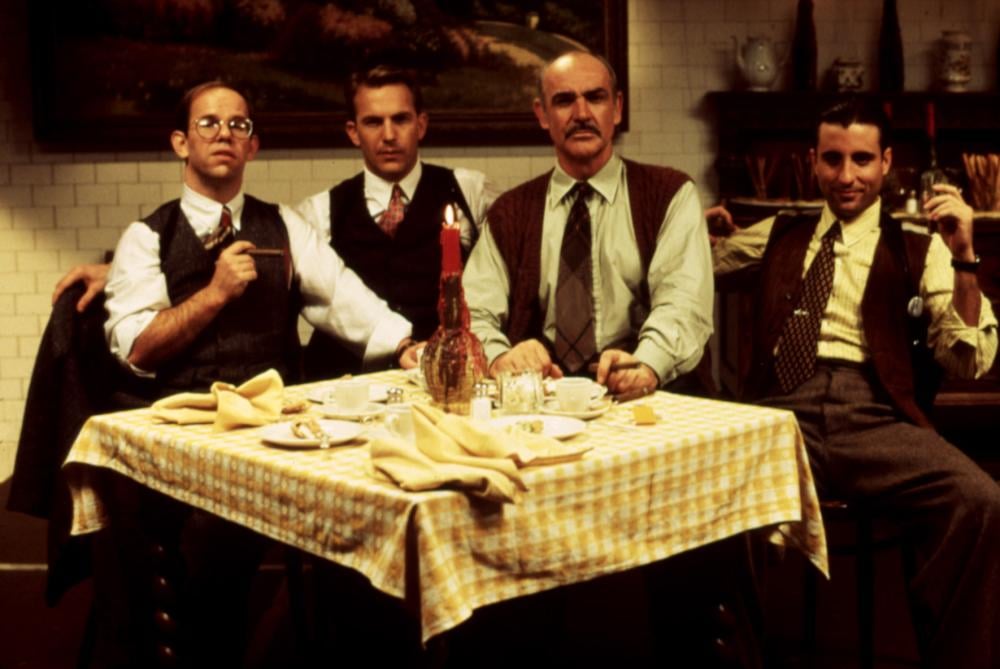 Connery won an Oscar in 1988 for best supporting actor in The Untouchables. He continued to appear in films throughout the 1990s and was in movies such as First Knight, The Rock, and Entrapment. When 2000 rolled around, however, Connery's career began to slowly fade.
He has only had a few acting jobs since 2000, one of which was for a video game and another a TV series documentary. His last major role was in the 2003 film, The League of Extraordinary Gentlemen. Connery's last project was in 2012 when he was the voice of the titular character in the animated film Sir Billi, per IMDb.
Next: Two Oscars is enough for this prolific actress.
11. Sally Field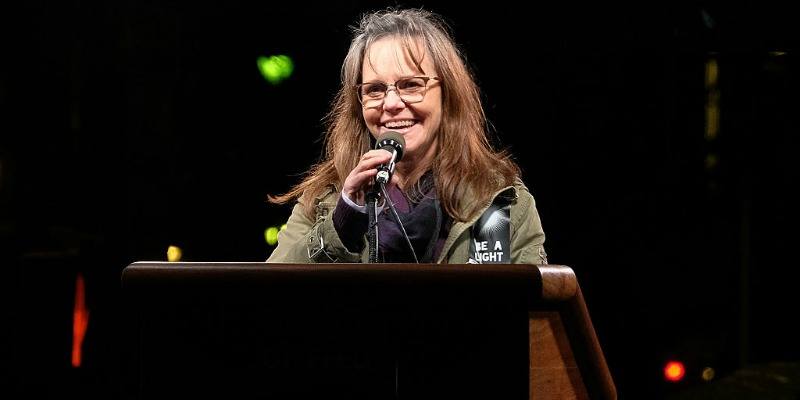 After nearly 10 years of acting — including two canceled TV shows and one blockbuster hit — Field hit her stride, receiving as Oscar for her role as Norma Rae in the movie by the same name. The film about a young single mother and textile worked unionizing her mill catapulted Field through many strong roles toward her second Oscar win, for Places in the Heart in 1984. Some of her most prolific work includes Steel Magnolias, Mrs. Doubtfire, and Forrest Gump. In the mid-'90s, Field's acting path pivoted toward television.
She appeared in many TV movies and miniseries, including ER, but her most recent role was Nora Walker on the hit show Brothers & Sisters, a drama about adult siblings and their parents. That show ended in 2011, and Field returned to the big screen in smaller supporting roles and one big role as a co-star in Lincoln as Abraham Lincoln's wife, Mary. She starred in one movie, Hello, My Name is Doris, and appeared on a Broadway revival of The Glass Menagerie. But Field's career has definitely simmered down.
Next: This Frenchman prefers his homeland over Hollywood.
12. Jean Jujardin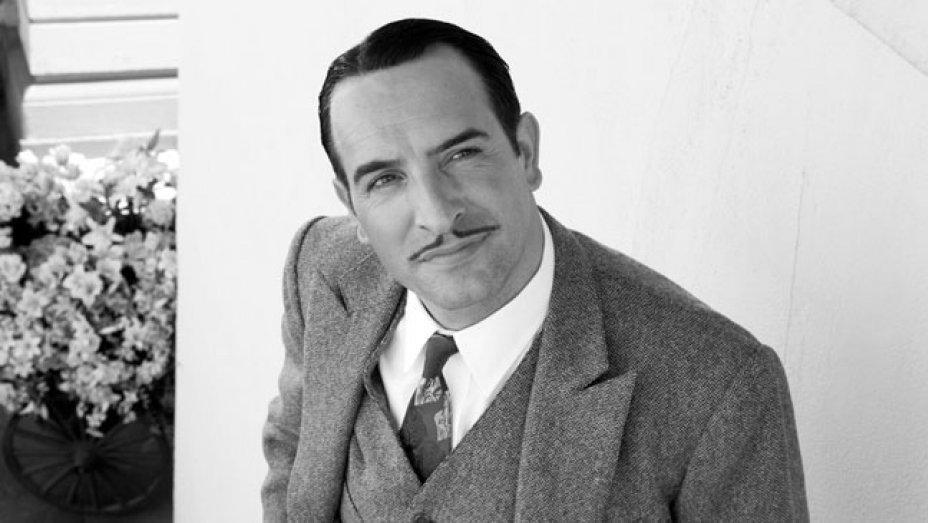 This Frenchman transformed from a 20-something comedian to an Oscar-winning actor throughout his "accidental" career in the performing arts. Born in a suburb of Paris, Dujardin began doing stand-up comedy, graduated into a regular TV role on a popular sitcom, and then moved on to more dramatic movie roles. In 2011, Dujardin starred in a French romantic comedy called The Artist. As a silent film, it showcased Dujardin's talent and garnered him an Academy Award among many other prestigious honors.
Despite his massive success, he chose to remain in Paris with his family rather than move to Hollywood to further his American acting career. Dujardin has appeared in some well-known films such as The Wolf of Wall Street and The Monuments Men, as well as some French films. However, it's clear he is happy with a career further out of the limelight.
Next: This stand-up comedian has many talents to fall back on.
13. Mo'Nique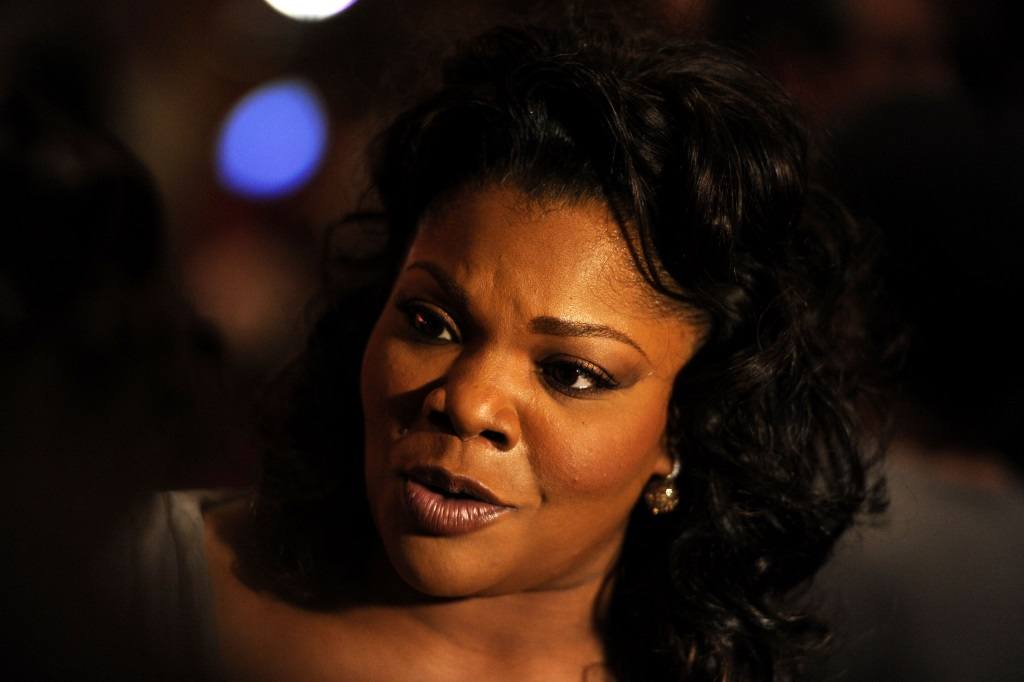 A success stand-up comedy career helped open the for Mo'Nique to pursue acting. She first appeared on shows like It's Showtime at the Apollo, Moesha, and The Bernie Mac Show, before starring on the sitcom The Parkers. After five strong seasons with the show, she added TV host and author to her resume. However, Mo'Nique's crowning achievement came in 2009 when she played an abusive mother opposite Gabourey Sidibe in Precious.
Drawing on bad experiences from her childhood Mo'Nique portrayed a complex, angry character, which gave her both healing from her past and an Oscar for Best Supporting Actress (the fourth African-American woman to win in that category). Although she has not starred in much since Precious, Mo'Nique has not rested on her laurels. She hosted a late-night TV show for three years and has acted in one film and one miniseries.
Next: This actor prefers low-profile roles these days.
14. Chris Cooper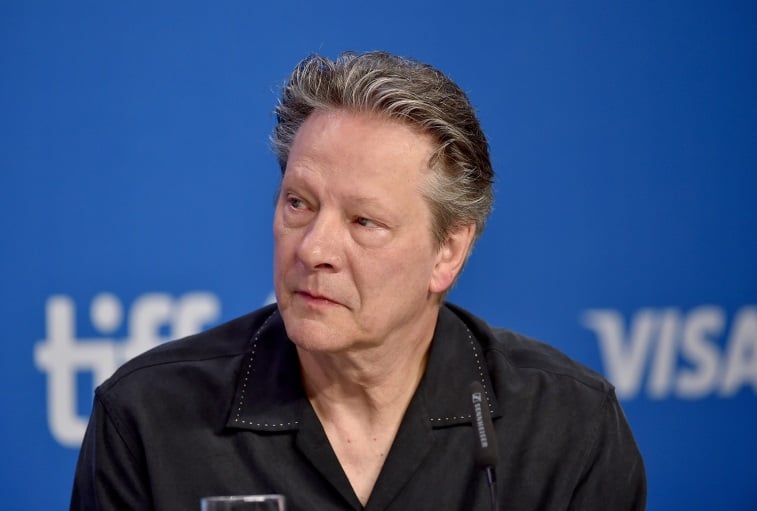 After 12 years with smaller theater groups, Cooper celebrated his film debut in Matewan, a drama about a 1920 coal miners' strike in West Virginia. He had notable performances in Money Train, Lone Star, Adaptation, Jarhead, Capote, and more. But his peak performance came in 1999 when he played a homophobic Marine Corps colonel in American Beauty. He accepted an Oscar for Best Supporting Actor for his role.
Since 2010, Cooper has appeared in a few films, which include Ben Affleck's The Company Men and Live by Night, as well as August: Osage County. It seems he prefers less visible roles; Cooper has acted in plays, appeared on Broadway, and served as the voice of Smokey in Cars 3.
Next: For this Italian star, "life is beautiful" without another Oscar.
15. Roberto Denigni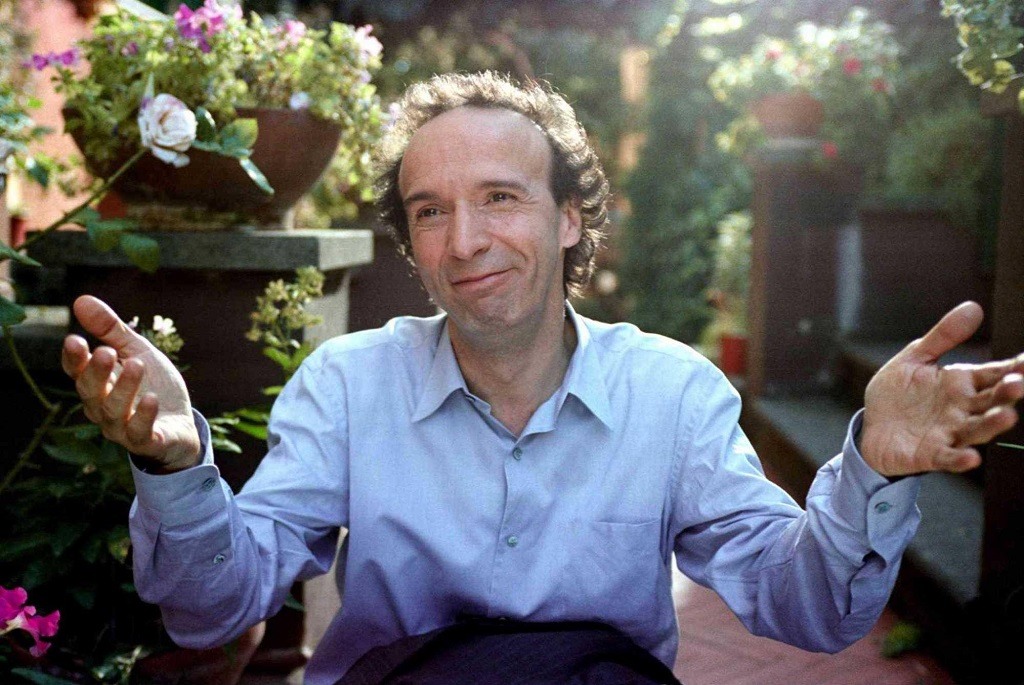 A superb example of an international film sweeping the academy off its feet, La Vita e Bella (Life is Beautiful) starred Benigni (he also wrote and directed it). The talented Italian got his start in experimental theater groups, and he had roles in many Italian films throughout his career. His directorial debut involves a TV monologue that criticized Pop John Paul II.
Life is Beautiful didn't come until later in his career. As an improvisatory poet, Benigni can recite Dante's Divine Comedy by memory, and he toured around Italy doing a Dante-inspired "one-man show." His most recent American work was To Rome With Love (2011), which starred and was directed by Woody Allen.
Ali Harrison also contributed to this story.
Check out The Cheat Sheet on Facebook!