10 Best New TV Shows of 2014
Here are the 10 best new TV shows of the year, according to review aggregator Metacritic's tally of the shows most frequently mentioned by critics in their year-end Top 10 lists of the best shows of 2014. You can read up on how Metacritic assigns points to each show based on its rankings over on the site and read on below to see which new shows that debuted in 2014 ranked the highest in various critics' round-ups of the best programs of the year.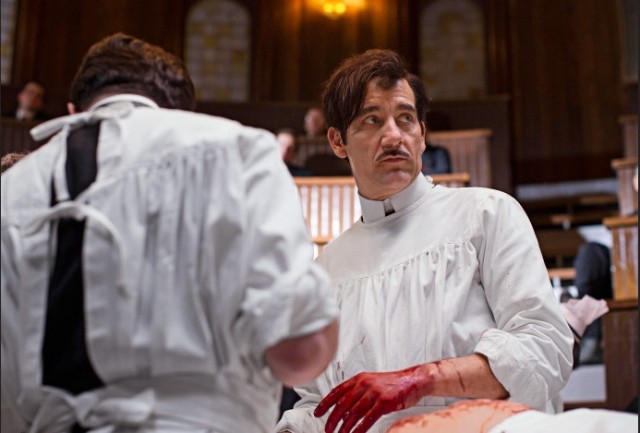 10. The Knick
This Cinemax series is directed by Steven Soderbergh and stars Clive Owen as a doctor practicing in the year 1900 at the Knickerbocker hospital, nicknamed "the Knick," in New York City. With doctor characters based on important figures in the history of medicine, this hospital employed some of the best medical minds of the time to help overcome awful mortality rates from the limited medical knowledge available at the turn of the 20th century.
Clive Owen plays Dr. Thackery, a talented surgeon who battles a crippling addiction to both cocaine and opium. Andre Holland plays a European-educated black doctor who fights for respect in the city and at the hospital. Meanwhile, the Knick attempts to attract wealthier patients and maintain its high level of care.
"Not only is this series good — in fact, The Knick may be the best thing Cinemax has ever done, which is not remotely an overstatement, by the way, just blunt fact," said Newsday. "Soderbergh has created a vibrant, dark and above all alluring Gotham. Owen's Thackery is its bracing human counterpart." The network had enough faith in the show to renew The Knick for a second season right as the first one hit the air.
While the show might not have gotten the same level of attention as others on this list, especially considering the big names involved, as a second season comes on the heels of a well-received but perhaps little-seen first one, the interest is likely to increase for next year.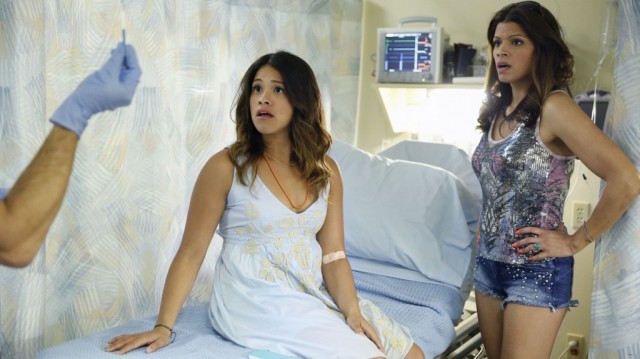 9. Jane the Virgin
The CW's new show Jane the Virgin has one of those premises that sounds so bizarre it seems like it could never be successful. The show is about a young Latina named Jane who is highly romantic and decides to save her virginity for marriage.
She's engaged to a nice young man at the beginning of the series, but during a routine gynecological examination her doctor accidentally artificially inseminates the 23-year-old, giving Jane almost an immaculate conception-type situation that she then must explanation to her fiancee and her very traditional grandmother. Things get even more complicated when the baby's father turns out to be someone Jane dated five years ago.
The show is steeped in Latino culture, with Jane thinking about her experiences within the frame of the Spanish soap operas, called "telenovelas," that she loves. Jane the Virgin shows three generations of women interacting and figuring out their ideas regarding femininity as Jane balances radically different advice from her loving mother and grandmother.
The A.V. Club called it "respectful, complicated, and utterly charming," and the show has been nominated for two Golden Globes: one for star Gina Rodriguez and one for Best Series in the Comedy or Musical category. This is definitely one of the best shows to come from the CW in recent memory.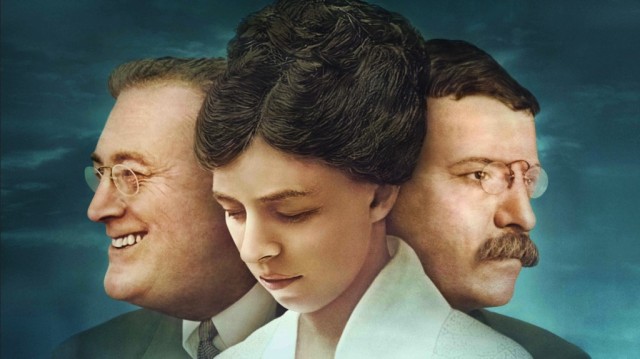 8. The Roosevelts: An Intimate History
Ken Burns's PBS documentary about the Roosevelts received rave reviews, as historical documentaries from Ken Burns are wont to do. The 14-hour series explores the influence the powerful family had on history, from the birth of Theodore Roosevelt in 1858 to the death of Eleanor Roosevelt in 1962. The series focuses on Theodore, Franklin, and Eleanor Roosevelt and the family's influence on American politics.
A review from The San Francisco Chronicle points out that Burns's perspective on history makes the viewer consider the modern parallels and impacts that the Roosevelts and their decisions have had on the United States. Meryl Streep lent her voice as Eleanor, and the Chronicle called the vocal performance "uncanny."
Although the documentary can be criticized for playing it too safe, skimming over issues surrounding FDR's affairs and Eleanor's lesbian relationship with Lorena Hickok, the series is an absorbing look into one of the most important political dynasties of American history with much contemporary resonance.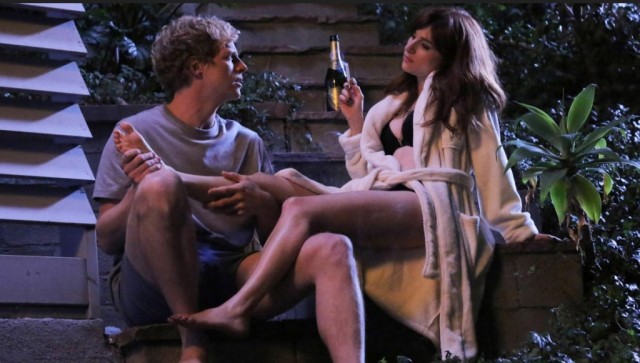 7. You're the Worst
This FX comedy took the romantic comedy formula that failed for so many networks this year and turned it on its head by making the main characters two awful people who don't deserve to find love at all, though if they do, the audience's consolation is that at least it's with each other, rather than a more well-adjusted member of society.
Basically, the rom-com thing can work if you make it unexpectedly dark. Critics have praised the comedic chemistry of the two leads, as the actors have created fundamentally unlikeable characters who you would not want to know in real life but are funny to watch. Somehow you find yourself rooting for their relationship to work out even though they themselves don't want it to in of fear of turning into their boring married friends.
"Yet here's the unexpected thing about You're the Worst: While Jimmy (played by Chris Geere) and Gretchen (Aya Cash) are both, yes, the worst–I wouldn't want to spend five minutes with either of them in real life–they also happen to be the most perfectly matched couple on television," said The Daily Beast, which called the series one of the best shows of the summer.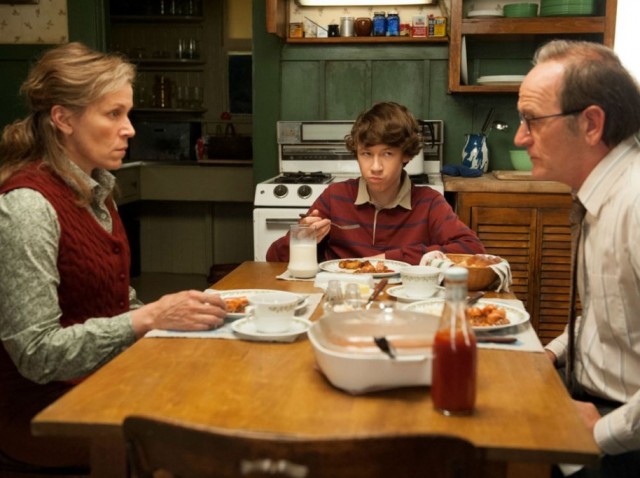 6. Olive Kitteridge
This HBO miniseries was a passion project of star Frances McDormand. The actress told NPR that the lead role in the adaptation of Elizabeth Strout's 2008 Pultizer Prize-winning novel brought her "one of the best times I've ever had as an actor."
"Female characters in literature are full," McDormand said to NPR's Melissa Block. "They're messy, they've got runny noses and burp and belch. Unfortunately, in film, female characters don't often have that kind of richness."
The four-hour series sees McDormand playing an aging math teacher in small town Maine who's so misanthropic she alienates everyone around her, from her students to her husband.
"It might seem inconceivable that one could describe a four-hour miniseries about emotionally constipated small-town Maine citizens as 'thrilling,' but that's what Olive Kitteridge is. Its excitement is due mainly to Frances McDormand's performance as the title character, a woman whose sharp tongue wounds everyone," reads a review from Vulture. McDormand and co-star Bill Murray have been nominated for Golden Globes for their performances, and the show as a whole is nominated for Best Miniseries.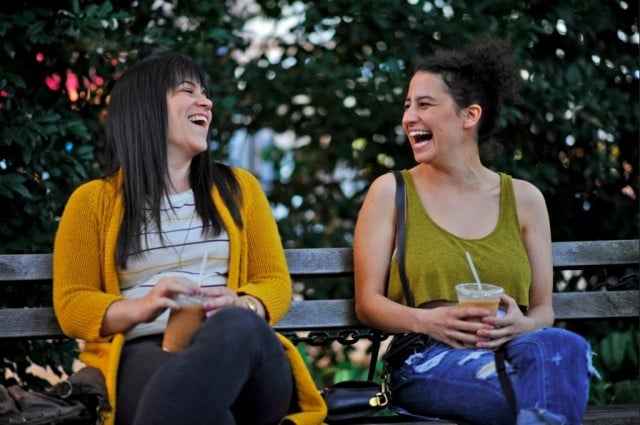 5. Broad City
Broad City is Comedy Central's new show about two 20-something women living in New York City, trying to make ends meet and their dreams come true while smoking lots of weed. Amy Poehler produces the series, which began as a Web show starring Illana Glazer and Abbi Jacobson. The show has been compared to HBO's Girls but has been praised for having the guts to be even more bizarre and kooky with its slacker humor. "Abbi and Ilana are so feckless that they make Lena Dunham's Hannah seem like Warren Buffett," said The New York Times.
Like many shows on Comedy Central, Broad City is a satirical look at the millennial generation as a group of lazy stoners without the ambition to accomplish anything. Ilana is a pothead who works at a sales company and manages to not get fired despite her appalling behavior, which includes taking incredibly long breaks and stealing from her boss.
Abbi is a janitor at a workout facility that offers spinning classes and dreams of someday leading a class herself, though for now she's relegated to cleaning up after people. The show allows the women to fail just as hard as millennial men; portraying female characters as being equally as selfish, lazy, and gross as the guys has given the show major feminist credibility.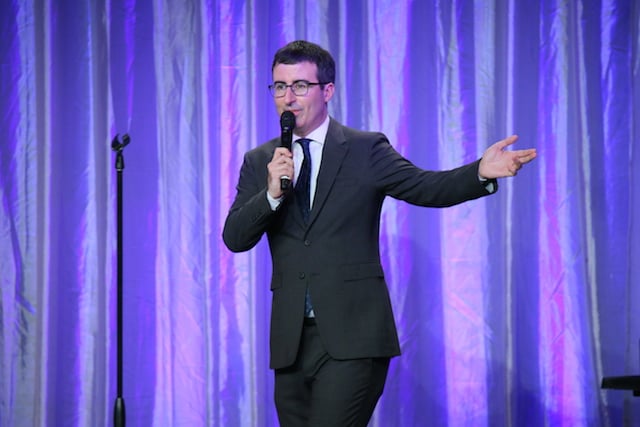 4. Last Week Tonight with John Oliver
With Stephen Colbert leaving his beloved late-night political satire The Colbert Report to replace David Letterman on The Tonight Show, thus leaving behind his ridiculous parody persona of right-wingers, former Daily Show senior British correspondent John Oliver has gotten his own show on HBO to give young people more than one option for getting their news in a funny manner.
Oliver hosted The Daily Show with Jon Stewart for eight weeks last summer while Stewart was out filming his directorial debut, Rosewater, and he did such a great job that he was offered his own series in the same vein as The Colbert Report and The Daily Show. A review from The A.V. Club notes that the premium cable home gives Oliver freedom to do more damage to his targets than a basic cable network like Comedy Central would, which makes the way Oliver approaches his topics even more acerbic than his satirical political comedy predecessors.
"The freedoms of premium cable allow Oliver to get a little weirder than his basic-cable counterparts–and a lot more biting. There's a cheap buzz in hearing the phrase 'fucking ukulele' in the rise-and-fall of the host's British accent, but the best indication that Oliver is no longer on TV–he's on HBO–is a brutal interstitial takedown of employment practices within the National Football League. The premiere episode of Last Week Tonight is a smorgasbord of subjects Oliver wouldn't (and possibly couldn't) tackle on another network," the publication wrote.
Watching Oliver carve out his own niche in the genre could be enough to ease the pain of Colbert's departure to safe-as-milk late-night TV.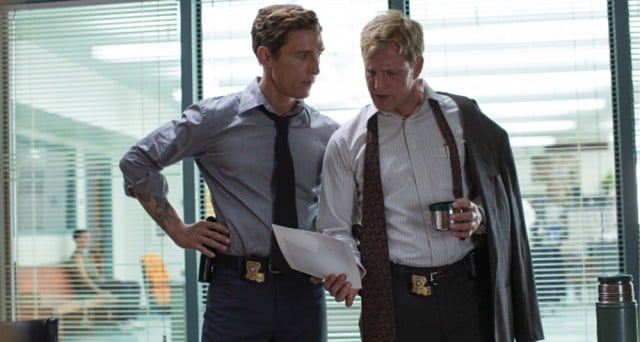 3. True Detective
Nic Pizzolatto's anthology crime series starring Matthew McConaughey and Woody Harrelson was probably the most talked-about show of 2014, coming out of nowhere with two huge movie stars on board and some of the most unique writing ever seen on television to become one of the most acclaimed shows of the year.
The role of nihilistic police detective Rust Cohle is cited as one of the main parts that helped revitalize McConaughey's career in 2014 as part of the media-dubbed "McConaissance." McConaughey's take on the character is startling: It's impossible to take your eyes off him or get Pizzolatto's words out of your head as Rust speaks them.
Harrelson and McConaughey are friends in real life, and they tapped into this chemistry to play the unwilling partners Rust and Marty, who together must solve a chilling rash of murders in rural Louisiana while grappling with their own broken personal lives. The story is told in flashbacks between 1995, when the pair first became partners in solving the first murder the police discovered, and the present day, when another similar killing happens again, even though the man supposedly behind the first one was put behind bars.
The show is as much about the relationship between the two radically different men — one with a strict moral code he sticks to despite society's disapproval, the other who professes to have strong morals but repeatedly fails at sticking to them — as it is about a serial killer in Louisiana.
The show was surprisingly upset at the Emmys. While many had predicted it would sweep the drama category, it only took home the prizes for directing, casting, and a few smaller awards, leaving both Harrelson and McConaughey empty-handed as the voters decided to honor Breaking Bad in its final season.
True Detective has four Golden Globe nominations in the miniseries category: for the lead actors plus supporting actress Michelle Monaghan and for Best Miniseries. It likely won't leave without at least a couple of those trophies.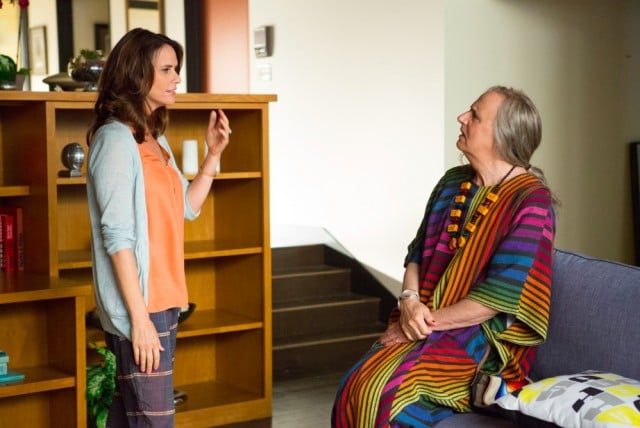 2. Transparent
This original series has placed Amazon at the forefront of creating high-quality content for its streaming service, making it a major competitor for Netflix. The show stars Arrested Development's Jeffrey Tambour as a 70-year-old man named Mort who comes out to his children as transgender and transitions into his new life as a woman named Maura. Transparent examines not only Maura's difficulties as she transitions, but also her children's less-than-selfless reaction to her announcement.
The show was created by Jill Soloway, who has also worked on the series Six Feet Under and The United States of Tara. The show's creators "might have come up with TV's best study of family dynamics since Six Feet Under," reads a review from The Independent, which also called the show "the latest gem in the online TV revolution."
Tambour has been nominated for a Golden Globe for his performance, which he prepared for by walking around Los Angeles dressed as a woman. "I remember the terror of walking through the hotel," Tambor said to The Daily Beast. "And I said to myself, 'Good. Remember this. Remember this. This is part of what this voyage is. This is what it feels like.' " The show has also been nominated for a Golden Globe for Best TV Series in the Musical or Comedy category.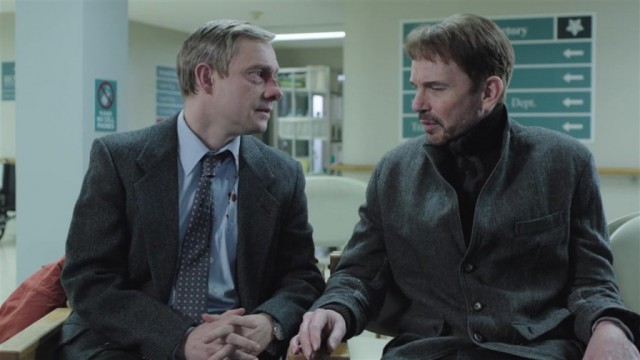 1. Fargo
FX's new venture into the anthology format came in the Coen brothers-inspired show Fargo, which came out as critics' top pick of 2014. The show pays homage to the Coens' 1996 cult classic while introducing a new storyline and characters. The performances of stars Billy Bob Thornton and Martin Freeman earned raves, as well as the writing by creator Noah Hawley.
Like the movie, the show examines how typical Midwestern life is disrupted (or not) by violence when a series of murders occur in the rural town of Bemidji, Minnesota. Thornton plays a hitman who comes to Bemidji and sucks the inept insurance salesman played by Freeman into his plot while the town's police attempt to solve the crimes.
"The writer, Noah Hawley, invented new characters immersed in a different array of murders without losing what was so distinctive about that droll, enigmatic film in the first place," reads a review from The New York Times. Critics expressed disbelief and wonder over the fact that the show manages to pull off being an engaging riff on a unique and beloved film.
The show won the Emmy for Outstanding Miniseries and has been nominated for five Golden Globes. The next season will star Kirsten Dunst and Breaking Bad's Jesse Plemons, and will be a prequel to the events in Season 1, taking place 30 years prior and again set in the unique culture of the extreme northern Midwest.
Follow Jacqueline on Twitter @Jacqui_WSCS
More from Entertainment Cheat Sheet:
Want more great content like this? Sign up here to receive the best of Cheat Sheet delivered daily. No spam; just tailored content straight to your inbox.