10 Crazy Things You Didn't Know About Adele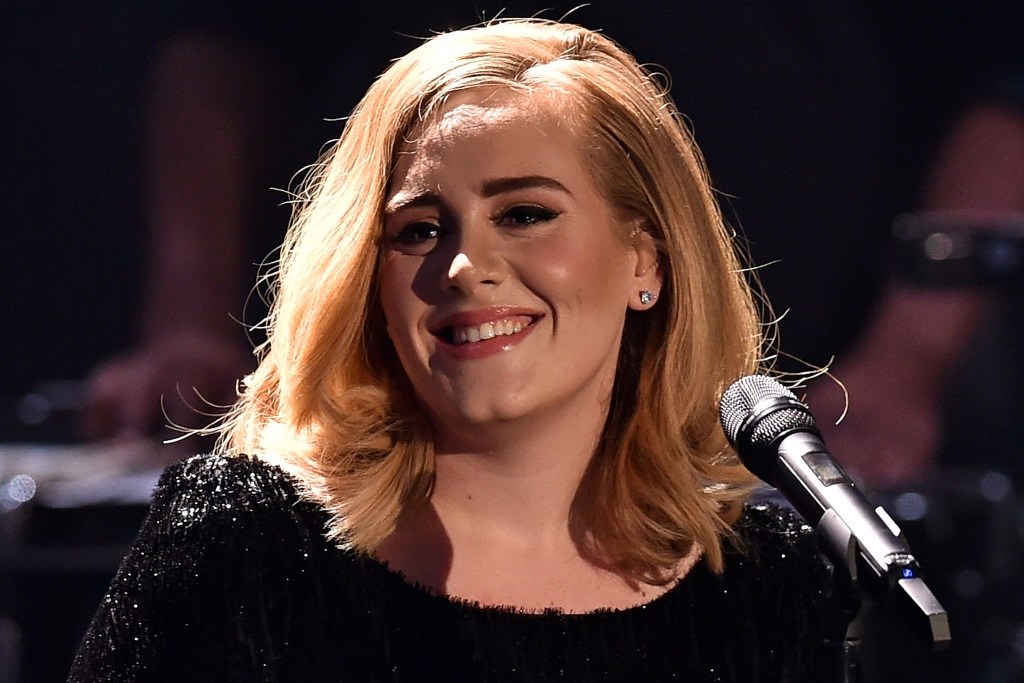 Adele took the music world by storm with her album, 21. She was able to grab the world's attention with her hits, but she also has some amazing underrated songs in her catalog. After the album, she took a bit of a break to raise her son and create some new music for her album 25.
Although she is one of the most successful singers in the world, there are many things you probably don't know about her because she's good at keeping out of the public eye. Well here are 10 crazy things you probably didn't know about the English powerhouse.
1. She has famous class mates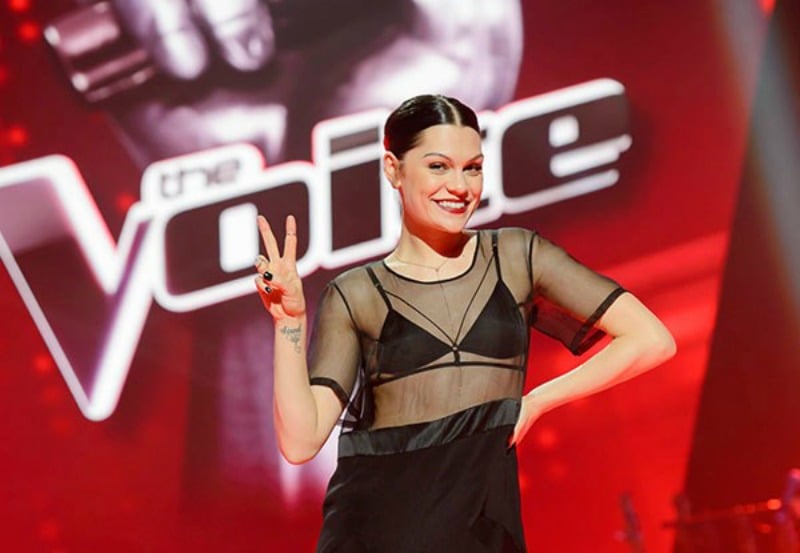 Adele went to BRIT School for Performing Arts & Technology, which has a lot of famous alumi. One who came in before her was Amy Winehouse. Also Adele's classmates included Jessie J and Leona Lewis. They didn't just go to the same school either, they hung out!
"I had all sorts of friends," Jessie J said according to Capital FM. "I knew Adele; we were in the same year. We used to hang out at lunchtimes and have a little jam. We'd sing songs we'd written or perform whatever we were working on."
2. Adele's "Hello" made music video history
"Hello" wasn't just a big deal because it was a part of Adele's musical return. But how it was made also made music history. The video was shot with IMAX cameras, which is the highest resolution in the world. According to Coming Soon, the cameras that were used to film it were used for the Academy Award winning movie Interstellar along with Hunger Games: Catching Fire and Star Wars: The Force Awakens.
 3. The first draft of "Skyfall" was done in 10 minutes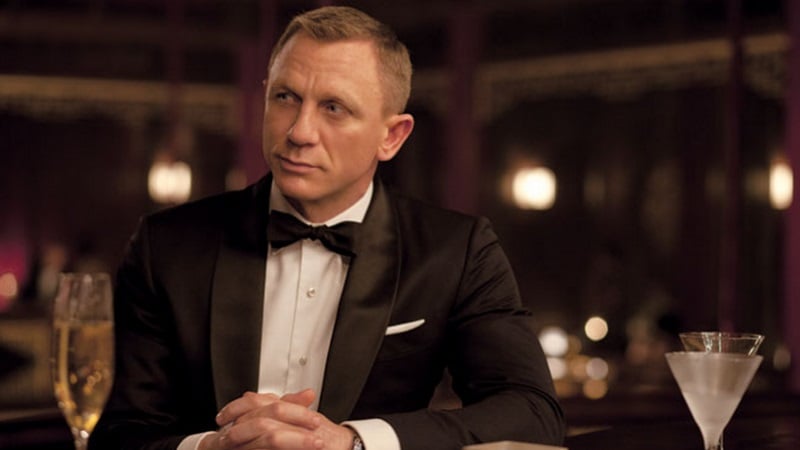 Adele won an Oscar for Best Original Song, but it didn't take her long to come up with the idea. "Within 10 minutes," producer Paul Epworth told Hollywood, "she put down most of the vocals. She had the lyrics in her head when she drove over. It was the most absurd thing. She's fast, but it was quite phenomenal." Sometimes genius art just comes out quickly.
4. She wrote her first record at 16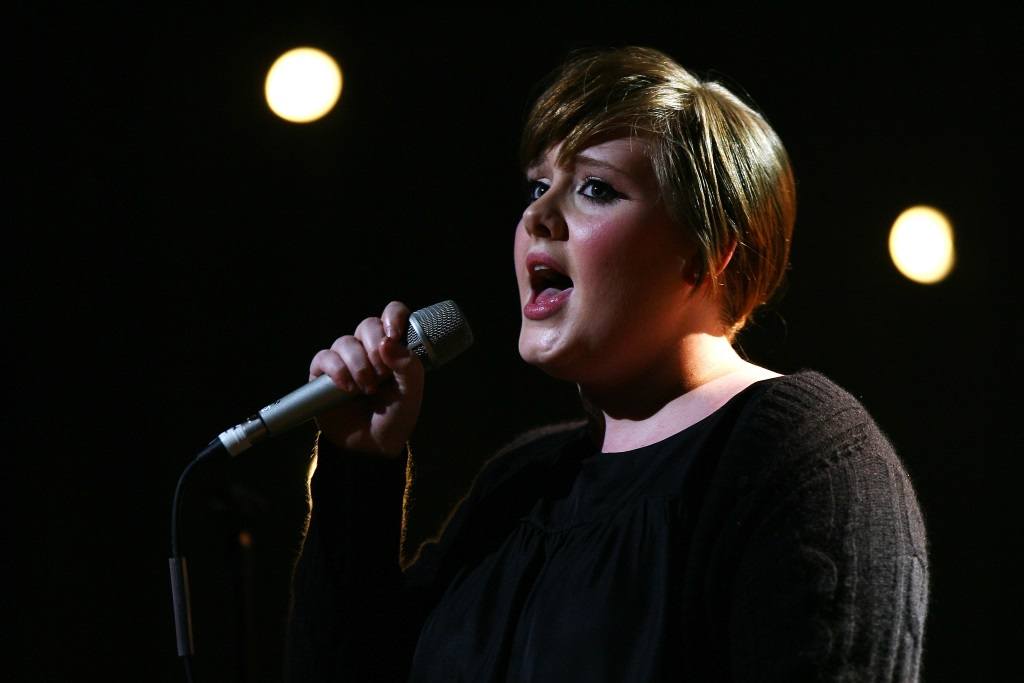 It's no secret that the powerhouse has reached an incredible height of success at a young age. Each album is named after the age she created it. But her first record was Hometown Glory, which she wrote at 16 and posted the demo on her Myspace page. It was so good that it got her noticed by label XL.
5. She has multiple Guinness World Records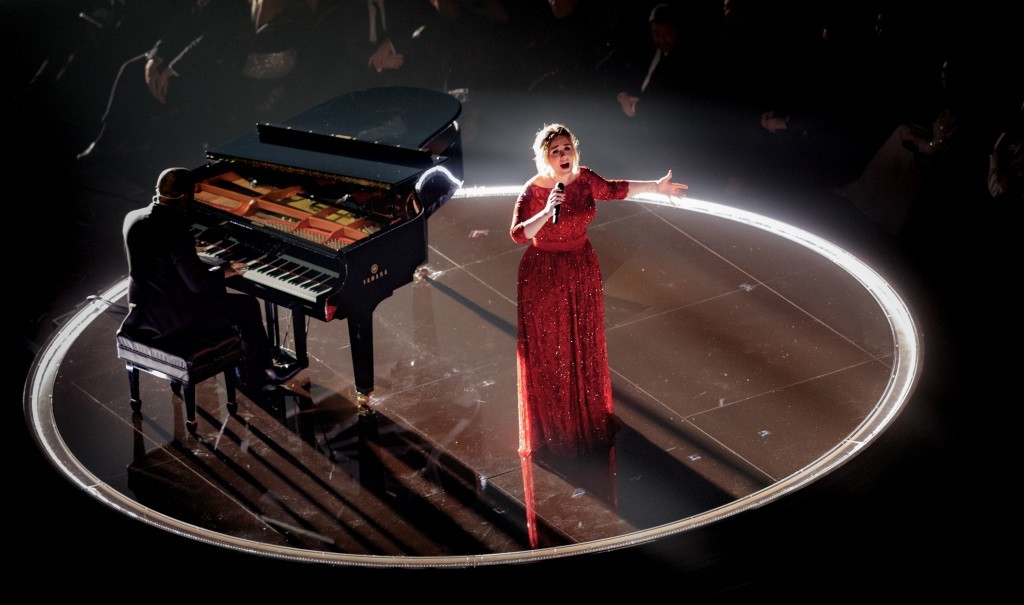 This is probably no surprise to those who know how many barriers she has broken. The singer is the record holder for fastest video to reach a billion views on YouTube, which was previously held by Psy. Her "Hello" music video reached a billion views in 88 days, where "Gangnam Style" was able to do the same thing in 159 days.
She is also in the records for being the first woman to have two singles and two albums in U.K. Top 5 at the same time, most consecutive weeks with a U.K. No. 1 album at 11 weeks, and most cumulative weeks with a U.K. No. 1 album at 18 weeks.
6. She has a hidden tattoo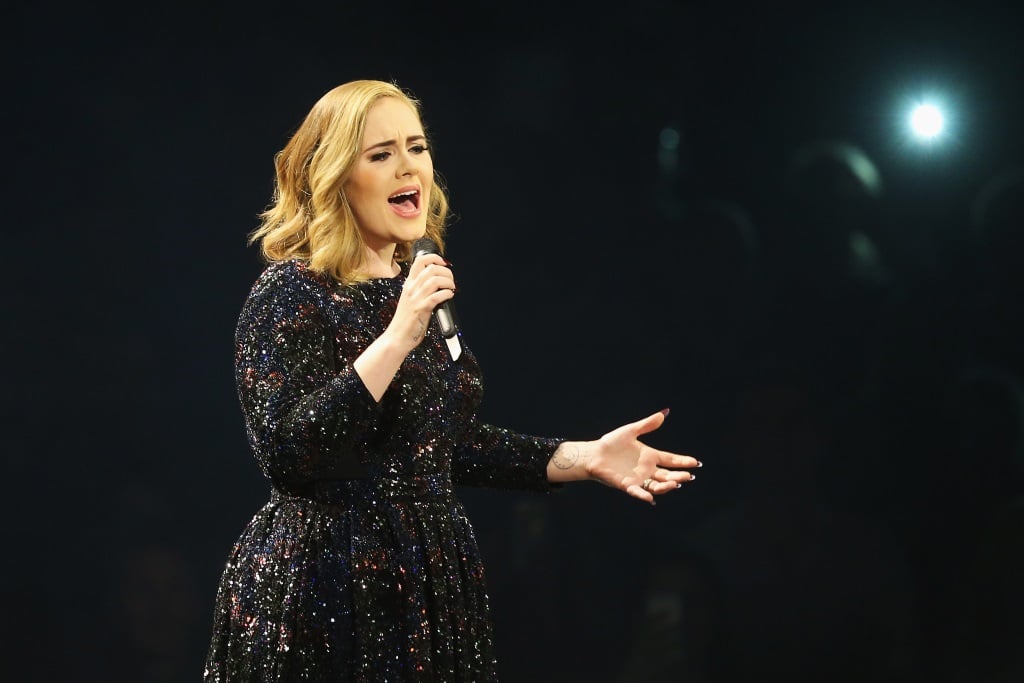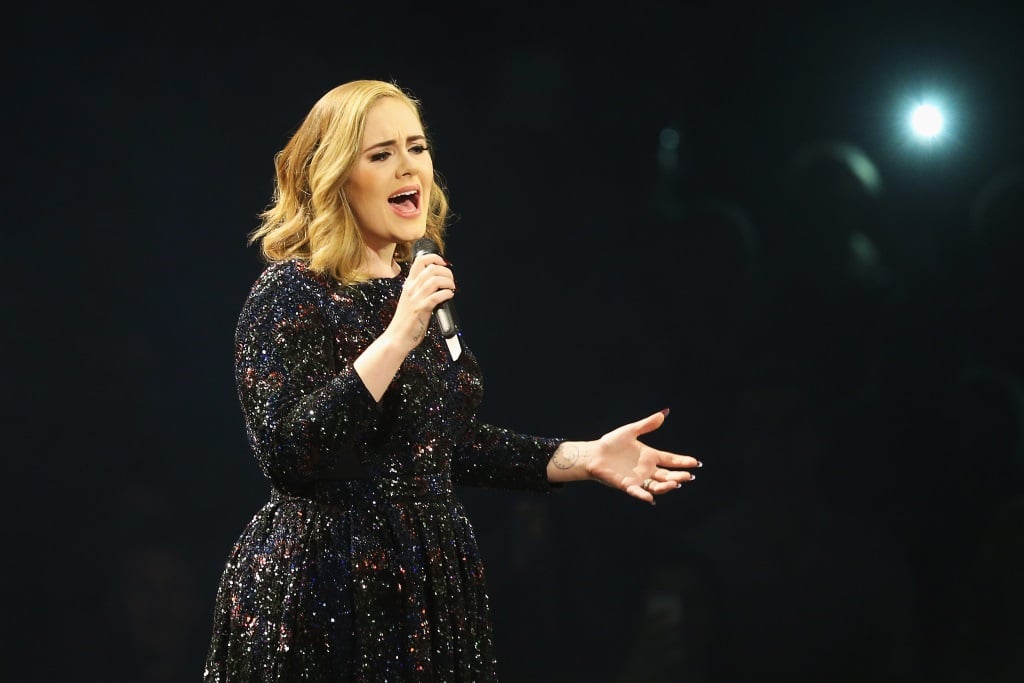 Chances are many music fans don't know that Adele has a special tattoo. It's a very simple "A" behind her ear that is for her baby boy, Angelo. That's not her only one. She also has "Paradise" on her hand, which she got from tattoo artist, BangBang in New York.
7. After surgery she was silent for six weeks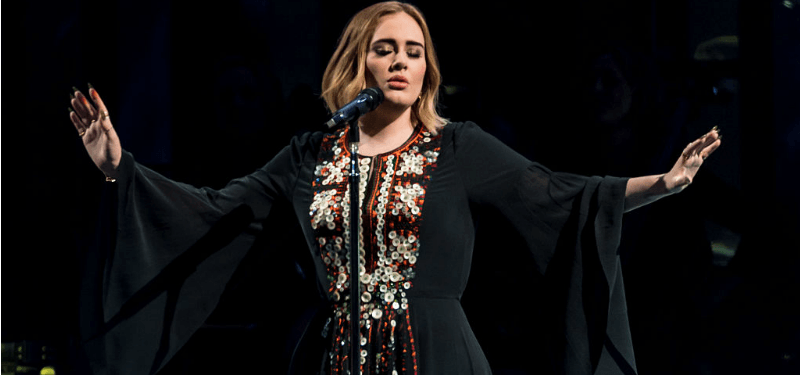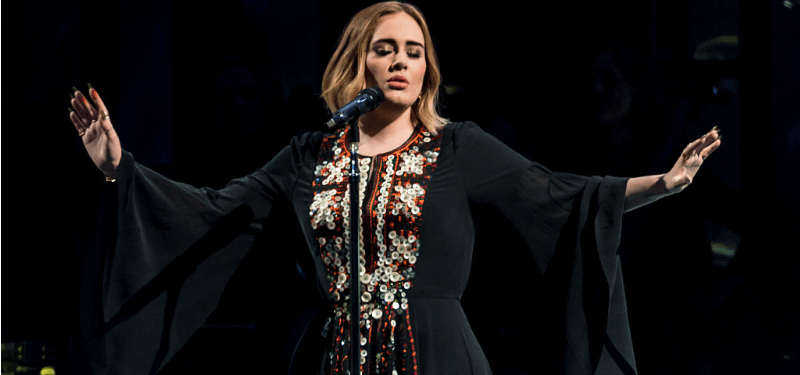 The vocal chords are an instrument that could be put under a lot of stress when you use them often. Adele was not immune to this and had to cancel her sold-out tour in the U.S. due to a vocal illness. She had a vocal hemorrhage and needed surgery. In order to fully recover she had to be silent for six weeks. The whole experience seemed to have kept the singer on her toes, and skeptical of things like touchscreen computers.
"I'm an absolute germaphobe, because of my surgery," she told Vanity Fair, "I can't sing at all if I have a sore throat. This is my worst nightmare, to touch the screen."
8. One of her biggest inspirations is the Spice Girls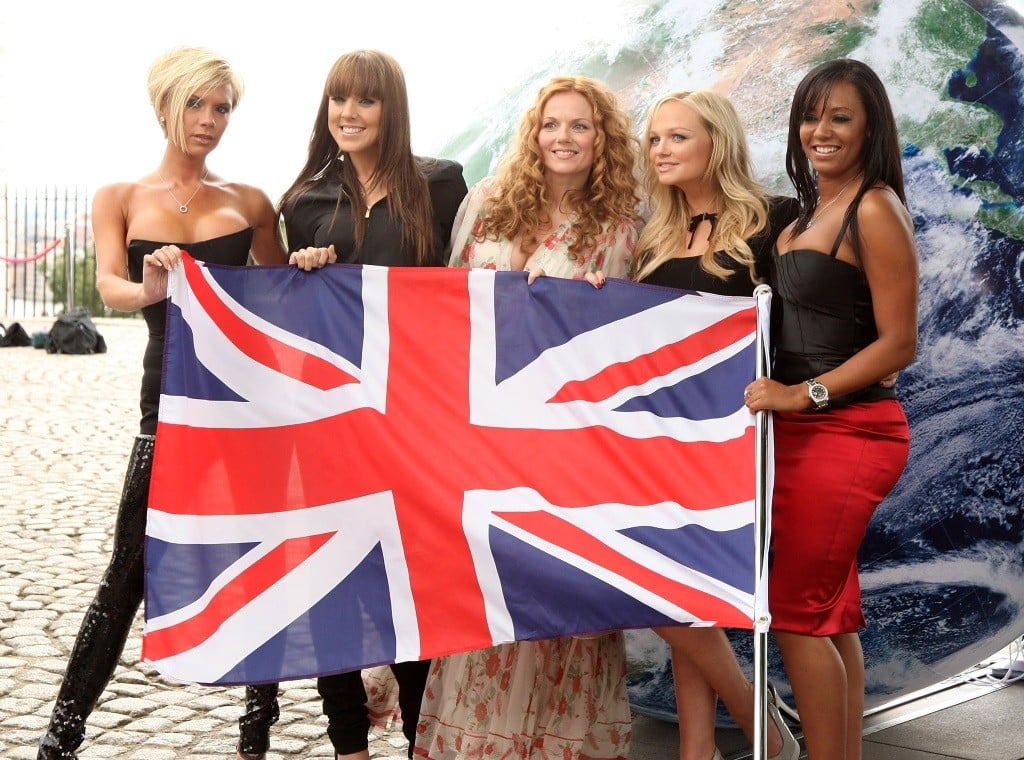 The Spice Girls are often considered just a cheesy pop group that used to be popular. But they still have an interesting influence on music today. "People always think I joke about this," she told Vanity Fair, "but the Spice Girls blew up when I was seven. And seeing them coming from a humble background—there was hope in it. It was really a massive part of my life when the whole Girl Power thing happened."
9. She keeps her awards in her bathroom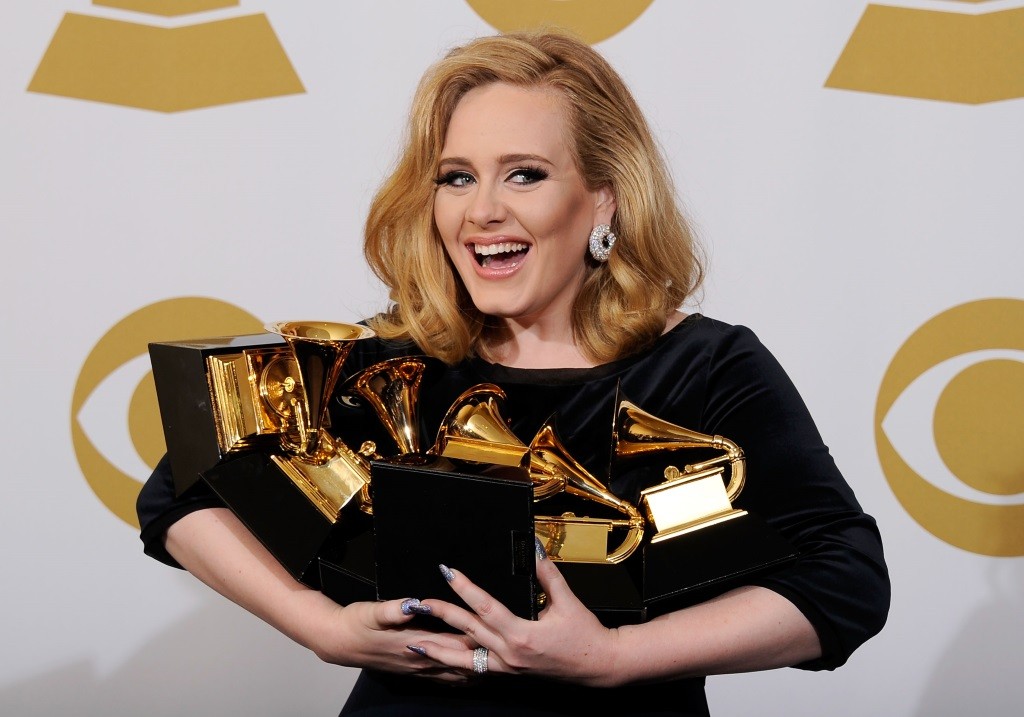 The icon has so many awards, so where does she put them? She keeps her Oscar in her bedroom, but her other ones can be found next to her toilet. "I kick myself every day," Adele told The Sun, "when I go for a poo and see my awards and think, 'Wow, I did good (sic)!' That's the truth." Well that's one way to stay motivated!
10. Her management keeps her from drunk tweeting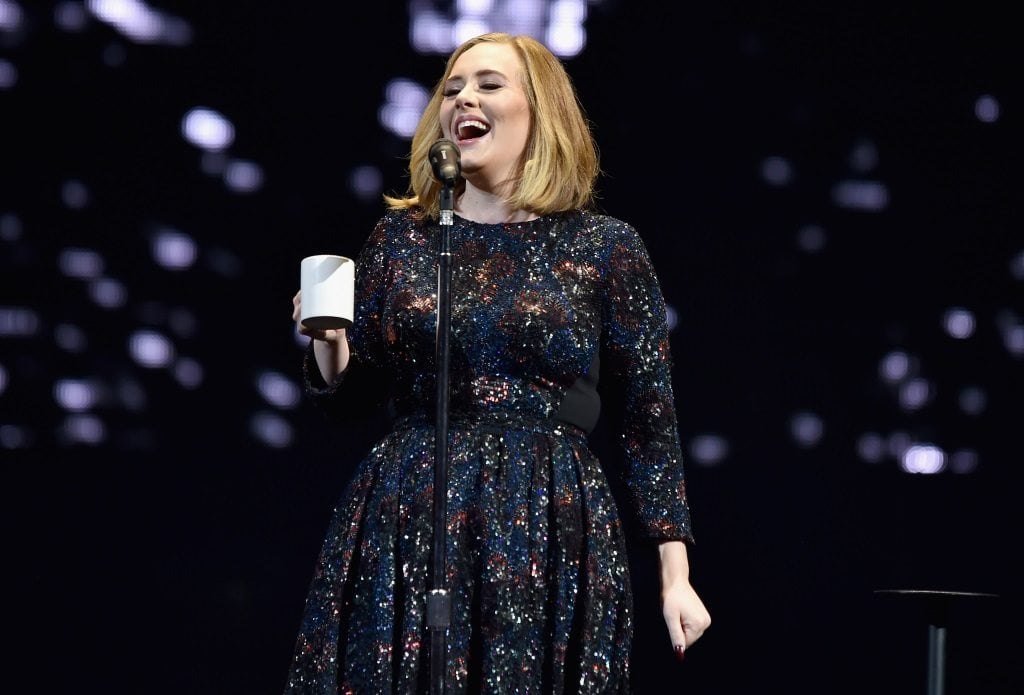 Some celebrities have people who tweet for them, while others tweet completely unfiltered themselves. Adele learned the hard way that she needs a few people to filter through her tweets.
"I'm not a drinker any more," Adele said on a BBC special, "but when Twitter first came out, I was drunk tweeting and nearly put my foot in it quite a few times, so my management decided you have to go through two people and then it has to be signed off by someone, but they are all my tweets, no one writes my tweets, they just post them for me."
Follow Nicole Weaver on Twitter @nikkibernice
Check out Entertainment Cheat Sheet on Facebook!