10 Golden Globe Predictions for Motion Picture Awards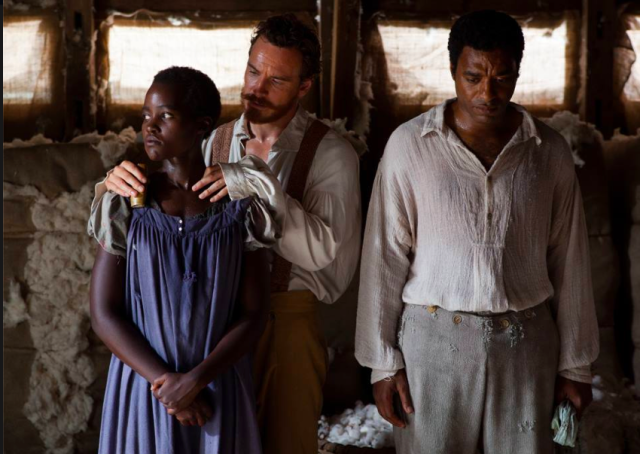 This Sunday will mark the 71st Golden Globe Awards in what has been one of the strongest years for film in recent memory. Generally considered the second most important award ceremony after the Academy Awards, the Golden Globes has been held annually since 1961 and will take place at the Beverly Hilton in Los Angeles, California. Just in time for this Sunday's Golden Globes, here is a list of predictions for all the major motion picture awards and let us know what you think will win in the comments.
Best Drama — Prediction: 12 Years a Slave
You'll be hard pressed to find a website or publication that doesn't place director Steve McQueen's historical drama 12 Years a Slave as the major front runner for Best Drama at the Golden Globes — and for good reason. Based on the 1853 autobiography of the same name by Solomon Northup about a free black man kidnapped in Washington, D.C. and sold into slavery, 12 Years a Slave is the most critically acclaimed film of the year in what has become one of the strongest years for film in recent memory. 12 Years a Slave is widely expected to take Best Drama at the Golden Globes en route to the Academy Award for Best Picture, winning a slew of other awards along the way.
Could Win: Gravity
The award for Best Drama is clearly 12 Years a Slave's to lose, but of the other nominations in the category only Gravity has a shot at upsetting the historical drama. The technical mastery of Gravity along with the box office phenomenon associated with the film was once believed to be a strong case for the film to surprise come award time, but now that the box office accomplishments are firmly in the rear view mirror, it seems more and more unlikely that Gravity will unseat 12 Years a Slave. Regardless, expect Gravity to be a solid competitor in both the Golden Globe Awards and the Academy Awards in much the same way that James Cameron's Avatar nearly overtook Kathryn Bigelow's The Hurt Locker for Best Picture at the Oscars in 2010.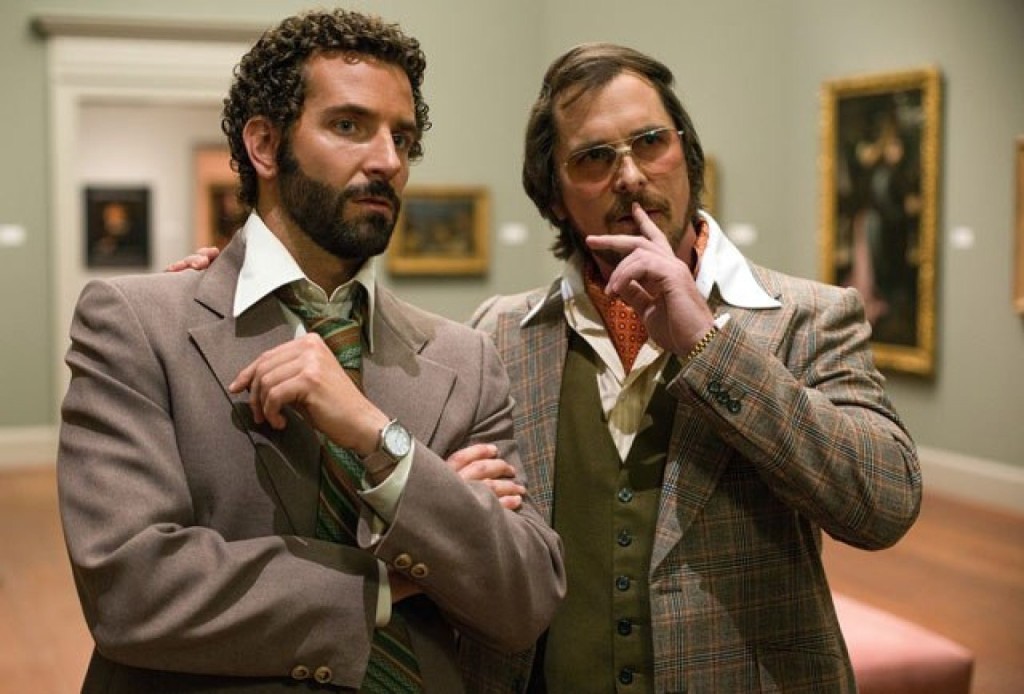 Best Musical/Comedy — Prediction: American Hustle
Since the Golden Globes splits the Best Picture category into drama and musical/comedy (something many people have argued the Academy should do), the latter category figures to be a fierce battle between five films that are also sure to be contenders for Best Picture at the Academy Awards. But of the five films, David O. Russell's American Hustle stands out among the bunch as being the clear front runner with sterling critical acclaim and high praise for the film's performances, which earned an additional four Golden Globe nominations. Unless sentiment changes wildly between now and the Academy Awards, American Hustle also figures to be among the frontrunners for the Academy Award for Best Picture.
Could Win: Inside Lleweyn Davis
Honestly, while American Hustle is the frontrunner at the moment, it wouldn't be at all shocking to see one of the other four times go home with the award — this is clearly the most competitive and balanced category at this year's Golden Globes. However, at the moment some would argue that the Coen bothers' Inside Lleweyn Davis is gaining the kind of traction that could end up winning them the award outright. After quietly hitting homeruns with critics and viewers during its limited release, the film was voted as the top film this week by the National Society of Film Critics — an organization made up of the country's most distinguished film critics.
In fact, the critics voted Inside Lleweyn Davis as the top film over both American Hustle (which placed number two) and 12 Years a Slave (which placed number three). Given the Coen brothers' track record for award-voters, don't be surprised to see Inside Lleweyn Davis become one of the strongest contenders for Best Picture at this year's Academy Awards.
Best Director – Prediction: Alfonso Cuarón, Gravity
Alfonso Cuarón has always been known as one of the most gifted modern directors when it comes to pure technical skill and this became even more clear when his 3D space epic Gravity took theater-goers by storm last fall en route to a $670 million box office phenomenon. Whether the film has truly stayed with you since its release or should be considered a frontrunner for Best Picture either at the Golden Globes or the Academy Awards is another question entirely, but there's no doubt that looking at Gravity from a purely directorial point of view means that no other film is even close to being in the same league. The Best Director award is clearly Cuarón's to lose this year and it would be pretty shocking to see him miss out on it.
Could Win: Steve McQueen, 12 Years a Slave
Visual artist-turned filmmaker Steve McQueen has only directed three films so far and each of them have shown significant mastery of the art form. Any other year, McQueen would like be the frontrunner for Best Director at both the major award events, but Cuarón's Gravity is such a titan of complicated, seemingly impossible filmmaking that the talented director will likely have to wait a little longer before going home with a much-deserved Best Director award.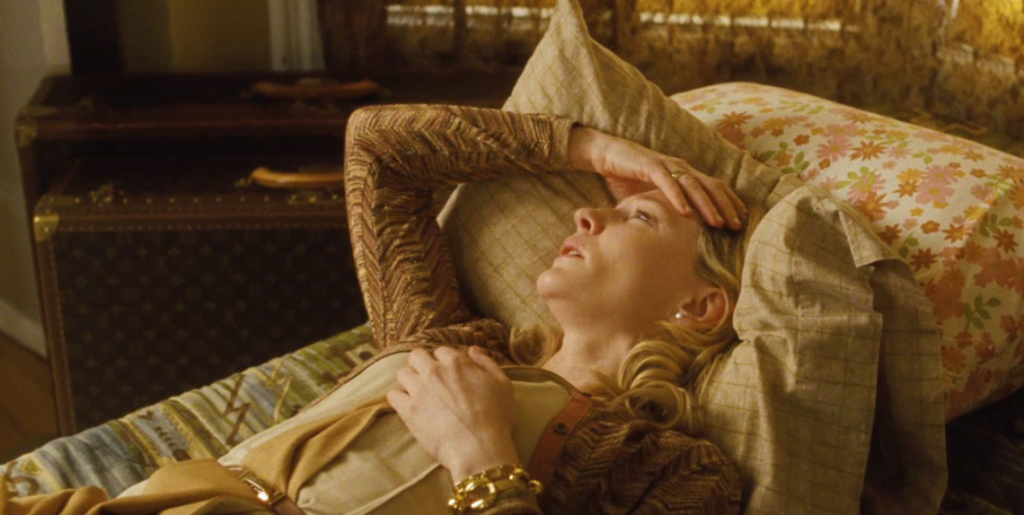 Best Actress in a Drama –Prediction: Cate Blanchett, Blue Jasmine
In a year full of incredible performances, Best Actress has been just about the only category that has felt like a lock for a while now. Cate Blanchett, whose performance in Woody Allen's Blue Jasmine has earned rave reviews, has already taken home a majority of the early Best Actress awards including a win from the National Society of Film Critics and looks like the surest bet at the Golden Globes.
Could Win: Emma Thompson, Saving Mr. Banks
Emma Thompson's strong turn as Pamela "P.L." Travers — the author of Mary Poppins — in Saving Mr. Banks has drawn a strong reception from viewers with her ability to straddle the line between jubilation and heartbreak. While Thompson can definitely be considered an underdog in the race, it's worth noting that Saving Mr. Banks' status as a Disney film, and one that the studio is aggressively campaigning for when it comes to the award season, gives it a significant X-factor that could give it a boost when the Golden Globes arrive.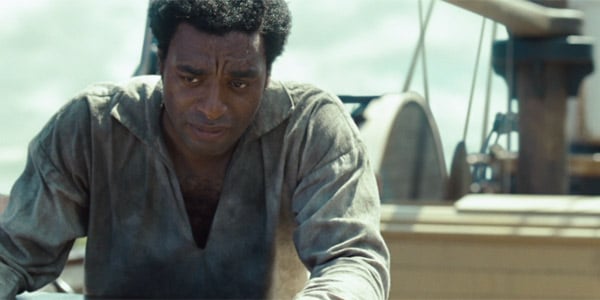 Best Actor in a Drama — Prediction: Chiwetel Ejiofor, 12 Years A Slave
Chiwetel Ejiofor's towering performance in 12 Years a Slave has earned the actor the frontrunner position when the Golden Globes arrive much in the same way that Cate Blanchett feels like a lock for Best Actress. Ejiofor is also sure to benefit from the fact that 12 Years a Slave is arguably the most important film of the year and one that is likely to win the Best Picture at both the Golden Globes and Academy Awards.
Could Win: Matthew McConaughey, Dallas Buyers Club
Robert Redford could just as easily be here with his role in All is Lost, but a rough assessment of the award landscape at the moment makes it seem as though Matthew McConaughey has a slight edge with his transformative performance in Dallas Buyers Club. In recent years, McConaughey's acting career has experienced the kind of renaissance that the industry loves to talk about and no recent film displays his turnaround as clearly as Dallas Buyers Club, in which he lost thirty-eight pounds to portray Ron Woodroof — a man diagnosed with AIDS.

Best Actress in a Musical or Comedy — Prediction: Amy Adams, American Hustle
American Hustle is filled to the brim with wonderful performances and Amy Adams portrayal of con-artist Sydney Prosser is among the best of the bunch. An acting standout among the three other major acting nominations for the film at the Golden Globes, Adams confident and multi-layered turn takes all the attributes viewers have come to love about her acting and takes it up another notch in what could be considered her best performance to date. Adams is not the frontrunner by a large margin, but she's definitely the frontrunner.
Could Win: Meryl Streep, August: Osage County
Any time Meryl Streep is nominated for an award she simply can't be counted out as a contender — and this year is no different. Taking on the the role of the matriarchal Violet in August: Osage County, based on the Pullizer Prize-winning play of the same name by Tracy Letts, Streep is her normal dedicated self as she portrays a woman addicted to prescription pills as her dysfunctional family come together when a family member goes missing. The performance isn't exactly subtle, but when it comes to the award season a loud performance is sometimes necessary to get award-voters' attention.

Best Actor in a Musical or Comedy – Prediction: Bruce Dern, Nebraska
Alexander Payne's wonderful black-and-white film Nebraska appears poised to missed out on a number of major awards despite unanimous acclaim from critics, but, at the very least, the film's star Bruce Dern is likely to be awarded the Best Actor in a Musical or Comedy at the Golden Globes and he will likely become a major contender for Best Actor at the Academy Awards. According to Payne, Dern was always the actor he imagined in the role when he first read the script and it's seems impossible to imagine any other actor in the role, which has served as a renaissance as he approaches the end of a long career.
Could Win: Leonardo Di Caprio, The Wolf of Wall Street
The saying goes that there's no such thing as bad publicity and The Wolf of Wall Street is currently in the midst of a heated controversy over whether the film glorifies the act of Wall Street bankers or simply means to present their behavior. Either way, the added press could be a boon to Leonardo DiCaprio's chances of taking home the Golden Globe Award for Best Actor in a Musical or Comedy. Additionally, DiCaprio's history of being snubbed come award time (nine Golden Globe nominations with one win, three Academy Award nominations) could play influence award voters.
Best Supporting Actress –Prediction: Jennifer Lawrence, American Hustle
Jennifer Lawrence's performance in American Hustle has routinely been highlighted as one of the best parts of the film and there's a good chance that the actress will go home with her second Golden Globe in as many years and perhaps even her second Academy Award in late February. The only thing that could prove an impediment is if award voters find it necessary to give Lawrence a "cool-off" period rather than award so heavily for two years straight. But a strong performance is a strong performance and Lawrence's confident, sensual, and hilarious turn in American Hustle is certainly deserving of another win.
Could Win: Lupita N'yongo, 12 Years A Slave
Depending on who you ask, Lupita N'yongo could just as easily switch spots with Lawrence as the top pick, but it really doesn't matter because both performances are enormously deserving of the award. A Kenyan actress and filmmaker, N'yongo exploded onto the Hollywood scene out of nowhere with her powerful performance in 12 Years a Slave. In fact, up until audiences and critics got a look at American Hustle, N'yongo was the clear frontrunner for Best Supporting Actress — something that is expected to stay that way come Academy Award time.
Best Supporting Actor — Prediction: Jared Leto, Dallas Buyers Club
Jared Leto has dominated the critics awards leading up to the Golden Globes with his performance in Dallas Buyers Club as a an HIV positive transsexual woman and is a strong favorite to continue his winning streak. The role is just the type of performance that award voters love: a transformative, physically demanding turn that flies in the face of previous roles. There's also the fact that the performance is really, really good.
Could Win: Michael Fassbender, 12 Years a Slave
Despite Michael Fassbender's status as one of the most talented actors in the business today, you might be surprised to learn that he has only been nominated twice for acting performances at the Golden Globes (including this year) and hasn't yet been nominated for an Academy Award. But Fassbender's role as a cruel plantation owner in 12 Years a Slave has received high marks from critics and looks likely to earn him his first Academy Award nomination while putting him in the running to win his first Golden Globe. The question is whether he has a shot at dethroning frontrunner Leto.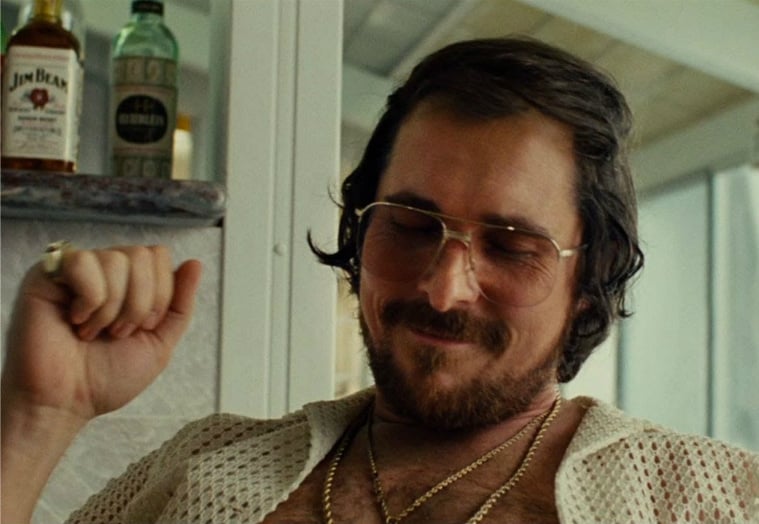 Best Screenplay — Prediction: American Hustle, Eric Singer and David O. Russell
The race for Best Screenplay is extremely tight with each of the five films deserving of an award (not to mention a snub of Before Midnight altogether), but the general sentiment around the industry at the moment is that American Hustle is the frontrunner at the moment — if only by a hair.
Could Win: Her, Spike Jonze
Perhaps more of a dark horse pick, Spike Jonze's solo debut as a feature screenwriter Her continues to rack up huge buzz among critics and viewers with a story that is as touching as it is emblematic of our time. In fact, Her is probably the biggest dark horse contender among many categories this award season so it will be interesting to find out whether the Oscars award the film with nominations when they're finally announced.
More From Wall St. Cheat Sheet: