10 Great Authors Who Were Overshadowed by Their Peers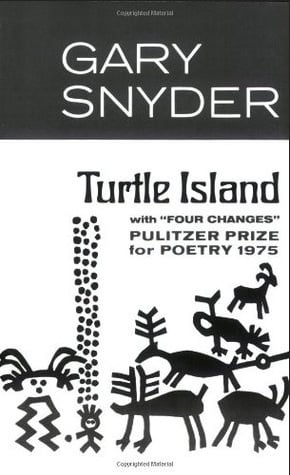 Here's a list of great writers who you might not have heard of due to their work being overshadowed by their contemporaries, colleagues, friends, and enemies. Often the most famous members of literary movements weren't the only good writers to come out of them and many writers with less wild reputations, poorly timed deaths, or a smaller literary output didn't get as much attention as their peers even though they too produced great writing. Check out one of these frequently overlooked writers and you could find an undiscovered new favorite.
1. Gary Snyder
The Beat movement of the '50s and '60s didn't only consist of Jack Kerouac, Allen Ginsberg, and William Burroughs. It was a thriving literary movement with many writers and artists and thinkers involved. Gary Snyder is a nature poet who contributed greatly to the movement by introducing its members to Zen Buddhist thought, something that would influence Kerouac and Ginsberg particularly. Kerouac's classic The Dharma Bums is about how his interactions with Snyder influenced his life and writing. Snyder earned a Pulitzer Prize for his collection of nature poems Turtle Island in 1974. In contrast to the wild lives of many of the Beat movement writers, Snyder maintained a career as a poet, environmental activist, anthropologist, and translator of poetry written in ancient Chinese and Japanese into English. Because he didn't endorse Kerouac and company's "mad to live" philosophy, he's one of the only Beat writers still living now at age 84.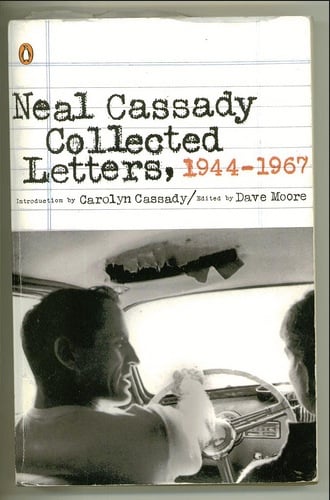 2. Neal Cassady
Cassady is probably the most well-known figure of the Beat movement that no one has read. He is the inspiration for the figure Dean Moriarty in Kerouac's Beat opus On the Road and served as a muse to both Kerouac and Ginsberg. Cassady really lived the Beat movement's ideals while the other writers wrote about him. Cassady wasn't exactly prolific and none of his writing was published until after his death. There is a famous 1950 letter that he wrote to Kerouac which Kerouac famously said was "the greatest piece of writing I ever saw, better'n anybody in America, or at least enough to make Melville, Twain, Dreiser, Wolfe, I dunno who, spin in their graves." That letter was long lost to history, until it was recently discovered literally in the trash of a defunct small publisher, The New York Times reported at the end of last year. It was auctioned off and the text hasn't yet been made widely available, but that letter is credited with shaping the legendary On the Road into the landmark work that Kerouac eventually published. Other personal writing of Cassady's as well as parts of an unfinished manuscript he was working on have been published in the wake of his death.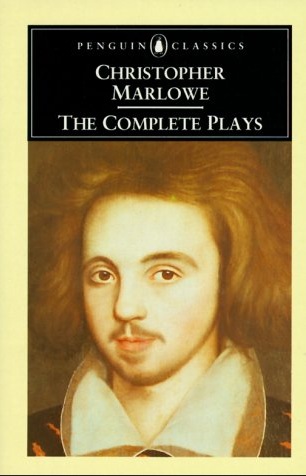 3. Christopher Marlowe
Elizabethan playwright Christopher Marlowe was one of Shakespeare's biggest influences and was considered the greatest playwright of the Elizabethan era until his early death under strange circumstances at 29 years old. His first play to be performed in London, Tamburlaine the Great, is considered to be the first play written in blank verse. Due to the mysterious circumstances surrounding Marlowe's death and the fact that Shakespeare didn't rise to prominence until after he died, has given rise to the conspiracy theory that Marlowe faked his own death and is the real author of Shakespeare's plays. Due to the lack of record keeping in the 1500s, much about the real lives of Marlowe and Shakespeare remains a mystery, although it is certain that Marlowe's work is overshadowed by Shakespeare's when looking at the Elizabethan period.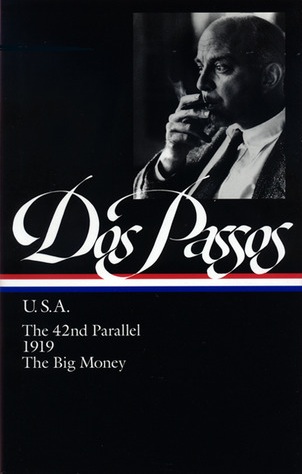 4. John Dos Passos
When thinking of the Lost Generation, writers like Ernest Hemingway, F. Scott Fitzgerald, and Gertrude Stein instantly come to mind. But there were many lesser-known authors who were living and writing as expatriates in Paris at the time. John Dos Passos was a close friend of Hemingway's who is best known for writing his U.S.A. Trilogy, which consists of the books The 42nd Parallel, 1919, and The Big Money. The U.S.A. Trilogy was ranked 23rd on the Modern Library's list of the greatest English-language novels of the 20th century, but you might not have heard of Dos Passos while his contemporaries soak up the attention. Interestingly, later in life Dos Passos' communist political views changed dramatically and he actively campaigned for right-wing presidential candidates including Nixon.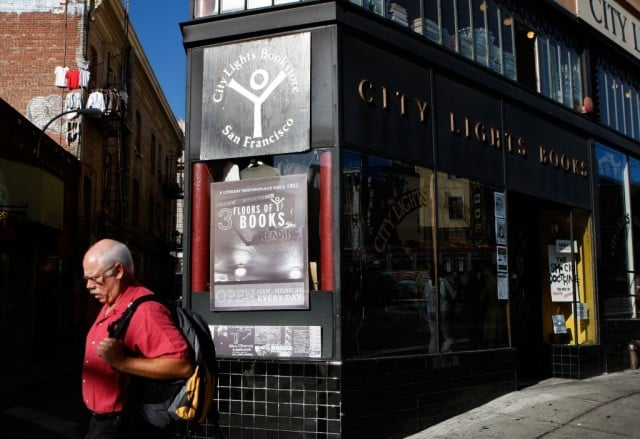 5. Lawrence Ferlinghetti
Ferlinghetti is most famous for running the Beat movement publisher and landmark City Lights Bookstore in San Francisco, but he is also a poet in his own right. Ferlinghetti stood trial on obscenity charges for publishing Allen Ginsberg's classic poem "Howl," having the courage to stand up for the right to free speech and champion this seemingly depraved group of new writers. His own poetry collection, A Coney Island of the Mind, has sold over a million copies. Ferlinghetti didn't see himself as a Beat poet, but as a poet from an earlier generation who sought to publish the Beats' great work. He didn't travel or indulge in the wild behavior of the Beat poets, as he was married and owned a bookstore during the height of the Beat movement, but City Lights was a crucial part of the Beat poets' writing. A Coney Island of the Mind shares with the Beats an obsession with jazz and New York City and as one of the most popular poetry collections of all time is definitely worth a read.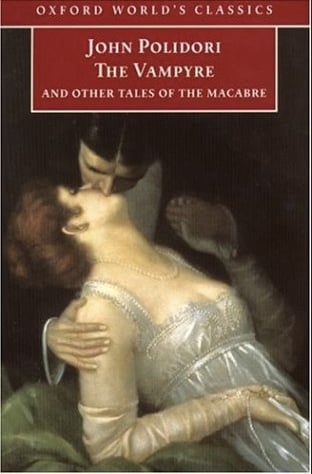 6. John William Polidori
You might have read about that time back in the summer of 1816 when Mary and Percy Shelley and Lord Byron all took up the competition to write a ghost story when a storm prevented themselves from enjoying their Lake Geneva vacation. That fateful and spooky night produced the beginnings of Mary Shelley's Frankenstein. There was also a writer there named Polidori, who on that same evening created the modern vampire story, although it would be erroneously credited to Byron. The 1819 short story The Vampyre was written during the same night of that challenge and is credited with being the first example of modern vampire fiction. The writer didn't accomplish much else in his lifetime and likely committed suicide by drinking cyanide, but considering how enduring the figure of the vampire has been in fiction and film, having invented the modern version of the supernatural creator is quite the accomplishment.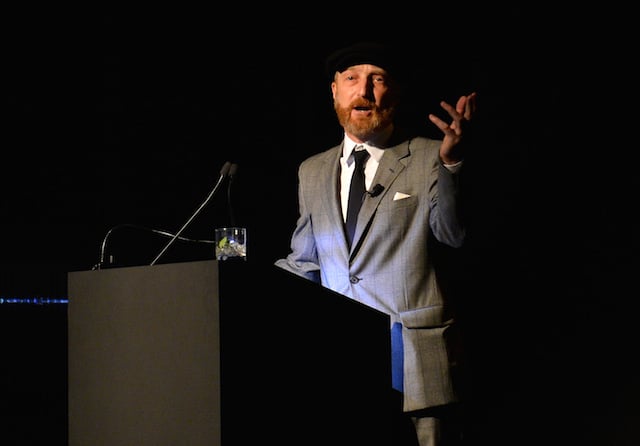 7. Jonathan Ames
Novelist, essayist, and graphic novel writer Jonathan Ames is doing some of the most heartbreakingly funny personal writing of the moment, though his work is often overshadowed by kind-of similar funny writing from NPR favorite David Sedaris, and the fact that Ames used to do a TV show for HBO. He often writes about his struggles with alcohol and sexual misadventures in a self-deprecating style. His novels include I Pass Like Night, The Extra Man, and Wake Up Sir!, and his graphic novel is called Alcoholic. He wrote a column for the New York Press for several years and those pieces have been compiled into books of essays including What's Not to Love?: The Adventures of a Mildly Perverted Young Writer and My Less Than Secret Life.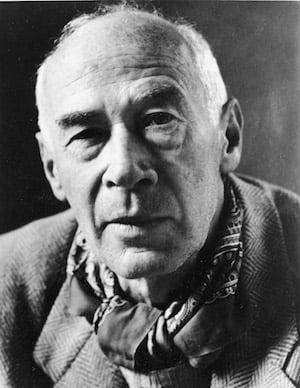 8. Henry Miller
Henry Miller traveled to Paris in 1930, at the tail end of the Lost Generation, to write his erotic masterpiece Tropic of Cancer. The writing of the book was funded by famed erotica writer Anais Nin, who would become Miller's patron and lover during his 10 years living in Paris. The book was first published in France in 1934, but was banned for years in the U.S. and Britain due to its frank descriptions of sex. Miller isn't exactly considered to be part of the Lost Generation, but his status as an expat in Paris at around the same time, plus his macho style definitely recalls Hemingway. His style of blending real and imagined experiences as well as writing very explicitly about sex was a big influence on writers including Jack Kerouac, Norman Mailer, Philip Roth, and Erica Jong. While Tropic of Cancer is considered a classic, many are unfamiliar with Miller and his work as his contemporaries and those he influenced overshadowed his important contributions to literary writing about sex.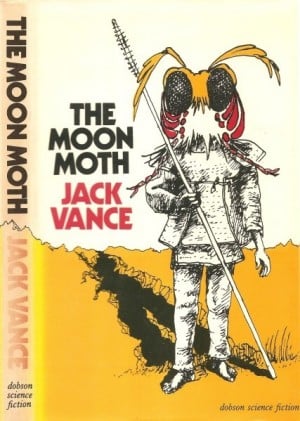 9. Jack Vance
Vance is a pioneer of the science fiction novel who almost willfully never got the credit his fans and admirers say he deserved. While he might be grouped with other sci-fi authors like A. E. van Vogt or John Varley, Vance's writing reveals a level of sophistication that his book covers seem to obscure. He's won the Hugo, Nebula, and World Fantasy awards and was named a Grand Master by the Science Fiction and Fantasy Writers of America, all the top honors available to writers in the sci-fi and fantasy genres. Other authors of similarly "pulpy" material like H.P. Lovecraft, Frank Herbert, Ray Bradbury, Elmore Leonard, and Raymond Chandler all were able to cross over and attain some recognition as literature, but not Vance, not yet anyway. "Jack Vance is the most painful case of all the writers I love who I feel don't get the credit they deserve. If 'The Last Castle' or 'The Dragon Masters' had the name Italo Calvino on it, or just a foreign name, it would be received as a profound meditation, but because he's Jack Vance and published in Amazing Whatever, there's this insurmountable barrier," novelist Michael Chabon told The New York Times of Vance.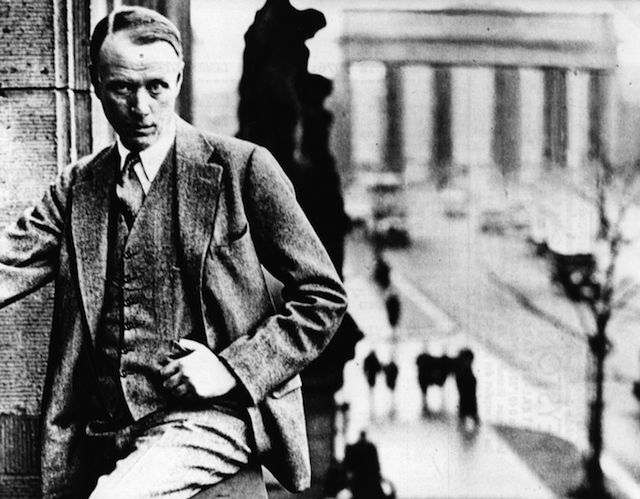 10. Sinclair Lewis
When one thinks of great American literature from the 1920s, the Lost Generation names are the first ones that come to mind: Hemingway, Fitzgerald, and Faulkner. While Sinclair Lewis didn't do the glamorous galavanting about Europe, he was a huge popular and critical success in the U.S. during that decade with his novels Main Street and Babbitt. His books are known for their realistic depictions of working class people of the time as well as strong critiques of materialism and capitalism. Sinclair became the first American writer ever to receive the Nobel Prize in Literature, though at the moment academic study of his work has fallen a bit out of favor. Sinclair wrote 23 novels during his lifetime in addition to publishing a variety of short stories, plays, magazine articles, and poetry.
Follow Jacqueline on Twitter @Jacqui_WSCS
More from Entertainment Cheat Sheet:
Want more great content like this? Sign up here to receive the best of Cheat Sheet delivered daily. No spam; just tailored content straight to your inbox.