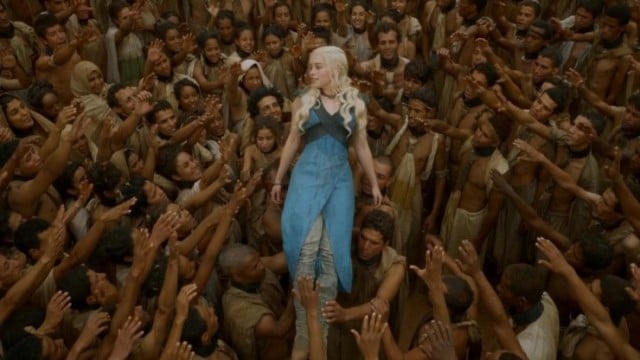 With the advent of video-streaming services like Netflix and the increasing popularity of cable television network shows, fans of great television entertainment are no longer limited to only watching shows produced by the major broadcast networks anymore. Fortunately, the increased competition appears to have encouraged all the networks to step up their game this year. While there are many established fan favorites that are returning to the tube this year, there are also several newcomers that are already generating positive buzz. Here are ten new and ongoing shows to keep an eye on in 2014.
Game of Thrones (Season 4 concluded June 15)
Who will sit on the Iron Throne? HBO's hit medieval fantasy television show based on George R. R. Martin's A Song of Ice and Fire series of novels returned for its fourth season in 2014. While fans who have read the source material may already know about some of the exciting events in store this season, the rest of us only know that those dragons aren't getting any smaller. The exciting fourth season of Game of Thrones is available in its entirety if you have the right service.