10 HBO Shows You Haven't Seen (but Should)
HBO makes awesome TV series — that's just a fact. Since they started airing original content in the early 1990s, the premium cable network has given us addictive dramas, edgy comedies, and groundbreaking sci-fi shows that keep us coming back for more. And whether their series lasts for years or just a few weeks, they manage to keep telling some of the most compelling stories on television, year after year.
We all know — or have at least heard of — HBO's flagship series; the ones that helped create a case for the network's dominance in the original programming realm. But for every Game of Thrones or Sex and the City, there are HBO series that never got the same amount of hype or attention. Now that the network has nearly all of their series available online through their HBOGo and HBONow platforms, it's easy to catch up on some of their lesser known gems. Here are ten great HBO shows that you may not have seen yet — but should take the time to try.
1. Show Me a Hero (2015)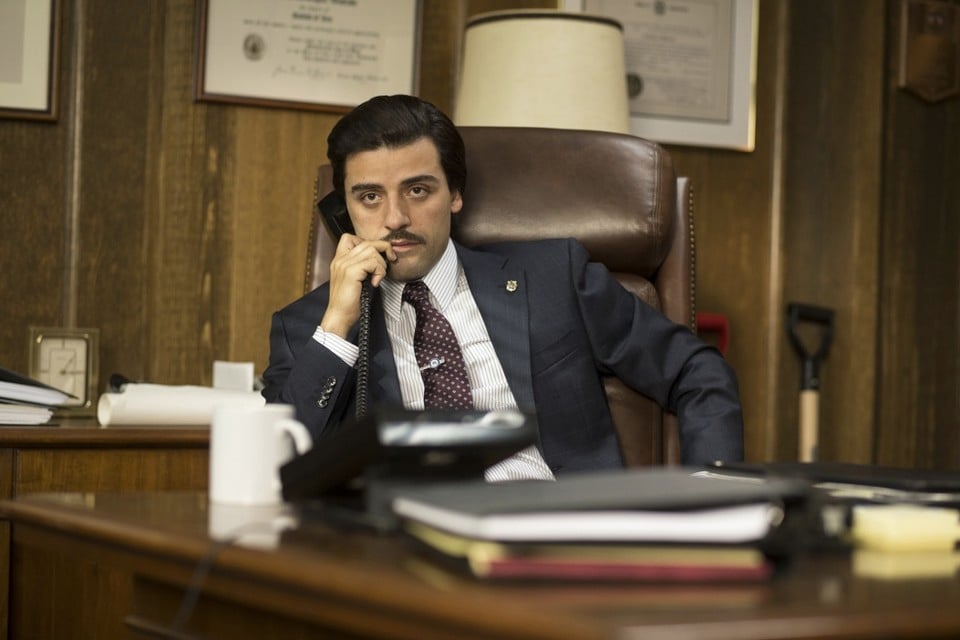 Though almost universally adored by critics, Show Me a Hero failed to find an audience when it aired in the fall of 2015. And that's probably because it's one of the least sexy premises for an HBO miniseries ever. Still, that doesn't mean this nuanced and surprisingly gripping series doesn't deserve a second look.
Show Me a Hero tells the true story of a contentious time period during the 1980s and early 1990s in Yonkers, New York. After a federal court judge ruled that the city was purposely segregating its housing, citizens and local officials battled for years to prevent 200 public housing units to be built in the city's more affluent areas. At the center of this controversy was America's then-youngest mayor, Nick Wasicsko (The Force Awaken's Oscar Isaac), who was elected to office on the promise that he'd overturn the ruling. He quickly learned that he couldn't do so — and began to understand how desegregation could ultimately help Yonkers. But his idealism meant a political death as rapid as his unexpected rise — and ultimately led to tragic consequences.
The series — written by The Wire's David Simon and directed by Crash's Paul Haggis — is in many ways a showcase piece for Isaac. He flawlessly takes Wasicsko from a cavalier city council member to a tragic cautionary tale in a few short hours. His performance is so stirring, it earned him a Golden Globe despite the series' lack of buzz. But ultimately, Show Me a Hero is about more than just Wasicsko. It focuses on a small town's political upheaval, but does so to tell a story about people and the way other people's politics can forever change our lives. And though it's based on events from nearly 30 years ago, its themes still resonant today.
2. Bored to Death (2009–2011)
This highly eccentric comedy earned kudos from critics throughout its run — but still failed to pick up the steam it needed to be a full-fledged HBO success. Bored to Death starred Jason Schwartzman as a fictionalized version of the series' creator Jonathan Ames. He's a Brooklyn-based writer who spends his spare time as a not-exactly-licensed private detective. Ted Danson and Zach Galifianakis both turn in hilarious performances as Ames' often incredulous friends. With hints at Raymond Chandler-esque noir, a cast of incredibly bizarre characters played by everyone from Kristen Wiig to Mary Steenburgen, and three seasons worth of top notch scripts, it's a shame that HBO put Bored to Death down for the long dirt nap.
3. Hung (2009–2011)
It's like Breaking Bad, but with prostitution. That's the easiest way to sum up Hung, HBO's edgy series about a single father in suburban Detroit. Thomas Jane stars as Ray Drecker, a former pro athlete-turned-high-school-coach who's struggling to get by. So he decides to rely on his charms and, uh, other natural assets to become a male prostitute in order to get a little extra cash flow for him and his twin sons. While Hung never reached the dramatic tension of some of HBO's more acclaimed series, each of its three seasons provided a unique and often comical perspective on everything from parenting to pimping.
4. Generation Kill (2008)
Despite the fact that it permeated our culture for more than a decade, there aren't many stories on television about the war in Iraq. So in a lot of ways, Generation Kill feels like it's groundbreaking. The seven-part miniseries, based on embedded journalist Evan Wright's book of the same name, follows the United States Marines 1st Reconnaissance Battalion during the first phase of the Iraq War. The series includes HBO breakout actors like True Blood's Alexander Skarsgard and The Wire's James Ransone, who both give career-making performances as military men who are tuned in to their mission but sometimes become overwhelmed by their surroundings. Generation Kill is a series about war that manages to pay respect to the work our soldiers have done without ever glorifying the situations they find themselves in.
5. The Corner (2000)
The Wire is one of HBO's most acclaimed series. But once you've watched The Corner, it's easy to see how this limited-run series set a direct precedent for the seminal crime drama. Also created and written by David Simon, this Baltimore-based miniseries follows an impoverished family struggling to survive drug addiction in a crime-riddled neighborhood. The Corner features inspiring performances from an ensemble of actors including Khandi Alexander, T.K. Carter and future Wire cast members Reg E. Cathey and Clarke Peters. And from beginning to end, it tells a tight, compelling story that provides an unyielding and often uncomfortable glimpse at life on the streets.
6. Rome (2005–2007)
Think of Rome as a trial run, in some ways, for Game of Thrones. For two seasons on HBO, this epic historical drama chronicled the political, military, social, and sexual exploits of one of the world's most infamous cities. Rome tells the story of the ancient society, primarily through the eyes of common (fictional) men — Titus Pullo (Ray Stevenson) and Lucius Vorenus (Kevin McKidd). As Roman soldiers, the two cross experience important historical moments and encounter larger-than-life figures like Julius Caesar (Ciaran Hinds) and Mark Antony (James Purefoy). Rome made history sexy — and made a case for sprawling, ensemble-based dramas having a home at HBO.
7. In Treatment (2008–2010)
HBO broke the mold with this five-night-a-week series about a psychiatrist and his relentless search for his own peace of mind. The series experimented with a groundbreaking primetime format by airing episodes multiple times a week — each episode focusing on the series' protagonist, Dr. Paul Weston (Gabriel Byrne) and his conversation with a single patient at his psychiatric practice. For three seasons, In Treatment provided an in-depth look at the process of psychotherapy and how Weston is able to help everyone from soldiers suffering from PTSD to couples on the verge of divorce. And despite the fact that we take a backseat to the characters' lives — by experiencing them only through their therapy sessions — they remain some of the most complex and memorable in HBO history.
8. Big Love (2006–2011)
Before Trey Parker and Matt Stone made the more colorful aspects of Mormon belief a part of the cultural lexicon, HBO was tackling one of the religion's most controversial aspects: polygamy. And making it seem almost normal. Big Love follows Bill Henrickson (Bill Paxton), a successful businessman and fundamentalist Mormon who struggles to balance his work and family responsibilities. And the latter are particularly complicated, since he has multiple wives, all of whom live next door to one another. Big Love doesn't make apologies for the Henricksons' unconventional lifestyle. But by letting us behind closed doors and allowing us to witness the complex relationships that Barb (Jeanne Tripplehorn), Nicki (Chloe Sevigny), and Margene (Ginnifer Goodwin) have with their husband, their children, and each other, the series presents an often realistic picture of this taboo way of life.
9. Flight of the Conchords (2007–2009)
This low-key comedy series features a real-life band in countless bizarre and fictional situations. And it's one of the funniest TV shows that HBO has ever produced. Flight of the Conchords stars real-life duo Jemaine Clement and Bret McKenzie as fictional versions of themselves. Together, their band travels through New York City, trying to hit it big and failing miserably. Each episode of Flight of the Conchords features original songs by Clement and McKenzie — often hilarious numbers full of pop culture references and tongue-in-cheek parodies of folk-pop artists that sometimes take themselves a bit too seriously. Perhaps the only thing wrong with Flight of the Conchords is that it only lasted two seasons.
10. The Pacific (2010)
This 2010 miniseries is an underrated companion to HBO's wildly popular Band of Brothers. An ensemble drama at its core, the ten-episode series hones in on three marines — Eugene Sledge (Joseph Mazzello), Robert Leckie (James Badge Dale), and John Basilone (Jon Seda) — during their time in Guadalcanal, Okinawa, and other Pacific-based regions during World War II. Though occasionally slower-paced than Band of Brothers, The Pacific gives us a glimpse into the lives and minds of the Greatest Generation's soldiers — how they managed to remain emotionally and physically in tact through combat, injury, and tremendous loss.
Check out Entertainment Cheat Sheet on Facebook!