Hugh Jackman Roles That Made Him a Star
Hugh Jackman is one of the most well-known and critically acclaimed actors in Hollywood today. Throughout his career path, he's proven his skills by taking wide-ranging parts in everything from major action blockbusters to musical dramas.
Here's a look at ten defining roles that helped make Jackman the mega movie star he is today (listed in chronological order):
1. X-Men
Jackman's name has become practically synonymous with the X-Men franchise, thanks to his long-running turn as Wolverine. The part catapulted the Australian actor to an entire new level of fame, making him a bonafide movie star seemingly overnight.
While the 2000 flick may not necessarily be the strongest and most well-liked of the series overall, Jackman's initial appearance as the superhero character had a huge impact on both his career and the future of the franchise overall.
2. Kate & Leopold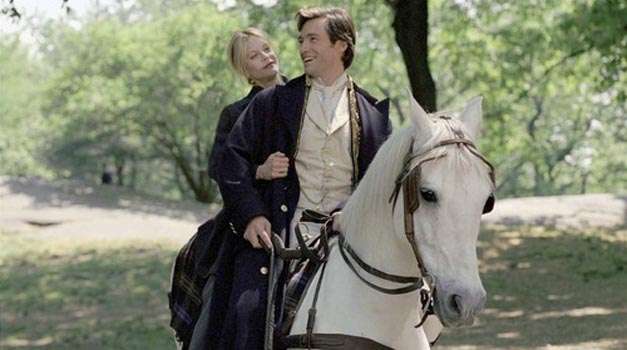 Jackman plays the Duke of Albany in this 2001 romantic comedy fantasy, in which he travels through time from New York in 1876 to present time and falls in love with a woman in the modern-day time period (Meg Ryan).
The film earned over $76 million worldwide and earned Jackman a Golden Globe nomination for Best Actor in a Musical or Comedy that year.
3. The Prestige
This 2006 Christopher Nolan flick helped prove to the world that Jackson was more than just a handsome action hero. The screenplay, adapted from Christopher Priest's 1995 novel of the same name, stars Jackman as aristocratic magician, Robert Angier, opposite Christian Bale's Alfred Borden.
The movie received generally positive reviews, scoring a 76% fresh rating on Rotten Tomatoes, and Jackman excelled in his role, proving he is more than capable of handling more dramatic material. The flick also received strong box office results, grossing over $100 million, and two Academy Award nominations for Best Cinematography and Best Art Direction.

4. The Fountain
2006 was a big year for Hugh Jackman. In addition to The Prestige, he also starred opposite Rachel Weisz in Darren Aronofsky's romantic drama, which follows the characters' seemingly doomed romance across several eras. Both actors play three different sets of characters.
The film leaves a lot of room for interpretation and many critics thought it was too ambitious, giving it mixed reviews and early only a 51% rating on Rotten Tomatoes. Still, Jackman's performance was strong and by far, one of the most unique and memorable of his career.
5. Happy Feet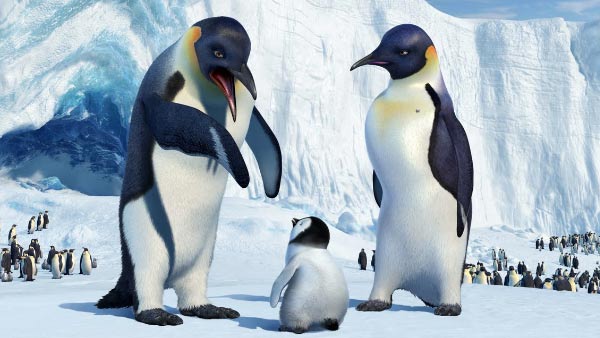 Jackman put his mutant claws on reserve for his voiceover role in George Miller's 2006 animated musical family film. The actor lends his voice to the character Memphis, a clumsy penguin who drops an egg, which leaves the resulting chick unable to sing.
The movie received generally positive reviews, with a 75% fresh rating on Rotten Tomatoes, and won the Academy Award for Best Animated Feature. It also spurred a sequel, which Jackman made an uncredited cameo in.
6. Australia
Baz Lurhman's 2008 historical romantic drama stars Hugh Jackman as Australian cowboy Drover, opposite Nicole Kidman as English aristocrat Lady Sarah Ashley.
The film wasn't particularly well-received, garnering mostly negative reviews from critics and only opening at No. 5 at the box office with a $20 million opening weekend. However, the movie performed well in overseas markets, with the film eventually becoming the second-highest grossing Australian movie ever.
7. Real Steel
This 2011 sci-fi sports drama film stars Jackman as Charlie Kenton, a washed-up former boxer who lost his chance at a title after robots took over the ring. But he gets a chance at a comeback when he teams up with his estranged son (Dakota Goyo) to create a robot that will become a real championship contender.
While the movie received mixed reviews (with only a 60% fresh score on Rotten Tomatoes), it reinforced Jackman's ability to carry an action blockbuster, with the movie debuting at No. 1 in eleven countries, including North America, and earning over $299 million worldwide.
Given its box office success, the film initially spurred talk of a sequel (with Jackman set to reprise his role), but the follow-up has been stuck in Hollywood limbo ever since. However, in 2015, Jackman returned to the robot movie genre when he starred in Neill Blomkamp's Chappie.

8. Les Misérables
While the film itself earned mixed reviews, Hugh Jackman's performance (along with several other select cast members like Anne Hathaway and Eddie Redmayne) earned high critical praise. His role as Jean Valjean in the 2012 adaptation of the Broadway play earned him an Oscar nomination for Best Actor in a Musical or Comedy, as well as a Golden Globe win in the same category.
The movie also performed extremely well at the box office, breaking the record for the highest opening day gross for a musical film and becoming the second-highest opening day gross for a film released on Christmas Day.
9. The Wolverine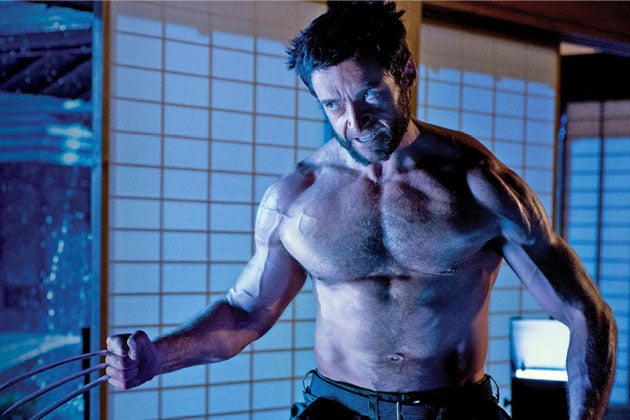 The sixth installment in the X-Men film series, released in 2013, stars Jackman in a Wolverine solo movie for the second time. The first, X-Men Origins: Wolverine, received overwhelmingly negative reviews from critics and came as a huge disappointment to many moviegoers. This follow-up managed to win fans and reviewers back, earning a 69% approval rating on Rotten Tomatoes and an A- CinemaScore from audiences.
Jackman's performance in particular earned high praise, with critics praising the actor for finding new ways to play the character he's been reprising for over a decade. The movie was also a huge box office success, earning $414.8 million worldwide. Jackman has since delivered his final portrayal of Wolverine in 2017's Logan.
10. Prisoners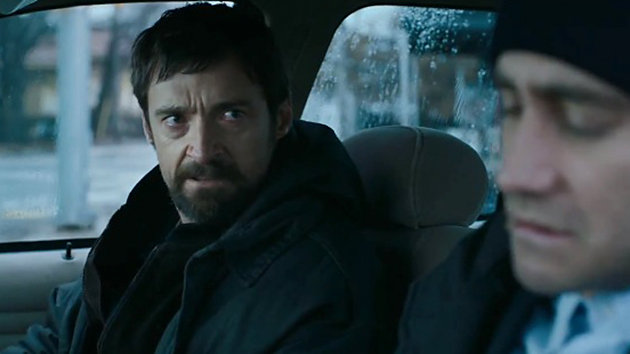 The 2013 thriller, directed by Denis Villeneuve, stars Hugh Jackman opposite Jake Gyllenhaal, as Keller Dover, a father driven to extremely desperate lengths to find his missing daughter.
The film received widely positive reviews, earning an 82% approval rating on Rotten Tomatoes. Jackman's individual performance earned high critical praise for his powerful and emotional work. The movie, which was nominated for Best Cinematography at the Oscars, also performed well commercially, earning over $122 million at the box office worldwide.
Check out Entertainment Cheat Sheet on Facebook!