10 Jeff Bridges Movie Roles That Are Impossible to Forget
In his forty years of making movies, Jeff Bridges has played every kind of role, from a down-and-out country music singer to a drunk and tough U.S. Marshal. He has earned five Oscar nominations (one of which he won), countless glowing reviews for his performances, and cemented himself as one of the most talented actors in Hollywood history. It's clear Bridges will only continue to boast one of the most varied and successful film careers in the industry. Here's a look back at 10 of his most unforgettable roles.
1. Crazy Heart
Jeff Bridges won the 2009 Academy Award for Best Actor for this drama, based on the 1987 novel of the same name. He played a struggling country singer, Otis "Bad" Blake, who tries to turn his life around after starting a relationship with journalist Jean Craddock (played by Maggie Gyllenhaal, who also received an Oscar nom for the movie.) The movie, and his performance in particular, earned critical acclaim, with Rotten Tomatoes scoring it 91 percent fresh based off almost 200 reviews.
2. The Big Lebowski
This 1998 crime comedy directed by the Coen Brothers stars Bridges in his iconic role as Jeff Lebowski, an LA slacker known as "the Dude" that's mistaken for a millionaire of the same name and commissioned to deliver the ransom in the kidnapping of the rich Lebowski's wife. The actor might not have earned any Oscar nods for his performance in the film, but the movie — and his role — has become a widely beloved cult classic since its original release.
3. The Fabulous Baker Boys
The 1989 rom-com musical, directed by Steve Kloves, stars Bridges alongside his real life brother, Beau Bridges. The two play brothers struggling to make a career as jazz pianists in Seattle when they meet a female singer (played by Michelle Pfeiffer) that forces them to rethink their music and their own relationship. Though it wasn't a huge commercial hit at the time, the film earned an overwhelmingly positive reaction and has since become one of the most beloved films of Bridges' career.
4. The Last Picture Show
The 1971 drama film is based on the semi-autobiographical novel of the same name, written by Larry McMurtry. Bridges played Duane Jackson, a high school football star that's coming of age in north Texas in the 1950s. Directed by Peter Bogdanovich, the entire movie was shot in black and white, an usual aesthetic technique for the time period. The role kicked off Bridges' acclaimed film career and earned him an Oscar nomination for Best Supporting Actor at the age of 21.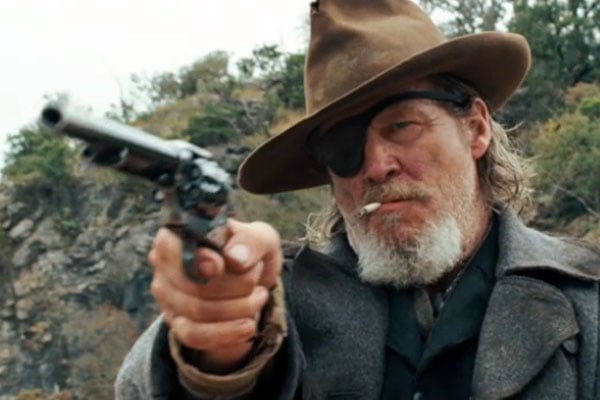 5. True Grit
The 2010 Western film written and directed by the Coen brothers stars Bridges alongside Hailee Steinfeld, Matt Damon, and Josh Brolin. The movie, which is the second adaptation of the 1968 novel of the same name by Charles Portis, was nominated for ten Academy Awards, with Bridges up for Best Actor. Though he didn't win the award, his role as Rooster Cogburn earned a glowing reception from both critics and audiences.
6. Starman
Directed by John Carpenter, this 1984 sci-fi film stars Bridges as Starman, an alien who comes to Earth and takes on the form of Scott Hayden, the late husband of a Wisconsin widow, Jenny Hayden (played by Karen Allen.) In less capable hands, the role may have come across as cheesy, particularly with the added use of special effects. Instead, it earned Bridges his first Oscar nomination for Best Actor and has been called one of the best movies of 1984 by some critics.
7. The Fisher King
Terry Gilliam's 1991 fantasy comedy-drama flick features Bridges in role of arrogant talk radio host, Jack Lucas, who is contemplating suicide after his insensitive comments on air prompt a caller to commit mass murder. Before he can take his own life, Lucas meets Parry, a homeless man (played by Robin Williams) who lost his wife in the caller's attack, and seeks redemption by trying to help the widower find his way. The Fisher King earned an 85 percent approval rating on Rotten Tomatoes and both Williams and Bridges were nominated for a Golden Globe for Best Actor (Williams won.)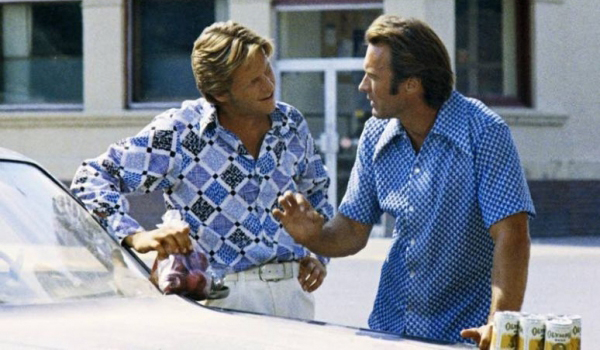 8. Thunderbolt and Lightfoot
Bridges stars alongside Clint Eastwood and George Kennedy in this 1974 crime film, written and directed by Michael Cimino. Bridges plays Lightfoot, a young hoodlum who steals a car and then inadvertently ends up saving the life of Thunderbolt, whom is dressed as a minister but is really a notorious thief. Though Eastwood might have been the bigger star of the two, it was Bridges who stole the show and critic's hearts with his performance in the film, earning his second Oscar nomination for Best Supporting Actor.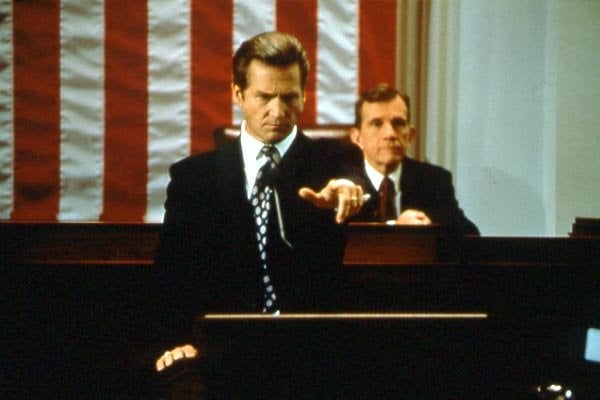 9. The Contender
Rod Lurie helmed this 2000 political drama in which Bridges takes on the role of a second-term Democratic President of the United States, whom nominates a female vice presidential candidate after the sudden death of his initial VP. The film received generally positive reviews and earned Bridges his third Oscar nomination for Best Supporting Actor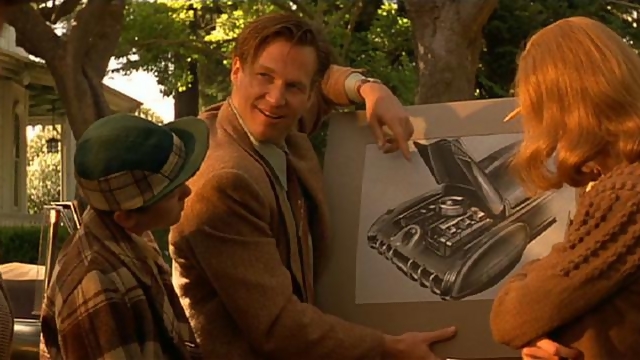 10. Tucker: The Man and His Dream
The 1988 biographical film directed by Francis Ford Coppola recounts the story of the eccentric car designer, Preston Tucker, and his ill-fated attempt to produce and market the 1948 Tucker Sedan. Bridges took on the leading role after the project, initially cast with Marlon Brando as the star suffered financial issues. Despite the film eventually being pushed through, it was a box office flop at the time, only earning $19.65 million in the U.S. against its $24 million production budget, according to Box Office Mojo. Still, the film, and Bridges' spectacular portrayal in particular, earned widely positive reviews, with an 86 percent fresh rating on Rotten Tomatoes and has since become a cult favorite.
More From Entertainment Cheat Sheet:
Want more great content like this? Sign up here to receive the best of Cheat Sheet delivered daily. No spam; just tailored content straight to your inbox.