10 Movie Franchises Set to Hit the Big Screen in 2015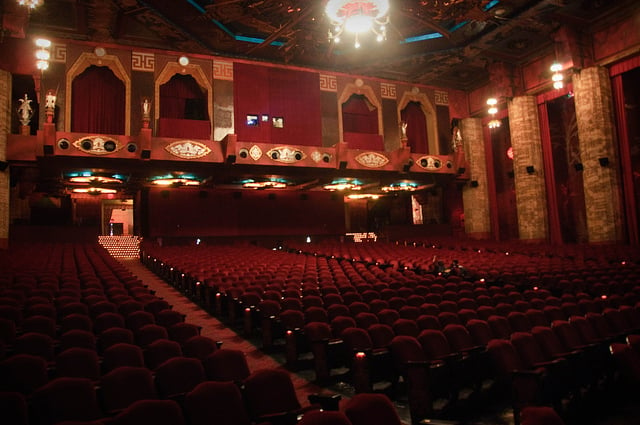 You may not know it yet, but 2015 is poised to be an absolutely stunning year when it comes to blockbuster films. Any misgivings about the state of Hollywood creativity aside, the tentative line-up for 2015 packs a huge punch — and looking at it on paper makes you wonder whether this could become the highest-grossing year ever.
As if 2015 wasn't already gearing up to hold an explosive amount of tent-pole franchise films, Universal Pictures (NASDAQ:CMCSA) decided to join the fray on Tuesday, as the studio announced that the fourth installment of the Jurassic Park franchise has finally been given a release date. Entitled Jurassic World, the film is set to be released on June 15, 2015 and will be produced by Steven Spielberg and directed by Colin Trevorrow (Safety Not Guaranteed).
Just take a look at two of the biggest films of 2015 – Avengers: Age of Ultron and the Man of Steel sequel. Those two films have the power to drive the entire box office to a year of success. When you see the list of films set to appear through the year, you will be astounded by what Hollywood has in store.
1. Fantastic Four – March 6, 2015
If the idea of another Fantastic Four film makes you groan, you're not the only one. Fantastic Four and it's sequel Fantastic Four: Rise of Silver Surfer were almost universally panned by both critics and fans — the latter of which have been continually disappointed by a mediocre-at-best adaptation of one of the most beloved Marvel comics of all time.
Luckily for everyone who wants to see the comic series created with justice, 20th Century Fox (NASDAQ:FOXA) has apparently heard the complaints and intends to respond using the Warner Bros. method — reboot. The 2015 Fantastic Four film is set to be a complete reboot of the series from the ground up. The film will be directed by Josh Trank who helmed the well-regarded and highly lucrative Chronicle (2012), which made $126 million on a $12 million budget and won over superhero fans and critics alike.
Aside from that, there's not much other information. However, it's safe to say the Fantastic Four property is probably going to receive a quality, more serious treatment than it has so far.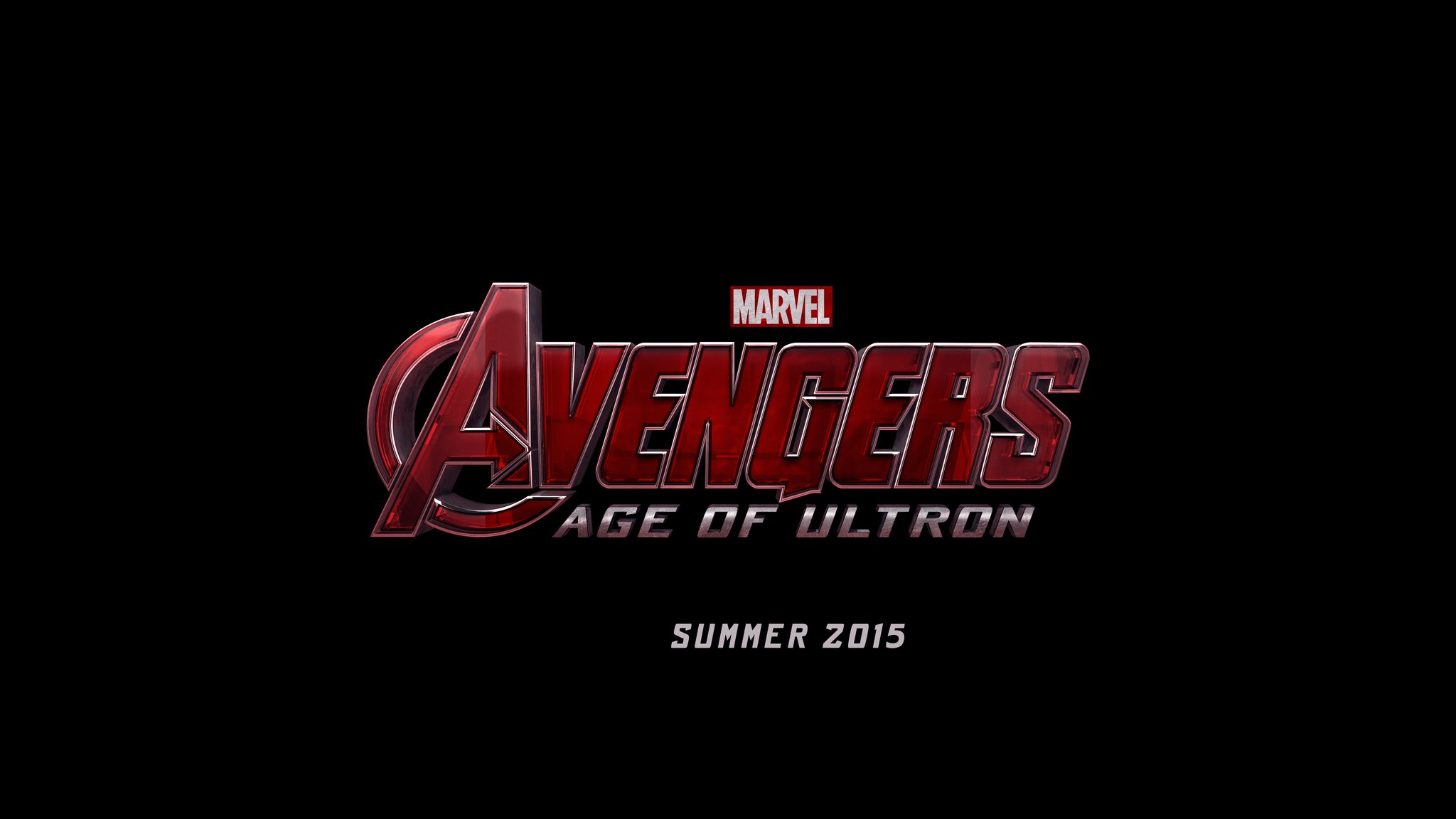 2. The Avengers: Age of Ultron – May 1, 2015
With writer and director Joss Whedon set to return for Marvel and Disney's (NYSE:DIS) The Avengers: Age of Ultron, along with the entire original cast that includes Robert Downey Jr., Chris Evans, Scarlett Johansson, and Chris Hemsworth, the sequel to 2012′s The Avengers is set to be up there with the highest grossing films of the year — if not beyond. The first film made $1.5 billion worldwide, becoming the third-highest grossing film of all time, and there's a good chance the sequel could eclipse that number.
It's still early, with principal photography not set to start until 2014, but we do know that the villain of the film will be Ultron, with James Spader cast to play him late last month. Whedon explained that the filmmakers intend to create their own origin story for the villain and that he felt Ultron was "the chief villain when I read the book. He's been the Avengers villain for so long, I was amazed anyone was surprised it would be him in the movie."
Along with Ultron, superheroes Quicksilver and Scarlett Witch are set to join the team in the sequel. Although neither roles have been officially cast yet, Elizabeth Olsen is reportedly close to taking on the role of the Scarlett Witch.
3. Jurassic World – June 12, 2015
Admittedly, the news of Jurassic World was only announced Tuesday, so information regarding the film is scant at best. With Jurassic Park III having been released over a decade ago in 2001, the news of a fourth installment has been mired by starts and stops for years. Now, if you believe Universal Pictures, it looks like a return to that world is finally coming true.
Other than the film's title and a tentative release date of June 12, 2015, we don't know anything about the film other than the major players involved. Unfortunately, Steven Spielberg will not be returning to the director's chair, though he is set to produce along with Frank Marshall and Pat Crowley. Directing the film, which will be reportedly shot in 3D, is Colin Trevorrow, who directed the well-received indie flick Safety Not Guaranteed. Trevorrow also wrote the current draft of the script along with Derek Connolly.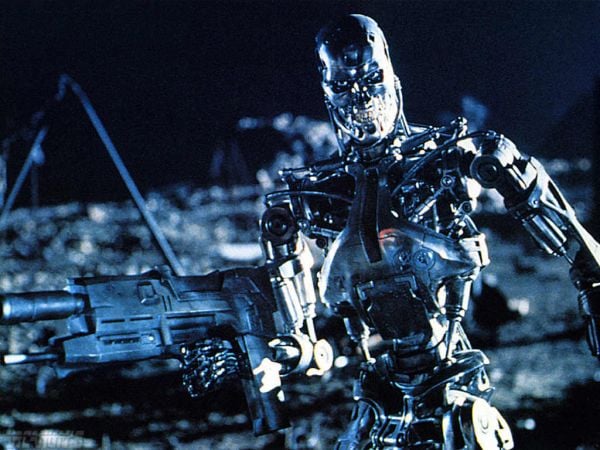 4. Terminator 5 – June 26, 2015
When The Halcyon Company, who owned the rights to the Terminator franchise, filed for bankruptcy in 2009, they set off a bidding war that was ultimately won by Megan Ellison and her production company Annapurna as well as her brother David Ellison and his production company Skydance. While rumors of what Megan and David Ellison would do with the rights have been inconsistent over the last several years, it now appears that the franchise is gearing up for a reboot set to be made by Annapurna, Skydance, and Paramount Pictures (NASDAQ:VIA).
Story details haven't emerged yet, but given the film's status as a reboot, it's safe to say the story will likely bear resemblance to the early episodes of the Terminator franchise. With a script penned by Laeta Kalogridis and Patrick Lussier, The Hollywood Reporter revealed last week that director Alan Taylor (Thor: The Dark World, Game of Thrones) is in negotiations to direct the film. Along with Taylor, both Dennis Villeneuve and Rian Johnson were reportedly targeted by the film's producers — the latter of which was a bit of a long-shot given that he normally only directs material he has written.
The question on everyone's mind is will Arnold Schwarzenegger be involved? Early rumors said yes, but the project seems to still be in the process of settling, thus it's a little unclear if the reboot involves a complete revamp of the franchise altogether — sans Schwarzenegger.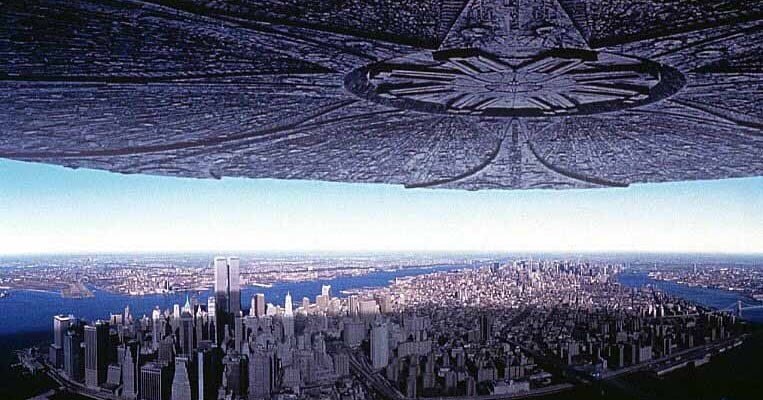 5. Independence Day 2 – July 3, 2015
Believe it or not, 20th Century Fox's Independence Day 2 is moving forward with the film's original helmer, Roland Emmerich, in the director's chair. Actors Jeff Goldblum and Bill Pullman are already set to reprise their roles from the original film and now it looks like Will Smith, who had originally been thought to be too expensive and famous to return to the series, might also be on board. While Smith's potentially late arrival to the film might push the release to 2016 according to Emmerich, fans of the original are more than likely to give him the time. Surprisingly, Emmerich has already dropped a lot of hints about the film's story, which is obviously subject to change given how early in the process it is.
In an interview with Entertainment Weekly, he told the publication that, "The humans knew that one day the aliens would come back. And they know that the only way you can really travel in space is through wormholes. So for the aliens, it could take two or three weeks, but for us that's 20 or 25 years." He also explained that, "It's a changed world. It's like parallel history. [Humans] have harnessed all this alien technology. We don't know how to duplicate it because it's organically-grown technology, but we know how to take an antigravity device and put it in a human airplane."
Of course, leave it to Pullman to reiterate that, as close as the film appears to be, not to get too excited yet. "Nobody's holding their breath because [the sequels have] been continually plagued," he said. But given that the potential follow-up sounds fairly interesting, especially the idea of an alternate history, it would be great to dive back into the world we remember from the late 90s.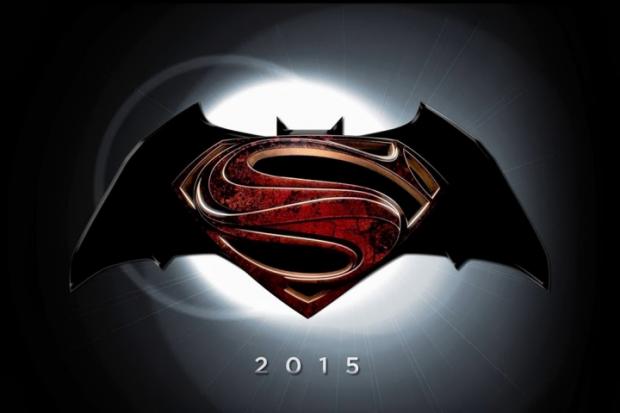 6. Batman & Superman (Man of Steel sequel) – July 17, 2015
With all the news that's been going around about the Man of Steel sequel, it's hard to believe that the film was only announced this past July by Man of Steel director Zack Snyder at the San Diego Comic-Con. Since that time, a seemingly endless stream of industry rattling news has come out. Ben Affleck has been cast as Batman to the disappointment of many fans; Bryan Cranston was rumored to be cast Lex Luthor, though no new information has come about since; and Warner Bros. (NYSE:TWX) is set to to film the Man of Steel sequel in Detroit and other areas of Michigan due to tax incentives.
It's too early to say anything about the story and screenplay, which is being written by David S. Goyer with a story by both Goyer and Snyder, but it's safe to assume that the film will likely involve aspects of Superman and Batman both working together and against each other given the storied history of the two characters in DC Comics. As far as the main actors from the first film, Henry Cavill, Amy Adams, Diane Lane, and Laurence Fishburne are all confirmed to return.
With a potential Justice League set to release in 2017, Warner Bros. and fans are likely hoping for this film to be the one that finally gets DC Comics characters onto the big screen where Marvel has unequivocally dominated in recent years.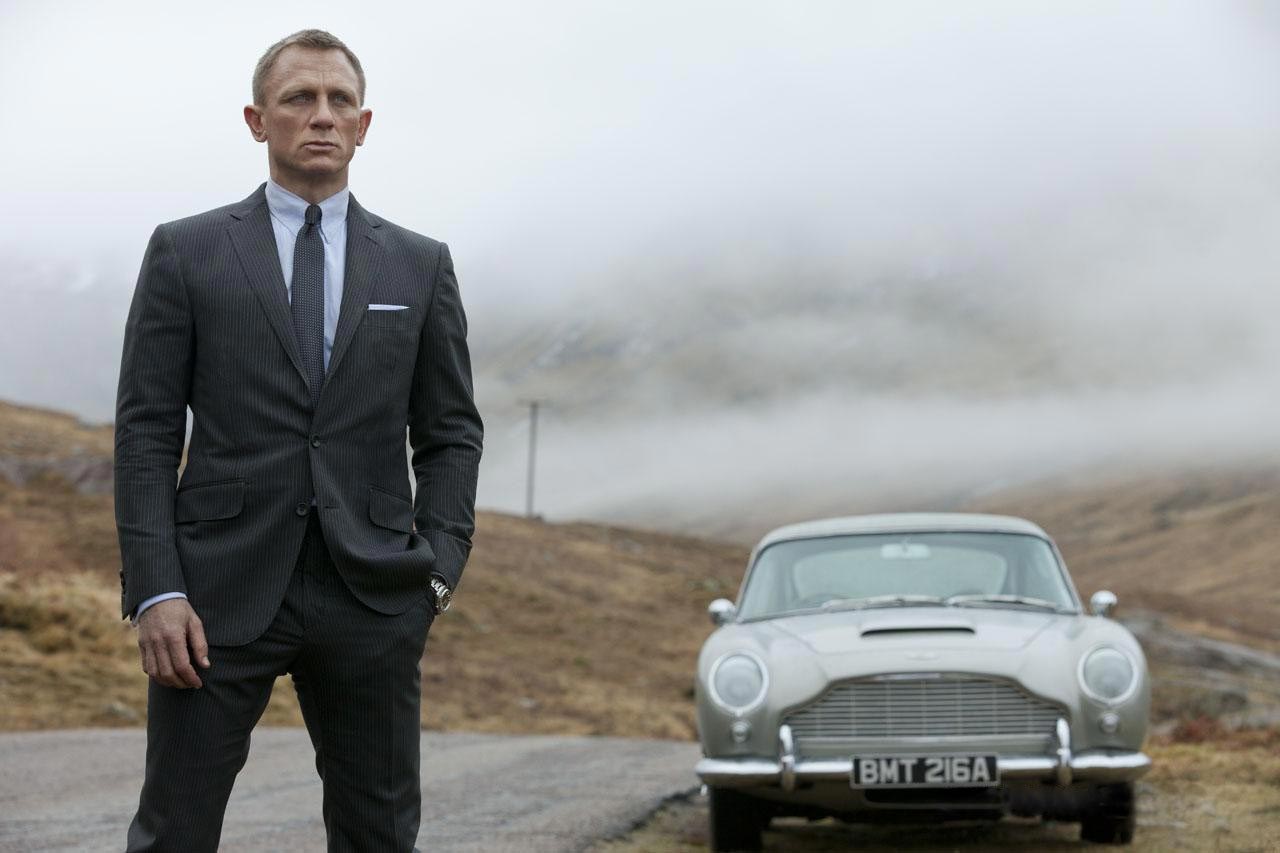 7. James Bond 24 – November 6, 2015
Unadjusted for inflation, Sony Pictures' (NYSE:SNE) Skyfall is the most successful James Bond film ever made, sitting at $1.1 billion worldwide. While the film received great business in the U.S. to the tune of $304 million, Skyfall is the highest-grossing film of all time at the British box office with 103 million euros. Given that director Sam Mendes had originally opted out of directing the next Bond film, his decision to come back for another back in July was met with celebration.
Due to Mendes' surprise reversal, it now seems likely we'll see the next Bond film in 2015 barring any setbacks. The Guardian reported in late 2012 that Mendes and his team of screenwriters had already formulated the plot to Skyfall's sequel, regardless of whether Mendes returned or not, so it would appear that the Bond engine is firing on all cylinders.
8. Finding Dory – November 25, 2015
This highly-anticipated sequel to 2003′s Finding Nemo is set to be released just in time for the 2015 holiday season, led by the original film's director Andrew Stanton (Finding Nemo, WALL-E, John Carter). Ellen DeGeneres and Albert Brooks are confirmed to return to voice Dory and Marlin, respectively, along with Diane Keaton and Eugene Levy coming aboard to voice new characters.
While no story details have been released about the film, according to an article from The Guardian back in August, Disney decided to undertake some rewrites after viewing the critically acclaimed, Sundance documentary Blackfish, which reveals details regarding the policy of keeping killer whales in captivity at SeaWorld parks that have allegedly killed three people. The script of Finding Dory, which apparently involves a marine park for a majority of the film, is currently being tinkered with in order to reflect the newfound sensitivity towards the issue of marine parks — though Disney insists the changes are only minor.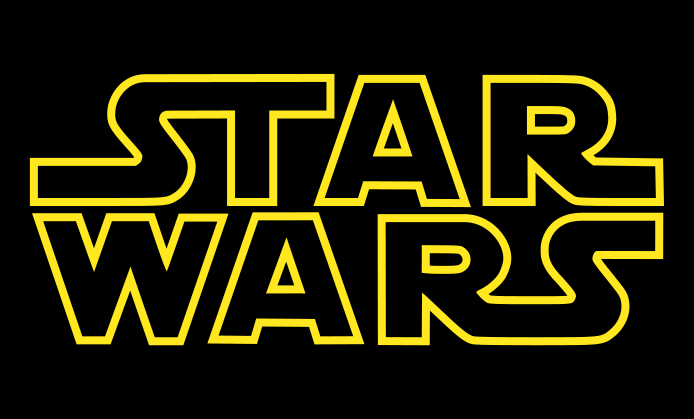 9. Star Wars: Episode VII – TBA, 2015
Star Wars: Episode VII is an ocean of rumors at the moment, and it wouldn't be at all surprising if the film was pushed back to 2016 despite Disney's insistence on releasing it in 2015. What we do know about the movie is that J.J. Abrams is officially directing; the script was written by Michael Arndt; and a post-production facility, including green rooms, sound studios, and other features, recently sprung up in Los Angeles to satisfy Abrams' desire to stay in Los Angeles with his wife and kids (Star Wars: Episode VII is shooting in the U.K.).
Aside from that, we don't really know much. Rumors are swirling that Mark Hamill, Carrie Fisher, and Harrison Ford could be featured in the film. A casting call also recently popped up with numerous available roles. There isn't really much to offer there, but it appears like we should be getting some solid information on this film over the next several months.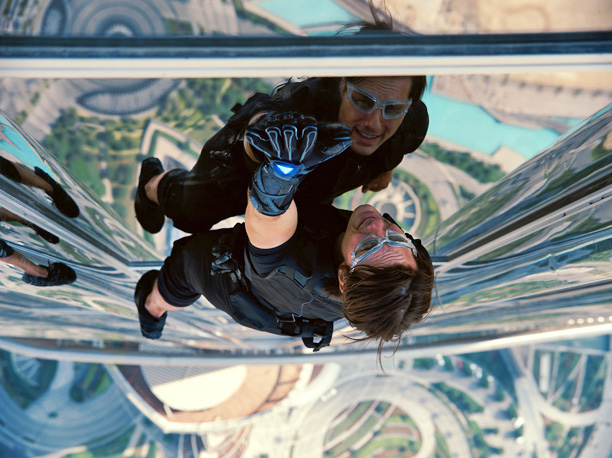 10. Mission Impossible 5 – TBA, 2015
Chalk this one up as another film that might not make it in time for 2015, but of the other 2015 to-be-announced films (like Ridley Scott's Prometheus 2), Mission Impossible 5 appears closest to the filming stage. Recently, Christopher McQuarrie (Jack Reacher) was attached to direct and while he doesn't have a whole lot under his belt as a director, he was responsible for the screenplay for The Usual Suspects and Tom Cruise's upcoming thriller entitled Edge of Tomorrow.
McQuarrie will be the fifth director in the franchise's five movies and Cruise explains that it's by design. "I began producing the films with the goal that a different director with his own vision would make each one. Chris is an extraordinary filmmaker who will deliver the heart-pounding action and thrills that audiences around the world have come to expect from the Mission: Impossible franchise," he says.
Now that a director with considerable writing credentials under his belt is attached to the fifth Mission Impossible, it appears as though the film should see smooth sailing until it's released in 2015 — or at the worst, 2016.
Like us on Facebook to get the latest from Wall St. Cheat Sheet in your News Feed.
Don't Miss: 5 Movie Trailers Everyone Is Watching and You Should, Too.