10 Movies That Made the Most Money in 2014
This year will go down as one of the worst in recent memory for the box office. For a variety of reasons some analysts just aren't quite sure of, people didn't go to the movies as much this year as they have in the past. Big blockbusters and sequels that were supposed to be guaranteed to rake in the dough didn't make nearly as much as expected and 2014 had some of the lowest weekends at the box office that have been seen in several years. Here's a list of the 10 movies that made the most money in theaters during 2014, according to domestic box office figures from Box Office Mojo.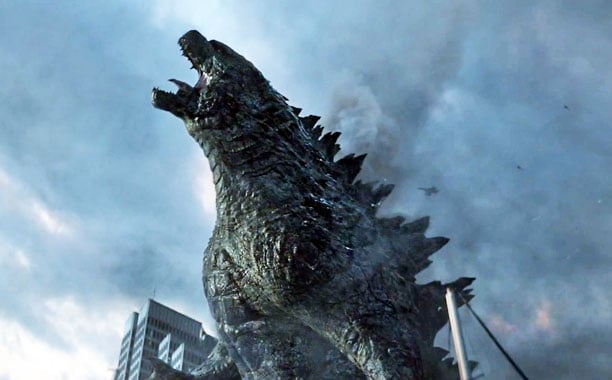 10. Godzilla
Gareth Edward's reboot of the classic monster movie franchise made just over $200 million during its run in theaters after it came out in May. Starring Bryan Cranston of Breaking Bad and the youngest Olsen sister Elizabeth, the movie was praised for a good mix of human drama and monsters smashing buildings. Given that it'd been 16 years since the last, horrible Godzilla reboot starring Matthew Broderick, audiences were curious to see if Edwards could bring anything new to the table and do a good job while he was at it. The movie has a 73% rating on review aggregator Rotten Tomatoes, indicating a mostly positive reaction from critics. Between the critical reception and the money earned, Edwards is already set to make a sequel.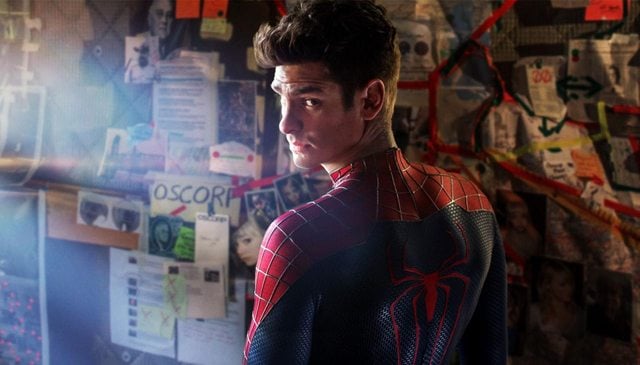 9. The Amazing Spider-Man 2
The second installment in Sony's reboot of the Spider-Man franchise made $202 million at the box office, but came in below expectations both monetarily and critically. The Amazing Spider-Man 2 was the worst-performing of all the Spider-Man films that Sony has made. The Amazing Spider-Man movies have been criticized from the beginning for coming too soon after Samm Raimi's original Spider-Man trilogy starring Tobey Maguire and Kirsten Dunst. While the chemistry between real-life couple Andrew Garfield and Emma Stone has always been the redeeming quality of The Amazing Spider-Man, this movie has a dismal 53% rating on Rotten Tomatoes, and critics complained that it lacked focus. This was one of the big tentpole pictures released this year that cracked the top 10 list but failed to meet expectations.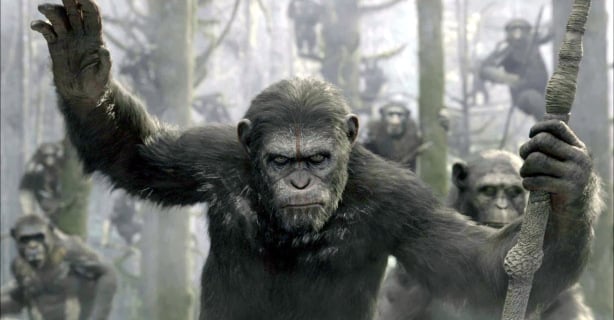 8. Dawn of the Planet of the Apes
The latest Planet of the Apes movie made $208 million at the box office. Critics said that it is the best Planet of the Apes movie yet, with incredible special effects used to turn actors into humanoid apes that battle against real humans for supremacy on a future planet Earth. Actor Andy Serkis is turned into the ape leader Caesar through motion-capture technology and gives a performance that had critics raving. "Whatever alchemy of high-end animation technology and actorly skill it was that brought this philosopher-ape to life, Caesar made for a gripping and unusually complex antihero," said Slate. The movie has a 91% rating on Rotten Tomatoes and was among the highest-rated of the summer's blockbusters.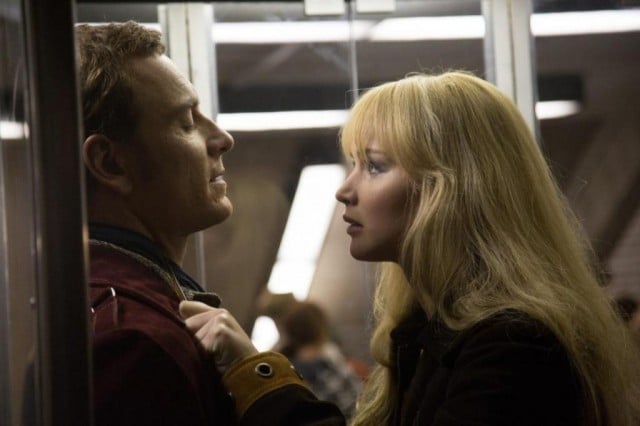 7. X-Men: Days of Future Past
The latest X-Men movie from director Bryan Singer opened on Memorial Day weekend and made $233 million while it was in theaters. Despite a horrendous title and an often convoluted plot, the movie benefited from great performances by its stellar ensemble cast including Jennifer Lawrence, Michael Fassbender, Hugh Jackman, Ian McKellan, and Patrick Stewart. With a 92% rating on Rotten Tomatoes, many critics said Days of Future Past is the best film so far in the X-Men franchise. This was also one of the rare movies this year to exceed expectations. Over the four-day holiday weekend when it came out, the movie made $110.5 million, which beat studio Fox's estimates that it would pull in around $100 million. Though Days of Future Past beat the amount Fox had estimated it'd make, it didn't end up making for the biggest weekend opening of the year as other analysts had predicted.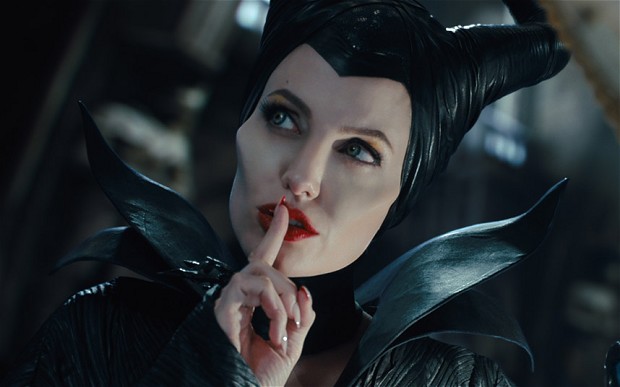 6. Maleficent
Disney's feminist re-telling of Sleeping Beauty starring Angelina Jolie as the misunderstood witch Maleficent made $241 million at the box office and was praised for bringing a feminist message to a young audience. Instead of portraying Maleficent as a cruel villain, the movie seeks to show why she decided to curse the young princess as a way to punish the king for assaulting her. While the film as a whole didn't do Jolie justice with a 49% rating on Rotten Tomatoes, her performance was called one of her best. In terms of money, the film was cited as an example of how female-centered movies with female leads can be big money-makers even though studios still seem reluctant to make them on the grounds that they don't perform well at the box office.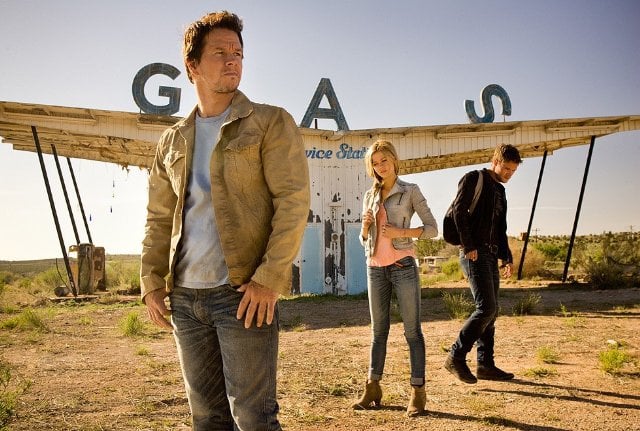 5. Transformers: Age of Extinction
This summer, bombastic director Michael Bay proved that not only does he not need critics for box office success, but he also doesn't need his own franchise stars. The fourth installment in the Transformers series featured a completely new cast including Mark Wahlberg and newcomer Nicola Peltz. The real stars of these movies have always been the special effects-created robot transformers and fans came to the theaters in droves to see the transformers destroy things. Age of Extinction was the first movie this year to gross over $100 million and it made $245 million in total. Rotten Tomatoes gave the movie a dismal 16% rating, with critics universally panning it. Age of Extinction was yet another film to show that movies don't need the approval of critics to do well at the box office and people are all too willing to go see "bad" movies.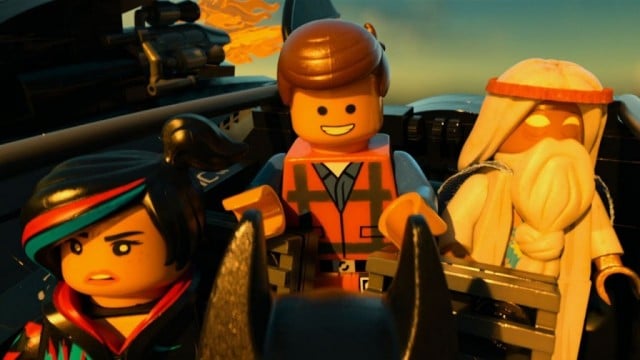 4. The LEGO Movie
The LEGO Movie was the highest-grossing animated film of the year, having made $257 million in theaters and earning praise as one of the best family movies of 2014. While a movie about a brand of toys might seem like a dubious concept — after all look what happened with Transformers – Warner Bros. used stop-motion animation and a superb voice cast to bring to life the imagined worlds many people spent their childhoods creating with LEGO blocks. A huge variety of comedians including Chris Pratt, Will Arnett, Will Ferrell, Charlie Day, and many others help bring the blocks to life. The movie has a 96% rating on Rotten Tomatoes and its success at the box office shows how important family movies are when it comes to bringing people to theaters.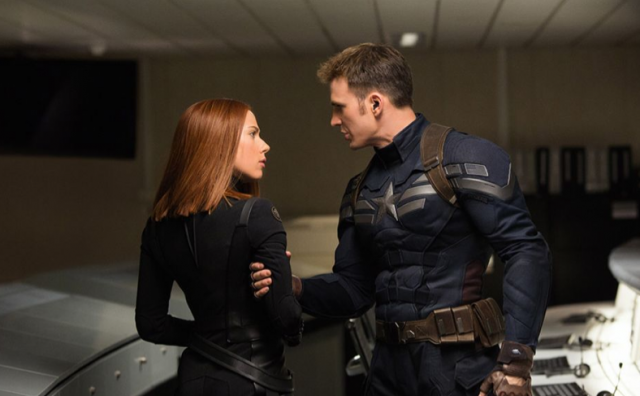 3. Captain America: The Winter Soldier
Marvel dominates the box office every year with its star-studded comic book adaptations that moviegoers seem to find irresistible. The second Captain America movie is one of the studio's finest achievements to date. While it didn't make as much money as some of Marvel's other films, including the one that ranked No. 1 this year, Winter Soldier was a critical high point for the studio and was praised for more prominently featuring Scarlett Johansson's character. The movie featured dystopian political undertones that seem timely with current concern over privacy in the wake of the NSA scandal, as well as expanded on the relationship between Johansson's character Natasha/Black Widow and Chris Evans' Captain America. The movie got an 89% on Rotten Tomatoes and many critics cited it as one of Marvel's best films yet.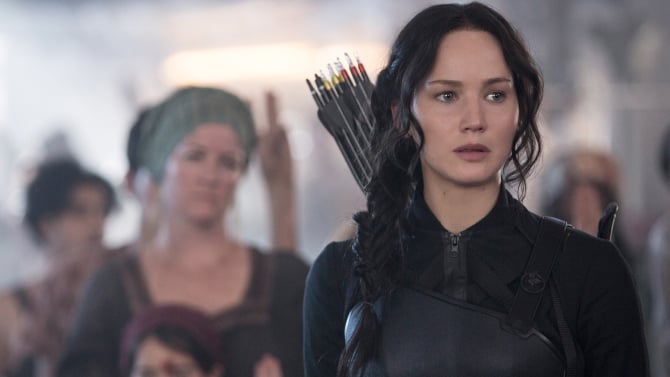 2. The Hunger Games: Mockingjay – Part 1
The third Hunger Games movie was one that box office analysts had been hoping would help make up for the dismal summer, but they placed such high expectations on it that the movie was almost doomed to disappoint. Sequels typically perform better than their predecessors at the box office, but the first in the two-part split of the Mockingjay had a softer opening than either of the other two Hunger Games movies. The movie had the biggest opening weekend of the year with $124 million, but it didn't meet expectations that were around $140 million at their most conservative.
It's possible that the split-the-final-book-into-two-movies format that's been used with the Harry Potter and Twilight franchises as well has become a bit of a turn-off to audiences, as it results in a first film that spends a lot of time on exposition and not enough time on action. Some people even end up feeling like they can skip out on the first movie and just watch the finale. Even though Mockingjay – Part 1 fell below expectations, it still came out as the second-highest grossing movie of the year and it's still going strong in theaters over the holidays.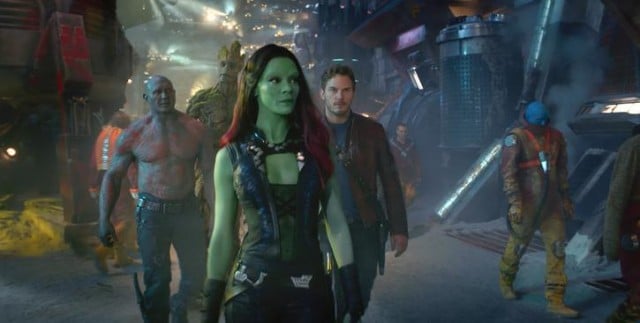 1. Guardians of the Galaxy
Thus far Marvel's comedy Guardians of the Galaxy is the only movie that's come out this year to crack the $300 million mark, having made $332 million during its run in theaters this summer. Marvel has long been known for successfully luring audiences into theaters and its films are consistently among the highest-grossing. Guardians is a comedy that can appeal to both children and adults and it proved that Marvel can sell even obscure comic book characters if it puts its money and muscle into the adaptation. The movie did well with critics, too, getting a 90% rating on Rotten Tomatoes. Guardians was praised for its humor and visuals as well as a star-making performance from Parks and Recreation's Chris Pratt, transforming him from funny fat guy into action hero.
Follow Jacqueline on Twitter @Jacqui_WSCS
More from Entertainment Cheat Sheet:
Want more great content like this? Sign up here to receive the best of Cheat Sheet delivered daily. No spam; just tailored content straight to your inbox.