10 Tilda Swinton Movies That You Have to See
Tilda Swinton is well known for her bizarre, androgynous look and collaborations with the most respected independent directors in the film industry. In 2014, Swinton appeared in movies from both Jim Jarmusch and Wes Anderson, both of which became two of the most critically acclaimed films of the year. It's also been announced that the English actress will have a starring role in the upcoming Coen brothers movie Hail! Caesar, alongside George Clooney and Josh Brolin. Here's a look at ten of this versatile actress's most memorable film roles.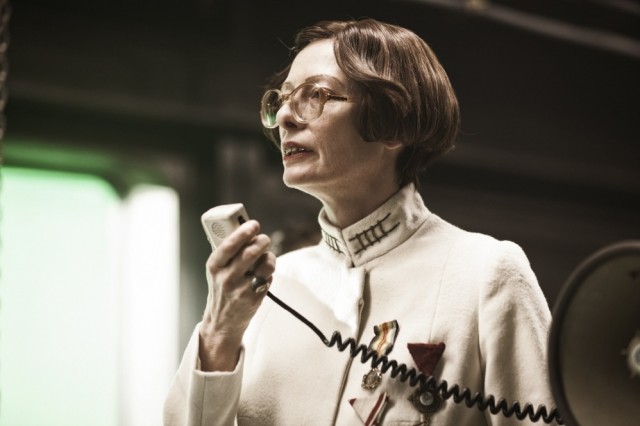 1. Snowpiercer
Snowpiercer is director Bong Joon Ho's first English language film that critics are already speculating will become a cult classic. The film is set in a future where an experiment to stop global warming has gone awry, killing off the entire population of planet Earth aside from the lucky souls who happened to be aboard a train called Snowpiercer. The enormous train ends up developing its own class system, with the more privileged people residing at the front. Swinton is unrecognizable in thick glasses and fake teeth playing the villainous Minister Mason, who not only lives at the front but is one of those responsible for keeping everyone in line.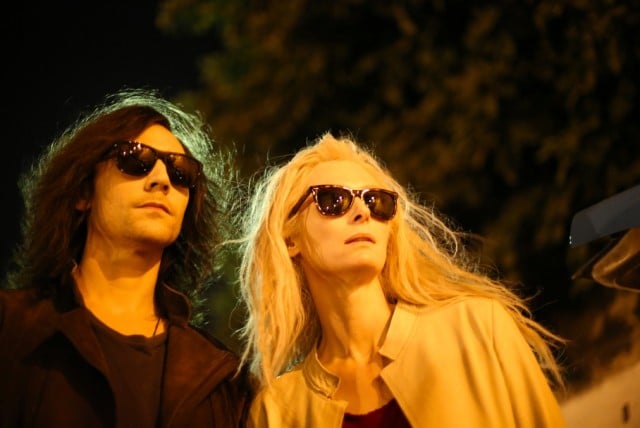 2. Only Lovers Left Alive
In Jim Jarmusch's recent take on the vampire romance, Swinton plays Eve, a vampire woman who's been alive for centuries and is madly in love with Adam, played by Tom Hiddleston. Jarmusch uses the idea of the vampire to fantasize about what one would do with all that time on one's hands if one were immortal. The answer: consume art, and lots of it. Eve loves reading, listening to music, nature, and hanging out with playwright Christopher Marlowe, who's also a vampire that happened to write all of Shakespeare's work. For the role, Swinton wore a wig made of animal hair.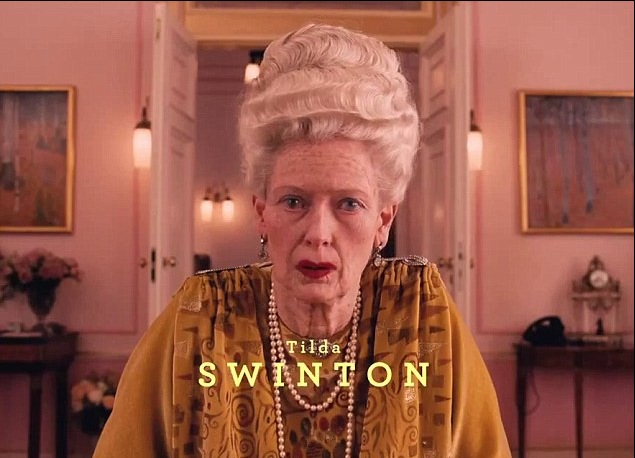 3. The Grand Budapest Hotel
Wes Anderson had Swinton go heavy on the makeup for her small part as Madame D., a nearly 100-year-old widow who falls in love with Ralph Fiennes' character, who has a thing for older women. This is another part in which Swinton is hardly recognizable, but she adds her characteristic weirdness perfect for the aesthetic of a Wes Anderson film.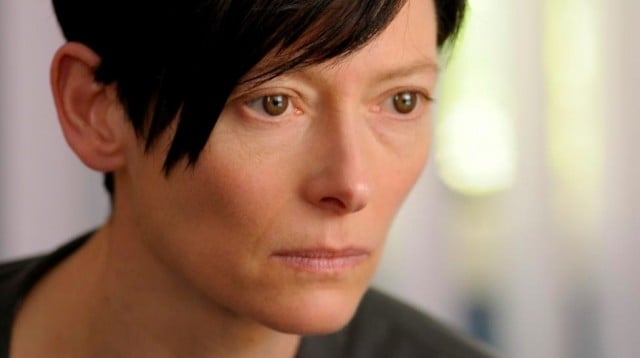 4. We Need to Talk About Kevin
Swinton was nominated for a Golden Globe and a BAFTA Award for her role in this drama that borderlines on a horror film in the tradition of The Omen or The Exorcist, asking the question, what do we do if our children turn out evil? Swinton plays the successful travel writer Eva Khatchadourian, who decides late in life to give up traveling and city life in order to have a child. Once she does, however, her own feelings of apathy towards the boy turn him into a sociopathic monster who seeks to ruin her life before committing a heinous act of violence in his teen years.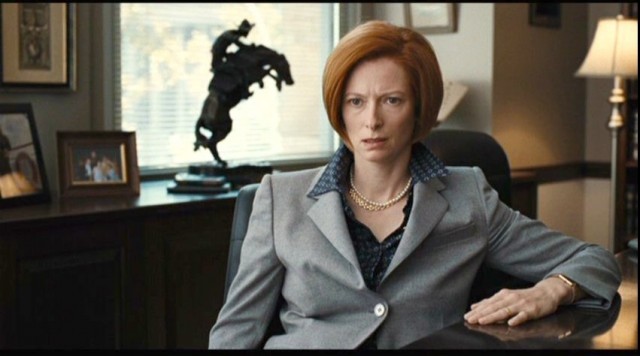 5. Burn After Reading
Swinton's first film with the Coen brothers earned her praise for her performance as the pissed-off pediatrician Karen Cox, whose divorce proceedings from her husband, played by John Malkovich, set off the comedic proceedings of the movie involving some inept gym employees (Brad Pitt, Frances McDormand) mistaking documents involved in the divorce as top secret government information.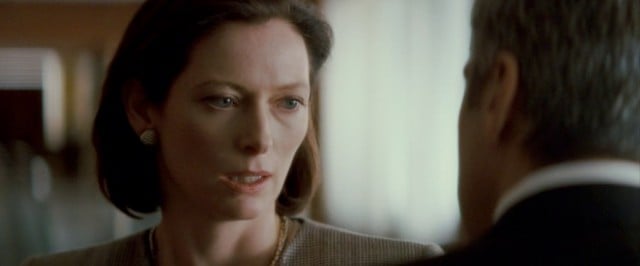 6. Michael Clayton
In 2007, Swinton won the Oscar for best supporting actress for what's possibly her most 'normal' role, playing the head of the legal council for a corrupt law firm in Michael Clayton. George Clooney plays the titular character, a fixer in a powerful firm in New York that's dealing with the simultaneous crisis of a colleague's mental breakdown and a class action lawsuit over weed killer that contains a known carcinogen. Clooney might be the star of the film, but Swinton's performance received the most accolades.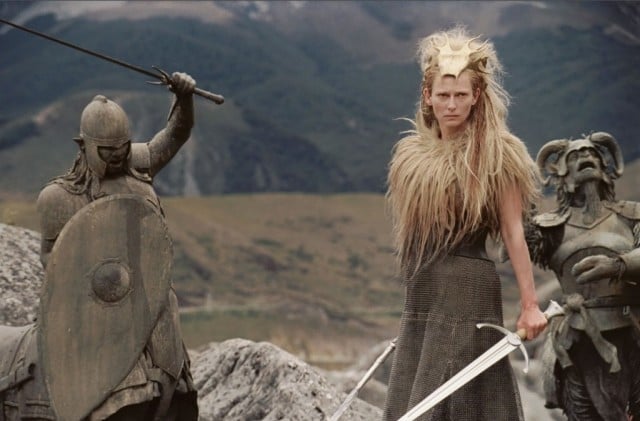 7. The Chronicles of Narnia: The Lion, the Witch, and the Wardrobe

Swinton's role as the White Witch in the Chronicles of Narnia franchise is the biggest budget project the actress has ever done. Swinton is completely terrifying as the villainous witch of Narnia, and C.S. Lewis's representation of the Devil. In The Lion, the Witch, and the Wardrobe, the White Witch has seized control of Narnia and turned it in to a place of endless winter with no Christmas. Whether she's tempting Edmund with Turkish delight or wielding swords on the battle field, Swinton's White Witch is by far the best part of the film adaptations of C.S. Lewis's novels.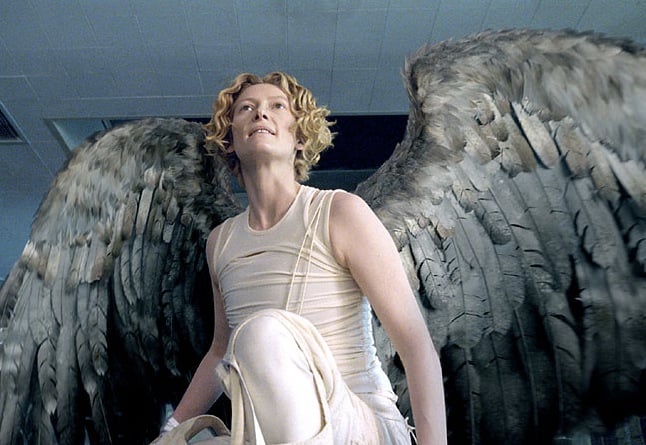 8. Constantine
Constantine is another rare example of a more commercial project in Swinton's oeuvre, but she was made to play the part of the androgynous half-breed angel Gabriel from the Vertigo comic strip Hellblazer. This Gabriel isn't all that benevolent, though, as the angel is weary of humankind and attempts to open the gates of Hell and unleash the demons to wreak havoc on Earth.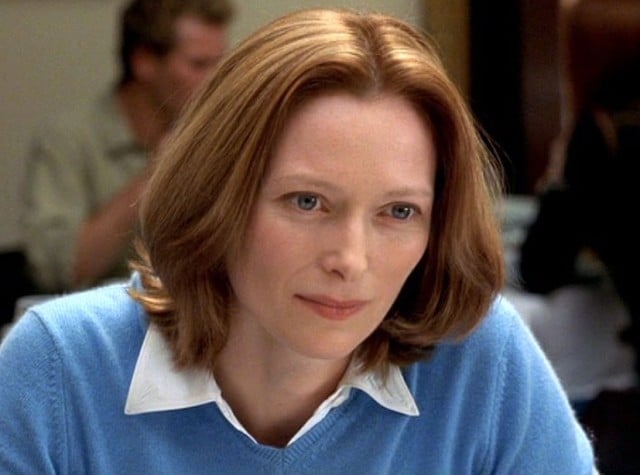 9. Adaptation.
This metafilm from Spike Jonze was a long time in the making but received oodles of critical acclaim once it was released. The movie is both an adaptation of Susan Orlean's nonfiction book The Orchid Thief and a narrative about writing the screenplay for the film itself. Swinton plays a Hollywood studio executive to whom screenwriter Charlie Kaufman (Nicholas Cage) pitches his idea to adapt The Orchid Thief. Giving Swinton the part of the cold, unfeeling exec who pretends to care about the film idea was a joke in itself given her avoidance of the Hollywood system.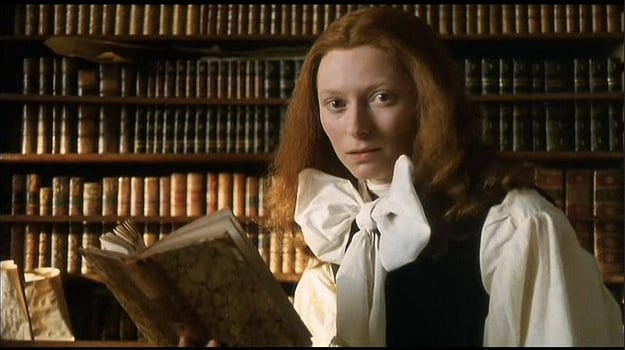 10. Orlando
Orlando is one of Swinton's earliest roles and helped cement her androgynous image by playing the protagonist of the Viriginia Woolf novel who doesn't age, but one day goes to sleep a man and wakes up a woman. During the Elizabethan Age, the Queen promises Orlando a large inheritance if he fulfills her promise never to wither or grow old. He goes on to live for centuries, but his right to that inheritance is called into question when several centuries later he takes a trip to Constantinople and is transformed into a woman overnight.
More from Entertainment Cheat Sheet:
Follow Jacqueline on Twitter @Jacqui_WSCS