10 Movies That Will Make You Feel Like a Jerk
There are some movies it's impossible to watch without feeling guilt over your own actions due to the social message being hammered home in the film. Whether it's discrimination against various groups of people or pointing out the things that we consume that have detrimental effects on others we rarely think about, at least one of the following films will make you feel bad about something you do.
1. Wall-E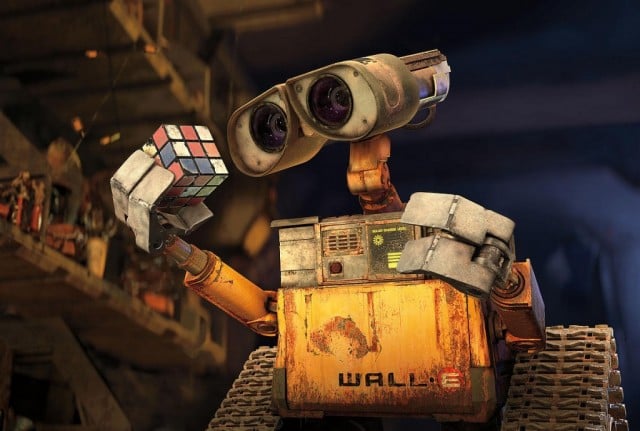 Pixar's vision of the future is a borderline dystopia in which humanity has turned Earth into a literal garbage dump and people have been forced to abandon the planet to live on a space-liner-cruise-ship type thing, which suits everyone better due to the fact that humanity has eaten itself into such obesity that people can barely walk in normal levels of gravity. The central narrative is built around two robots doing work for the humans back on Earth who end up falling in love, but watching this movie it's impossible not to wonder if the filmmaker's idea of the future will eventually come true. We do consume a lot of fast food and throw a lot of stuff in the garbage.
2. The Fisher King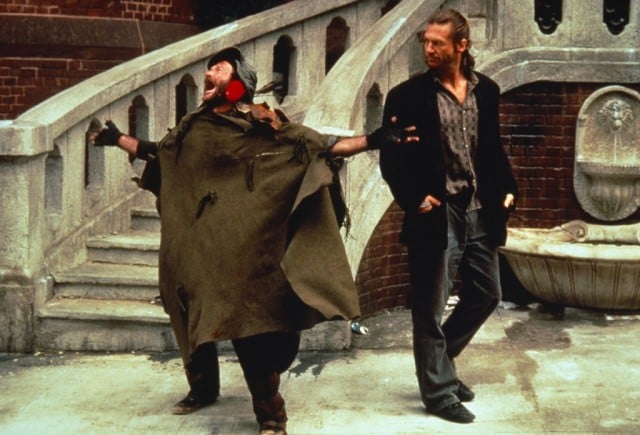 This Terry Gilliam film stars Robin Williams in one of the comedian's most acclaimed performances. Williams plays a homeless man who lost his mind, his home, and his wife due to the actions of a selfish radio shock jock played by Jeff Bridges. When chance events bring them together and Williams saves Bridges's life, Bridges decides to help Williams on his delusional quest to find the Holy Grail. This movie might make you think differently about the homeless people you encounter in everyday life, considering how they ended up the way they are and what their past lives might have been like rather than trying to ignore them.
3. The Lorax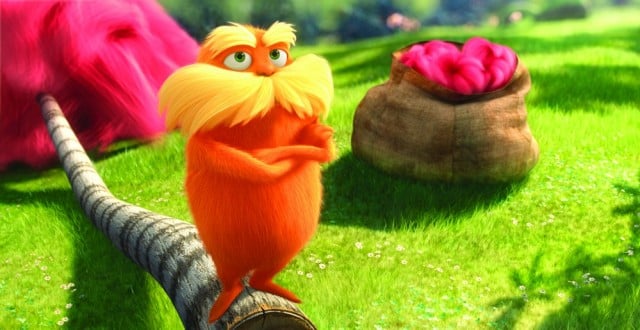 So everyone knows this 2012 animated film is extremely subpar when compared with Dr. Seuss's classic children's book, getting very poor reviews from film critics that grant it a 54 percent Fresh rating on Rotten Tomatoes, but the messages about the environment are the same. If we disrespect nature in favor of producing goods for consumption for a long enough period of time, then we will lose the world's natural beauty and everything will look like those dark, smoggy opening pages. Of course, it's almost impossible to buy anything or function in society at all without contributing to the destruction of the natural world in some way, and this story reminds you about that just enough to make you feel guilty for your most recent shopping trip or last time you filled your car's gas tank.
4. Grave of the Fireflies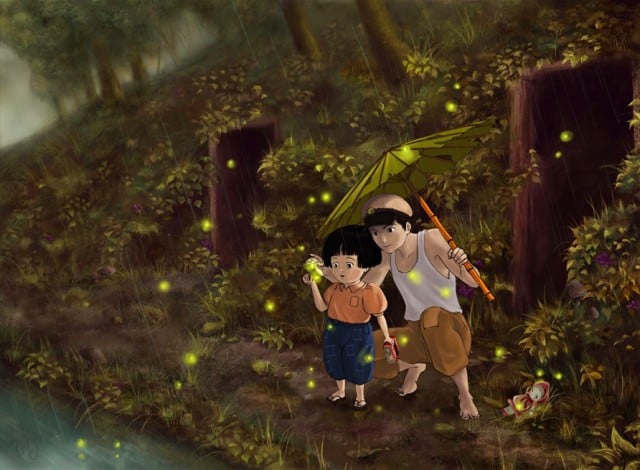 This 1988 anime film from Japanese director Isao Takahata tells the story of two young children struggling to live through the aftermath of the atomic bombs dropped on Japan during WWII. Famous film critic Roger Ebert has called the movie one of the best war films and included it on his "Great Movies" list. While you might remember learning about the decision to drop nuclear bombs on Hiroshima and Nagasaki in history class as a tough call made by the U.S. to end the devastating war, this movie gives a look at how the atomic bombs affected the lives of Japanese civilians. The protagonist Seita is a teenage boy who must take care of his 5-year-old sister after they've been made essentially homeless orphans by the war. WWII may seem like a war in which its easy to understand who were the good guys and who were the bad guys, but this anti-war masterpiece can make you feel guilty about being on the "good" side.
5. Under the Same Moon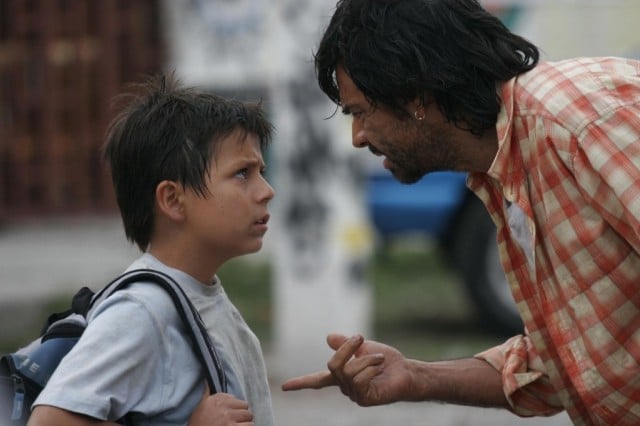 This Mexican film (La Misma Luna in Spanish) is about a young boy who goes on a journey to illegally cross the border and find his mother in Los Angeles after the grandmother that he lives with in Mexico dies. The young Carlitos has not seen his mother in four years, since she crossed the border herself to find work in the U.S. She sends money for her son back to Mexico and calls him every week from a pay phone. Once the grandmother dies, Carlitos's abusive aunt and uncle attempt to gain custody of the boy in order to get access to the money that his mother sends him, at which point he decides to cross the border with the help of a pair of American coyotes (people who smuggle others across the U.S.-Mexico border for pay). While the movie has a lot of feel-good elements, the hardships faced by the characters in part due to the U.S.'s treatment of immigrants might make you feel guilty about living in a country built almost entirely of immigrants that won't let any more in.
6. Detachment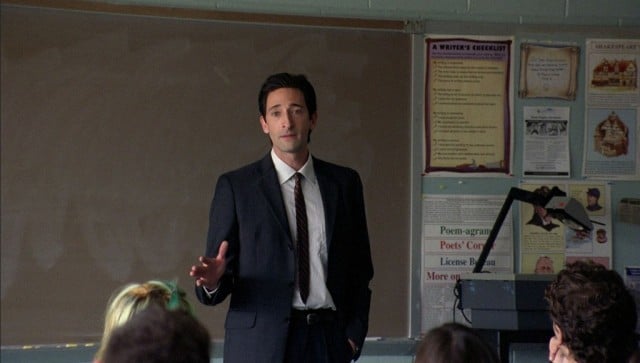 This movie about the deeply flawed public school system will make you feel bad for any time you might have voted against a millage to give more funding to the public school in your district. It stars Adrien Brody as an apathetic substitute teacher who has his perspective about his job and his life changed by his interactions with three different women, including a fellow teacher at the struggling school where he's sent to teach played by Christina Hendricks and a troubled student. Lucy Liu, Marcia Gay Harden, and Tim Blake Nelson co-star as fellow faculty members trying to do their jobs within the messed up system. Director Tony Kaye shows us the kids who continuously fall through the cracks of public schools and how the teachers and counselors who attempt to help are punished rather than rewarded for it.
7. Fight Club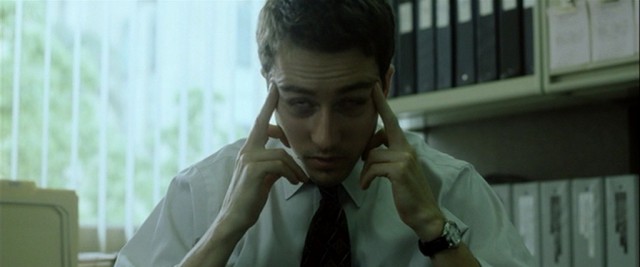 David Fincher's adaptation of Chuck Palahniuk's novel has become a cult classic anti-capitalist manifesto, with the character Tyler Durden pointing out all the ways in which capitalism and consumption were created to essentially enslave us. Durden shows Jack how liberating it is to disrupt the system rather than play along with it. While many of Durden's philosophies and actions are a bit over-the-top, his point about capitalism is a good one. After all, who can't relate somewhat to Jack's insomniac, Ikea-and-TV addicted character at the beginning of the movie, a guy who does nothing but work and spend the money he makes and never feels anything? Watching this movie is enough to make you feel guilty about running on the capitalist hamster wheel and it makes a strong argument for stopping the work-consume cycle.
8. The Hurt Locker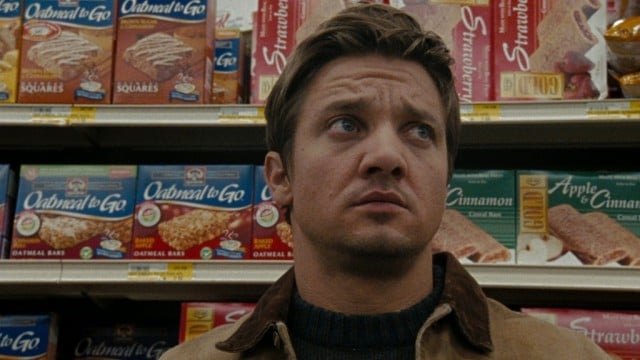 This movie is considered to be one of the best film portrayals of the wars in Iraq and Afghanistan, and it earned Kathryn Bigelow the first Academy Award for Best Director that has ever gone to a woman. While you probably know someone who has served in the Middle East, many don't know the particulars of what those serving go through during their deployments. The Hurt Locker shows not only what modern warfare is like, but also how hard it is for veterans to deal with "normal" life and society once they return to it. Watching this film might make you feel guilty about your own preconceived notions about what veterans are like and why they have a hard time transitioning back into society after they serve in the war. Maybe next time you see someone holding a "homeless veteran" sign you'll take a moment to give them some spare change instead of ignoring them.
9. Slumdog Millionaire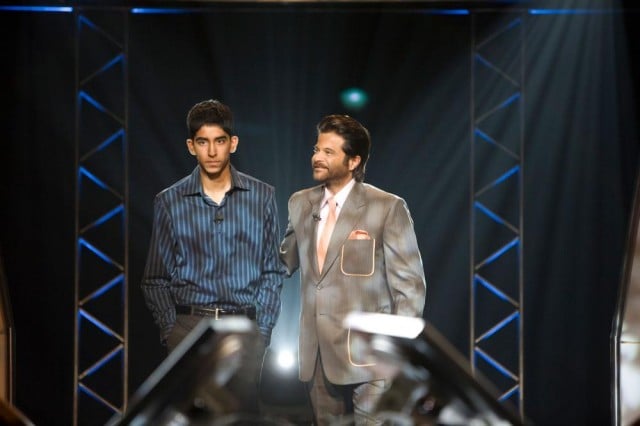 There are a lot of different films that could've been named here for making you feel guilty about coming from a first world country and all the opportunities that affords. Slumdog Millionaire is one of those movies that reminds you how bad people living in many other places in the world have it. This Oscar-winning movie follows a young Indian man as he competes on that country's version of the game show Who Wants to Be A Millionaire? and relates the story of his life up until that point via flashbacks, from his childhood in the slums to falling in love with fellow "slumdog" Latika and all the terrible things that happen to him until he gets the chance to win more money than he ever dreamed of on the game show. Though there are a lot of "feel-good" elements in this movie, including the protagonist's rise from rags to riches and the love story, his hardships experienced growing up in poverty in Mumbai will make you feel guilty for anything you've ever been ungrateful about.
10. Thank You For Smoking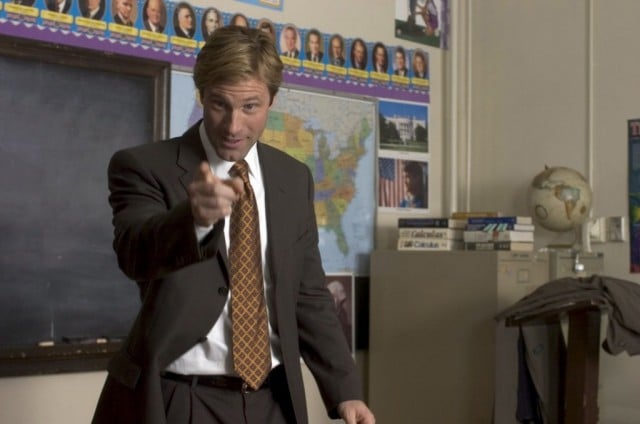 There are a plethora of reasons to feel guilty about smoking, from the damage it does to your health and the environment to how expensive it is to how it makes non-smokers think you smell bad. Thank You For Smoking points out the unsavory politics behind big tobacco that anyone who buys a pack of cigarettes is supporting with their purchase. The satirical film follows the moral dilemmas of a man who must push big tobacco's agenda using political spin tactics all while trying to be a positive role model for his young son. The protagonist is the head of a commission that uses money from tobacco companies to perform and tout phony research that claims to find no evidence of a link between smoking and lung cancer. Knowing that tobacco companies have done and continue to do highly immoral things like this will make you feel all the more guilty for buying that next pack.
More from Entertainment Cheat Sheet:
Want more great content like this? Sign up here to receive the best of Cheat Sheet delivered daily. No spam; just tailored content straight to your inbox.