10 Music Videos To Watch That'll Get You In The Holiday Spirit
With Thanksgiving approaching, the next holiday up to bat is Christmas. Some people like to get right down to jolly business before the Halloween cobwebs even come down, while others staunchly wait until after they eat turkey on Thanksgiving. Whichever camp you're in, it'll soon be that time of year where sleigh bells ring and shopping gets intense for everyone. 
To gear up for Black Friday shopping, or just to cure a Scrooge-like spirit before Thanksgiving, these Christmas music videos will do the trick.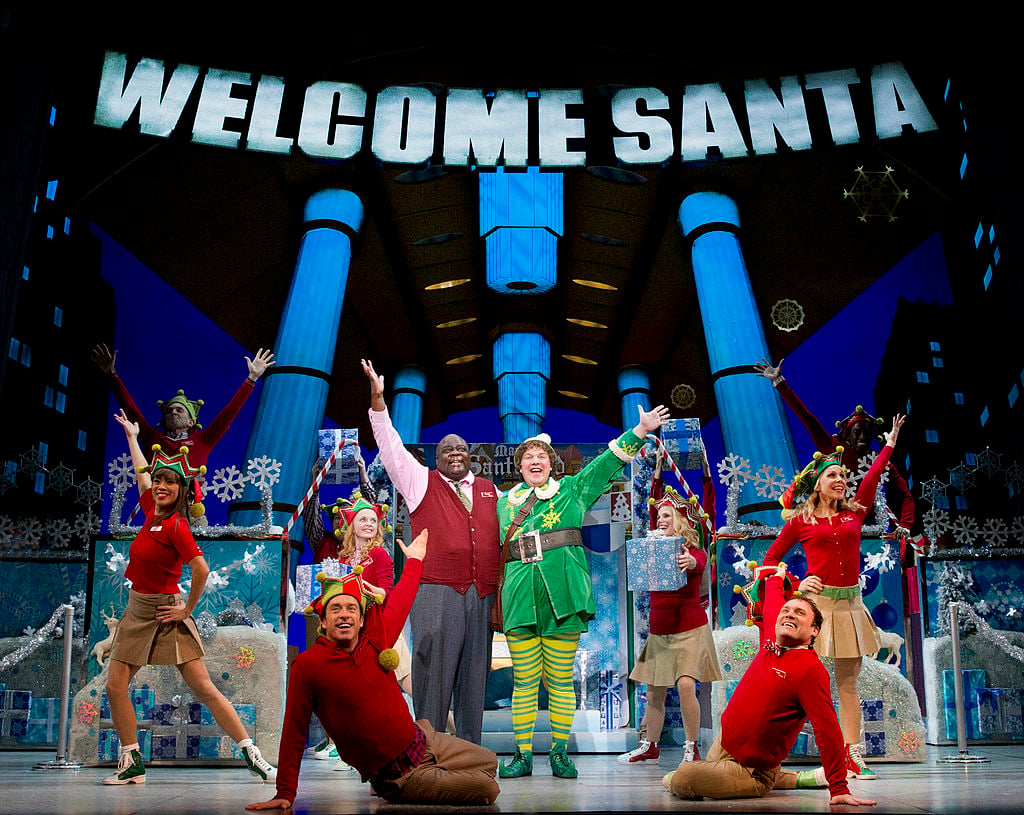 "All I Want For Christmas" — Mariah Carey
Mariah Carey's Christmas song is the most popular original holiday song to come out in the last two decades. Every year it climbs to the top of the charts, and it never seems to get old. This year marks its 25th anniversary and Carey is releasing a special album. Truly can't go wrong with this video on your list.
"Santa Tell Me" — Ariana Grande
A newer, original Christmas song, "Santa Tell Me" is catchy and features Grande's strong vocals. The video is sweet and full of a good time. Definitely, a song friends can belt to and get the holiday feels.
"Last Christmas" — Wham!
This song has always been bittersweet; it's about heartbreak at Christmastime, but with a wicked beat. But ever since George Michael's passing in 2016, it's taken on an even more somber feeling. But the nostalgic aspect, along with the bells and Michael's vocals, makes for an unforgettable song and music video. Look at all that snow!
"Merry Christmas, Happy Holidays" — *NSYNC
This might be an instance where the music video is even more fun than the actual song. *NSYNC is well-known for their dancing and addicting harmonies, and match that with a Christmas jingle, and his song becomes a classic. The video is also super funny and absurd, aka perfect for Christmas.
"Silent Night" — The Temptations
New this year, Motown is releasing animated videos of timeless holiday classics from artists like The Temptations and The Supremes (which will show up later in this list). This is a sweet rendition of "Silent Night," and The Temptations' angelic voices make this a peaceful video to tune into.
"White Christmas" Bing Crosby & Danny Kaye
A deep holiday classic, "White Christmas" is inescapable during the holidays. The video is especially lovely because of the movie (by the same name). It's old-timey and features one of the most well-known Christmas tunes.
"My Favorite Things" — The Supremes
Another video part of Motown's animated revamps, The Supremes' take on a Sound of Music classic is fresh and still nostalgic. The video locks in on the childlike wonder that encompasses this time of year.
"When Christmas Comes" — 'The Polar Express'
The song is a little more obscure, but the movie isn't. Polar Express is the definition of Christmas magic, and this video is just one sweet, tender moment from that.
"Where Are You Christmas" — Faith Hill
Also from a film, "Where Are You Christmas" has some really significant lyrics, plus Faith Hill's voice is so memorable. This video combines bits from the film, The Grinch Who Stole Christmas, along with Hill on a wintry mountain.
"Baby It's Cold Outside" — 'Elf'
Lastly, a quick, silly scene from Elf will make your Christmas music video list complete. Zoey Deschanel sings "Baby It's Cold Outside" a cappella with Will Ferrel in this reluctant duet. It's a playful and hilarious take on the song. Plus, Buddy the Elf's reaction, once he's caught, is top tier holiday comedy.
If you need that peppy holiday spring in your step while you grocery shop for Thanksgiving, these videos will do the trick for you.