10 of the Greatest Cult TV Show Comedies Ever Made
When it comes to naming great TV comedies, there are certain shows that (deservedly) come up again and again. But while we all love the likes of Cheers, Seinfield, and Friends, there are some other more under the radar comedies that deserve just as much attention. While these shows aren't known for being ratings juggernauts, their fresh, boundary-pushing of comedy have still had a lasting impact and turned them into niche fan favorites. Below, check out 10 of the greatest cult TV show comedies ever made.
1. Mr. Show with Bob and David

Bob Odendirk and David Cross were the kings of alternative comedy, well before the days of Saul Goodman and Tobias Fünke. Their HBO series was an epic show of perfectly wielded blasphemy and cynicism that still holds up even today. Though Mr. Show only ran for 30 episodes from 1995 to 1998, a bunch of the sketches remain relevant and for one good reason: because the stars smartly constructed it that way. "Don't make it an impression of a specific person, but create a character that represents them so it's never dated," Cross once said of the "one rule" the two abided by creating the series. The show has since been cited as an influence for a slew of sketch TV comedies, from Tim and Eric Awesome Show, Great Job! to Portlandia to Key & Peele, and the two have re-teamed for Netflix's new original series, W/Bob and David.
2. Freaks and Geeks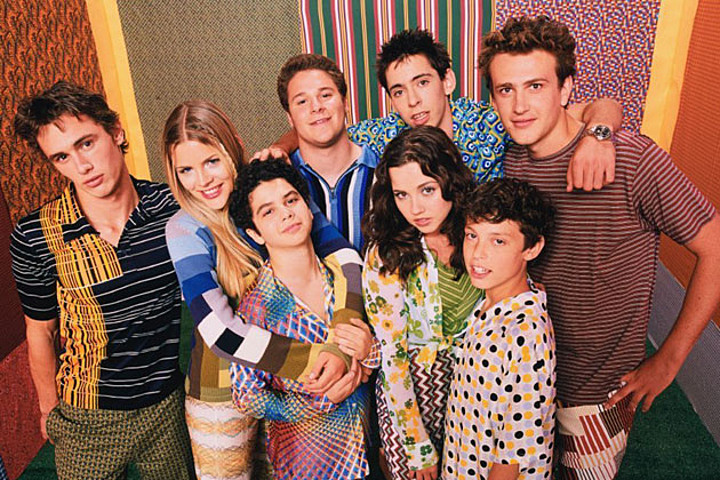 When it comes to influence, it's hard to top this short-lived but much beloved sitcom. Practically every name once involved in the show is now a heavyhitter in the Hollywood comedy scene. Case in point? The series, which follows two groups of misfits attempting to survive a high school in 1980, was created by Bridesmaids director Paul Feig and produced by Judd Apatow. It also starred Jason Segel, James Franco, and Seth Rogen among several other now-famous names. The great cast helped make the show as heartfelt and hilarious as it was. Unfortunately, it, like so many others, was axed way too soon, running for only 18 episodes from 1999 to 2000.
3. Monty Python's Flying Circus
Monty Python has been called "the Beatles of comedy,and it's not hard to see why. The troupe, created by Michael Palin, Eric Idle, John Cleese, Graham Chapman, Terry Jones, and Terry Gilliam in 1969, inspired a groundbreaking BBC TV show and several movies, thanks to an entirely fresh and revolutionary style of comedy that has continued to transcend generations. The series initially didn't have a wide audience. In fact, by the time the group become popular in America, the show was pretty much off air. But it's paved the way for countless other comedies since, influencing everything from Saturday Night Live, to The Simpsons, to South Park.
4. Arrested Development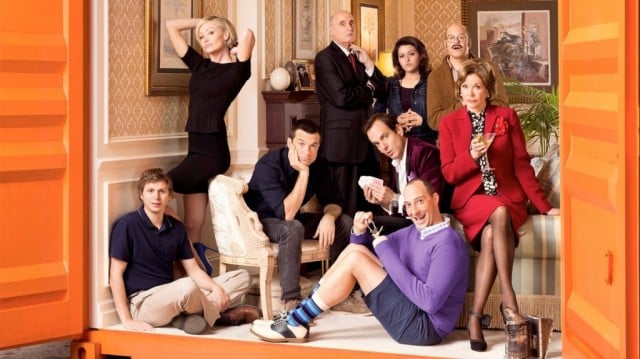 This sitcom has never been a ratings juggernaut, spending most of its original three-season run on NBC on the verge of getting axed. But that didn't stop it from making an impact. If anything, its perpetual almost-cancellation only seemed to make the writers more daring, with the show taking on every subject from politics to Hollywood pretentiousness. Its fresh form of storytelling and meta comedy earned the series a whopping six Emmys during its initial three-year run. The show has since been revived on Netflix, but perhaps more importantly, it's had a lasting influence in film and on television.
 5. Community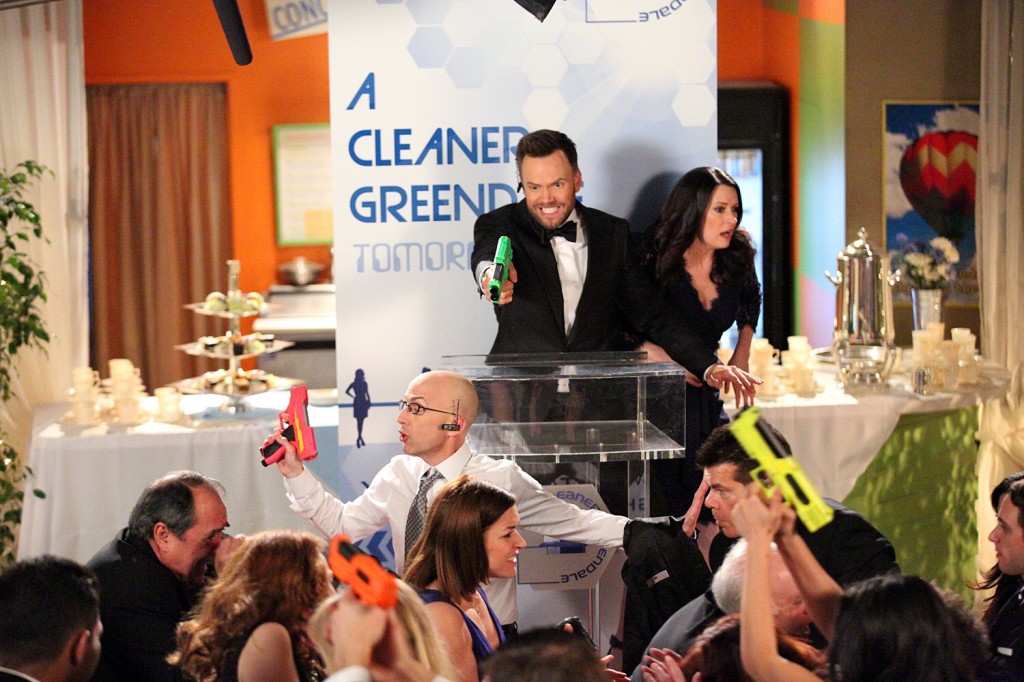 It's hard to think of another comedy that works so well on screen, but has had so much drama behind the cameras. The sitcom, which originated at NBC and has since moved to Yahoo!, has seen everything from cast defections to the firing and rehiring of showrunner Dan Harmon to an initial cancellation and ultimate revival. But (with the exception of the Harmon-less Season 4, which basically everyone has wiped from memory), the show somehow managed to remain at the top of its quirky game, despite all the drama. Even after its transfer to Yahoo!, the series consistently pushed back against traditional industry standards – which is exactly why fans love it so much. And Community's story still isn't over yet. Talk of a movie is still circulating, although it remains to be seen whether that will ever come to fruition.
6. The Mighty Boosh
Named after co-creator Michael Fielding's puffy 'do, this sitcom mashes together everything you could possibly want, from comedy to music to animation and of course, a slew of hilariously fantastical characters. Channeling the spirit of Monty Python, comedians Noel Fielding and Julian Barratt somehow managed to create what looks like a weird, outlandish kids show but is also packed with smart pop culture references and witty dialogue. Over the course of three seasons, the duo dives headfirst into various wacky adventures, from boxing with a kangaroo to facing off with scary but comical villains (including a pair of doppelgangers who steal their style). It's all good stuff, but what holds it together is the odd couple dynamic between the two leads who, when joining forces, make for one hell of a magical show.
7. Sports Night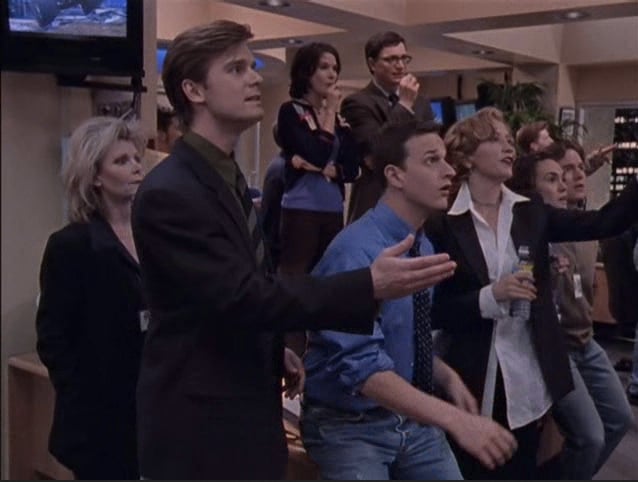 The ABC show only ran for two seasons from 1998 to 2000, but it's still a cult favorite, especially among sports fanatics. The series gave a behind the scenes look at a TV show staffed by a dysfunctional workplace family and the team behind it was a truly notable one. Penned by Aaron Sorkin, the show was an early example of the vivid Sorkin-esque writing that we've now come to know through other TV titles like The West Wing and The Newsroom. It also featured some noteworthy names in front of the camera; stars Felicity Huffman and Peter Krause both delivered breakout performances in the sitcom.
8. Pushing Daisies
The fantasy comedy drama, which ran on ABC for two seasons from 2007 to 2009, stars Lee Pace as Ned, a pie-maker with the ability to bring dead things back to life with his touch. The show was known for its unusual visual style, quirky characters, and fast-paced dialogue (which was full of alliteration and near-duplicate names). Its originality not only drew the attention of critics (the show won 18 awards through its two-season run, including seven Primetime Emmy Awards), but also helped it cultivate a hugely loyal fanbase. Case in point? In 2015, Pushing Daisies was voted first in Esquire‍ '​s "TV Reboot Tournament" that asked fans to vote for the show they would most like to see return to television.
9. Mystery Science Theater 3000
In some ways, MST3K basically predicted the root of entertainment culture today. The show, in which a human and two robots watched B-movies and made fun of them the whole time, essentially captured what we all do now all the time via social media: mercilessly mock horrible TV and movies. Plus, the fact that it was very obviously made on a ridiculously low budget somehow only adds to its appeal. The show ran for 11 years on three different channels (Minneopolis's KTMA, Comedy Central, and Sci-Fi) before getting officially cancelled in 1999. However, it appears that fans will soon be able to enjoy new episodes of this cult comedy show. After a successful crowdfunding campaign through Kickstarter, creator Joel Hodgson announced that MST3K will shoot 14 new episodes this year, including a new holiday special.
10. Police Squad
The 1982 ABC show, which followed master cop Frank Drebin (Leslie Nielsen) as he keeps the city safe in the most bizarre fashion possible, only lasted six episodes before getting abruptly canceled. Most other series would've been promptly forgotten about, but six episodes was all Police Squad needed to make an impression. The cop show parody's brand of slapstick humor was ahead of its time and will have you laughing even today. And that modern sense of humor extended to the opening credits, which satirized traditional opening sequences of crime dramas by introducing a special guest star who was introduced and then immediately murdered during the credits.
More from Entertainment Cheat Sheet:
Want more great content like this? Sign up here to receive the best of Cheat Sheet delivered daily. No spam; just tailored content straight to your inbox.