The 10 Greatest Rappers of All Time
These 10 great rappers each represent the distinct fusion of voice, storytelling ability, creativity, and general influence through the microphone. Rap remains controversial as it's often misunderstood by outsiders, mocked by the masses as a lesser art form. For his part, critic Bill O'Reilly has often blasted rap as the mouthpiece of a violent and misogynistic "street" culture.
Ironically, O'Reilly may find himself largely in agreement with rapper Notorious B.I.G., who once riffed, "The street is a short stop. Either you're slinging crack rock, or you got a wicked jump shot." Yes, the rap game began as a proverbial sanctuary for the inner city. Today, however, rap is blared from the loudspeakers out in rural Minnesota to the raging nightclubs of Ibiza, and everywhere in between. On the other end of the spectrum, fans of "real hip hop" have been known to blast music executives for their proclivity to put out radio-friendly hits that are rather light on lyricism and heavy on bass. A May 2014 Forbes piece praising Iggy Azalea for running hip hop did set off a firestorm of debate within many industry circles; mainstream popularity does not always translate into masterful technique as an artist.
10. GZA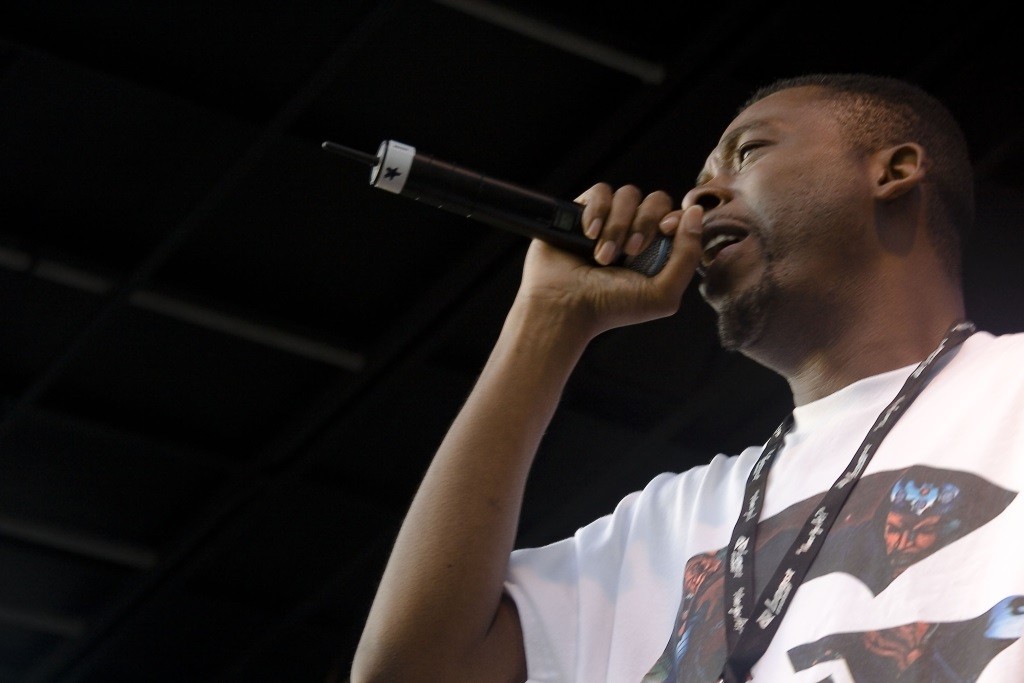 Classic Albums: Enter the WuTang: 36 Chambers / Liquid Swords
Gary Grice, aka GZA, aka The Genius, has made it onto this list as the primary representative for the Wu Tang Clan. For hip-hop, The Wu is comparable to the Kennedy dynasty. The group also went on to spin off a plethora of acts and affiliates, which include Killarmy and Wu Syndicate. The Wu, of course, always felt greater than the sum of its respective parts. These charismatic New York rappers began to captivate a worldwide audience, after the 1993 release of their "Enter the Wu Tang: 36 Chambers" debut LP.
For the Wu, GZA added the best lyrical dexterity to a group that included Method Man's Hollywood appeal, Ghostface Killah's abstract style, Raekwon's hustle, RZA's production, and the late ODB's outrageous griminess. Method Man proclaimed, "we form like Voltron and GZA is the head." The GZA's delivery was smooth, yet authoritative, as he often dismissed the typical rap storylines of nightclubs, provocative women, and tough-talk gun-play in favor of science and wide-ranging philosophies.
As a solo artist, Liquid Swords was the classic album that crystallized GZA's distinctive technique. This masterpiece was devoid of skits and prominently featured the basic, dark themes of many genuine RZA productions.
9. Andre 3000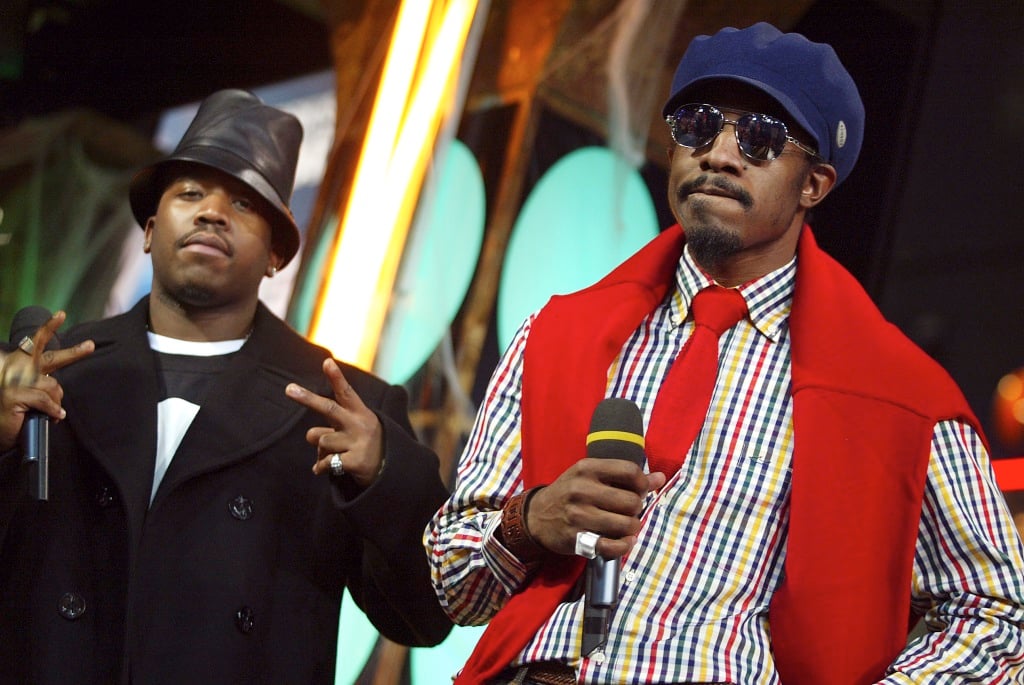 Classic Album: OutKast's ATLiens
Andre Benjamin (aka Andre 3000), along with OutKast partner Big Boi, helped to redefine the Atlanta scene away from bass and party music and toward intricate storylines featuring a Southern drawl. For his part, Andre 3000 transformed from a skinny, young bowl-cut emcee out of Southwest Atlanta waxing poetic over a "Player's Ball" of classic cars, cash, and women into a global celebrity and fashion-forward icon.
As a rapper, Andre 3000 has experimented with lyrics and background melodies ranging between the player lifestyle, jazz, rhythm and blues, and even rock. Between 2002 and 2004, Andre 3000, Big Boi, and OutKast took home a total of six Grammy awards: Best rap performance by a duo or group, album of the year, and best rap album for their collaborative efforts on Stankonia and Speakerboxxx / The Love Below. From here, Andre Benjamin was able to leverage his mainstream appeal to star as an actor in several TV shows and movies, which have included Be Cool, Idlewild, The Shield, and the lead role in Jim [Hendrix]: All is By My Side.
As a solo artist, Andre 3000 will always be recognized for his calm and somewhat lazy vocal inflection that serve as the perfect contrast to oftentimes biting social commentary.
8. AZ
Classic Album: Doe or Die
The legacy of Anthony Cruz, or AZ, was somewhat overshadowed beneath the star power of close ally Nas. Out of Brooklyn, AZ is arguably the most underrated rapper to grace the microphone. He's notable for his relatively high-pitched delivery and aggressive lyrics that jammed multiple rhymes into each bar. AZ built his character up as somewhat of an unwitting gangster, who embraced a life of crime largely out of necessity, instead of out of calculated malice. As such, AZ fit the ongoing Robin Hood narrative that has permeated rap.
Rap fans were first introduced to AZ as a guest artist that ripped through tracks on Nas's 1994 Illmatic classic. He then went on to release his solo Doe or Die album, which throttled listeners with a dangerously callous outlook toward American Life.
7. Snoop Dogg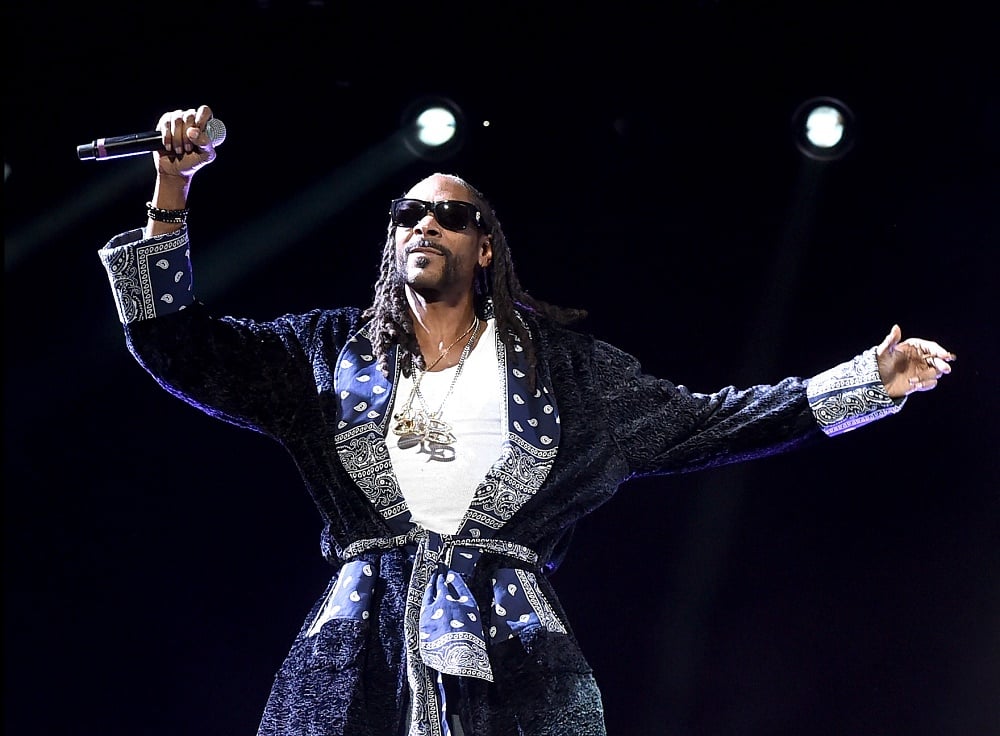 Classic Album: Doggystyle
Out of Long Beach, Calif., Snoop Dogg introduced himself to the entertainment world while trading verses and barbs with Dr. Dre on the Deep Cover movie soundtrack. From there, Snoop starred as a talented protégé, who was featured heavily throughout Dr. Dre's classic album, Chronic. In 1993, Snoop Dogg was to debut as a solo artist with his own critically acclaimed Doggystyle LP.
Snoop's laid back, smooth "California cool" voice inflection delivered the perfect contrast juxtaposed to the blaring, head-banging signature Dr. Dre production. Snoop Dogg will forever be immortalized as the leader of the G-Funk Era, which fused modern hip hop with 1970s soul music. As he matured, Snoop moved on to popular music and achieved unparalleled success, receiving six Grammy award nominations between 2004 and 2013, according to IMDB.
6. Scarface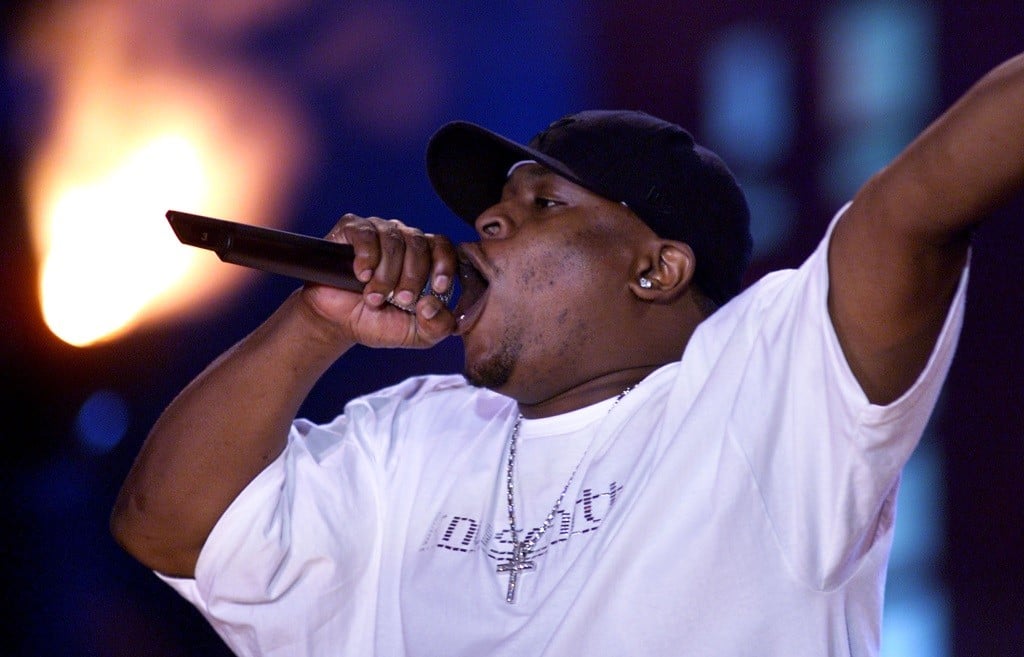 Classic Albums: The Diary, My Homies, and Untouchables
Scarface legitimized Southern rap as the lead member of his Geto Boys group. His subject matter was typically dark yet authentic. For the past 20 years, a growling Scarface has grappled with murder, court cases, hustling, total loss, and humiliating deception throughout his storytelling career.
If anything, his brazen refusal to submit and change his art according to the whims of industry execs preserved his street cred. Scarface went on to collaborate with the likes of Nas, Tupac, UGK, Jay-Z, Ice Cube, Too Short, and Dr. Dre, who all sought the hardcore seal of approval from this Texas rapper.
5. Nas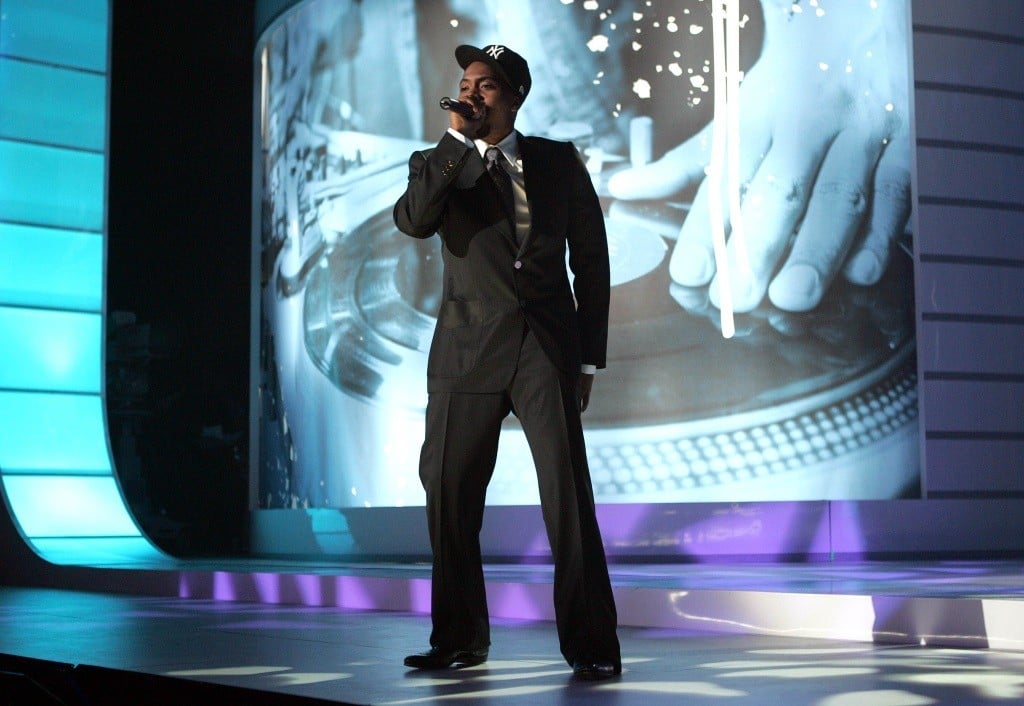 Classic Album: Illmatic
In 1994, "Nasty" Nas exploded onto the scene with Illmatic, which may arguably go down as the greatest hip hop album of all time. At the age of 19, Nasir Jones had put out a compact, 10-song banger of fierce beats, gritty storytelling, sharp punch lines, and absolute raging fire on the microphone. From there, the young emcee was poised to battle Notorious B.I.G. and Jay-Z for the coveted King of New York crown for years to come.
Over the years Nasty Nas went through stages of evolution, turning into the relatively smooth Nas Escobar, before attempting to ride off into the sunset as a sagely and self-righteous Nastradamus and God's Son. Competing rappers took note of Nas's struggles with navigating commercialism, street cred, financial struggles, and a brutal divorce to entertainer Kelis. This led to some antagonism toward Nas, including some hate coming from Jay-Z, which brought Nas back into full stride. He declared himself the King of New York, and the only true remaining rival to Tupac and Biggie Smalls.
4. Jay-Z
Classic Album: Reasonable Doubt
Jay-Z emerged as that rare personality that has successfully melded street cred, popular mass appeal, swagger, and the classic Horatio Alger rags-to-riches storyline. As a rapper, Jay-Z may be most notable for his smooth delivery and authoritative voice that commands listeners to dance. In addition to Nas, rappers 50-Cent, Camron, Jim Jones, and Prodigy have resurrected their careers simply through challenging Jay-Z. For his part, in this game of tough talk, Jay-Z has already taken home an unprecedented 19 Grammy awards, according to Grammy.com.
The self-proclaimed "Michael Jordan of rap" has spit bars for the projects, the dance floor, and the haughty intellectual. A recent Forbes Celebrity 100 list claimed that Jay-Z had already earned $60 million by June 2014. These earnings were largely the result of a far-flung empire that includes sold-out concerts, 40/40 clubs, and Def Jam executive compensation.
3. Notorious B.I.G.
Classic Album: Ready to Die
Notorious B.I.G. built his legend upon the strength of freestyle battles throughout the Brooklyn borough. Of Jamaican descent, B.I.G.'s booming voice and hint of patois dominated the streets, recording studios, and dancehall clubs. B.I.G. described himself as "Heart throb never. Black, and ugly as ever." Still, his alliance with Sean "Puff Daddy" Combs helped to create a flamboyant fat man who maintained a penchant for beautiful women, fancy clothes, fine dining, and stately mansions. Taken together, Combs and Smalls emerged as the ultimate answer to West Coast record label Death Row. The rivalry escalated with the still-unsolved shooting and robbery of Tupac Shakur in the hallways of a Midtown Manhattan recording studio, where the East Coast Bad Boy entourage was also present.
The East Coast – West Coast rivalry set off a chain of events that led to Biggie Smalls's murder in 1997, when he was gunned down outside of an L.A. nightclub. Many industry insiders have speculated that this hit was in retaliation for the 1994 murder of Tupac Shakur.
2. Tupac Shakur
Classic Album: All Eyez on Me
Tupac and his Me Against the World mentality often bordered upon sheer lunacy. He made open calls to violence against East Coast rappers, disloyal acquaintances, corrupt politicians, and even scandalous women. In contrast to his tough talk, however, were happy-go-lucky dance mixes, love poetry, spiritual leadership, and an ode to "Dear Mamma."
As a self-proclaimed "boss-player," Tupac was arguably the most complex persona to ever approach the microphone. Was Pac the kindred soul sabotaged by the fast living of stardom — or was he a true egomaniacal monster who leveraged his celebrity platform to toss breadcrumbs at the little people? We can only speculate that Tupac was somewhat of a chameleon who transitioned through various roles according to his particular audience.
1. Rakim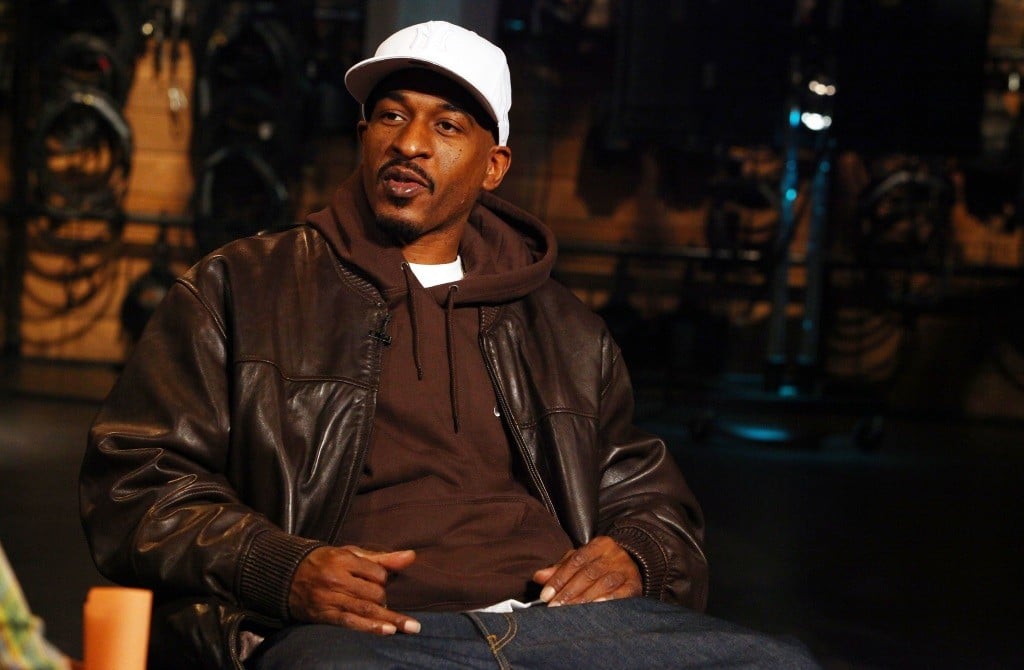 Classic Album: Paid in Full
Rakim is the father of modern day rap. A beaming Ghostface Killah of Wu Tang Clan once proclaimed, "Rakim is the only god. He taught me how to rock this." Rakim's calm delivery effortlessly carries listeners through his own personal journey of triumph, money making, and the fallibility of mankind. The intense cutting, production, and scratching skills of partner Eric B. served as the perfect contrast to Rakim's graceful wordplay.
As a rather precocious youth, Rakim's subject matter was steeped with high-minded braggadocio, existential philosophies, and spirituality. To this day, Eric B. and Rakim's Paid in Full and 1988 follow-up album Follow the Leader are still considered masterpieces. It was then that a young Eric B. and Rakim first began to combine jazz syncopation with verbal artistry, inspiring future rappers' musical aesthetics.
Check out The Cheat Sheet on Facebook!