10 Original Shows Premiering on Amazon, Hulu, and Netflix This Summer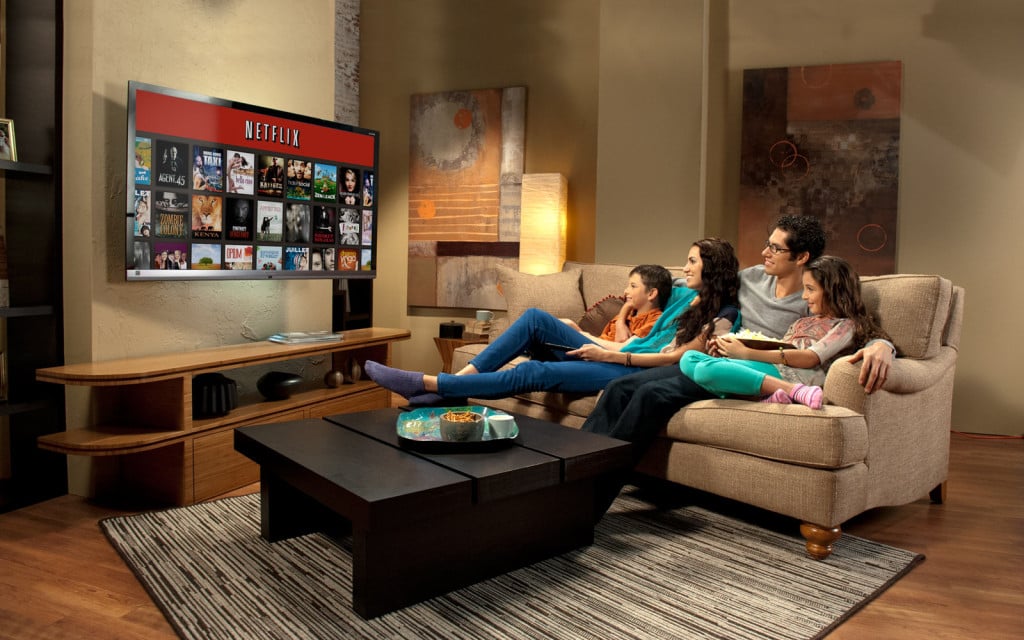 There's no doubt about it. Amazon Prime, Hulu and Netflix are definitely changing the way people watch TV. The three media companies are continuing to make a push for original content, causing viewers to question their cable subscriptions. This summer is no exception. Whether it's an original show headed into a second or third season or one that's preparing for its big debut, one thing's for sure – there will be no shortage of original content this summer. So cancel your summer plans, and prepare to spend a lot of time watching TV. Here's what you can expect to see this summer.
Amazon Prime
While Amazon has several new shows that have been given the green light for production – The After, Bosch, Mozart in the Jungle and Transparent – those are all slated to launch in late 2014 or early 2015, per Variety. But, parents may be interested to know that Amazon is launching two new shows this summer that are directed toward kids.
1. Creative Galaxy
On June 27, Creative Galaxy, which comes from Blue's Clues creator Angela Santomero, will focus on exploration, creative thinking, arts, crafts, music and dance, writes WebProNews. The show, aimed at preschool-aged children, involves little alien artists who travel to different, colorful planets to explore and discover.
2. Annedroids
This show, coming to you July 5, is geared toward four to seven year olds, and is a live-action series that features a young, female science genius named Anne, says WebProNews. Also starring kid assistants Nick and Shania, along with Anne's android creations, the group performs experiments in Anne's junkyard laboratory, per IMDb. Anne's love for experimenting can often create unforeseen complications and misadventures.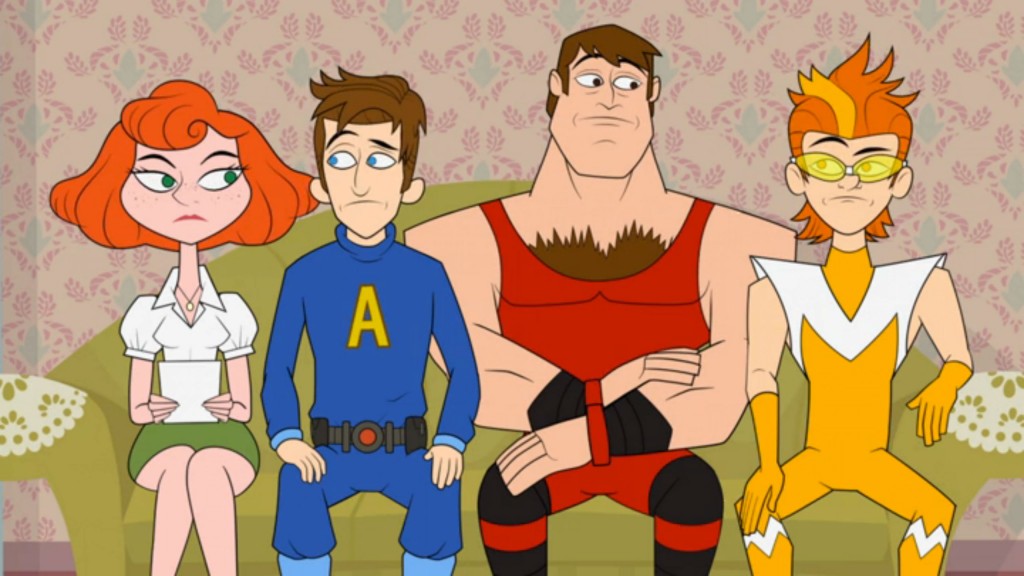 Hulu
3. The Awesomes
Season two of this Hulu original premieres Aug. 4. The Awesomes is an animated show for adults that combines comic book storytelling with one-of-a-kind comedy. It's a story about the greatest superhero team in history (you guessed it, The Awesomes) and what happens when two of its most powerful members leave. What can you expect for season two? New super villains and superheroes, new challenges, and an unexpected love triangle. The show was co-created by former Saturday Night Live member Seth Meyers and Late Night producer Mike Shoemaker. For its second season, you can expect to hear some familiar voices, including the likes of Amy Poehler, Will Forte, Maya Rudolph, and Kate McKinnon.
4. East Los High
Returning for its second season is East Los High, the breakthrough drama that delves into romance, sex, dancing and mystery. Premiering July 9, this 12-episode season will take a look at Ceci (Danielle Vega), who returns to coach the Bomb Squad, but struggles to take the dance team to the state championship. As a single mom, Ceci is also facing some new challenges, including a new boyfriend who isn't quite what he seems. "The show has this cool, contemporary feel, and feels like East Los Angeles," Charlotte Koh, head of development for Hulu Originals, said in an interview with the Los Angeles Times. "The show will explore new issues this season — domestic abuse, coming out as gay in high school and bullying."
5. The Hotwives of Orlando
The season premiere of The Hotwives of Orlando is July 15. What can you expect? A hilarious parody of Bravo's The Housewives franchise, per Variety. This show will take you into the world of six Orlando housewives, who fight over everything except shoes, plastic surgery and spending money. The Hotwives of Orlando stars Casey Wilson (Happy Endings), Angela Kinsey (The Office), Kristen Schaal (Flight of the Conchords), Tymberlee Hill (Drunk History), Danielle Schneider (Upright Citizens Brigade), and Andrea Savage (Step Brothers). "When we found out that shows like The Real Housewives and Basketball Wives weren't actually parodies, we figured we needed to get on it ASAP," said exec producers Jonathan Stern and Paul Scheer to Variety.
6. Moody Family 
Here comes the second season of Australia's most dysfunctional family, set to debut in June, per the Los Angeles Times. Season one featured A Moody Christmas, which was structured around six years of holiday visits involving a youngest son flying to see his family. "Over the course of a year, Moody Family captures a snapshot as the Moody's come together in spite of each other, between tangled love affairs, a divorce and a new romance," per Hulu. The show stars Patrick Brammall (The Strange Calls), Jane Harber (The Secret Life of Us), Tina Bursill (Offspring) and Darren Gilshenan (Top of the Lake).
7. Rev.
Season three of Rev. will be six episodes and debut this summer, although an exact date hasn't been set yet. This British comedy series follows the daily frustrations and moral conflicts that pop up for Rev. Adam Smallbone, an inner city vicar, played by co-creator Tom Hollander (Pirates of the Caribbean). For those of you just jumping into the show, the series centers around Smallbone, an Anglican priest from Sussex, who has been given a sparsely attended London church, per the New York Times. During season three, Smallbone and his wife Alex (Olivia Colman) try to adjust to life as new parents at St. Saviour's. Expect to see both new and returning characters in the parish, including Hugh Bonneville (Downton Abbey) and Joanna Scanlan (The Thick of It).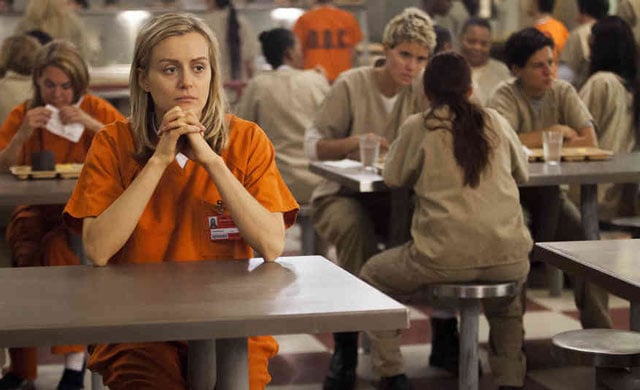 Netflix
8. BoJack Horseman
A Tale of Fear, Loathing and Animals: Set to debut this August, BoJack Horseman is an animated show for adults, similar to something you might watch on Adult Swim, according to Metacritic. Illustrated by cartoonist Lisa Hanawalt, the twelve-episode series will follow the life of a horse, who also happens to be a washed-up sitcom star. You'll hear some familiar voices throughout the show, including Will Arnett, Aaron Paul and Amy Sedaris, plus guests Paul F. Tompkins, Alison Brie, Olivia Wilde and Anjelica Huston.
9. Hemlock Grove
"The series, which was not particularly well received by critics, apparently had a sizable enough audience to justify a second season, although with three fewer episodes. Executive Producer Eli Roth has stated that the first season was just a warm-up, so expect at least an uptick in the action," writes UpRoxx. For those unfamiliar with the horror show, it centers around the discovery of a teenage girl's mangled body outside of a Pennsylvania steel town. As the manhunt for the killer continues, suspicions and accusations rise, even when the evidence begins to reveal that the suspect may not even be human. You can expect to see a few new faces this season, which debuts July 11, including Madeline Brewer (Orange is the New Black), Madeleine Martin (Californication) and  JC MacKenzie. 
10. Orange is the New Black
Returning for its sophomore season on June 6, this prison drama/comedy will continue to star Taylor Schilling's Piper. But, you may also see some of the other part-time cast members play a bigger role this season. According to Metacritic, Taryn Manning (Pennsatucky), Uzo Aduba (Crazy Eyes), and Selenis Leyva (who plays Gloria Mendoza) all have regular cast member status this year. You'll also see a few newcomers, including Lori Petty and Lorraine Toussaint. The good news keeps getting better for Orange fans – it's already been renewed for its third season, Metacritic writes.
More From Wall St. Cheat Sheet: