10 'Star Wars' Gifts That Are Strong With the Force
If you find yourself doing some Christmas shopping for a Star Wars fan, you'll quickly find that it can be a daunting process. Ever since Star Wars: A New Hope debuted in 1977, the series has been remarkably successful in being a merchandising titan — and it's one of the biggest reasons that George Lucas' foresight to retain merchandising rights to Star Wars remains one of the greatest, if not the greatest, Hollywood contract decisions of all-time.
So, with so many options to make, where does one start when looking for gifts? Here's a list of ten items that will give you a good starting point when searching for the perfect Star Wars gift.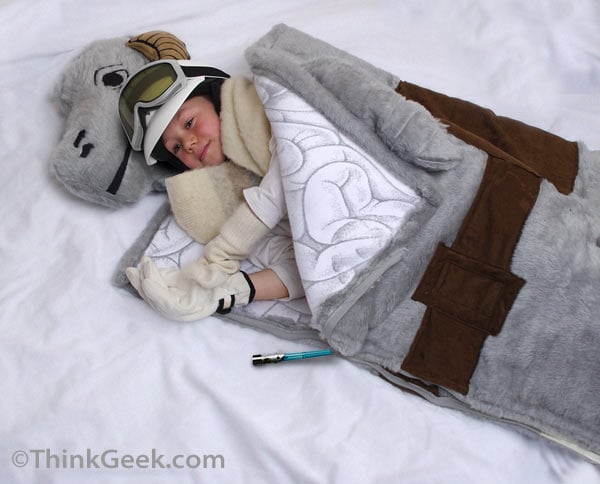 1. Star Wars Tauntaun Sleeping Bag
The Star Wars Tauntaun Sleeping Bag is perfect for all those Star Wars: The Empire Strikes Back fans who couldn't help but imagine how comfy it would be to sleep inside a tauntaun carcass. With a one-size-fits-all that can fit children and adults, the Tauntaun Sleeping Bag features an embroidered tauntaun head pillow, printed intestine patterns on the inside of the bag, and is fully machine washable. Luckily, you won't have to worry about the smell.
You can find the Star Wars Tauntaun Sleeping Bag at ThinkGeek for $149.99.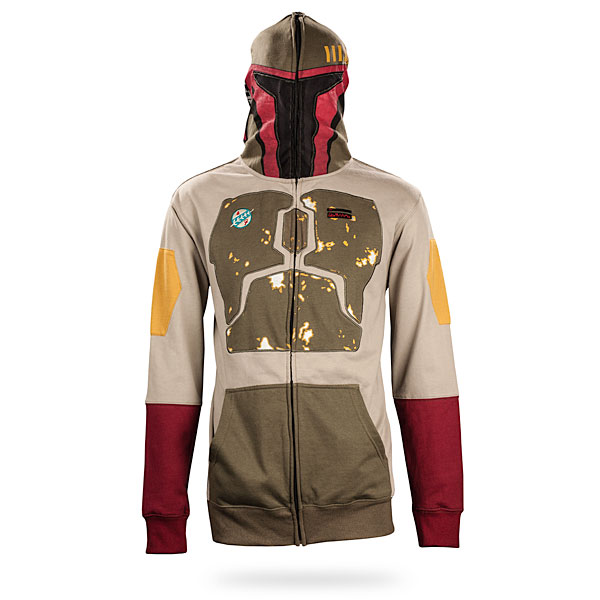 2. Boba Fett Hoodie
This Boba Fett Hoodie from ThinkGeek is perfect for fans of the notorious bounty hunter with a penchant for disintegrations. Featuring embroidered details and a partially mesh hood that allows a wearer to see out the "helmet," fans of the character will get a huge kick out of the 60 percent cotton, 40 percent polyester full-zip hooded sweatshirt.
The Boba Fett Hoodie retails for $59.99 on ThinkGeek.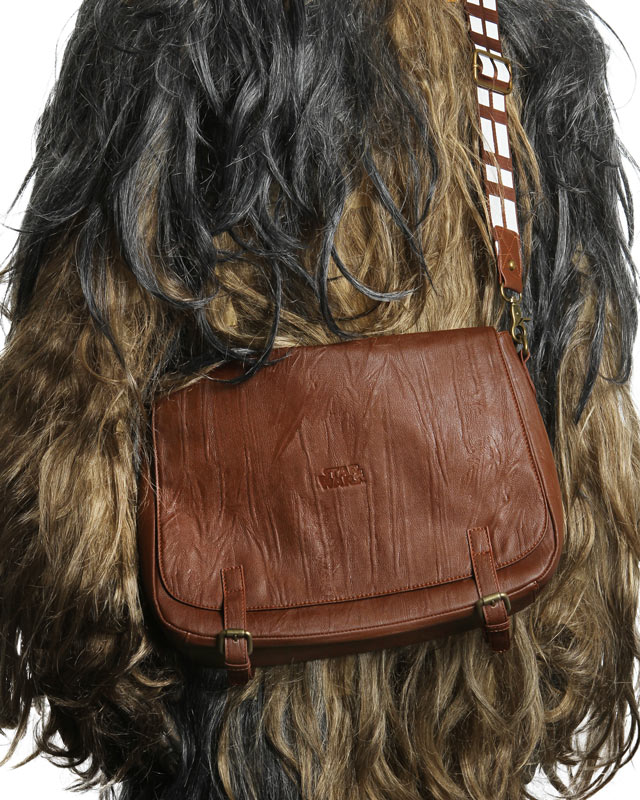 3. Star Wars Chewbacca Messenger Bag
Another entry from ThinkGeek, the Star Wars Chewbacca Messenger Bag is a perfect solution for a gift that's both unique and functional. Described by ThinkGeek as an "homage to the most manly man purse in the galaxy," the Chewbacca Messenger Bag is sure to please fans of everyone's favorite Wookiee.
The Star Wars Chewbacca Messenger Bag is currently available at 30 percent off at ThinkGeek for a total of $62.99.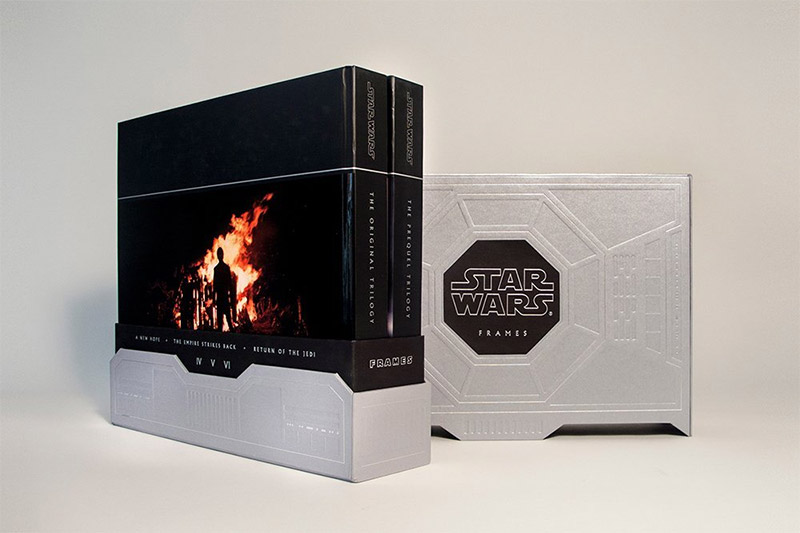 4. Star Wars: Frames
When it comes to Star Wars coffee table books, Star Wars: Frames is the biggest, baddest one in existence. After director George Lucas completed Star Wars Episode III: Revenge of the Sith, he decided to go back and isolate frames from the entire series for the purpose of studying them as works of cinematography and design. The final result is a two volume hardcover set that displays 1,416 images handpicked from over 1 million frames total. With a total of 736 pages and weighing a whopping 18.6 pounds, Star Wars: Frames is the ultimate gift for Star Wars fans.
Star Wars: Frames can be found for $93.00 on Amazon.com.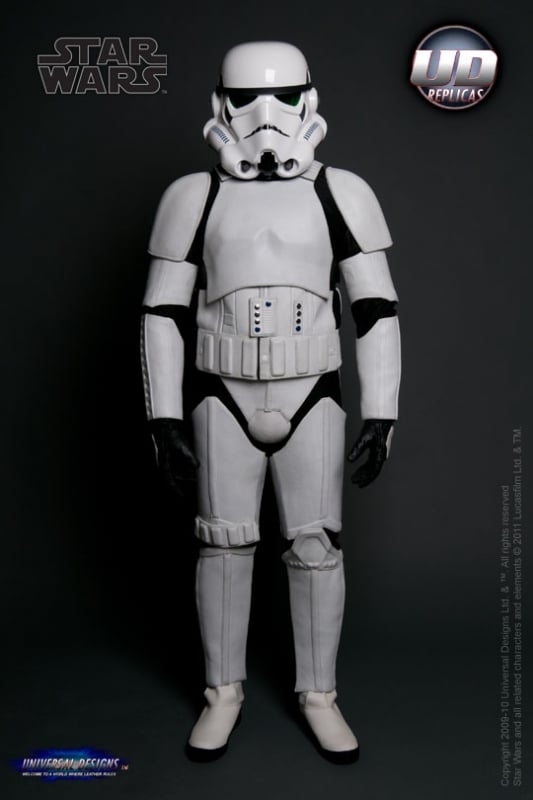 5. Stormtrooper Motorcycle Suit
The Stormtrooper Motorcycle Suit is not for the faint of heart. It's a full body, functional motorcycle outfit that includes a jacket, pants, gloves, and boots — and while these four segments can be purchased separately, would you really want to deny your loved one of the prospect of being decked out in a fully functional stormtrooper outfit?
It won't come cheap though. The full, four-piece Stormtrooper Motorcycle Suit costs $1,276 total and can be found at UD Replicas.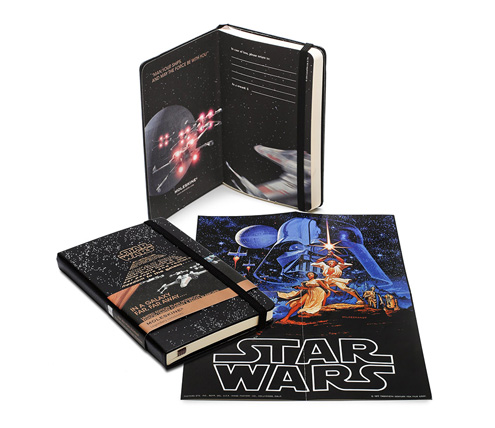 6. Star Wars Moleskine Planner
World renowned notebook creator Moleskine is currently selling limited edition Star Wars-themed notebooks and planners that are perfect for the person who wants the classically designed notebooks with a certain Star Wars edge.
The limited edition Star Wars notebooks and planners can be found on Moleskine's online shop and range from $14.95 to $19.95.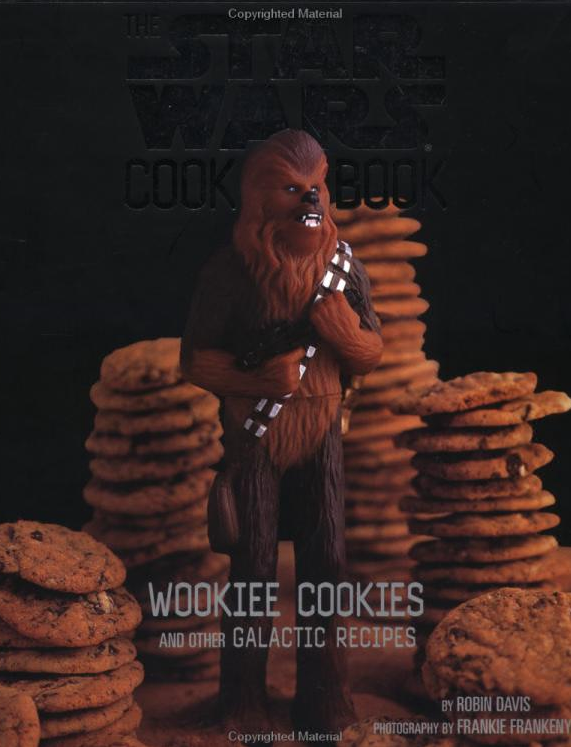 7. Wookie Cookies: A Star Wars Cookbook
One of the sillier entries in a list full of them, Wookie Cookies: A Star Wars Cookbook is great for younger or older chefs who want to give a Star Wars flair to their cooking. With recipes like "C-3PO Pancakes," "Tusken Raider Taters," and "Boba Fett-uccine," the cookbook also includes a collection of funny photos and tips that Star Wars fans will get a huge kick out of.
You can find the Wookie Cookies: A Star Wars Cookbook on Amazon for $14.74.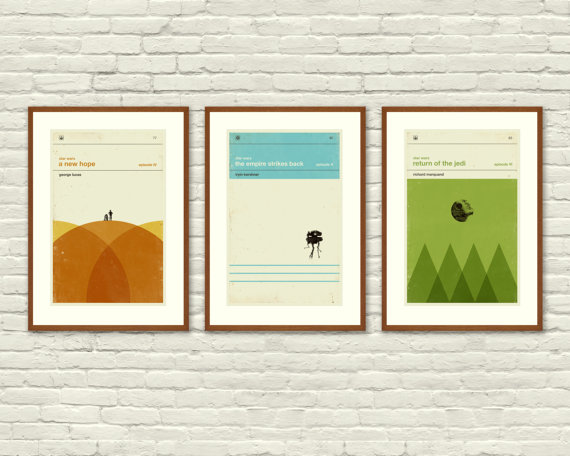 8. Star Wars Trilogy Minimalist Posters
Etsy is a great place to find unique Star Wars gift options, but the Star Wars Art Print Movie Poster Series, Mid-Century Modern Design from Concepción Studios is among the cooler options that can be found. This series of three minimalist, 12" x 18" art prints is a great option for the person that loves Star Wars but is also a fan of design.
The set of three posters can be had for $60.00 from Concepción Studios' page on Etsy. And don't hesitate to explore other options on the site.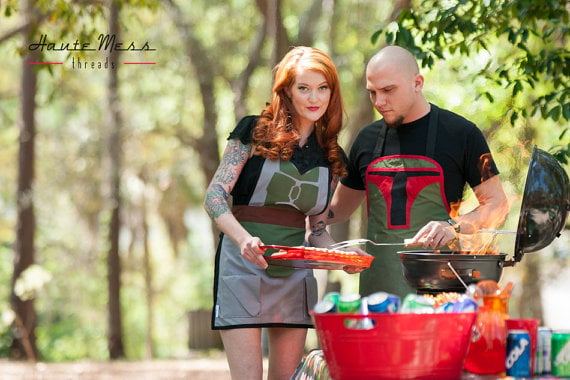 9. Star Wars "Kitchen Couture"
Another Etsy option, Haute Mess Threads provides tons of great options for the kitchen, but the coolest items in the store might be the Star Wars-themed aprons that include one with a Boba Fett-inspired design and another fashioned after R2-D2. You might also feel that Star Wars oven mitts or pot holders are in order.
You can purchase the Star Wars-themed aprons starting at $75.00.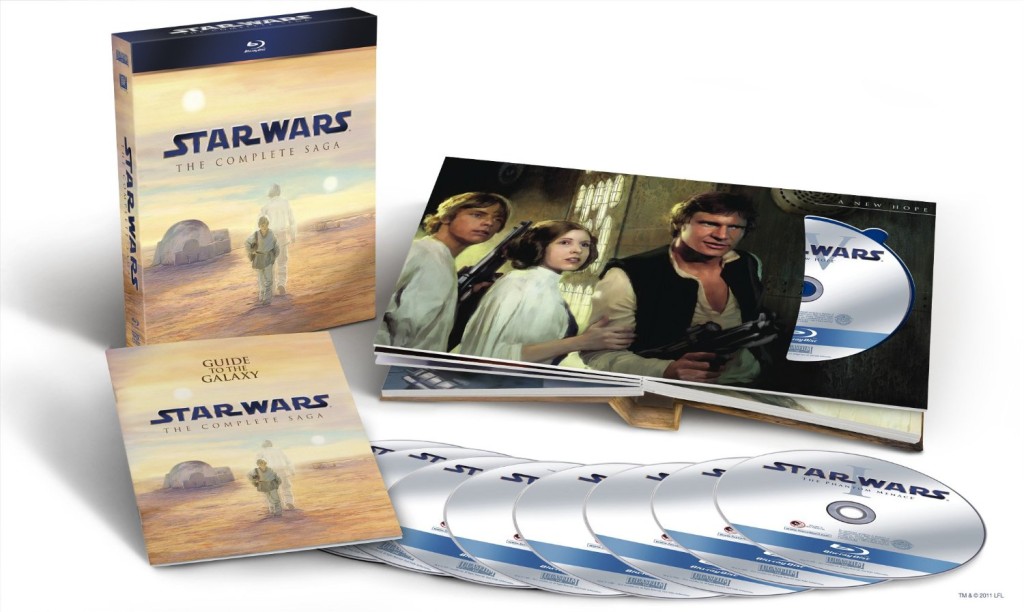 10. Star Wars: The Complete Saga Blu-Ray Set
Rounding out the list, we have the most basic addition to any Star Wars fan's collection: the Star Wars: The Complete Saga Blu-Ray Set. This collection includes a total of nine discs with all six films and a monstrous amount of special features. Sure, the original versions of episodes IV through VI are not included, which may disappoint some fans, but the opportunity to watch Star Wars at home in stunning 1080p should more than make up for it.
The Star Wars: The Complete Saga Blu-Ray Set can be found on Amazon for $74.96.
Don't Miss: 10 High-Profile Posthumous Movie Roles.