The 10 Highest-Grossing Marvel and DC Comic Book Movies
Fans of the superhero film genre have had a fair selection of costumed crime-fighters to pick from at movie theaters over the last few years. More than 15 Marvel Cinematic Universe films have been released, and Warner Bros., Fox, and Sony have also contributed several DC Comics, X-Men, and Spider-Man movies to the mix.
While the super-powered characters, action-packed storylines, and impressive special effects of these films keep the fans coming back for more, it's the hefty payout that ensures the studios will keep bringing superheroes to the silver screen. With the plethora of superhero-themed cinema coming our way over the next few years, we thought this would be the perfect time to take a look at some of the most successful films ever released in this genre. Here is a list of the top ten highest-grossing superhero movies according to total unadjusted domestic lifetime grosses provided by Box Office Mojo.
10. Spider-Man 2 (2004)
This successful follow-up to 2002's Spider-Man helped to ensure that the studio would bankroll another Sam Raimi-directed Spider-Man film in 2007. Spider-Man 2 brought in a total domestic lifetime gross of approximately $373.6 million, according to Box Office Mojo. The film currently has a 93% "Certified Fresh" rating from the critics on Rotten Tomatoes and an 81% audience rating, making it by far the most popular of the three Spider-Man films directed by Sam Raimi. Spider-Man 2 also won an Academy Award for Best Achievement in Visual Effects.
9. Guardians of the Galaxy Vol. 2 (2017)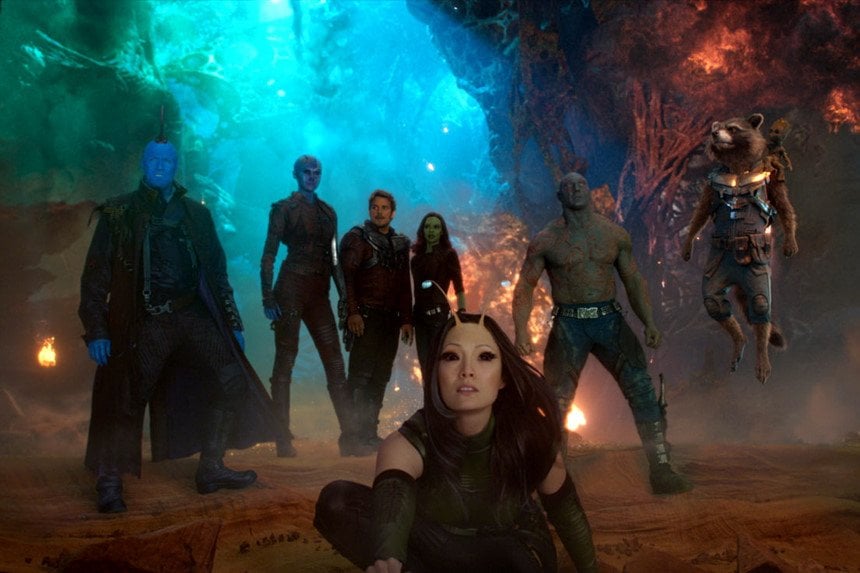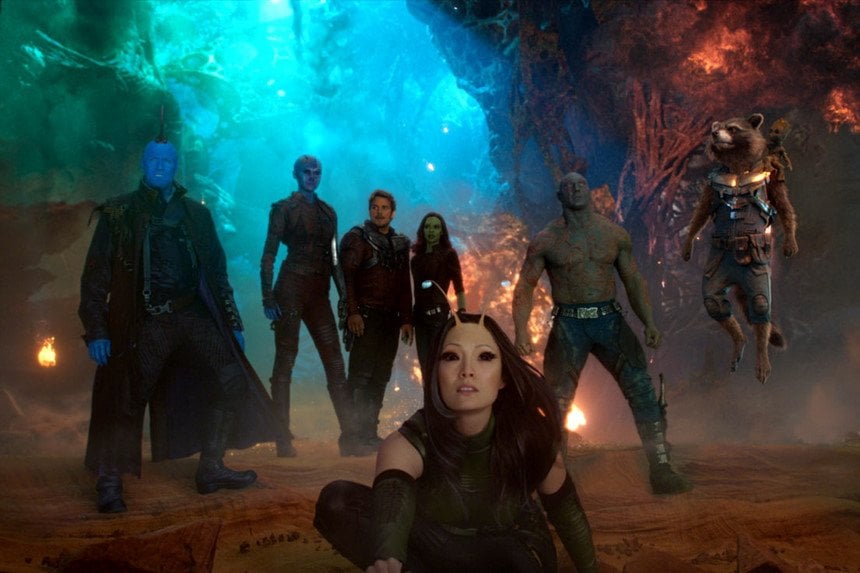 The sequel to the popular Marvel film Guardians of the Galaxy out-performed its predecessor, earning nearly $390 million at the box office, though it scored lower on Rotten Tomatoes. We'll see the Guardians in the upcoming Avengers: Infinity War, as well as in the eventual Vol. 3, which does not yet have a release date.
8. Spider-Man (2002)
This film started Sam Raimi's profitable Spider-Man trilogy of films in 2002. As noted by Box Office Mojo, Spider-Man achieved a total domestic lifetime gross of nearly $404 million, including an opening weekend take of almost $115 million. This highly successful film is also the oldest movie to make the top-ten list of highest-grossing superhero films.
7. Captain America: Civil War (2016)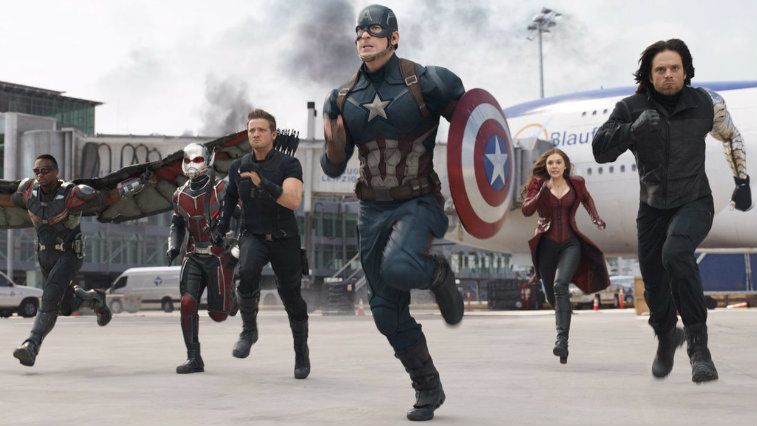 The highly anticipated third film in the Captain America trilogy made its way into theaters in 2016. Despite being more of an Avengers team-up than a solo flick, the movie did very well at the box office, earning almost $180 million during opening weekend alone. The film was the highest grossing of 2016 and paved the way for future MCU entries.
6. Iron Man 3 (2013)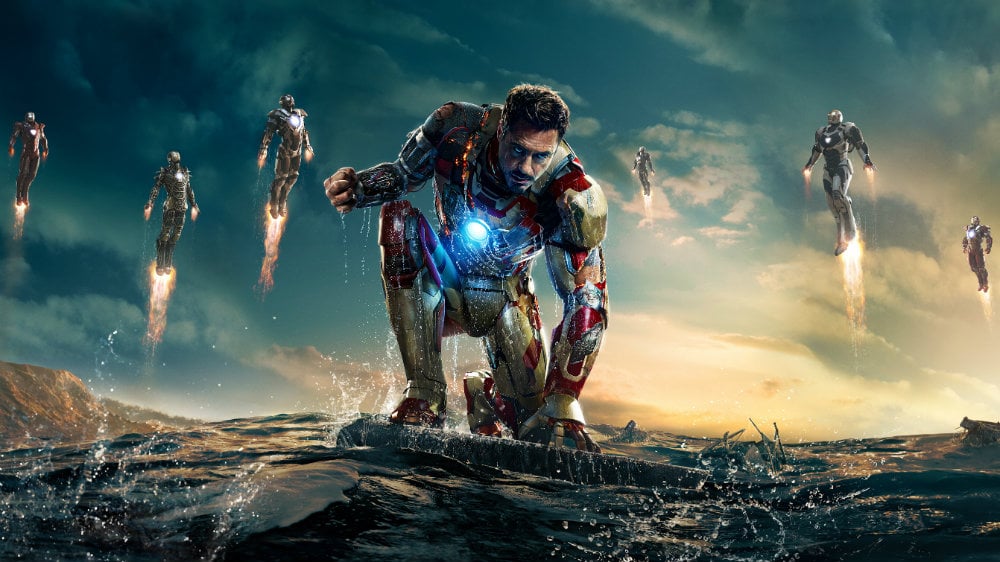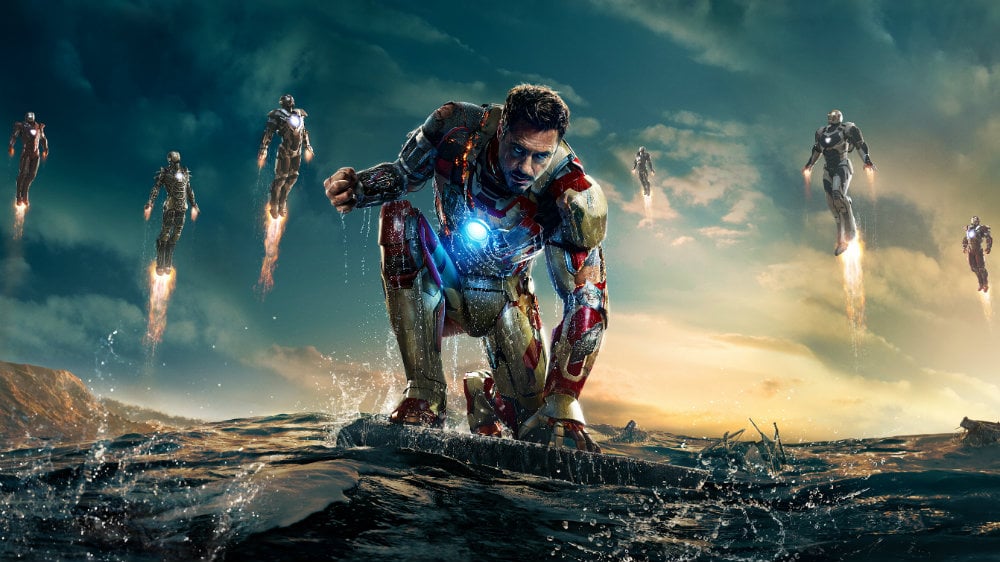 Although Robert Downey, Jr. and Gwyneth Paltrow reprised their roles as Tony Stark/Iron Man and Virginia "Pepper" Potts, respectively, Shane Black took over the director's chair from Jon Favreau for Iron Man 3. This blockbuster hit pulled in an impressive $409 million in total domestic lifetime gross, including over $174 million during its opening weekend, according to Box Office Mojo.
5. Wonder Woman (2017)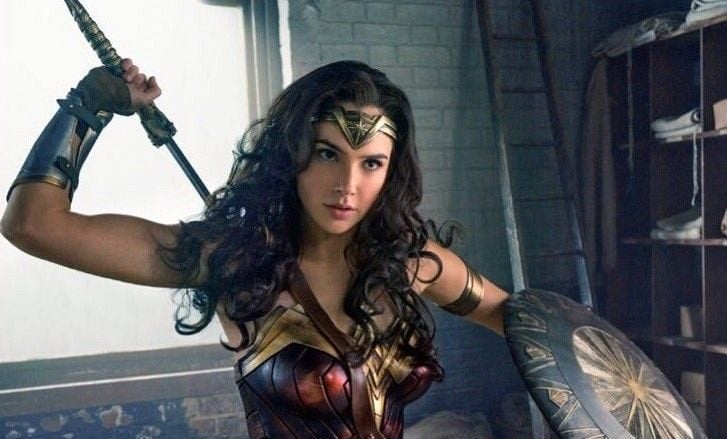 The first female-led solo film of the new era of superhero films came from DC, much to the surprise of many. Wonder Woman, starring Gal Gadot, quickly became the DCEU's most well-reviewed film to date, earning a 92% Rotten Tomatoes score and the distinction of being No. 1 on the site's list of the Best Superhero Movies of all Time. It also gave director Patty Jenkins the biggest domestic opening of all-time ($103.3 million) for a female director.
4. The Dark Knight Rises (2012)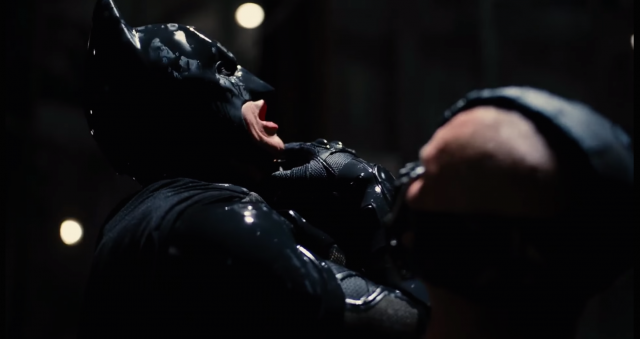 The final installment in director Christopher Nolan's critically-acclaimed Batman film trilogy takes the No. 4 spot on Box Office Mojo's highest grossing superhero film list. This star-studded film features Christian Bale as Batman, Anne Hathaway as Selina Kyle, Michael Caine as Alfred Pennyworth, and Gary Oldman as James Gordon. According to Box Office Mojo, The Dark Knight Rises pulled in a total domestic lifetime gross of $448 million.
3. Avengers: Age of Ultron (2015)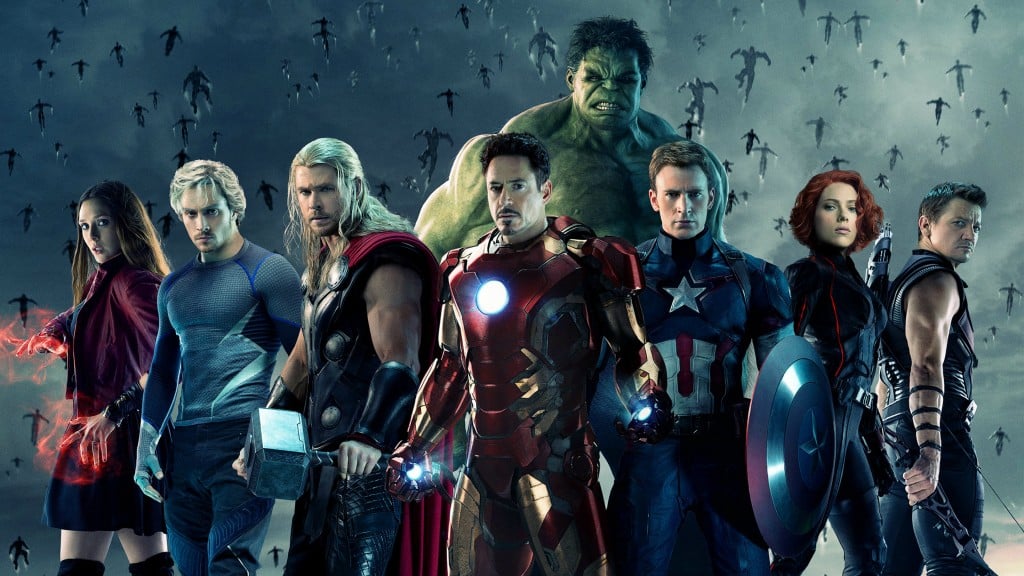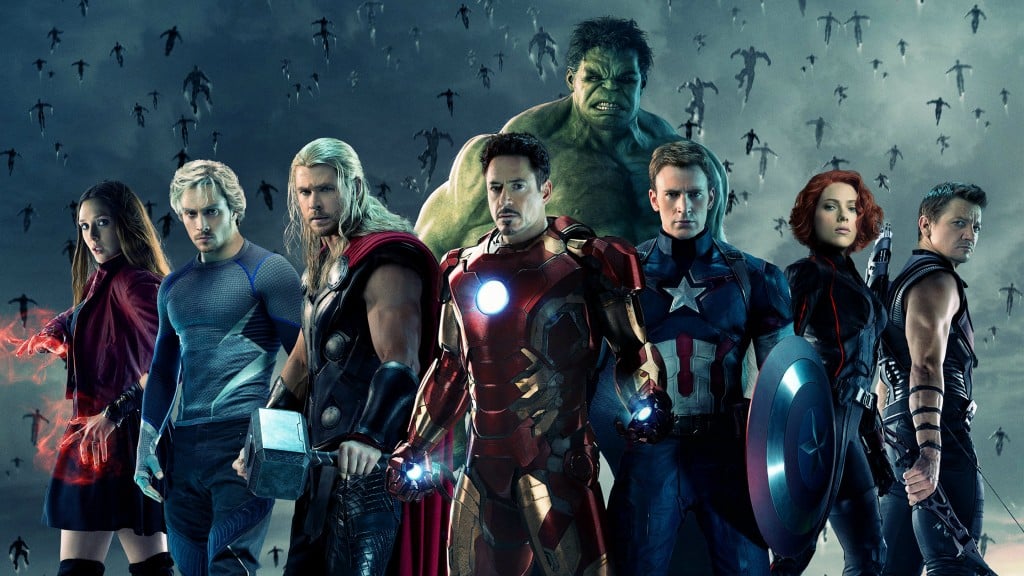 Earth's Mightiest Heroes return to take on a sentient robot gone rogue in this follow-up to 2012's The Avengers. This blockbuster hit has brought in $459 million in domestic total gross as August 2, 2015, according to Box Office Mojo. However, its foreign box office is twice as impressive at $941.5 million.
2. The Dark Knight (2008)
This sequel to 2005's Batman Begins was the most successful film in Christopher Nolan's Batman series. Heath Ledger's intense portrayal of the Joker was hailed by the critics and secured the film one of its two Academy Award wins. Besides Ledger's Best Supporting Actor Oscar, The Dark Knight was also awarded an Oscar for Best Achievement in Sound Editing. According to Box Office Mojo, the film has raked in almost $535 million in total domestic lifetime gross, while worldwide box office receipts have surpassed $1 billion. 
1. The Avengers (2012)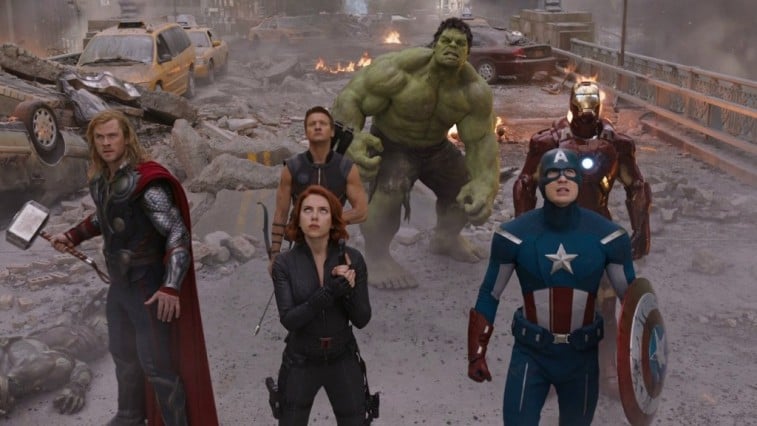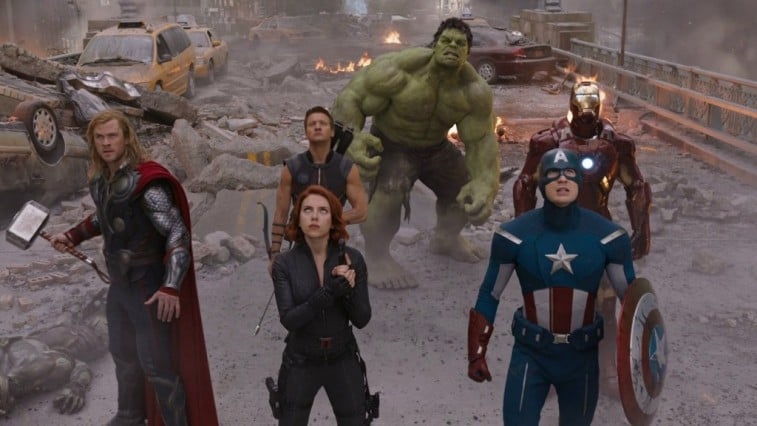 Not surprisingly, the No. 1 highest-grossing superhero film featured multiple superheroes who have also starred in their own movies. This star-packed ensemble superhero film included Robert Downey, Jr. as Iron Man, Chris Evans as Captain America, and Chris Hemsworth as Thor. All three actors have portrayed their respective superhero characters in various standalone movies. The film also introduced Mark Ruffalo as Dr. Bruce Banner/Hulk and brought back several recurring Marvel Universe characters such as Black Widow (Scarlett Johansson), S.H.I.E.L.D. agent Phil Coulson (Clark Gregg), S.H.I.E.L.D. director Nick Fury (Samuel L. Jackson), and Virginia "Pepper" Potts (Gwyneth Paltrow).
The Avengers was a blockbuster hit with a total domestic lifetime gross of over $623 million, including an opening weekend take of $207.4 million, according to Box Office Mojo. Not only does The Avengers top the list of highest-grossing superhero films, it also ranks fifth on the all-time highest unadjusted domestic lifetime gross chart among all films.
Additional reporting by Becca Bleznak.
Follow Nathanael on Twitter @ArnoldEtan.
Check out The Cheat Sheet on Facebook!