10 Things You Might Not Know About Iggy Azalea
Rapper Iggy Azalea seems to have come from nowhere, going from relative obscurity to having two singles in the top two spots on the Billboard Hot 100 before most of the world even knew her name and then going on to have massive success with her debut album The New Classic. "Fancy," featuring Charli XCX, and Ariana Grande's "Problem," on which Azalea has a verse, were two of the biggest songs of 2014. But it wasn't long before controversy and backlash began to catch up with Azalea, as many accused her of appropriating black culture to make money and creating very inauthentic music. This controversy recently came to the forefront at the 2015 Soul Train Awards, where Erykah Badu cracked a joke about Azalea's music being "definitely not rap."
Here's a list of things you might not know about the controversial Azalea. (Caution: The following article discusses a frank, outspoken rapper and contains some explicit content.)
1. She's Australian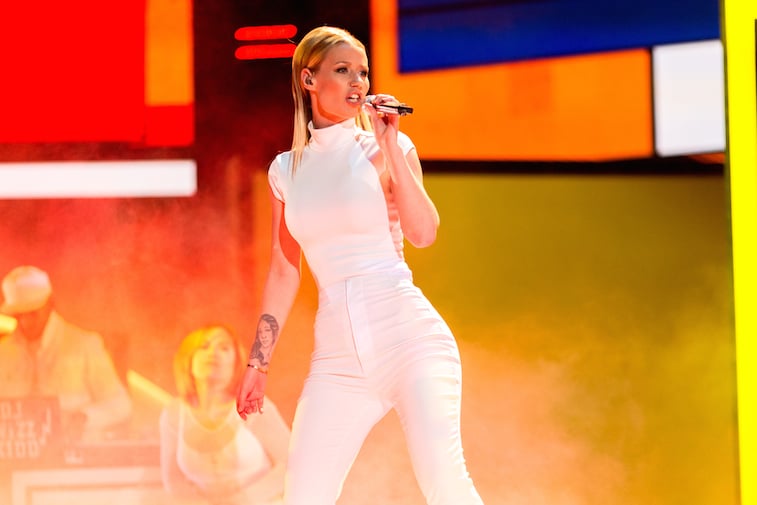 Iggy Azalea grew up in the small town of Mullumbimby, Australia, and speaks in an Aussie accent distinct from the Southern one in which she raps. She discovered hip-hop via the Internet in her early teens, being influenced by artists like Missy Elliot and Tupac, because there was no rap scene where she lived.
2. T.I. is her mentor
The rapper T.I. took Azalea under his wing and made her a part of his Grand Hustle crew. That relationship has not been without friction, but it has been highly beneficial for the young artist, over whom T.I. can be very protective. "I do take advice from T.I. … It sometimes gets frustrating to me … because people think that maybe he dictates my sound or how I make a song or what songs I do. And for any artist, that's frustrating. Yeah, T.I.'s the big homie and I really respect him, and if he gives me an opinion of course I'm going to listen to it," she said during a radio interview with The Breakfast Club.
3. She moved to the U.S. alone at age 16
As detailed in the song "Work," Azalea moved to the States by herself when she was just 16 to pursue her rap career, first landing in Miami, then traveling to Atlanta and Los Angeles. She spoke about the difficulties she faced as a teenager alone and as far from her family as physically possible in an interview with Chelsea Handler. "I felt like Florida was for me … I felt like that was the state that I should go to," she said. Having already dropped out of high school in Australia, she moved to the States and got her GED while supporting herself by cleaning houses. "I found a poo once, on a door mat," she said when asked about the grossest thing she'd ever come across while cleaning people's homes.
4. She shares a Billboard record with The Beatles
Last summer Azalea's first two charting singles, "Fancy" and "Problem," managed to land simultaneously in the No. 1 and No. 2 spots, respectively, on the Billboard Hot 100. That's a record that hasn't been accomplished since February 1964, when The Beatles performed on The Ed Sullivan Show, after which "I Want to Hold Your Hand" rose to No. 1 and "She Loves You" was No. 2. That's pretty much where the comparisons end for Azalea and the Beatles, but this is an impressive record for her to nab. The resulting headlines have exposed her name to many more people than would have heard of her otherwise, even with a No. 1 single.
5. "Pu$$y" launched her career
A music video set on the streets of South Central Los Angeles featuring a blonde white woman rapping about cunnilingus went viral in 2011. The video is explicit but funny, complete with kittens and dripping popsicles. The song shows off Azalea's Southern flow and is a refreshing boast about female pleasure, something too often overlooked in the hip-hop world. That video won her attention from "nearly every label," she told Billboard, as well as T.I. and Grand Hustle, and a contract with Wilhelmina Models.
6. A Twitter feud with another Azealia endangered her career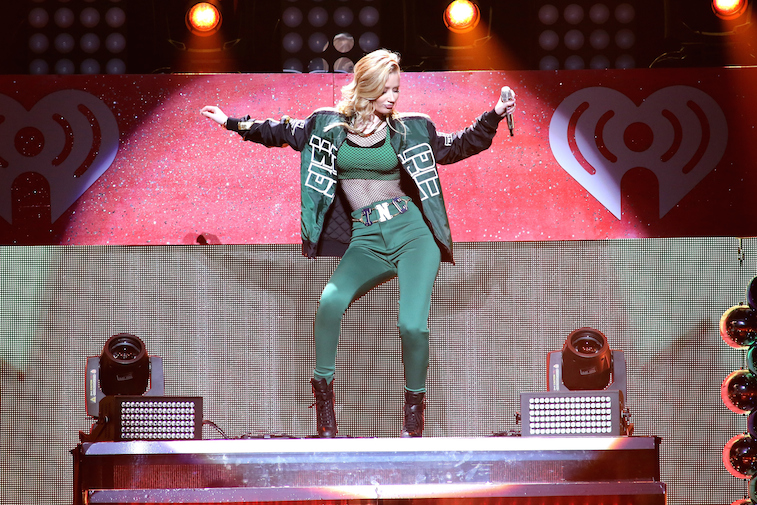 All the progress made by "Pu$$y" was thrown into uncertainty after a Twitter feud with Azealia Banks over a line in Azalea's song "D.R.U.G.S." that Banks felt had inappropriate racial overtones: "When the relay starts, I'm a runaway slave / Master." According to Billboard, Azalea went back and forth with Banks on Twitter and in the press over the lyric before reluctantly apologizing, after which Interscope declined to go through with signing her. "The media [said], 'Either you like Banks or Iggy,' so labels were like, 'There can only be one rapper with a vagina,'" Azalea said to Billboard of the feud's aftermath.
7. She was once violated at a gig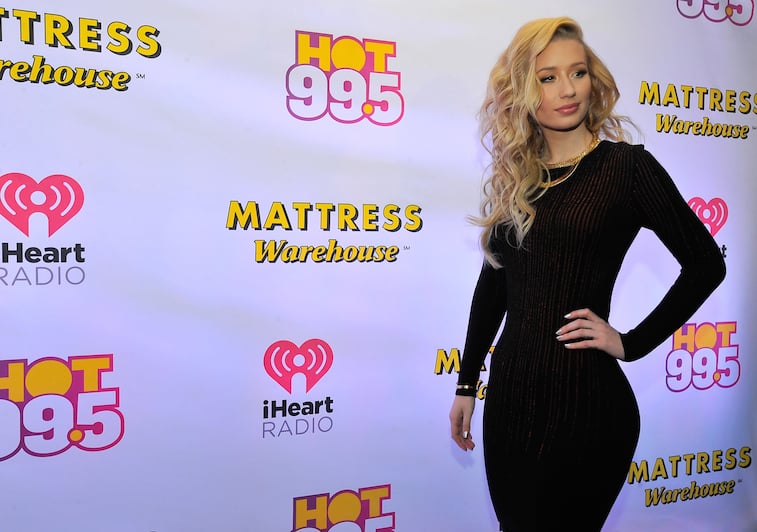 Azalea has been outspoken about the sexism rampant in the music industry and especially in the hip-hop world, from music industry executives all the way down to fans. She told Billboard that the American rap world, due to antiquated beliefs held by major labels, seems to only have room for one woman at a time: "I can only hear one female rapping on the radio here," she said. The sexism doesn't stop with the big executives, though. When asked in an interview with Hot 97 about crowd surfing, she said she's had to stop doing that and install barricades at her shows because "people try to finger me."
8. She's involved in the fashion industry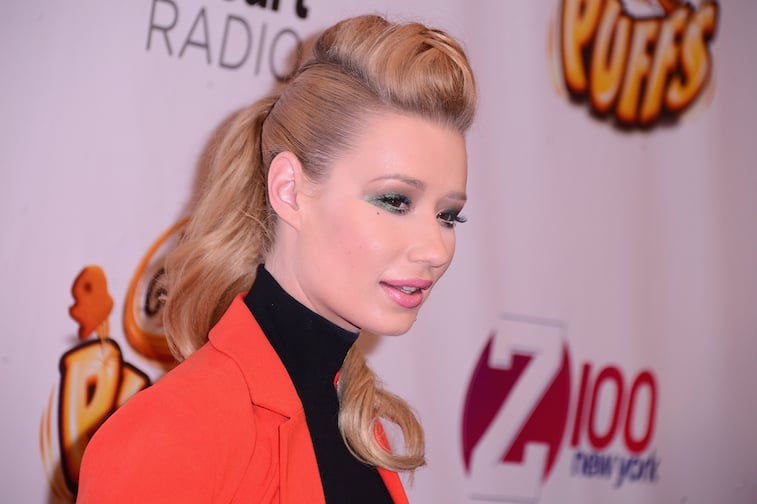 Azalea may spit dirty lyrics, but she wants to lend a classy side to her brand by pandering to the fashion industry. The rapper sat front row at Fashion Week in New York and Paris, attended the ultra-exclusive Vanity Fair Oscars after party, and got write-ups as a style star to watch in Vogue and Harper's Bazaar. Chloé is one brand in particular that Azalea told The New York Times she has her eye on. "I know how to play the game and get what I want," she said. "Do you think what I wore to the Chloé show would really be something that I would wear? No. I picked the outfit out myself, because I know it's appropriate and I know how to pander." As her star grows, we could see some major fashion campaigns from Azalea to supplement her rap career.
9. Her album The New Classic has broken records, too
Iggy Azalea is the first white woman to have a No. 1 rap album. The record pays homage to the rap classics of the 1980s and 1990s while trying to capture this moment in 2014 as a culturally relevant time. "[W]ith The New Classic, I want younger generations to look back on what we're doing now and say, 'I wish I was a teenager in 2014.' I come from an era of kids who are always being told that what we make is not classic. But my album says to people my age, 'Don't devalue that we can be culturally significant — because we can be,'" Azalea said of the album in an interview with Billboard.
10. Being a white female has helped and hurt her rap career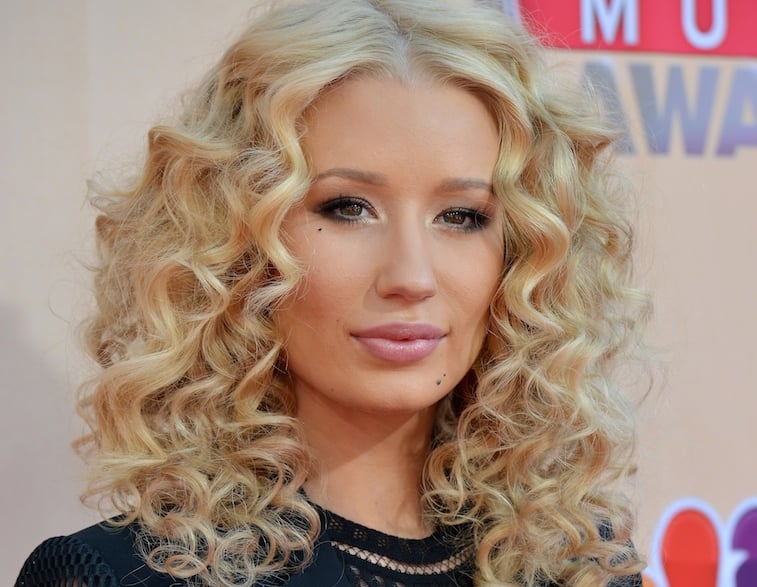 Azalea's unconventional background for a rapper has both gained her attention — people are interested in her because she's unusual — and criticism, as some have been skeptical that a white female rapper from Australia could possibly be authentic. Critics point to the fact that the Southern twang she raps in is an affected accent distinct from the Australian one that escapes when she speaks in interviews as evidence that Azalea's essentially a fake. But that background has also gained her a lot of media attention, even if she does get tired with general skepticism from the rap world regarding someone that "looks like me and is where I'm from," per Billboard.
More From Entertainment Cheat Sheet: