TV Spinoffs That Were Better Than the Originals
Over the years, TV spinoffs have gained a bit of a bad reputation. With many unsuccessful flops, such as Joey and The Tortellis, viewers now look at spinoff TV shows with a lot more skepticism. That's why it seems like the perfect time for a refresher of some of the best spinoffs that have made it to the small screen.
Hopefully, these 10 shows will help renew your faith in TV spinoffs.
1. The Simpsons (1989-present)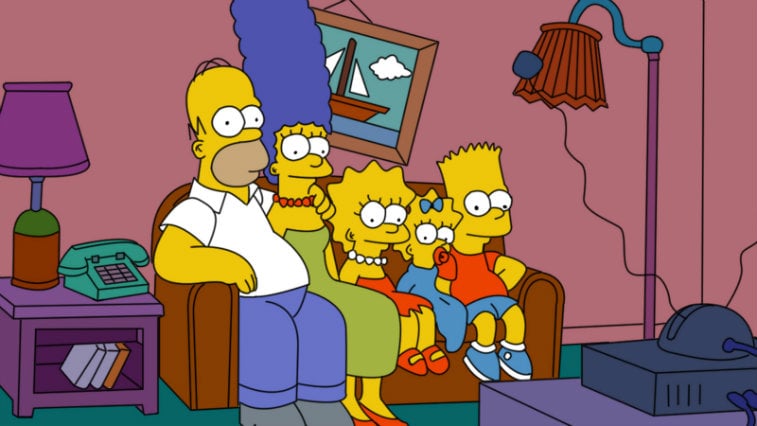 This long-running comedy is actually a spinoff from The Tracey Ullman Show, which was a variety show featuring sketch comedy and musical numbers. Woman's Day writes that The Simpsons first begin appearing on The Tracey Ullman Show as 30-second clips that aired before and after commercials. However, creator Matt Groening soon saw its potential. In 1989, he launched The Simpsons into a half-hour series, which now holds the record as the longest running scripted prime-time U.S. television series. Pretty impressive, right?
2. Laverne & Shirley (1976-1983)
This Happy Days spinoff, starring Penny Marshall and Cindy Williams, saw a solid seven years of rating success. In fact, the show became the most-watched show in America in its second season, according to ABC News. In case you never got a chance to partake in a Laverne & Shirley marathon, the show is about two best friends and roommates, and their escapades as two single working girls living in Milwaukee in the late 1950s.
The stars of the show said they had no idea it'd be such a hit. Williams, who played Shirley, told ABC News, "I thought, great, I'm going to get to stay in town, not have to move out of town, which I was going to do, and I've got my rent for the next year. We had no idea."
3. Saved by the Bell (1989-1993)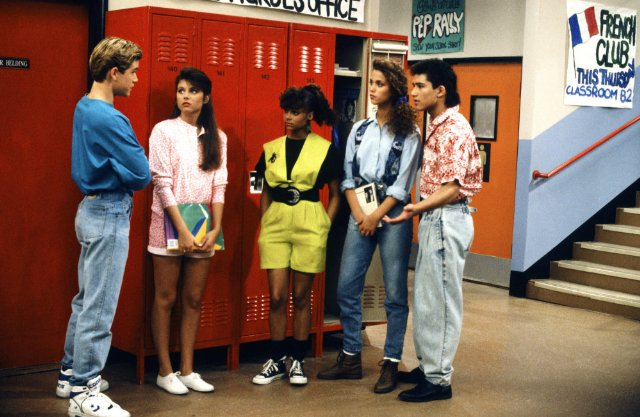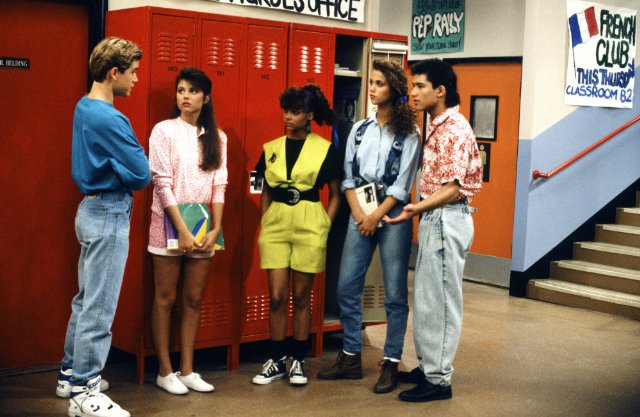 Ever head of Good Morning, Miss Bliss? That's where Saved by the Bell began. It ran from 1987 to 1989, featuring Hayley Mills as Miss Carrie Bliss, a teacher at Indianapolis' Kennedy Junior High. The show featured a group of kids, including a few characters names that may sound familiar — Zack Morris, Screech Powers, Lisa Turtle, and Mr. Belding. The show was originally scheduled to run on NBC, however, it ended up airing on the Disney Channel for a season after its pilot didn't do well on NBC. A 1989 reboot of the show moved the focus from the teachers to the students, and Mills and some of the other actors were given the boot. But Zack, Screech, Lisa and Mr. B remained, and were then joined by Slater, Jessie and Kelly.
4. Star Trek: Deep Space Nine (1993-1999)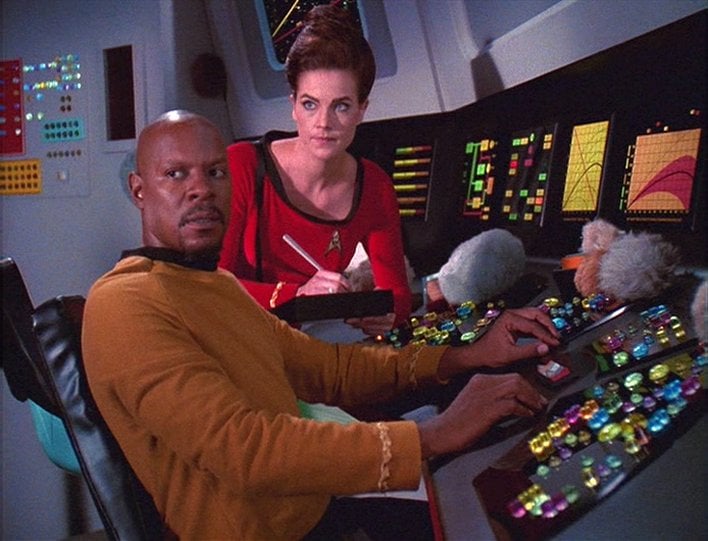 Turns out, Star Trek: Deep Space Nine is a spinoff of a spinoff. Taking the show to a space station rather than a spaceship was a spinoff of Star Trek: The Next Generation, which was a spinoff of the original, Star Trek. Both TV spinoffs were more successful than the original, lasting seven seasons, compared to the three the original Star Trek ran for. It makes sense, too. What could possibly be better than watching a show that takes place on a space station that was once owned by an occupying alien army? Part of the show's success was that its storyline let it evolve more; hence, the seven seasons.
5. Frasier (1993-2004)
This isn't to say Cheers wasn't good. It was, in fact, an extremely popular sitcom that ran for a solid 11 years. But sometimes one TV show character manages to outshine the rest, which is the case for Dr. Frasier Crane (Kelsey Grammer), one of Cheers' supporting characters. His upper class status and sophisticated sense of humor led him to his very own show, Frasier, in 1993.
The show had Crane move away from the bar where everybody knew his name, and instead, start a new job as a radio psychiatrist in Seattle. Many would argue that Frasier's highbrow wit was actually the beginning of a new style of comedy to grace the small screen. You couldn't help but love all of the interesting characters on the show, including Eddie the dog, Martin, Roz, and Daphne. Similar to Cheers, Frasier ran for 11 years and was easily one of the most popular sitcoms at the time.
6. Family Matters (1989-1998)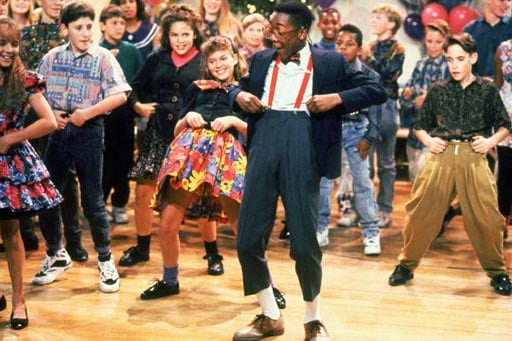 A spinoff of Perfect Strangers, Family Matters won over the hearts of American households everywhere. You couldn't help but love Steve Urkel, the lovable next door neighbor to the Winslows, who throughout the show's nine seasons was well-known for his one liner: "Did I do that?"
How did Family Matters come to be? Perfect Strangers' character Harriette Winslow and her husband, Carl — who was introduced later — snagged a spot on the TGIF lineup and managed to outlive Perfect Strangers by two seasons (Perfect Strangers ran for seven seasons, while Family Matters ran for nine), according to Woman's Day.
7. Angel (1999-2004)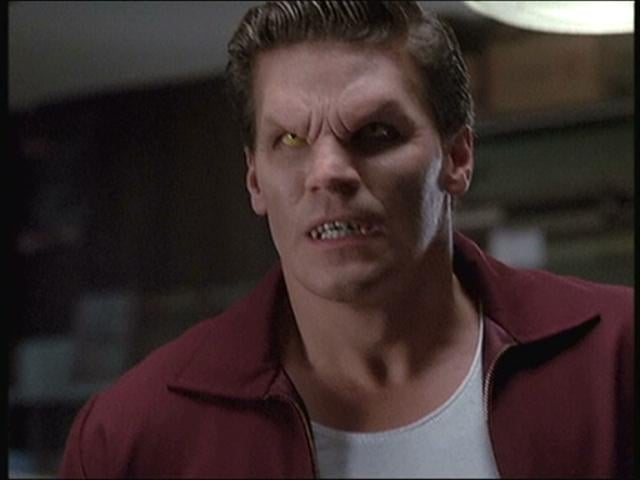 Anybody who watched Buffy the Vampire Slayer would agree the first few seasons were exceptional. You couldn't help but get sucked in as you witnessed the clear connection between a vampire killer, Buffy, and Angel, who was a vampire. But as the end of season three rolled around, the producers had pretty much milked that relationship to the point where no one cared anymore.
But viewers still cared about Angel, just not Angel and Buffy together. That's when Angel got his very own show, where he became a private detective in Los Angeles, who was trying to redeem himself for all of the bad he'd done. Was it a sort of strange concept for a TV show? Yes. But was it widely popular? Absolutely. The show ran for five seasons, and vampires became huge. Twilight, True Blood – Angel beat them all to the punch.
8. Melrose Place (1992-1999)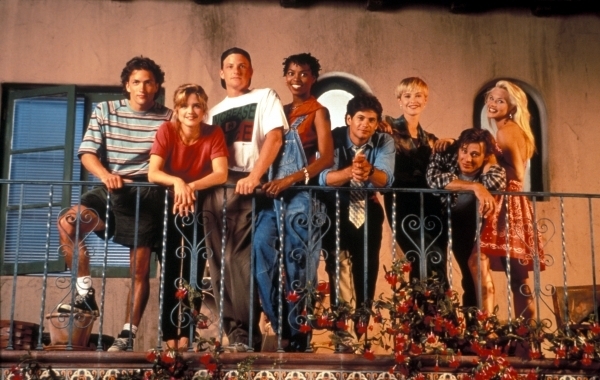 There is nothing better than a melodramatic '90s TV show, which was a spinoff of another '90s soap opera, Beverly Hills, 90210. Melrose Place popped up during the second season of 90210, when Kelly fell for Dylan's older biker friend Jake. The show's first two seasons filled the timeslot following 90210. What did viewers who tuned in get to see? Seven seasons worth of backstabbing and meltdowns by the stars of the show, Heather Locklear and Marcia Cross.
9. The Facts of Life (1979-1988)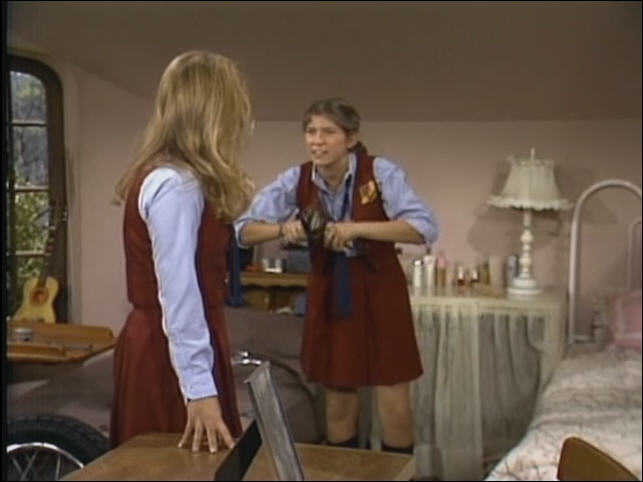 The longest running sitcom of the 1980s was a spinoff of Diff'rent Strokes, which ran from 1978 to 1986. In fact, when the show ended its long-standing run in 1988, it earned the distinction of being the longest running NBC prime-time series to date, per Sitcoms Online.
The Facts of Life centered around Edna, a housemother at a New York female boarding school, who was the former housekeeper for the Drummonds in Diff'rent Strokes. The show documented the ups and downs of a group of adolescent girls, who were under the guidance of Edna. Throughout the shows' seasons, Edna also experienced many joys and tribulations, including a promotion to school dietitian and eventually making the decision to leave the school altogether.
10. A Different World (1987-1993)
Spun from an already extremely popular '80s sitcom, The Cosby Show, A Different World had big shoes to fill. The show follows the second oldest of the Huxtables, Denise, as she ventured off to Hillman College. However, Denise didn't love school, and dropped out after one short year. While all of this was happening, viewers became attached to her Hillman friends — remember Dwayne Wayne, Ron Johnson, and Whitley Gilbert?
Despite the show's hilarity, it also touched on serious and prevalent issues, including its depiction of race and class, as well as AIDS, date rape, and affirmative action, per Business Insider.
Check out Entertainment Cheat Sheet on Facebook!