'Sister Wives': Mariah Brown is Engaged to Girlfriend Audrey Kriss
Mariah, the only child of Kody Brown and Meri Brown, revealed to her family in January that she is gay, and now the 23-year-old Westminster College graduate has more exciting news. Mariah is engaged to long-time girlfriend, Audrey Kriss. Mariah's coming out to her family was featured in a January 2019 episode of Sister Wives.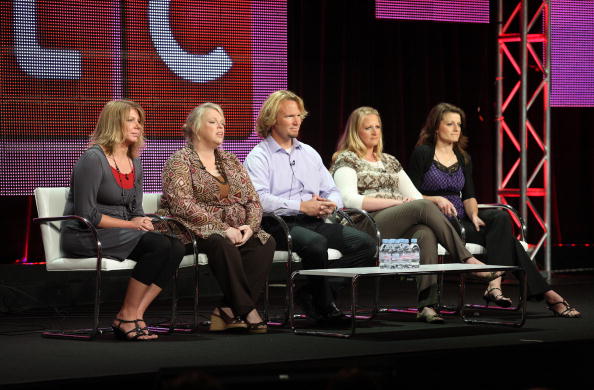 The pair who have speckled social media with adorable couple pictures are currently in the process of building a life in a new city and navigating the ups-and-downs of adulthood together. Fans are ecstatic for Mariah and Audrey.
Mariah and Audrey's relationship
According to People, Mariah and Audrey met at Westminster College in Utah several years ago. Mariah told the magazine that they were friends for a year before they started dating, noting she had a massive crush on Audrey the entire time. The pair traveled to Washington D.C to take part in a Women's Marchthe first year they were dating and have gone back ever since.
This past year, Mariah planned to make the march even more memorable. She asked Audrey to marry her amidst cheers from the crowd. The couple told People that they are thrilled to start their lives together and noted that they both changed each other's lives in significant ways. Fans are interested to see the couple's journey, and rumors of a potential spin-off have been flying since the couple's engagement announcement.
Where do Mariah and Audrey live?
Mariah let her fans known that she would be continuing her education past a bachelor's degree. The recent graduate shared in November 2018 that she would be packing up and leaving the Brown family behind to pursue her studies.
Mariah is currently enrolled at Loyola University in Chicago. There she will be studying for her master's in social work and social justice. The pair is settling into Chicago comfortably according to Mariah's tweets.
The Brown family recently left Las Vegas and moved to Flagstaff, Arizona. They famously fled Utah after Sister Wives aired amid fear of legal action. Meri currently owns a bed and breakfast in Utah. She purchased the inn after her divorce from Kody Brown, who went on to legally wed his fourth wife, Robyn so that he could adopt her children.
Are Kody and Meri Brown accepting of Audrey?
While Brown comes from an ultra-conservative background, both her mother and her father seem to accept Mariah's new fiancée. Kody, however, appears to be having a more difficult time accepting that Mariah will be cohabitating with a female. Brown pointed out that being gay is "biology," but cohabitating is "moral." His commentary rubbed some viewers the wrong way, but his tweets tell a different story.
Meri Brown appears to be taking the news well. Meri, according to Us Magazine, was shocked by the news, but more so because Mariah knew for so long and never mentioned it. Both Christine and Robyn, the third and fourth wife of the family's patriarch, were celebratory when she broke the news.