11 TV Dramas With Pilot or Series Pickups
It's officially the television pilot and development season, which means hundreds of TV pitches have been whittled down to around twenty pilot episodes per network — but it doesn't stop there. On average, only about one out of three pilots will ever premiere on a network and the chances of that pilot earning a series order is even lower. To put it simply: it's really, really hard to get even one episode of a series on TV, let alone an entire season.
With that in mind, here is a list of the seven broadcast dramas that have earned a pilot order this development season along with four shows that have already earned the coveted series order.
1. Sea of Fire, ABC — Pilot Pickup
Sea of Fire is a drama-mystery from Jenna Bans based on the Dutch series Vuurzee. When three teenage girls star in a pornographic film, their three families are thrown into chaos as a disappearance, a murder, and other secrets threaten to reveal the dark underbelly of their small town. The original Dutch series has drawn comparisons to ABC's early 90s hit Twin Peaks from David Lynch so it makes sense that the American version will also draw inspiration from the cult classic.
2. How to Get Away with Murder, ABC — Pilot Pickup
How to Get Away with Murder is the first project this season from Shonda Rhimes's production company Shondaland to get a pickup. Rhimes's previous hit TV shows include Grey's Anatomy, that spinoff Private Practice, and Scandal. ABC describes the series as a law-school legal thriller about a group of students who become embroiled in a murder plot with their mysterious criminal defense professor. The pilot is written by Peter Nowalk who served as a writer on Scandal.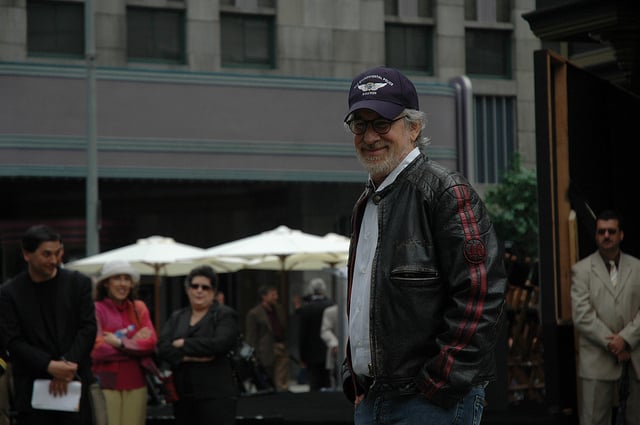 3. Extant, CBS — Series Pickup
Fresh off the huge summer hit Under the Dome, CBS is going straight to series on the futuristic thriller Extant from Steven Spielberg and written by Mickey Fisher. The series revolves around a female astronaut who attempts to reconnect with her family after one year in space, and whose experiences could change the course of human history. Extant will be headline by Oscar-winner Halle Berry and will arrive next summer with thirteen episodes.

4. The Flash, CW — Pilot Pickup
Given the success of CW's Green Arrow and the writers' introduction of Barry Allen — the Flash's alter ego – it was only a matter of time before The Flash got a pilot pickup. But due to the success of episodes eight and nine in this season of Green Arrow, which act as the Flash's origin story, CW has opted to introduce the superhero in a traditional pilot episode rather than the 20th episode of Green Arrow as had been originally planned. The Flash will be produced by Greg Berlanti, Geoff Johns, and Andrew Kreisberg with all three serving as writers on the pilot along with Gardner Fox and Harry Lampert.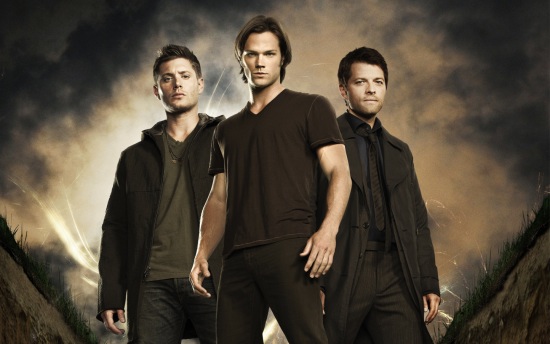 5. Supernatural Spin-Off, CW — Pilot Pickup
CW has given the green light to a Supernatural spin-off pilot that will revolve around he clashing hunter and monster cultures of Chicago. It's been known for a while that the 20th episode of Supernatural's ninth season would act as a backdoor pilot for the spinoff — much in the same way that The Flash's pilot was planned early on — but it is unclear whether the 20th episode is the spin-off's shot or whether that will feed into its own traditional pilot episode.
6. Backstrom, Fox — Series Pickup
Fox has already given a series pickup to crime-drama Backstrom, based on the Swedish book series by Leif G. W. Persson (who will serve as an executive producer) and adapted for TV by Hart Hanson, creator, and executive producer of Bones. The series revolves around detective Everett Backstrom (Rainn Wilson) — a member of a team of eccentric criminologists whose offensive behavior and self-destructive tendencies threaten to unravel his talent as an investigator.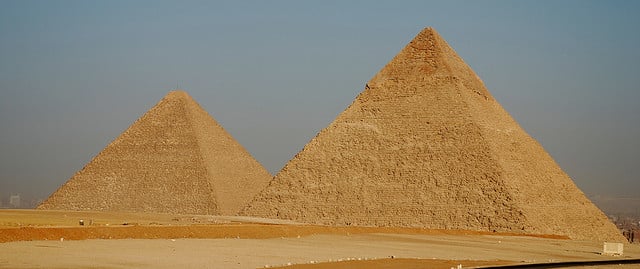 7. Hieroglyph, Fox — Series Pickup
Another series pickup, Fox has given the green light to produce thirteen episodes of period drama Hieroglyph from writer Travis Beacham — the co-writer of Pacific Rim along with Guillermo del Toro. Variety describes the series' premise: "Set in an ancient Egypt where fantasy and reality intertwine, Hieroglyph follows a notorious thief who is plucked from prison to serve the pharaoh, navigating palace intrigue, seductive concubines, criminals, and even a few divine sorcerers." According to Variety, the project was nearly ordered to pilot back in the 2011-2012 development season.
8. Babylon Fields, NBC — Pilot Pickup
A pilot for Babylon Fields was first produced for CBS all the way back in 2007, who subsequently declined to pick it up to series. A zombie-based series with a twist, Babylon Fields is described as a "sardonic drama" in which "the dead are rising in Babylon, NY, and as a result, lives are regained, old wounds are reopened, and families are restored — for better or worse." With the 2007 pilot earning cult status in the years since and AMC's The Walking Dead breaking TV rating records, NBC is giving writers Gerald Cuesta and Gerald Atkinson another shot at the pilot with Michael Cuesta set to direct.
9. Odyssey, NBC — Pilot Pickup
Odyssey is a an example of broadcast networks reaching outside the traditional studio system in order to find interesting content. Coming from ProSiebenSat.1′s Red Arrow Entertainment Group, and produced by Red Arrow's Entertainment's London-based group, Odyssey is a global conspiracy thriller that is described as having a similar multi-character structure as films like Steven Soderberg's Traffic. The series is "centered on three families whose lives are torn apart when a stranded female soldier, a disillusioned corporate attorney, and a disrespected political activist are pulled into the same shocking international military conspiracy." The pilot is being executive produced by Adam Armus and Kay Foster, who worked together on The Following, and Peter Horton.

10. Tin Man, NBC — Pilot Pickup
From high-profile feature film screenwriter Ehren Kruger (The Ring and Transformers franchise), comes Tin Man. Deadline describes the series: "Set in the near future, Tin Man is a psychological crime thriller that focuses on a fugitive robot accused of first-degree murder, who may hold the key to the future of human evolution, and the young female public defender forced to fight for his cause." The pilot will be directed by D.J. Caruso (Eagle Eye, Disturbia) and actor Patrick Heusinger was recently landed the lead role for the series.

11. Breathless, PBS — Series Pickup 
Downton Abbey is still going strong, but PBS has already picked up an entire season of new period drama Breathless for 2014. Starring Jack Davenport, Breathless is a 1961-set London medical drama that revolves around the professional and personal lives of doctors and nurses working in a local hospital. Specifically, Davenport plays a surgeon who believes we can make a difference in women's lives at a time when enormous gender shifts were occurring throughout the world. Breathless is created by Paul Unwin and Peter Grimsdale, who account for eleven episodes in the first season's thirteen episode run.
More From Wall St. Cheat Sheet: