'Law & Order: SVU': 10 Episodes Based on Celebrity Scandals
Law & Order: Special Victims Unit follows detectives and lawyers taking on cases of sexually related crimes in New York. It has been on the air for 17 seasons so far. Other than the detectives being awesome characters and horrifying cases, a big part of its success is that sadly real life gives it fresh material. Many episodes of the procedural are based on real headlines of horrific crimes. Some of these are committed by and against normal people. But there have been episodes based on famous celebrities and their scandals, some of which killed their career.
So which high-profile cases inspired episodes? These 11 are some of the few that were depicted on the show.
1. 'Selfish' is based on Casey Anthony
In Season 10, the show took on the story that took the country by storm: Casey Anthony, the mother who was found not guilty of murdering her 2-year-old daughter in 2011. Casey was accused of drugging her daughter Caylee with chloroform then suffocating her with duct tape over her nose and mouth, according to ABC News. The mother was caught lying multiple times, including saying that a babysitter named Zenaida kidnapped her daughter.
The show has Stabler and Benson get a case of a missing little girl, and her mother Ashley Walker (played by Hilary Duff) is a suspect. The episode didn't take everything from the case, though, and included the controversial anti-vaccination movement into the plot as well.
2. 'Murder Book' is based on O.J. Simpson
The football legend was on trial for the murder of his ex-wife Nicole Brown Simpson and her friend, Ronald Goldman. He ended up being acquitted on all charges, but the story didn't stop there. A ghostwriter wrote the book If I Did It about a hypothetical situation of what would have happened if Simpson did commit the murders. Simpson's managers claim he had nothing to do with it but said he took money in exchange for his name being on the book.
In the crime show's episode, Green and Cassady investigate a death of a publishing agent who was working with an ex-athlete writing a book about how he would have killed his wife if he was the one who done it.
3. 'Pattern of Conduct' is based on Kobe Bryant
In 2003, the married basketball player was accused of raping a 19-year-old employee of a hotel where he was staying. He claimed the two had consensual sex, and the rape charges were dropped a year later because the victim refused to testify. According to MSNBC, the situation was settled out of court.
The show took on this story by also having a basketball player accused of rape, but also murdering his mistress. The player's wife stands by his side and even testifies in court.
4. 'Baby It's You' is based on JonBenét Ramsey
In 1996, the 6-year-old girl was murdered and found with duct tape over her mouth and a cord twisted around her neck in her family's home. A ransom note demanding $118,000 was left behind and authorities confirmed she was sexually assaulted, according to PEOPLE. The little girl was also the winner of a local Little Miss Christmas beauty pageant.
The two-part episode shows Munch and Curtis investigating a murder of a child model. The family however makes their job a little harder by leaking information to the press and offering rewards for information.
5. 'Weeping Willow' is based on LonelyGirl15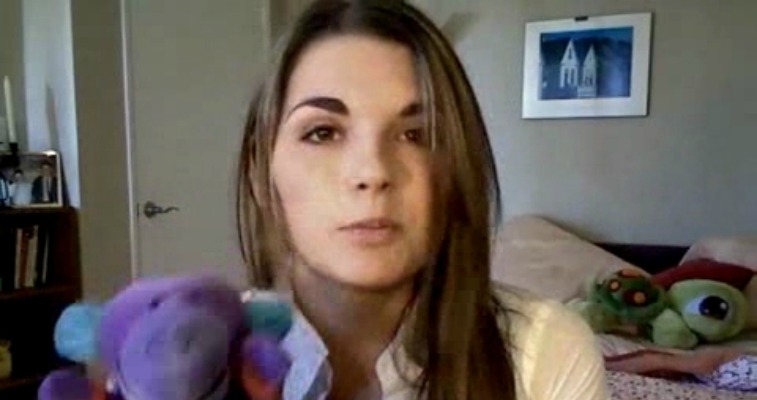 The YouTube channel shows teenage Bree Avery talking to the camera about her days in high school. But then the channel went to a completely different direction to where Bree is kidnapped, then has to go up against an evil organization called The Order. Many viewers were tricked by thinking they were watching a vlogger, but Bree was really a character played by Jessica Lee Rose, and the show was completely scripted.
The crime show was inspired by this and made their own episode. Michelle Trachtenberg plays a popular vlogger who is actually kidnapped. Some believe the whole thing to be a hoax, but the detectives Logan and Wheeler try to find her.
6. 'Blood Brothers' is based on Arnold Schwarzenegger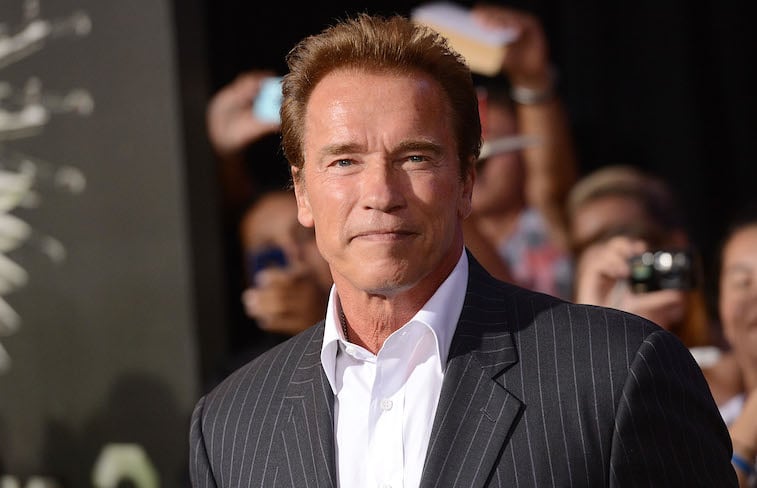 The world was shocked to find out that the actor and former governor fathered a child with his former housekeeper Mildred Baena. Once the news started making headlines, the married man admitted to being unfaithful and that Joseph is indeed his son. The show was inspired by this and made an episode loosely based on the situation. The episode shows a 13-year-old girl pregnant, and the detectives try to find out whether an ambassador is the one who raped her.
7. 'Sick' is based on Michael Jackson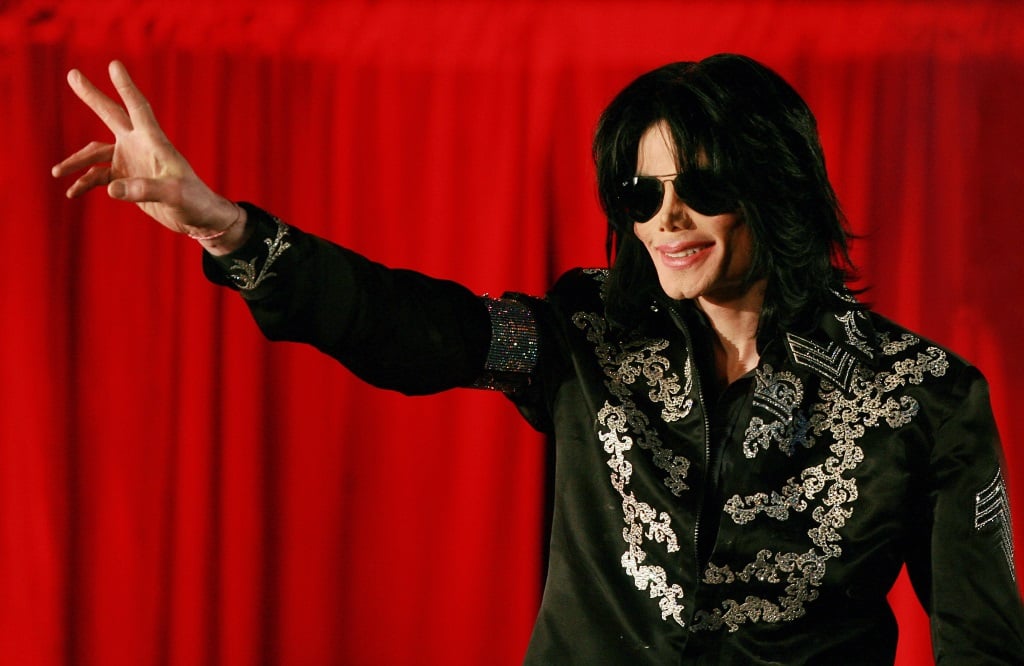 The pop legend faced 10 felony counts including lewd acts on a child under 14, administering alcohol to enable child molestation, conspiracy to kidnap a child, false imprisonment, and extortion. According to MTV, he was acquitted and free to go.
This episode shows two parents refusing to let their child be questioned about a suspected child molester who is a billionaire due to a non-disclosure agreement.
8. 'Bombshell' is based on Anna Nicole Smith
The blonde started off her career by being Playmate of the Year in 1993. She then went on to modeling and marrying a very wealthy oil tycoon who later died. She then began acting in a couple of comedies and had a reality show. She also had to live through her son dying of an overdose before dying herself of an overdose on prescription drugs. The show decided to take a lot of liberties with both of their deaths.
In the episode, a blonde stripper named Lorelei Mailer is a widow of an oil tycoon and has a drug addicted son and newborn baby. She and her son are murdered, and the detectives have to find who did it.
9. 'American Disgrace' is based on Ray Rice
The football player was caught on video punching his then-fiancé (now wife) in the face, knocking her out in an elevator then dragging her body out of it. He was indicted for aggravated assault and agreed to attend counseling, according to USA Today. The whole time his wife stayed by his side. He was released by the Ravens and suspended indefinitely by the NFL until he had it appealed.
In this episode, a basketball player named Shakir "The Shark" Wilkins is accused of raping a woman. Many more women then come forward claiming the same thing. Benson and Carisi try to find out the truth.
10. 'Funny Valentine' is based on Chris Brown
The R&B singer attacked his girlfriend, Rihanna, in a sports car after leaving a pre-Grammys Awards party. Rihanna had extensive injuries from him reportedly punching, biting, and choking her. According to Billboard, he got five years of probation and six months of community service for his actions.
In this episode, an up and coming singer is also beaten by her famous boyfriend in a recording studio. SVU takes the case, but she doesn't want to help the prosecution at all with taking him down.
11. 'American Tragedy' is based on Paula Deen and Trayvon Martin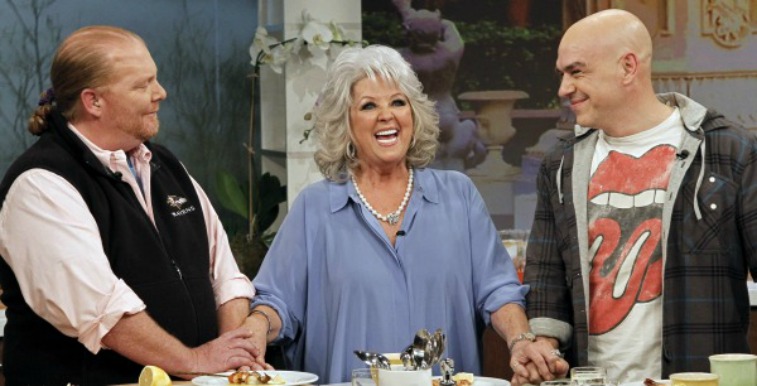 The show does switch things up when it comes to story lines based on true events. But this is one of the few that blended two real stories together. Trayvon Martin was an unarmed black 17-year-old who was gunned down by George Zimmerman in Florida. Zimmerman was found not guilty of his murder. Paula Deen is a celebrity chef who got major backlash due to her deposition of her admitting she used the N-word and would make anti-semitic jokes.
The episode showed a celebrity Southern chef shooting and killing a teenage black boy that she thought was a serial rapist. Throughout the episode, the detectives have to figure out if this incident was actually linked to racism.
Check out The Cheat Sheet on Facebook!