11 of the Craziest Souvenirs Actors Have Taken From Sets
It makes sense that a lot of actors get really emotionally connected to the work they have been doing for years. When they are a part of a movie franchise or a long-running show they find it harder to say goodbye and might want something more than just photos and copies of their work. They might want to walk away with a prop or costume from set.
Sometimes actors ask before taking anything, but other times they just flat out steal it. A lot of the time this is actually frowned upon. The props and costumes don't belong to actors at all and a lot of them end up being reused in other projects. But that doesn't stop actors from snatching things up then talking about their prizes later in interviews. So what cool movie or television memorabilia have actors gotten away with? These eleven have really cool props and costumes.
1. Aaron Paul got Breaking Bad's Heisenberg hat
The AMC show followed Walter White, a chemistry teacher who is diagnosed with terminal lung cancer going down a dark path of selling crystal meth. He turns into a completely different person and part of that was becoming Heisenberg. One of the staples to this persona was his hat, and once the show was through after five seasons Aaron Paul got away with it. The actor played Jesse Pinkman, a former student of Watler who eventually helps him break bad.
"I took Jesse Pinkman's license plate from his first car: THE CAPN. … I have a Heisenberg hat," the actor told Entertainment Weekly. "Vince Gilligan has promised me the burnt pink teddy bear from season 2. I really wanted something that symbolized Jesse in a way, and I know that might be kind of a long shot, but I think that pink teddy bear really symbolized the relationship between Jesse and Jane."
2. Ryan Reynolds stole a suit from Deadpool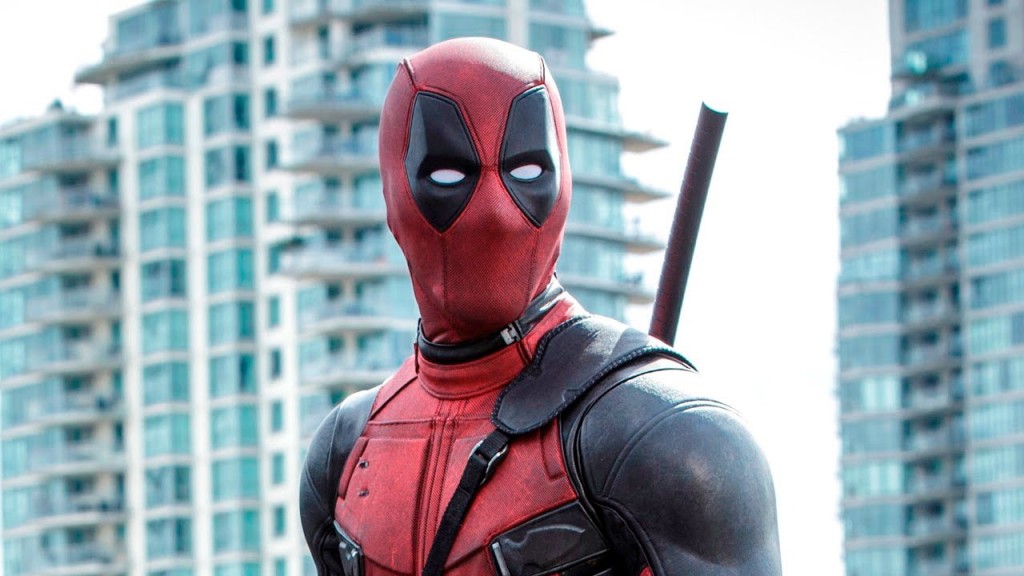 Deadpool shows a Special Forces mercenary being turned into a superhero after a rogue experiment. This comic book movie has yet to come out, but the actor already got away with the most prized costume from the movie and bragged about it. "I loved wearing [the suit] and I have run away with one," Reynolds said according to We Got This Covered. "I'll probably get into trouble for saying that, but I've waited 10 years to do this movie so I'm leaving with a f***ing suit."
3. Daniel Radcliffe snatched up Harry Potter's glasses
It's understandable to want to take something to remind you of the movie franchise that you spent so much of your life making. Although it's forbidden the lead actor got away with not one, but two pairs of Harry's glasses. One was from the first film and the other was from the seventh. "The ones from the first film are absolutely tiny now," Radcliffe said according to Daily Mail, "but they are very sweet. They are all lens-less as well. There was rarely ever any glass in the actual glasses, because of filming problems with reflections."
4. Josh Radnor has How I Met Your Mother's blue French horn
This prop first appears in the pilot episode of the show. Ted steals it from a restaurant for Robin after she said she'd like one for her apartment. It also comes into play again later throughout the series. When the show was wrapping up after nine seasons, it was one of the many things taken from set.
"I had one request and [creators] Carter and Craig very kindly gave it to me," explained Radnor to She Knows. "I asked for the blue French horn and I got the blue French horn." His costars also got lucky. Alyson Hannigan got the red English telephone booth that was on the piano, one of Lily's paintings, and a sign from the bar.
5. Rory McCann has swords from Game of Thrones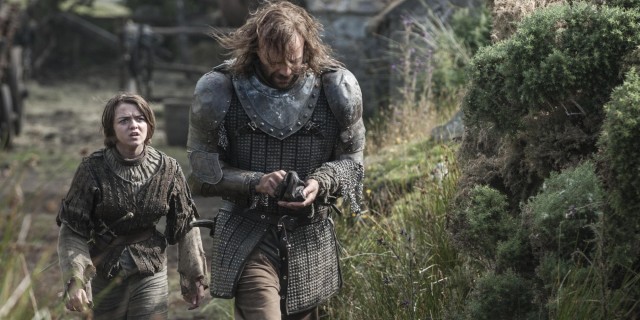 The Hound is known for being a brutal fighter with very little remorse. So it makes since that the actor would want a prop that reminded him of that. "I've got his swords," McCann said on a panel. "Hanging up in my house, just above the door in case there's any trouble. God help an unwanted visitor. It's not really looking good for the Hound at the moment. So that's why you grab the swords when you get the chance."
6. Norman Reedus has Rick's beard from The Walking Dead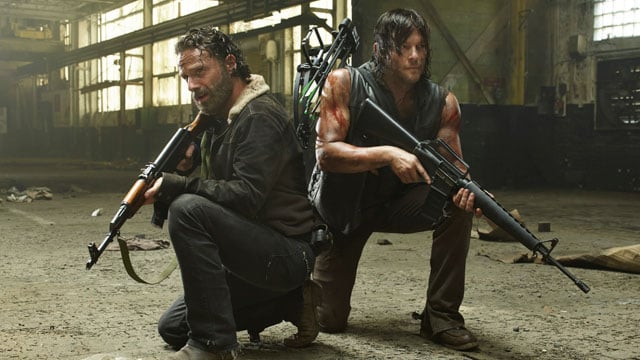 Reedus is one actor who loves taking any gross prop he can from the zombie show. Even if the prop includes the DNA of his fellow costar. "It's funny, because I have… they shaved Andy [Lincoln's] beard off for one of the episodes," Reedus told Yahoo TV, "and I actually have his beard in my refrigerator in a Ziploc bag right now. I try to keep as much stuff as possible. The fun stuff." He said in a separate interview that he has a crossbow and vest from every year — and the ear necklace.
7. Robert Downey Jr. has the "A" from Stark Tower
The props actors take are sometimes small and easier to sneak away with, but others are enormous. Downey Jr. decided to take a big parting gift from The Avengers. "On the last Avengers, there's this scene where there's this 'A' which is probably 30 feet tall," he told BBC Radio One, "and I'm looking at it, and we're shooting in England, and I go, 'I need that in my office in Venice.' About two weeks ago, a wheeler showed up, I'm like, 'What the heck is this doing here?'" he said. "And they go, 'This is the 'A' you asked for.' And I go, 'They brought it?' So now we have a massive Avengers 'A' that will be prominently placed."
8. Tom Hiddleston got Loki's scarf from Thor
Unlike Robert Downey Jr., Hiddleston got something much more lowkey from his Marvel character. "I think if I started to borrow stuff and adverted commerce, for which I think the word in English is 'steal' [laughs], I would probably lose my job," Hiddleston told Collider. "But Marvel have been sweet to me. They have given me action figures. Oh! For my birthday they sent me the scarf that Loki wears in the trailer scene in Thor.  Remember when he turns up in a nice suit and overcoat? He is a wearing scarf and so now I am in possession of my Loki scarf."
9. Mark Wahlberg took the prosthetic penis from Boogie Nights
This actor doesn't really take anything from his sets at work. But the one he did take is pretty funny and made him uncomfortable. It's of course the prosthetic penis from playing a character that works in the porn industry. "You have this weird guy putting it on you," Wahlberg said on Late Night With Seth Meyers. "You have to wear it all day. There's not a way to go to the bathroom or anything like that. It was pretty weird. But it's actually the only prop I've ever kept from a movie. I didn't think there would be that much interest in it but maybe I can at some point sell it at auction for charity."
10. Rider Strong took Shawn's jacket from Boy Meets World
The child actor spent seven seasons playing Shawn Hunter, the cool kid with nice hair, leather jacket, and a bunch of family issues. When the show ended he of course took the one thing that Shawn constantly wore. "I stole the jacket from the show — Disney wouldn't let us take anything, but I had a leather jacket that I had bought on my own, and I swapped it," Strong told CNN. However, he no longer has it since it was stolen from his car.
11. Jennifer Lawrence took The Hunger Games leather jacket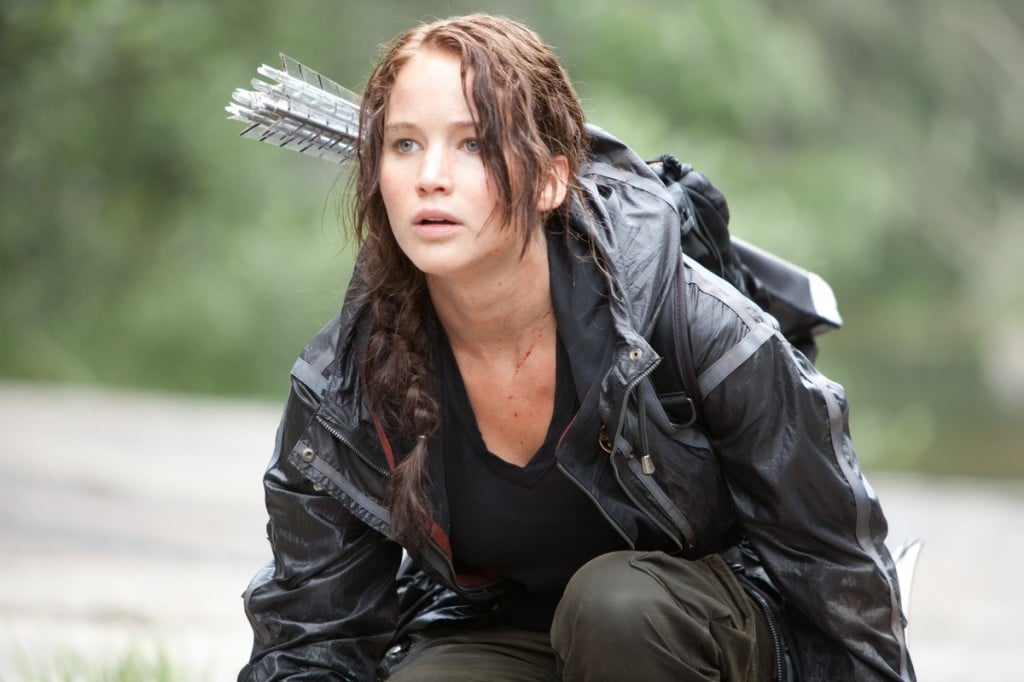 This YA franchise is about to end with Mockingjay Part 2, so actors have already taken what they wanted from set. Of course, Jennifer Lawrence had to get the fashionable yet practical leather jacket that she wears in the first movie for the tournament.
"I have the leather jacket — the leather hunting jacket and the leather boots," Lawrence told E! When asked if she wore them she joked, "Oh all the time! I go on hikes in full Katniss gear. No, they're just hanging in my closet. I don't know what I'm going to do with them." She wasn't the only cast member to take something. Josh Hutcherson also told the network that he took the locket from Catching Fire that is given to Katniss.
More from Entertainment Cheat Sheet:
Want more great content like this? Sign up here to receive the best of Cheat Sheet delivered daily. No spam; just tailored content straight to your inbox.