12 Holiday Movies to Stream on Netflix
There's no easier way to get in the holiday spirit than to watch a festive movie. Here are 12 holiday-themed movies that are available for streaming on Netflix now.
1. Happy Christmas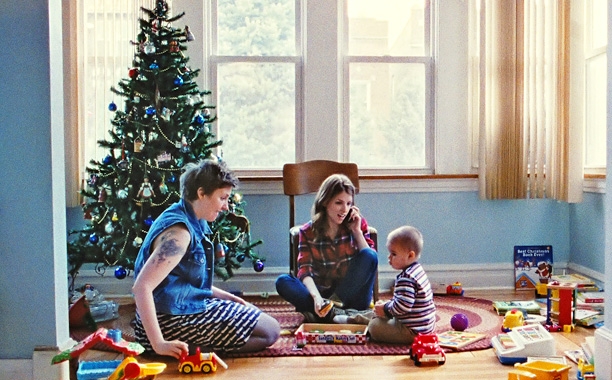 In this 2014 release, Anna Kendrick stars as an irresponsible young woman who moves in with her older brother and his wife and kids after splitting up with her boyfriend just before the holidays. Though her family is supportive in her efforts to get out of her rut and move, her self-destructive behavior — like starting a rocky relationship with a baby sitter-pot dealer — keeps getting in the way.
2. The Nightmare Before Christmas
Despite having recently presided over a very successful Halloween, Jack Skellington, aka the Pumpkin King, is bored with his job and feels that his life in Halloweenland lacks meaning. When he stumbles upon Christmastown, he decides to make that holiday his own, but his plan goes terribly wrong. Tim Burton's 1989 stop-motion holiday musical, featuring Chris Sarandon, Danny Elfman, Catherine O'Hara, and William Hickey, is a longtime favorite and works for either Christmas time or Halloween.
3. Love Actually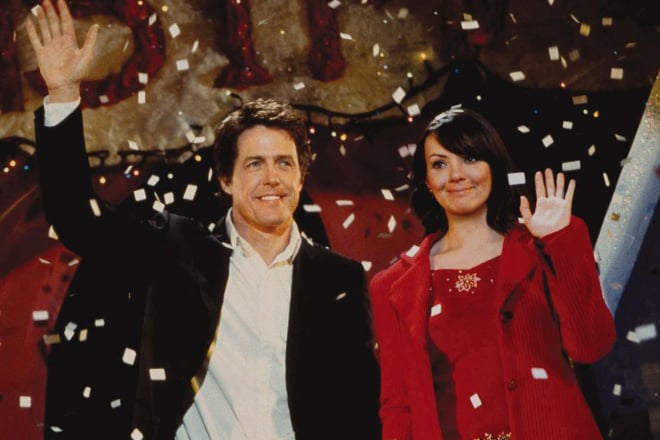 The 2003 romantic comedy stars an ensemble cast, including Hugh Grant, Keira Knightley, Colin Firth, Emma Thompson, Liam Neeson, and several others. Set in London and beginning five weeks before Christmas, this holiday-themed favorite follows different aspects of love as they are played out through 10 stories, each of which center on different sets of individuals but which start to intertwine as they progress.
4. Christmas With the Kranks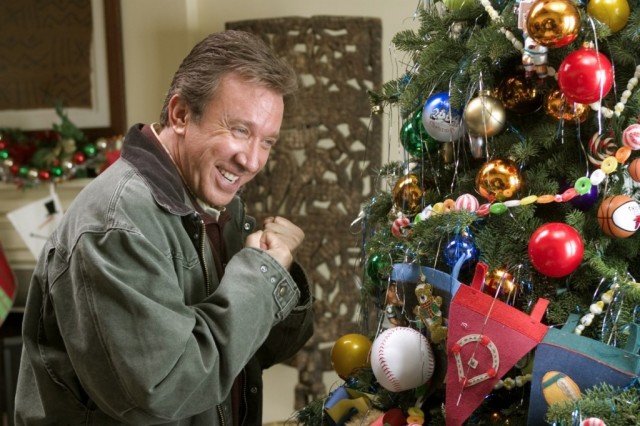 Tim Allen and Jamie Lee Curtis star in this 2004 family comedy, based on John Grisham's 2001 novel Skipping Christmas. The movie follows parents who decide to skip the usual Christmas hoopla after their daughter decides not to come home for the holidays. When she suddenly changes her mind and decides to come home at the last minute, the couple must rush to create decorate, buy presents, and make it seem as if the holiday festivities were going on as usual, all before her arrival.
5. I'll Be Home For Christmas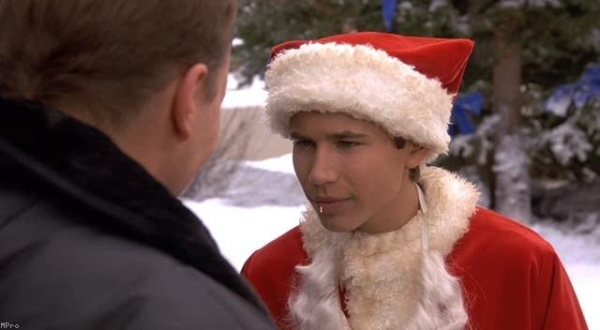 The 1998 family comedy follows an 18-year-old college student (Jonathan Taylor Thomas) who sets out on a trip home with his girlfriend Allie (Jessica Biel) for Christmas after several years away. But when Jake's rival Eddie (Adam LaVorgna), who always had an eye on Allie, finds out, he sabotages the trip so he can offer Allie a ride home. Jake is left in a Santa suit in the desert and must find a way to get home in time for the holiday.
6. White Christmas
The 1954 musical, loosely based on the 1942 movie Holiday Inn, stars Bing Crosby, Danny Kaye, Rosemary Clooney, and Vera Ellen and features the songs of Irving Berlin, including the titular track, "White Christmas." The movie follows as a successful song-and-dance team become romantically involved with a sister act and team up to save the failing Vermont inn of their former commanding general. The technicolor film is a longtime favorite and a holiday classic.
7. Everybody's Fine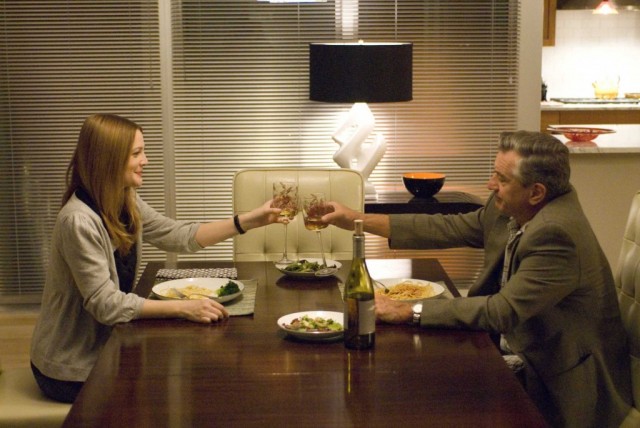 Robert De Niro plays a dad who decides to unexpectedly drop in on each his estranged children for the holidays, despite his bad health. The 2009 drama, co-starring Drew Barrymore, Kate Beckinsale, and Sam Rockwell, follows his character as he reflects on all of his visits and realizes that each of his child are hiding their own big secret. He soon comes to find that he must accept his children, secrets and all, in order to have a relationship with them.
8. Bad Santa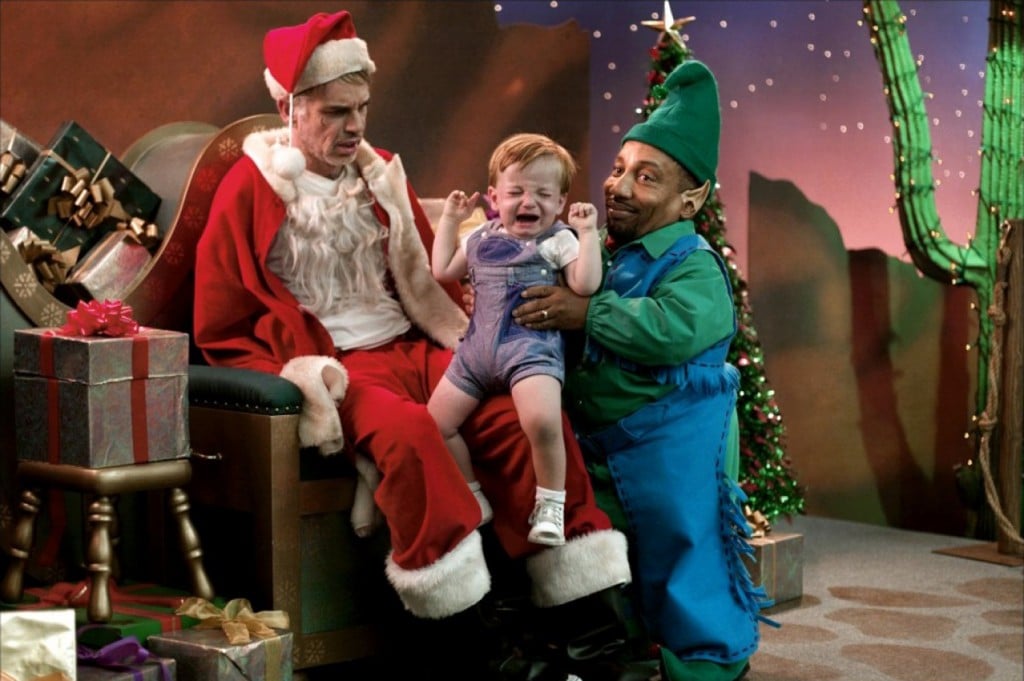 Billy Bob Thornton leads this dark comedy as Willie T. Stokes, a con man and a thief who teams up a friend for a very special scam each year during the holiday season. Willie gets a job as Santa Claus at a shopping mall, his pal tags along as an elf, and they use their employee status to figure out the workings of mall security and rob stores blind just before Christmas. The problem? Willie hates kids and can barely keep himself from getting fired while on the job — especially since the mall's manager (John Ritter) is already suspicious of him.
9. Ernest Saves Christmas
The 1988 Christmas comedy follows the story of Ernest P. Worrell (Jim Varney), a Miami cab driver as he attempts to help a fatigued Santa Claus (Douglas Seale) search for a successor so he can finally retire. The holiday-themed flick is the third in the series featuring the character of Ernest and has since become a cult favorite among fans of the franchise. Oliver Clark and Noelle Park co-star in the movie.
10. The Fitzgerald Family Christmas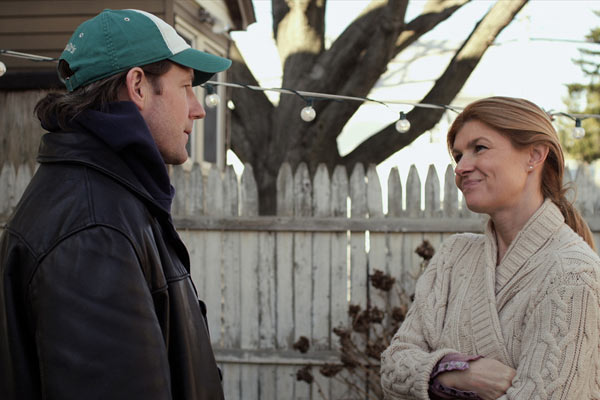 Edward Burns and Connie Britton star in this 2012 comedy drama about a dysfunctional clan of seven adults siblings. The movie follows the rifts that emerge among a group of brothers and sisters as they try to prepare for the arrival of their long-estranged patriarch, who has decided to come home for the holidays for the first time since he walked out on the family almost two decades ago.
11. Get Santa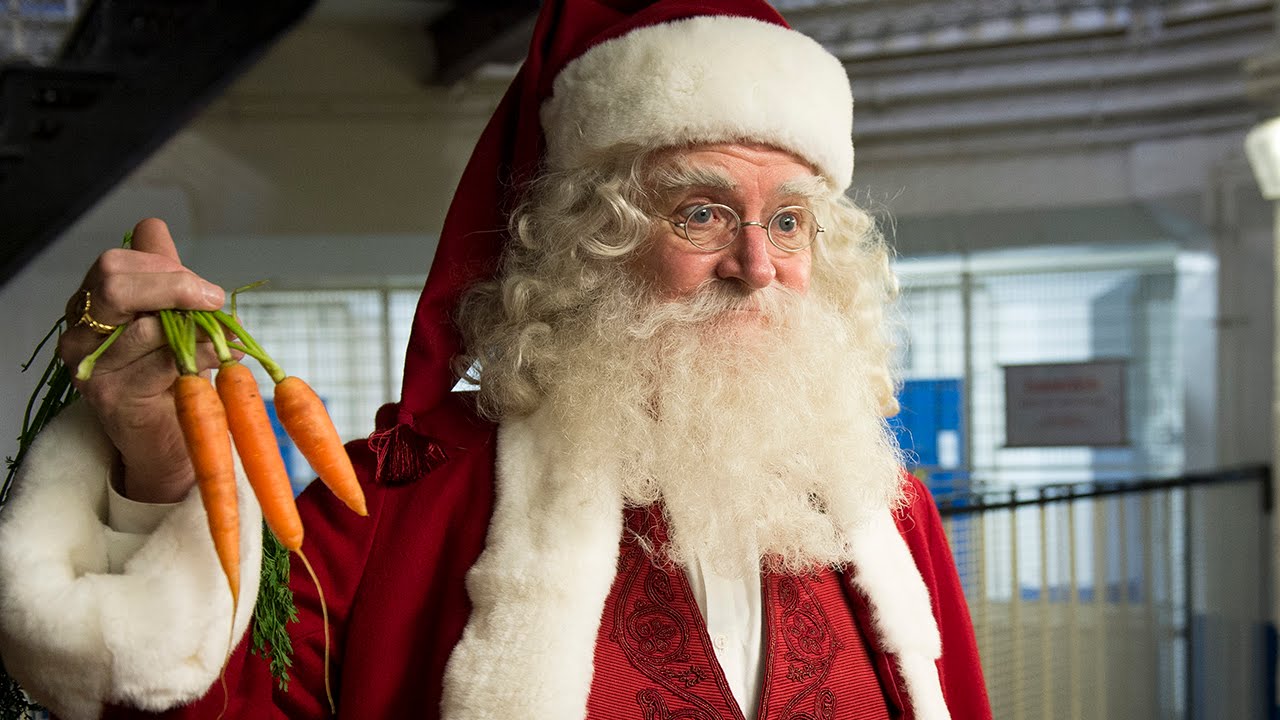 This 2014 comedy follows a 9-year old boy Tom (Kit Connor), who finds Santa Claus (Jim Broadbent) in his garden shed after Santa crashes his sleigh. Desperate to return to Lapland in time for Christmas, Santa asks Tom and his dad Steve (Rafe Spall) for help in order to help him save the holiday. Jodie Whittaker and Michael Walter co-star.
12. A Christmas Carol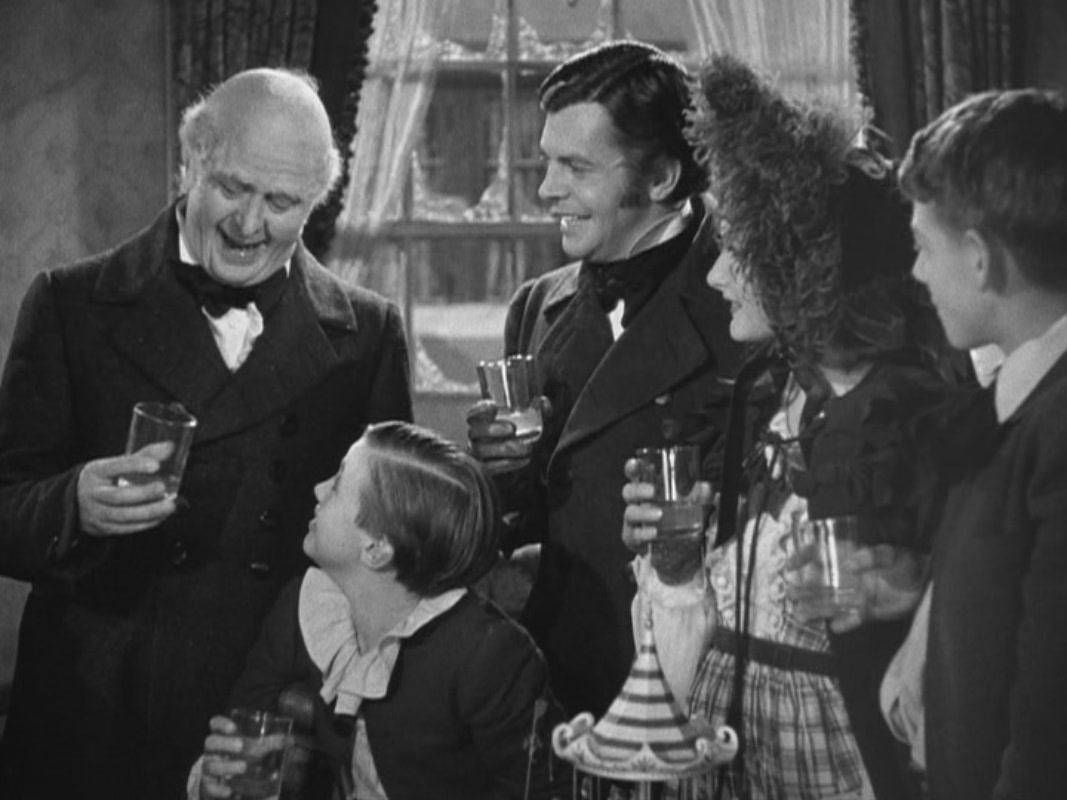 This 1938 American film adaptation of Charles Dickens's 1843 novelette of the same name stars Reginald Owen as Ebenezer Scrooge, an elderly miser, who learns the error of his ways on Christmas Eve after visitations by four spirits. The appearance of the spirits prompt a radical change in his personality on Christmas morning. Gene Lockhart, Kathlene Lockhart, and Terry Kilburn also co-star in the movie.
More from Entertainment Cheat Sheet:
Want more great content like this? Sign up here to receive the best of Cheat Sheet delivered daily. No spam; just tailored content straight to your inbox.