12 TV Shows to Stream on Netflix During TV's Winter Hiatus
It's that time of year again: Many shows are heading into their winter hiatuses, and television is about to feature a lot more reruns. Luckily, Netflix has plenty of shows to keep you entertained in the meantime. Here are 12 shows you can stream while your favorites are on break.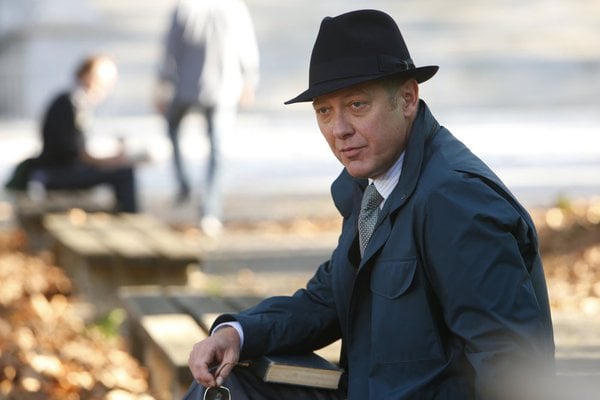 1. The Blacklist
The NBC crime drama stars James Spader as a former government agent turned high-profile criminal who surrenders to the FBI and offers to help capture a list of criminals who are extremely difficult to track down. The show, which kicked off its second season in September and will have a lengthy hiatus before returning in early 2015, has earned critical acclaim. Want to see what all of the buzz is about? Catch up on the entire first season, which aired last year and is now available for streaming.
2. Gilmore Girls
The show centering on your favorite fast-talking mother-daughter duo was added to Netflix's collection in October. All seven seasons of the comedy-drama series, which stars Lauren Graham as 30-something single mom Lorelai Gilmore and Alexis Bledel as her daughter, Rory, are available for streaming, so you can watch both characters navigate the small-town drama of the quirky but charming city of Stars Hollow over the span of several years.
3. It's Always Sunny in Philadelphia
The long-running sitcom, starring Charlie Day, Glenn Howerton, and Danny DeVito, just hit Netflix in early November. The comedy, which follows four narcissistic friends who run a Philadelphia bar, is set to kick off its 10th season in January 2015 and has also already been renewed for an 11th and 12th season. If you've never seen it or haven't tuned in for a while, you can now instantly stream any (or all) of the sitcom's first nine seasons.
4. Top of the Lake
The 2013 miniseries stars Elizabeth Moss as Detective Robin Griffin, a Sydney police inspector who returns to her remote New Zealand hometown of Laketop in in order to investigate the attempted suicide and eventual disappearance of a pregnant 12-year-old girl. The miniseries earned high critical acclaim and considerable awards season attention this year, with Moss taking home the Golden Globe for Best Actress in a Miniseries. In October, it was announced that the show would get a second season — which means now is the perfect time to catch up on the seven-episode first season, currently available on Netflix.
5. Parks and Recreation
Still haven't tuned into the NBC comedy that earned Amy Poehler five consecutive Emmy nods and a Golden Globe win this past year? The series is coming to an end once and for all with a shortened 13-episode seventh season launching in early 2015 (an exact premiere date hasn't yet been confirmed, although it'll likely debut in January or February). Luckily, viewers who are determined to catch up on the critically acclaimed sitcom before then can stream the full first six seasons of the show.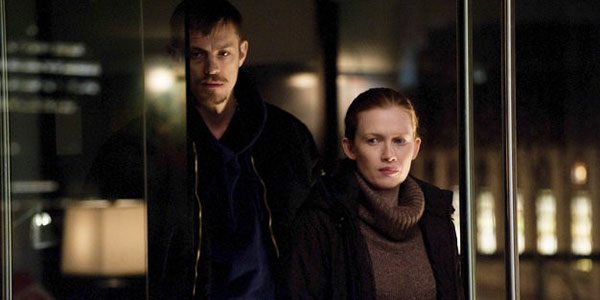 6. The Killing
After the crime drama was first canceled by AMC last year, Netflix picked up the series for a six-episode fourth and final season, which premiered in August. Set in Seattle, the series follows homicide detectives Sarah Linden (Mireille Enos) and Stephen Holder (Joel Kinnaman) as they embark on various murder investigations. The entire Emmy-nominated show's run is currently available on the streaming service. The length of the series makes it short enough to catch up on but long enough to keep you entertained during those slow winter months.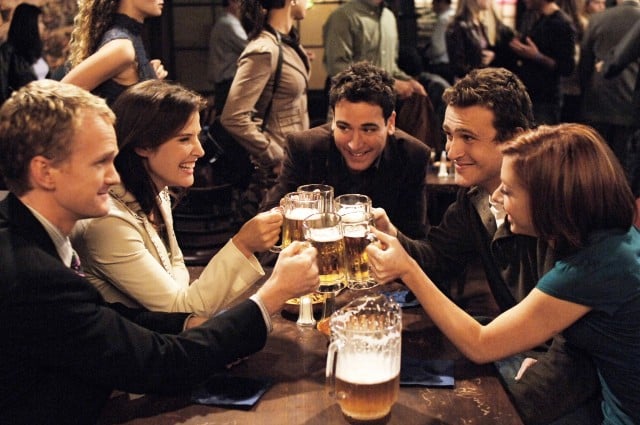 7. How I Met Your Mother
All nine seasons of the long-running CBS sitcom — starring Alyson Hanning, Cobie Smulders, Jason Segel, Neil Patrick Harris, and Josh Radnor — are available for streaming. The show, which recounts up the story of how narrator Ted Mosby (Radnor) met his eventual wife and mother to his kids, came to an end earlier this year with a controversial finale that received mixed reviews from both critics and fans. Figure out which side you fall on: The last season of the series was added to Netflix in September.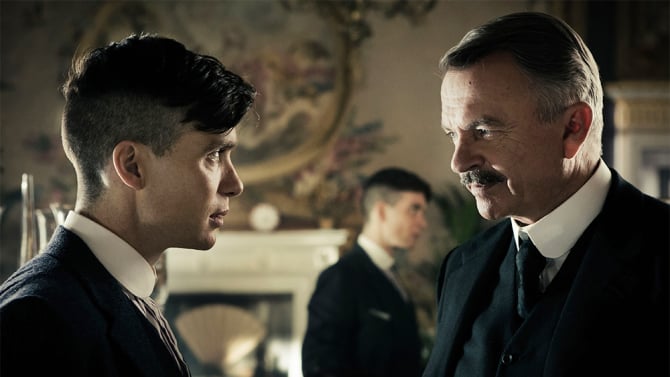 8. Peaky Blinders
The British historical crime series, starring Cillian Murphy as a gangster operating in Birmingham, England, first premiered last year and kicked off its second season on the U.K.'s BBC Two in early October. Netflix acquired stateside distributions rights in September, and both of the first two seasons are now available to stream. Each of the seasons is only six episodes long, which means viewers will have plenty of time to get into the series before the third season, which has already been confirmed, begins airing.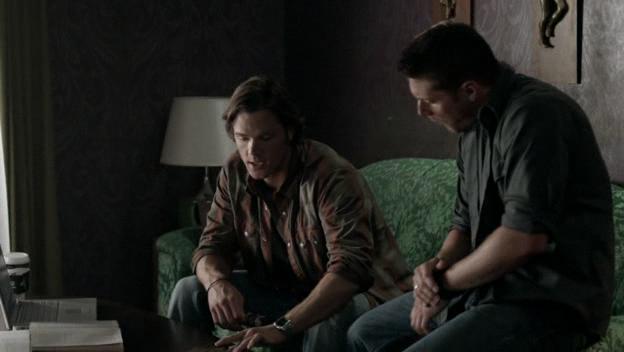 9. Supernatural
Looking for a show that combines sci-fi, fantasy, adventure, and drama? The CW's long-running series stars Jared Padalecki and Jensen Ackles as two brothers who travel across the country investigating paranormal activity and battling against demons, monsters, ghosts, and other kinds of supernatural beings. The show premiered its 10th season in October, but viewers can stream the first nine seasons, the last of which was only just added to Netflix last month.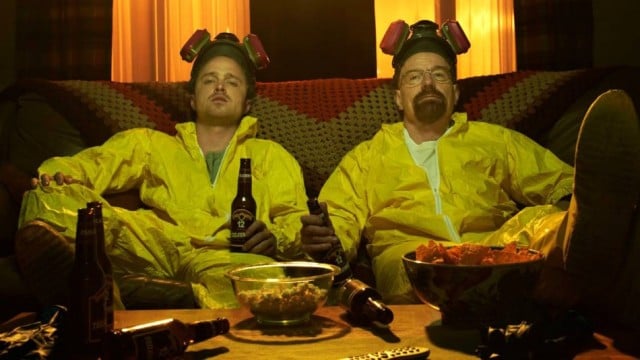 10. Breaking Bad
If you haven't yet watched AMC's hugely successful and critically appraised Breaking Bad, it's time to catch up on one of the most-discussed shows in TV history. The show, starring Bryan Cranston and Aaron Paul, has earned 16 Emmy awards, two Golden Globe awards, and broke the 2014 Guinness World Record for being the highest-rated show of all time. Still not convinced that the show can live up to the hype? Watch it for yourself. The entire completed series, which concluded in 2013, is now available to stream.
11. Sherlock
The British small-screen crime drama stars Benedict Cumberbatch and Martin Freeman as the legendary duo, Sherlock Holmes and Martin Freeman. The series will air its fourth season in early 2016 after a full-length special airs sometime in 2015. In the meantime, Netflix currently has the first three seasons available for streaming. Since each season only consists of three 90-minute episodes, viewers can easily catch up on the entire detective series before it returns for its next season.
12. The League
The sitcom, which stars Mark Duplass, Nick Kroll, Stephen Rannazzisi, and Pal Scheer, revolves around six Chicago friends who participate in a fantasy football league. The series first premiered on FX in 2009 and has since moved to FXX, garnering a cult following along the way. It is currently in its sixth season, which kicked off in early September, but that doesn't mean it's too late to become a fan. The first five seasons (most of which are comprised of 13 episodes) are perfect for binge watching.
More from Entertainment Cheat Sheet:
Want more great content like this? Sign up here to receive the best of Cheat Sheet delivered daily. No spam; just tailored content straight to your inbox.