The Best Halloween TV Episodes Ever Made
Halloween is right around the corner, and there's no better way to get in the spirit of things than by re-watching some classic holiday-themed episodes from your favorite TV shows.
Here are our 13 favorite Halloween TV episodes (including both funny and creepy options), ranked from great to the absolute best.
13. How I Met Your Mother, 'Slutty Pumpkin'
The Slutty Pumpkin became the object of Ted's … well, borderline creepy, years-long obsession after he meets her at a Halloween party during Season 1 and then loses her cell phone number. Viewers don't find out her identity until much, much later — when she is played by none other than Katie Holmes — but she becomes a recurring storyline throughout the series, as Ted continues to attend the same rooftop party in the same costume in hopes of meeting her again.
Bonus? Lily and Marshall's couple costumes are on point, and Barney once again proves he refuses to be rejected by changing costumes multiple times in order to impress a hot girl at the part.
12. Vampire Diaries, 'Haunted'
Vampire Diaries has had more than one Halloween-themed episode, but the first — aired during Season 1 — helped elevate the show to the cult favorite it became. The episode starts off with Vicki becoming infuriated, and Stefan desperately trying to help her. When she loses control at a Halloween party and tries to attack both Jeremy and Elena, the reason for her odd behavior is revealed: She's a vampire.
In an effort to protect his friends, Stefan stakes Vicky. Meanwhile, Elena has Damon erase the memory of the whole incident from Jeremy's mind.
11. Friends, 'The One With the Halloween Party'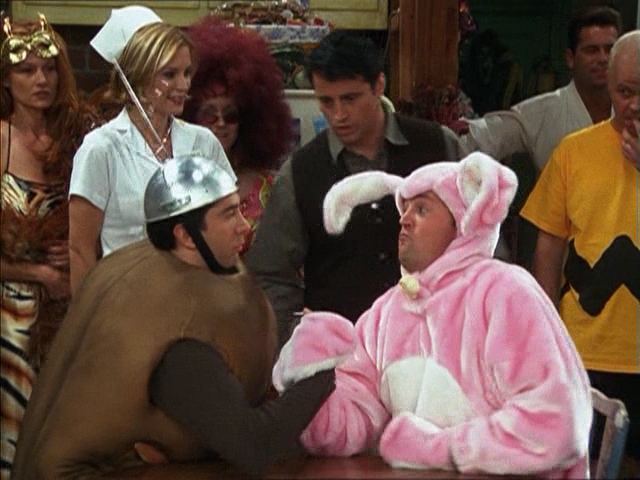 This list wouldn't be complete without a classic Friends episode. Of course, the costumes are the best part. Viewers get to see Phoebe as Supergirl, Monica as Catwoman, and Chandler in a ridiculous pink bunny outfit, which he thinks is the worst costume ever — that is, until Ross shows up as "Spud-nik," his play on words combining Russian satellite Sputnik and a potato. As is usually the case in all things Ross, no one gets the costume, and Joey and Monica call him "space doodie."
The episode also features Sean Penn as the fiance, Eric, of Phoebe's eccentric twin, Ursula.
10. American Horror Story, 'Halloween Part 2'
Every episode of American Horror Story is scary, so when they tackle Halloween, viewers better buckle up. This two-part episode aired during the TV series' first season. Part 1 shows the spirits of the Murder House becoming stronger, blurring the line between life and death. It also marks the return of the Rubber Man.
Part 2 continues with Tate coming face to face with his past. Meanwhile, Ben and Vivien are haunted by one of the house's newest guests.
9. Modern Family, 'Halloween'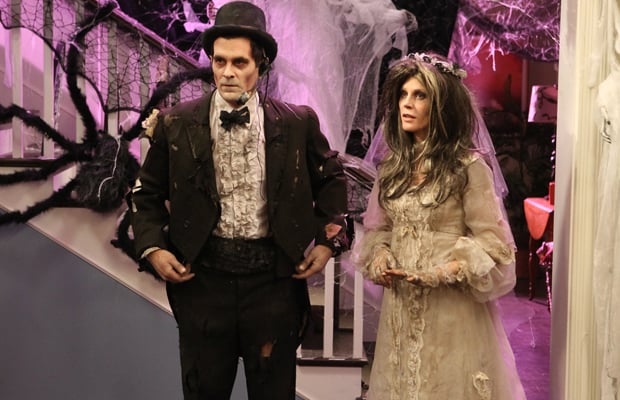 Halloween marks the one day the usually tightly wound Claire Dunphy likes to go all out and have fun, as seen by this festive episode during Season 2. Dunphy works vigorously to turn her house into the most elaborate haunted house ever — while also dealing with Haley's revealing costumes and Phil's fears about their marriage.
Meanwhile, Mitch does his best to try to hide his Spider-Man costume at work and ends up having to scale down the side of his office building in an attempt to escape unseen.
8. Supernatural, 'It's the Great Pumpkin, Sam Winchester'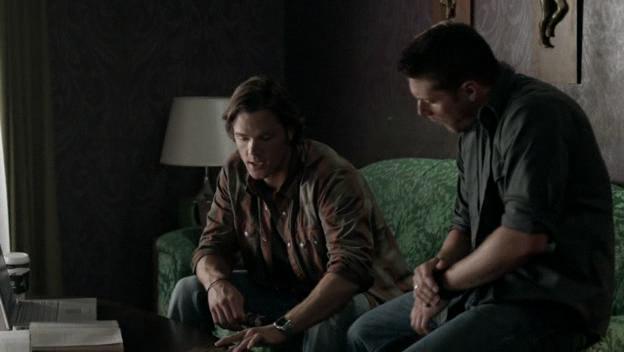 It can be argued that every Supernatural episode is like something out of a Halloween movie, so when the show took on the holiday in Season 4, it went all out.
In the episode, brothers Sam and Dean meet Castiel and Uriel, who warn them to stay away from a town where a centuries-old witch is attempting to summon the demon Samhain, who is known for raising the dead on — you guessed it — Halloween. The two must race against the clock to stop them. If they fail, thousands of people will pay the price.
7. The Office, 'Halloween'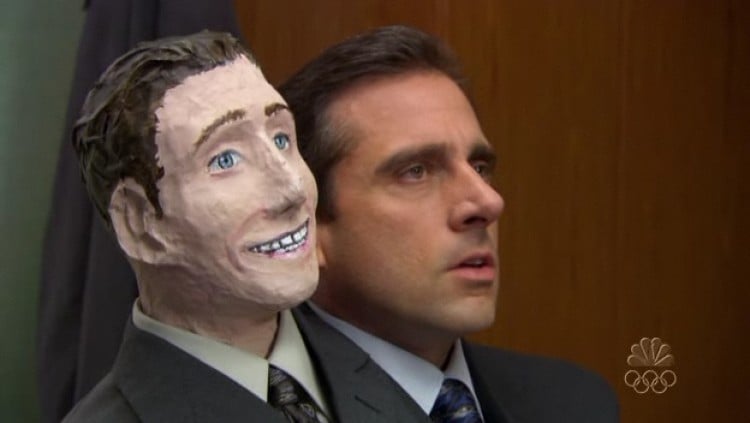 In The Office's first Halloween episode, Michael receives an order from the corporate heads above to pick an employee to fire. The workers of Dunder Mifflin, including Oscar, Angela, and Kevin, anxiously wait to hear who it will be while hilarious costumes, like Michael's paper mache second head and Jim's Three-Hole Punch getup, add a little comedic relief to the tension.
Meanwhile, every single woman in the office comes dressed as the laziest possible costume option available: a cat. Devon eventually gets axed and ends up smashing a pumpkin over Michael's car in revenge. Michael is left upset but cheers up when trick-or-treaters visit his home at the end of the episode.
6. Parks and Recreation, 'Greg Pikitis'
Leslie Knop faces off against her arch-nemesis, 16-year-old Greg Pikitis. The high school delinquent vandalizes the town's statue of Mayor Percy every year, but Leslie has never been able to prove it. She makes it her mission to nab him in that act during this episode with the help of Andy and guest star Louis C.K., who plays Leslie's cop boyfriend.
Unfortunately for her, the young hooligan has plans to deceive her once again. Meanwhile, Ann ends up throwing the most boring Halloween party ever.
5. Freaks and Geeks, 'Tricks and Treats'
In Season 1's holiday-themed episode, Linda ditches her mom and their usual Halloween custom of handing out candy and instead decides to join the Freak gang for a fun night of debauchery, including trashing mailboxes and throwing eggs. Sam forces Neil and Bill to go trick-or-treating with him one last time, but their night is ruined when Lindsay unintentionally eggs him.
Meanwhile, Mrs. Weir is forced to confront the fact that her children are growing up faster than she may like.
4. Buffy the Vampire Slayer, 'Halloween'
Buffy featured Halloween-themed specials every two seasons, but the eponymous episode from the second season is a big favorite among fans. Buffy and the rest of the gang head out for costumes, but the shop where they go is — surprise — cursed and turns all the customers into a more real version of whatever getup they're wearing. Chaos ensues, but Giles eventually ends up saving the day by finding a way to reverse the spell.
The episode also showed the first hints of a romance blossoming between Oz and Willow.
3. Community, 'Epidemiology'
Community always excelled at genre parody, and that was made especially clear in this Season 2 episode, in which Greendale becomes infested with zombies. The episode features all the typical typecasts of a low-budget horror movie, down to a creepy cat in a scary basement that startles all the survivors.
Adding to the fun? ABBA plays on loop throughout the episode, making the frantic scenes even funnier.
2. The Simpsons, 'Treehouse of Horror V'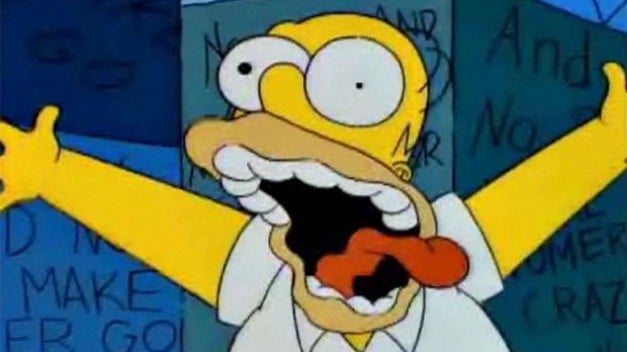 The Simpsons celebrate Halloween with a highly anticipated horror-themed episode every single year, and these alone could be the subject of their very own list, as there are so many to choose from.
But while it's hard to pick a single favorite, most would agree that one episode from the series will always stand out from the pack: "Treehouse of Horror V," which aired during the sixth season in 1994 and includes one of the most successful and well-known parodies of The Shining ever.
1. It's the Great Pumpkin, Charlie Brown
OK, this is more of a Halloween-themed special than a TV episode, but almost 50 years after its debut, the special is more popular than ever. The Peanuts gang has a tough night in this classic tale, with Snoopy getting defeated by the Red Baron and Charlie getting rocks instead of candy for treats. Meanwhile, Linus continues to believes in the Great Pumpkin — despite his friends' ridicule — and is determined to wait for him to come to the pumpkin patch on Halloween night.
CBS used to air the special annually, until ABC picked up the rights in 2001. The network continues to air the special every year, drawing in millions of viewers.