14 Actors Who Turned Down Iconic Roles
Part of being an actor is determining which roles are right for you at various points in your career, but even some longtime Hollywood vets, like Tom Hanks and Johnny Depp, can't get it right every time. Here are 14 stars who turned down now-iconic TV and film roles.
1. Matthew Broderick – Walter White, Breaking Bad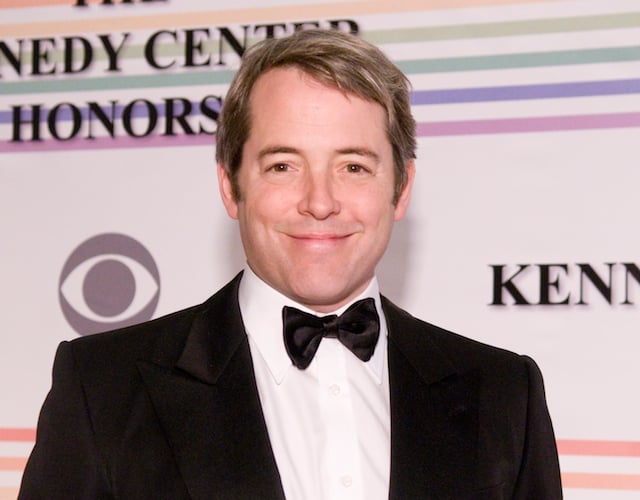 The character of Walter White will go down in television history as one of the most acclaimed and notable parts on the small screen, thanks mostly to Bryan Cranston's masterful portrayal. But believe it or not, Matthew Broderick was also considered for the role. Though the show's creator, Vince Gilligan, wanted Cranston from the start, the other producers apparently weren't convinced, having only seen Cranston playing the dad on Malcolm in the Middle. Eventually, they came around, which is definitely a good thing — the actor's portrayal helped make Breaking Bad one of the most followed and acclaimed shows on TV and earned him four Emmys for Outstanding Drama Actor.
2. Tom Hanks – Jerry Maguire, Jerry Maguire
Director Cameron Crowe has admitted that he wrote the 1996 sports drama with Tom Hanks specifically in mind. Unfortunately, Hanks couldn't take the role, as he was busy directing That Thing You Do at the same time. Still, he gave his input on new choices, eventually publicly revealing his approval of Tom Cruise as his replacement for the role. "I think you look at it now and it couldn't have been anybody other than Tom Cruise," Hanks told Access Hollywood. "It's the way the movie's operated. I don't think anybody would look at that now and say, 'That movie was not perfect.' "
3. Hugh Jackman – James Bond, Casino Royale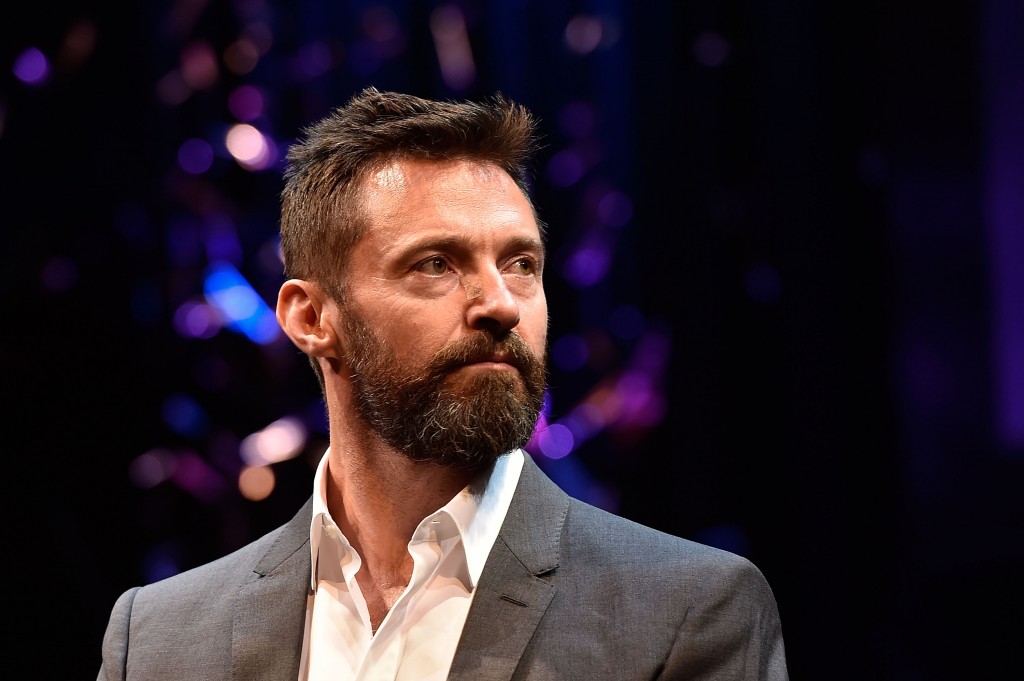 Most actors would give anything to play James Bond, but not Hugh Jackman. He declined to be considered for taking the part of 007 around the time of the first X-Men. Later, the actor told the Hollywood Reporter that he had turned down the role out of fear he would get typecast and that it would limit his opportunities in the future. Of course, he ended up taking the iconic role of Wolverine, as well as several other genre-spanning roles, including his Oscar-nominated turn in Les Miserables.
4. Katie Holmes – Piper Chapman, Orange Is the New Black; Buffy Summer, Buffy the Vampire Slayer
Holmes has been known to turn down at least two major small-screen roles. The most recent is the lead on the hit Netflix show OITNB. Jenji Kohan, the creator of the show, recently said that she'd seriously considered Holmes for the part of Piper, which ultimately went to Taylor Schilling; Holmes was apparently too busy with other commitments to sign on. Years before, Holmes had also been offered the role of Buffy — a part eventually taken by Sarah Michelle Gellar — but she decided to finish high school instead.
5. Leonardo DiCaprio – Dirk Diggler, Boogie Nights
DiCaprio is notoriously picky when it comes to finding roles, and while that usually works for him, there was at least one case in which his choosiness turned out to be a disadvantage. The Oscar-nominated actor was up for the part of porn star Dirk Diggler in the 1997 film but decided to pass. It's a move that he's since come to regret, as he's previously expressed. "I'm a huge fan of (director) Paul Thomas Anderson but the first time I met him for that role I hadn't really seen much of his previous work," Dicaprio once told GQ. "Now I love that movie." Mark Wahlberg eventually earned the role.
6. Thomas Jane – Don Draper, Mad Men
We all know that Jon Hamm is Mad Men now, so it seems impossible that there was ever any other choice. But during a WTF podcast, Hamm himself revealed that he wasn't the top casting choice for the directors, who instead wanted Thomas Jane. "The casting directors didn't know who I was. I wasn't on anybody's lists," he said. "The funny thing was, I think they went to Thomas Jane for it, and they were told that Thomas Jane does not do television. Now starring in Hung, by the way." Hamm has since earned multiple Emmy nominations for his portrayal (although he's never won).
7. Dana Delaney – Carrie Bradshaw, Sex and the City
Today, it's hard to imagine anyone other than Sarah Jessica Parker chronicling the struggles of single women with her iconic role on HBO's long-running Sex and the City. But the part was actually originally offered to Desperate Housewives star Dana Delaney. In 2011, she told the Daily Mail that she turned down the role because she "didn't want to be in a show about sex." Though the show was widely successful and ultimately turned Jessica Parker into a worldwide star, Delany maintains that she has "no regrets."
8. Julia Roberts  – Leigh Anne Tuohy, The Blind Side
Roberts was initially offered the part of the real-life strong-headed woman with a heart of gold in the Oscar-nominated The Blind Side. She reportedly declined the part to star in order to star in the ensemble film Valentine's Day. The role eventually went to Sandra Bullock, and the part ended up being Bullock's version of Roberts's Erin Brockovich. She not only earned widespread critical acclaim for her portrayal, but it also won her the Oscar for Best Actress. Coincidentally, Roberts has also turned down another well-known Sandra Bullock role, having declined the role in the romantic comedy The Proposal.
9. John Travolta – Forrest Gump, Forrest Gump
It's difficult to imagine, but the classic Tom Hanks role was initially offered to John Travolta. He declined the part and has since openly admitted that passing on the role was one of the biggest mistakes of his career — something that's extremely rare in Hollywood. But Travolta wasn't only the one in line ahead of Hanks for the part. Both Bill Murray and Chevy Chase turned down the role before it was finally offered to Hanks. Ultimately, it worked out for the best: Hanks's portrayal cemented Gump as one of the memorable characters in the history of film and earned him his second consecutive Oscar for Best Actor.
10. Michelle Pfieffer – Clarice Starling, Silence of the Lambs
Though screenwriter Ted Tally reportedly envisioned Jodie Foster as the lead role for the psychological thriller from the very beginning, director Jonathan Demme though Pfieffer would better suit the part. Pfieffer, however, preferred to avoid the heavy amount of gore and dark subject matter, so she turned down the film. Foster eventually landed the lead in the critically acclaimed film, which went on to win all five of the most coveted awards at the Academy Awards: Best Picture, Best Director, Best Actor, Best Actress, and Best Screenplay.
11. Molly Ringwald – Vivian Ward, Pretty Woman
The '80s star had her wide pick of movie roles after finding such huge success with a string of John Hughes-directed flicks — including that of Vivian Ward in the 1990 romantic comedy Pretty Woman. Luckily for Julia Roberts, Ringwald turned down the role and moved overseas. The part ended up becoming a career-defining moment for Roberts, earning her an Oscar nomination for Best Actress. Though she didn't end up winning the award that year, the role put her on the map and kicked off the beginning of an incredibly successful career.
12. Sarah Michelle Gellar – Cher Horowitz, Clueless
Michelle Gellar found her own pop culture fame with the role of Buffy. But once upon a time, she was also offered the lead role of sassy, makeover-loving Beverly Hills blonde Cher Horowitz. The actress had to decline the part because filming conflicted with her schedule on All My Children. The part eventually went to the then relatively unknown Alicia Silverstone. Her portrayal not only launched her career and made her a household name, but also helped cement Clueless as one of the classic romantic comedies of all time.
13. Paul Giamatti – Michael Scott, The Office
What would The Office be without Steve Carell? Probably not anywhere near as successful or funny. But he wasn't the first choice. NBC programmer Tracy McLaughlin wanted Giamatti, fresh off his acclaimed film Sideways, to play the role of Scott. However, the actor wasn't keen on the idea of transitioning to television and decided to turn the part down. Other actors also considered for the part were Ben Falcone, Alan Tudyk, and Rainn Wilson, who eventually decided to play Dwight. Meanwhile, the lead role catapulted Carell to a new level in his career and garnered critical acclaim.
 14. Johnny Depp – Ferris Bueller, Ferris Bueller's Day Off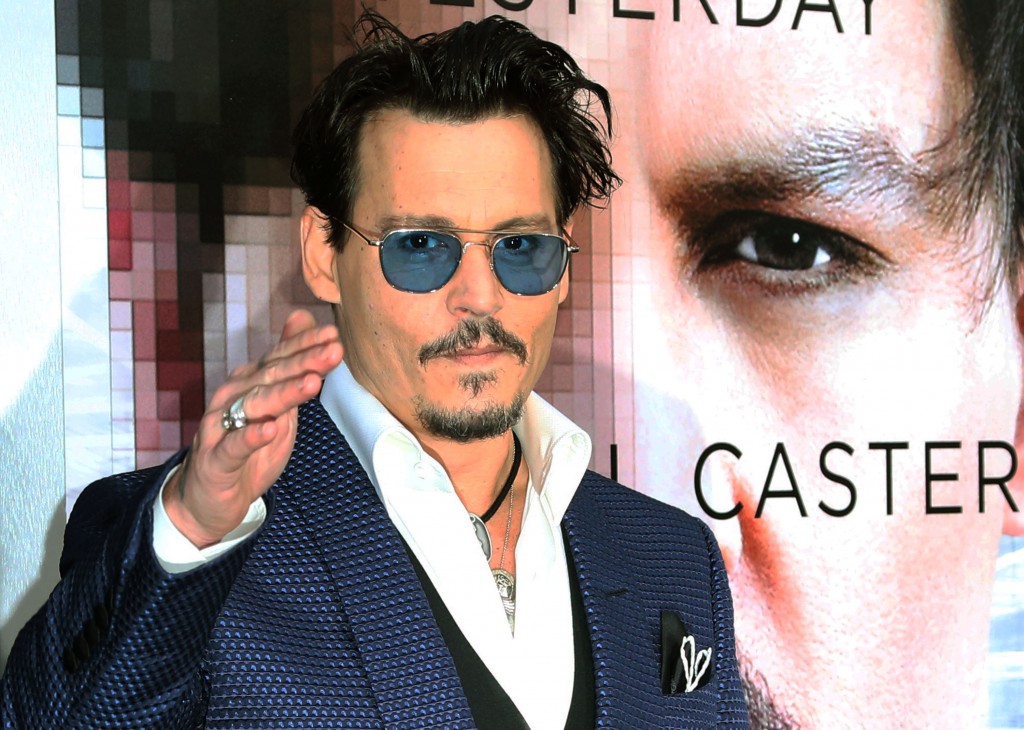 Though it may be hard to imagine the eccentric Depp in the '80s classic coming-of-age film Ferris Bueller's Day Off, he was originally offered the lead role. He had to decline because the scheduling conflicted with other projects, and Matthew Broderick eventually took the part. While it would have been interesting to see Depp put his own spin on the part, Broderick definitely did the role justice — his portrayal of Bueller helped make the movie as significant to pop culture as it now is.
Check out Entertainment Cheat Sheet on Facebook!