14 New Books Hitting Shelves This Month
January is bringing plenty of new book releases, from gripping psychological thrillers to historical fiction. Here are 14 novels coming out this month.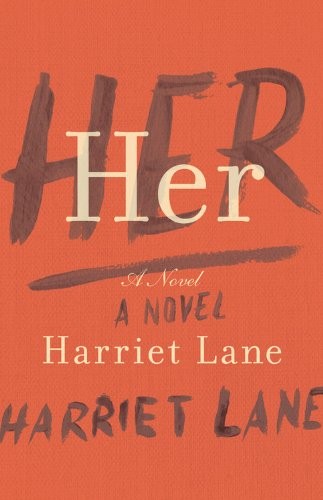 1. Her, January 6
Harriet Lane's second novel follows the story of two different women from two different worlds: Emma, an exhausted new mother and Nina, a successful new artist who seems to have it all under control. Eventually the two women meet and develop a friendship. Told through chapters alternating between the two women's perspectives, it soon emerges that one of them is playing games with seriously dangerous motivations.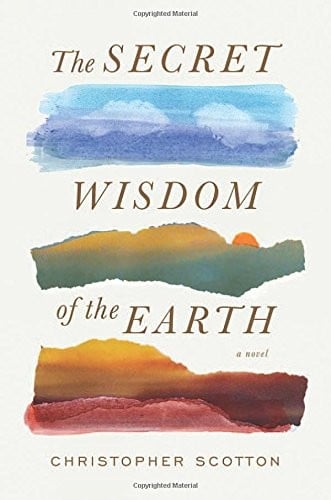 2. The Secret Wisdom of the Earth, January 6
Christopher Scotton's debut is narrated by an adult Kevin looking back on the summer when he and his grieving mother are sent for the adolescent summer to live with his grandfather after his younger brother dies in a terrible home accident. While visiting the coal town deep in Appalachia, Kevin quickly falls in with a half-wild hollow kid named Buzzy Fink who schools him in the mysteries and magnificence of the woods. After a series of events that affect the entire town of Medgar, Ky., lead Buzzy to witnessing the brutal murder of the fellow resident, he and Kevin face a struggle to survive in the Kentucky mountains.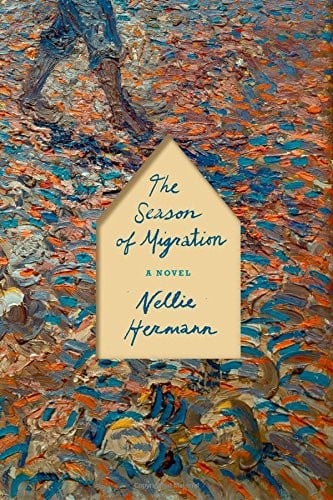 3. The Season of Migration, January 6
Though Vincent van Gogh is one of the most popular painters of all time, not much is known about a 10-month period in the painter's life, during he broke off all contact with his brother, Theo, and arrived in the coal-mining village of Petit Wasmes in the Borinage region of Belgium. In her novel, Nellie Hermann delves into this period, conjuring up an imaginative and original vision of Van Gogh in the early years, well before he became the legendary artist we're familiar with today.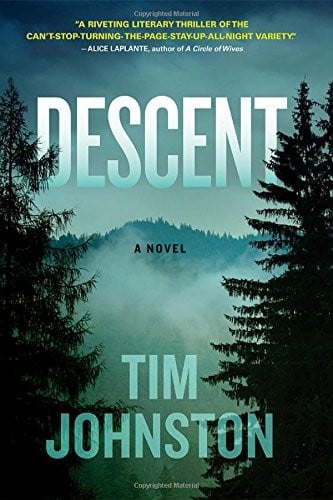 4. Descent, January 6
Tim Johnston's Colorado-based thriller follows the disappearance of the Courtland family's 18-year-old-daughter during her family's vacation in the Rocky Mountains. As their world comes undone, each member of the family searches for answers that they're scared to ask each other. As they pursue the mystery of her disappearance, the family members go down increasingly divergent and solitary paths.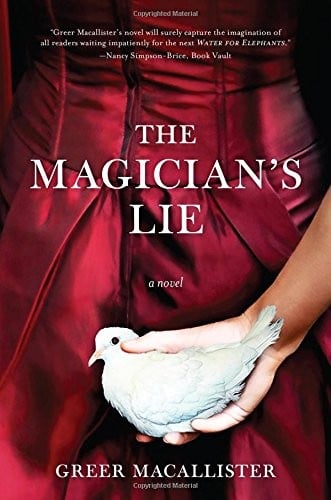 5. The Magician's Lie, January 13
Greer Macallister's debut novel follows the story of The Amazing Arden, one of the most famous female illusionists of her day, who is especially known for her notorious trick of sawing a man in half on stage. But one night, as young small-town policeman Virgil Holt watches from the audience, she swaps her trademark saw for a fire ax and the audience is left wondering if it's an illusion or a real murder. When Arden's husband turns up dead, she only has one night to convince Virgin of her innocence and he must decide whether to turn Arden in or set her free.
6. The Girl On the Train, January 13
Paula Hawkins' debut psychological thriller follows Rachel, a woman who takes the same commuter train every morning and stops at the signal on a daily basis in order to watch the same couple breakfasting on their deck. She thinks their life is perfect, until she witnesses something shocking. Unable to keep it to herself, Rachel offers what she knows to the police and then becomes inextricably entwined in the lives of everyone involved.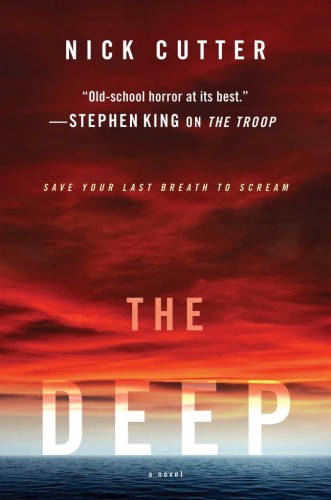 7. The Deep, January 13
Fans of Stephen King will like this book from the acclaimed author of The Troop. The horror novel chronicles a strange plague called the 'Gets as it decimates humanity on a global scale, causing people to suffer only from memory loss initially and then making their bodies forget how to function. With the only potential key to a cure buried eight miles under the sea's surface, a brave few must descend into murky depths in hopes of finding it. What they don't know is a darker evil is awaiting.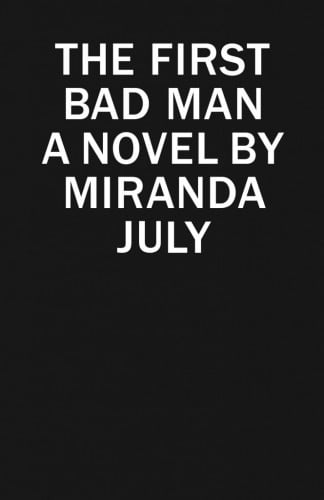 8. The First Bad Man, January 13
Miranda July's debut novel follows Cheryl, a tightly-wound, vulnerable woman who lives alone and who is haunted by a baby boy she met when she was six. When Cheryl's bosses ask if their 21-year-old daughter, Clee, can move into her house for a little while, Cheryl's oddly ordered world goes into chaos. But Clee — the selfish, cruel blond bombshell — ends up not only bullying Cheryl into reality, but also unexpectedly provides her with the love of a lifetime.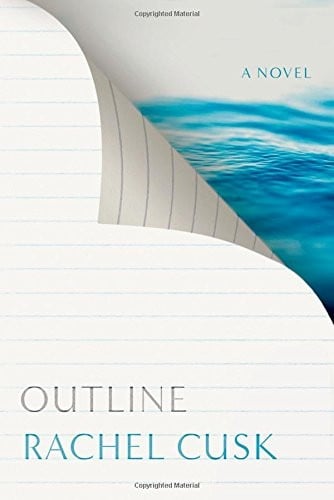 9. Outline: A Novel, January 13
Told in 10 conversations, Rachel Cusk's novel follows an author who goes to teach creative writing classes in Greece. As she meets neighbors and other visiting writers for dinner and discourse and begins to read her students' narratives, a portrait of the narrator herself also unfolds, revealing a depiction of a woman who learns to face a great loss.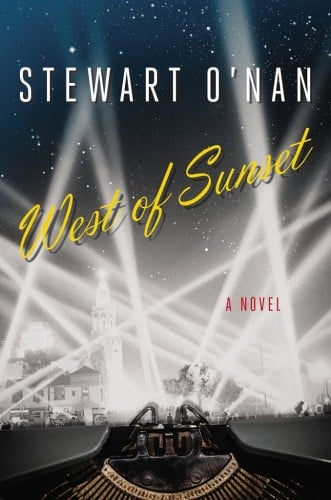 10. West of Sunset, January 13
Stewart O'Nan's novel follows the story of F. Scott Fitzgerald's last three years in Hollywood, before his death of a heart attack in 1940. Starting in 1937, the story includes flashbacks to key moments from Fitzgerald's past, following him as he arrives on the MGM lot, falls in love with gossip columnist Sheilah Graham, begins work on The Last Tycoon, and tries to maintain a semblance of family life with his absent wife Zelda and daughter, Scottie. The novel also includes appearances from figures like Dorothy Parker, Ernest Hemingway, and Humphrey Bogart.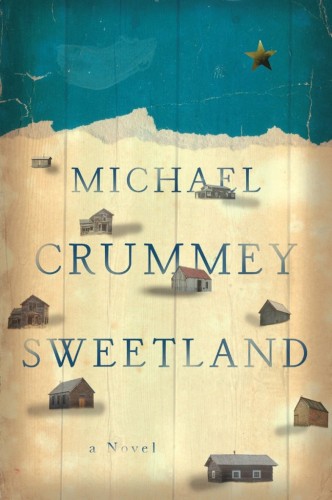 11. Sweetland, January 18
Michael Crummey's epic tale tells the story of a community in the scarcely populated town of Sweetland on a remote Canadian island. As the city declines, the mainland government offers each resident a generous resettlement package, under the condition that they leave. Moses Sweetland, whose ancestors founded the village, is the only one to refuse, and he relives the history of the city, as his neighbors abandon the island.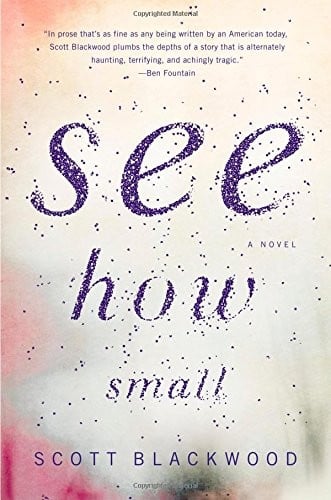 12. See How Small, January 20
Scott Blackwood's novel follows the residents of a Texas town, left reeling after the brutal murder of three teenage girls. Family, witnesses, and suspects within the town must deal with the aftermath of the girls' deaths. Meanwhile, the three victims watch over the town and make occasional visits, trying to connect with and nudge those who they left behind back into their normal lives.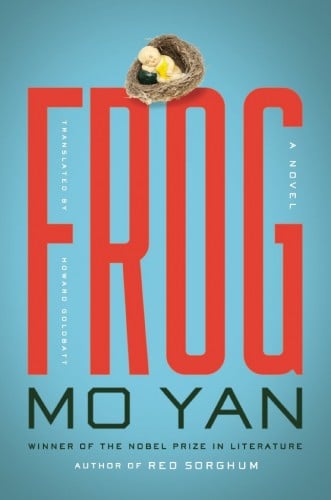 13. Frog, January 22
In his first major new novel since winning the Nobel Prize, Mo Yan chronicles the sweeping history of modern China through the lens of the nation's controversial one-child policy. The book follows Gugu, the beautiful daughter of a famous doctor and staunch Communist, who is revered for her skill as a midwife. When her loyalty to the Party is questioned, she decides to prove her allegiance by strictly enforcing the one-child policy, keeping close tabs on the number of children in the village.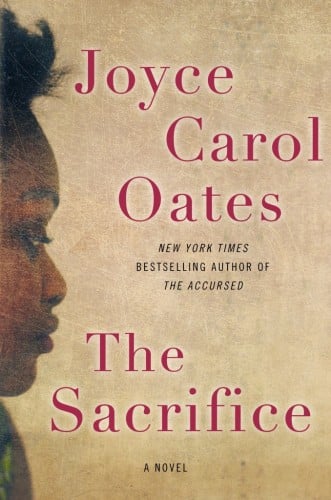 14. The Sacrifice, January 27
Bestselling author Joyce Carol Oates returns with her latest novel, which follows a 14-year-old girl after she becomes the alleged victim of a terrible act of racial violence. The incident shocks and galvanizes her community, worsening the racial tension that has been simmering in this New Jersey town for decades. The novel offers a portrait of the young girl and her mother, while also examining the chorus of voices from the police and the media covering the incident.
More from Entertainment Cheat Sheet:
Want more great content like this? Sign up here to receive the best of Cheat Sheet delivered daily. No spam; just tailored content straight to your inbox.