15 Actors Who've Portrayed Spiderman
When Spider-Man made his comic book debut in Marvel's Amazing Fantasy #15, he was a different sort of superhero. For one thing, Spider-Man's secret identity, Peter Parker, was a teenage high school science geek from Queens, New York.
In 1962, solo teenage superheros were unheard of. Unlike Batman's adolescent sidekick, Robin, Spider-Man was nobody's accomplice in crime-fighting.
Wonder how many actors have portrayed the spidery superhero? The answer is more than 20. Here are 15 of our favorites, in no particular order: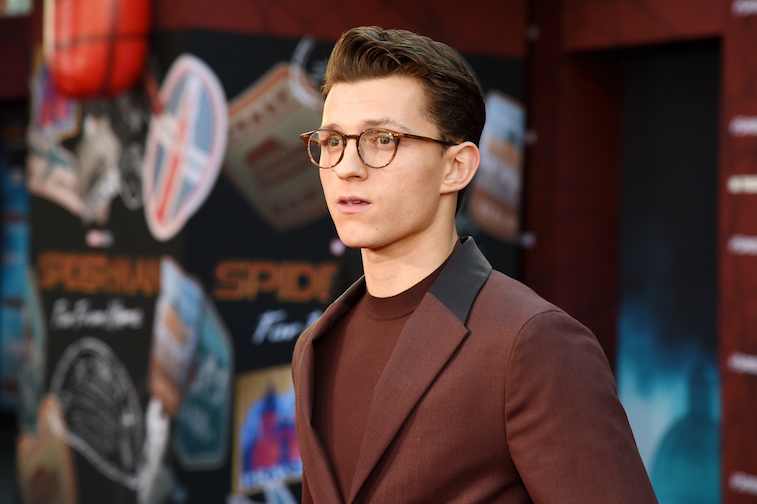 1. Peter Soles
The first actor to give a voice to Peter Parker/Spider-Man was Canadian-born performer Paul Soles. The day was September 9, 1967, and the occasion was episode number one of the CBS original animated series, Spider-Man. Young Baby Boomers recognized his voice as that of the elf named Hermey in the 1964 animated holiday TV special, Rudolph the Red-Nosed Reindeer.
Now 88 years old, Soles stars in the hilarious CBS sitcom My 90-Year-Old Roommate, explains Business Insider magazine.
The Spider-Man cartoon show, which ran through June 1970, also introduced the original Spider-Man theme song. You know the one. It starts out, "Spiderman, Spiderman, does whatever a spider can." You may view the lyrics in their entirety at MetroLyrics.
Of course, Soles was not the only actor to portray the teenage superhero. After you get the Spidey theme good and stuck in your head, we'll tell you about 14 other thespians who interpreted the part.
Next: From 'Sound of Music' to superhero
2. Nicholas Hammond
Nicholas Hammond was the first actor to deliver a live-action portrayal of Spider-Man. Born in Washington, DC on May 15, 1950, Hammond is the only actor (so far) to play Spider-Man who was born in real life before Spider-Man debuted as a Marvel hero.
As if that weren't fascinating enough, Hammond's also the tallest actor to take on the role of Marvel's arachnid do-gooder, explains IMDb.
Hammond assumed the role of Peter Parker in The Amazing Spider-Man series from 1977 to 1979. Eleven years before the series aired, Hammond became a familiar face as the singing teenager Friedrich von Trapp in The Sound of Music. Look for 69-year-old Hammond in a cameo role in Quentin Tarantino's Once Upon a Time. . . In Hollywood.
Next: This actor played Spider-Man and his arch-nemesis, too
3. Christopher Daniel Barnes
When he lent his voice to Peter Parker and all his permutations in 1994, then 22-year-old Christopher Barnes was the youngest actor to portray Spider-Man. Today, he is the second youngest. Spider-Man: The Animated Series was not, however, Barnes' first foray into voiceover work.
Maine native Christopher Daniel Barnes has been a working actor for most of his life. Around age 14, he moved to Los Angeles to join the cast of Starman. After that, Barnes lent his voice to numerous video games as well as the voice of Prince Eric in The Little Mermaid.
Barnes was the voice of Spider-Man on Spider-Man: The Animated Series for its entire run from 1994 through 1998. More than a decade later, Barnes re-upped his commitment to the Spidey franchise when he joined the vocal cast of the Ultimate Spider-Man animated cartoon show.
He didn't play the superhero, however. This time around, Barnes provided the voice of Spider-Man's nemesis, Electro. Running from 2012 through 2017, the cartoon series featured Drake Bell as the voice of Spider-Man.
Next: The youngest Spider-Man ever
4. Max Charles
When Max Charles stepped into Peter Parker's shoes in The Amazing Spider-Man, he usurped Chris Barnes' status as youngest-ever actor to portray the arachnid superhero. In fairness to Barnes, Charles' character in the 2012 movie was the pre-superhero version of Parker who did not make the spider transformation.
Born in Dayton, Ohio on August 18, 2003, Charles has been a professional actor since early childhood. Appearances on True Blood, Raising Hope, and Hot in Cleveland led to movie offers, including the part of Peezer in the 2012 version of The Three Stooges.
That same year, Charles portrayed four-year-old Peter Parker in The Amazing Spider-Man. Charles reprised the role of Peter Parker as a child in the sequel. Both films featured Andrew Garfield as the adult Parker and as Spider-Man the superhero.
Next: From overalls ads to Spider-Man
5. Josh Keaton
If you watched The Spectacular Spider-Man, you are no doubt familiar with the voice of actor Josh Keaton. The animated action series ran from 2008 to 2009 and featured Keaton as the beloved superhero along with Lacey Chabert as Gwen Stacy, Joshua LeBar as Flash Thompson, and Steve Blum as Green Goblin.
Born Joshua Luis Wiener February 9, 1979 in Pasadena, California, Josh Keaton started his acting career at a precociously young age. When other 4-year-olds were taking naps, Keaton was starring in television commercials for companies like OshKosh B'Gosh, explains IMDb.
Married to Elizabeth Melendez since 2009, Keaton continues to bring home the proverbial bacon with his vocal skills. That's his voice you hear as Ant-Man on The Avengers Assemble cartoon series.
Like Christopher Barnes before him, Keaton also played Spider-Man's adversary. It was not for a cartoon show, however. Keaton provided voices for Electro and additional non-Spidey characters in the 2018 video game, Spider-Man.
Next: Flying purple people-eater
6. Neil Patrick Harris
Harris took on the role of Spider-Man twice. The first time around, Harris served as the voice of Peter Parker and his superhero alter ego for all 13 episodes of MTV's Spider-Man: The New Animated Series. According to Fandom magazine, the CGI version of the classic Marvel comic featured a more experienced Peter Parker than Spider-Man fans had seen before. Harris reprised the role of Peter Parker in the 2010 release video game, Spider-Man: Shattered Dimensions.
Born June 15, 1973 in Albuquerque, New Mexico, Harris was bitten by the acting bug at an early age. In fourth grade, the budding thespian won the role of Toto in a grammar school production of Wizard of Oz. When he was 16, Harris appeared in two 1989 films; Clara's Heart with Whoopi Goldberg and Flying Purple People Eater with Shelley Winters. 1989 saw Harris' teenage heartthrob status soar with the success of Doogie Howser, MD.
Never one to take himself too seriously, Harris made his entrance to the 2012 Tony Awards suspended upside down on a rope.
Next: This Spider-Man actor's movie debut was wordless
7. Tobey Maguire
Tobey Maguire was the first actor to deliver a live portrayal of Peter Parker and Spider-Man in a big-budget movie. True to the Marvel comic book of the same name by Stan Lee and Steve Ditko, Spider-Man also starred Willem Dafoe, Kirsten Dunst, and James Franco.
The undisputed star of Sam Raimi's Spider-Man trilogy was born Tobias Vincent Maguire in Santa Monica, California on June 27, 1975. Growing up in proximity to Los Angeles made it easy for young Tobey to audition for parts. A string of television commercials, including ads for Nordstrom and Macdonalds, eventually opened the door to several small and/or uncredited roles, including 'Boy' on a 1991 episode of Blossom entitled "Sex, Lies, and Teenagers."
Macguire's first foray into film in 1989 didn't give him a chance to utter any lines at all. The role of Lucas' goon at Video Armageddon in The Wizard wasn't very memorable, nor were a slew of bit parts on Roseanne, Jake and the Fatman, or Eerie, Indiana. Macguire's portrayal of the long-haired hitchhiker in Fear and Loathing in Las Vegas was spot-on, but it was Spider-Man in 2002 that finally made him a movie star.
Next: A new sort of Spider-Man
8. Shameik Moore
Shameik Moore gave voice to Miles Morales in the 2018 computer-animated film Into the Spider-Verse. Featuring a black and Puerto Rican Spider-Man, the film won numerous kudos and awards, including a BAFTA award for animation and a Golden Globe, too. Currently, Moore is busy with an upcoming Hulu series, Wu Tang: An American Saga, says Business Insider.
Next: Another alternate Spidey
9. Jake Johnson
Jake Johnson gave a voice to the alternate Peter Parker/Spider-Man character in Into the Spider-Verse. Known as Peter B. Parker, the 2018 CGI alternative Spidey was an older, more experienced version of the original protagonist, and it is he who taught Miles Morales, played by Shameik Moore, the spider ways he'd need to know to succeed as a superhero.
Prior to playing Peter P., Johnson appeared opposite Zooey Deschanel on New Girl on the Fox network.
Next: How many Spider-Man characters are there, anyway?
10. Chris Pine
In a weird twist that only Marvel would dare to pull off, Into the Spider-Verse featured multiple versions of the protagonist. In fact, the 2018 flick treated moviegoers to eight different actors interpreting the arachnid superhero. Chris Pine was one of them.
Next: Elvis' son-in-law
11. Nicholas Cage
Another actor who provided a voice for Spider-Man in the strange Spider-Verse was veteran Hollywood thespian, Nicholas Cage. Cage's interpretation, Spider-Man Noir, showed a darker side of the superhero.
Born Nicholas Kim Coppola in Long Beach, California, the 6-foot-tall actor changed his name to Cage in an attempt craft a career apart from that of his famous uncle. A bit part in Fast Times at Ridgemont High didn't make it past the cutting room floor; nor was his marriage to Lisa Marie Presley long-lasting. Film roles in Rumblefish and Valley Girl fared better.
Today, Cage is in pre-production on several projects, including Running With the Devil, Grand Isle, and Jiu Jitsu.
Next: This name might ring a bell
12. Drake Bell
Santa Ana native Drake Bell started his acting career early with a Whirlpool appliance ad when he was around five years old. At age eight, Bell landed a small part on Home Improvement and has been active in the entertainment industry ever since. Instructional videos for Best Buy and ads for JC Penney didn't make him famous, but they did keep his name and voice out there.
Recurring appearances on The Amanda Show ultimately led to a starring role on his own Nickelodeon series, Drake and Josh. Running from 2004 through 2007, the theme song stands as proof of Drake's musical talent.
In 2012, Bell became the voice of Spider-Man in the animated television series, The Avengers: Earth's Mightiest Heroes. The same year, 'The Drakester,' as he's known to friends, signed a five-year contract to provide Spidey's voice in The Ultimate Spider-Man series.
Next: At Ironman's request
13. Tom Holland
In Captain America: Civil War, Tony Stark/Ironman tapped Spider-Man, played by Tom Holland, to join his team of superhuman crime fighters. In what would become one of the most remembered fight scenes in the history of Marvel-based movies, Holland easily upstaged Robert Downey Jr., say YouTube reviewers.
Born Thomas Stanley Holland in Kingston upon Thames, England, the dancing actor has portrayed Spider-Man in five films so far. In addition to the Captain America movie mentioned above, Holland played Spidey in Spider-Man: Homecoming, Avengers: Infinity War, and Avengers: Endgame. In June 2019, Holland reprised the role yet again in the newly released Spider-Man: Far From Home.
Next: Hold the lasagna
14. Andrew Garfield
Born in Los Angeles but raised in England, Andrew Russell Garfield made his acting debut in a British grade school production of Bugsy Malone. After graduating in 2004, Garfield went right to work on television projects including Doctor Who and the teenage drama Sugar Rush.
In 2012, Garfield came aboard the Spider-Man franchise as the arachnid protagonist in The Amazing Spider-Man and the 2016 sequel by the same name. Currently, Garfield is filming a remake of The Eyes of Tammy Faye in which he plays the part of disgraced evangelist Jim Bakker.
Next: Rapper who portrayed Spider-Man
15. Donald Glover
In 2015, Donald Glover joined the vocal cast of The Ultimate Spider-Man as Miles Morales for two episodes. The multi-talented performer lent his voice to another Spidey project, Spider-Man: Homecoming, in 2017, this time as the voice of Aaron Davis.
Born on an air force base in 1983, Glover's made quite a name for himself as a writer, director, voice actor, screen actor, and musician. While attending college at New York University in 2006, the 5-foot nine-inch actor landed a gig writing for 30 Rock. Under the stage moniker Childish Gambino, Glover releases numerous albums, including the 2015 Grammy-nominated rap album Because the Internet.
Watch for Glover as Simba in the soon to be released live-action version of The Lion King.